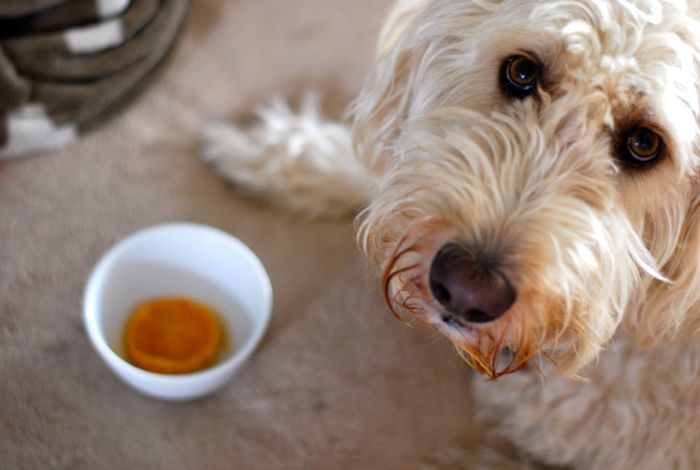 Remember the first time when two of your favorite foods were combined in a way that BLEW YOUR FREAKING MIND?
Bacon on a doughnut? Boom.
Fried egg on a burger? Boom.
Indian spiced pumpkin chicken enchiladas from Avatars in Sausalito, California. BOOM. BOOM. BOOM? (let me hear you say wayo)
Well, it's only fair that my furry friend, Cooper, has that same experience. And yes, I realize that he's a dog and probably has his mind blown every time I drop a potato chip on the floor, but let's pretend for a second that his palate is sophisticated enough to appreciate the effort.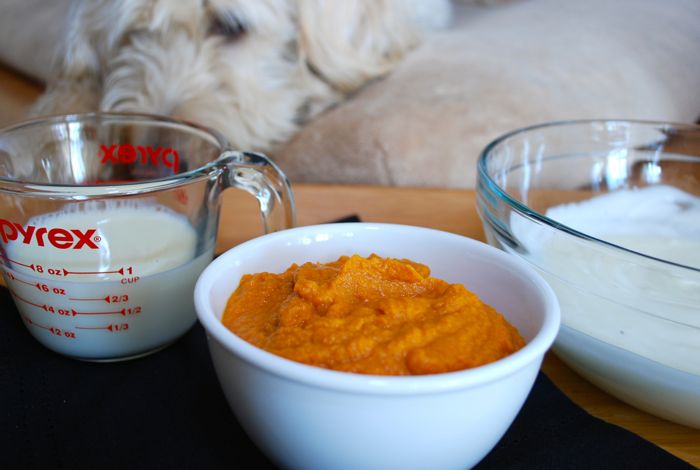 Essentially everything Cooper does is somehow tied to the hope that he will receive either a dried sweet potato or ice cream. If the freezer door is opened and a paper ice cream container hits the counter, he will wake from a solid REM sleep and sprint into the kitchen to stare at me until his bowl is filled with that sweet vanilla cream. And for the former, I never have to worry about him running away when he's off-leash because a simple shout of "Sweet Potato" will bring him running away from even the coveted buffet of goose poop that is our backyard. (Unfortunately, if a burglar ever breaks into our house and he has one of those delicious treats, Cooper would likely help him carry out our television.)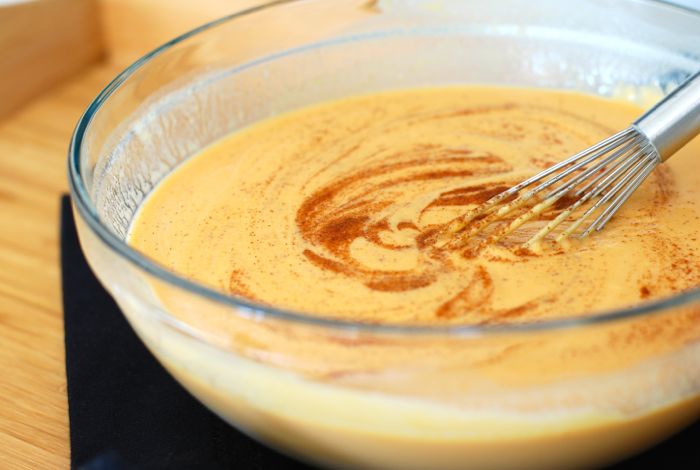 So, with these two powers combined, I give you: Sweet Potato Froyo. Not super exciting, I know… But, it's easy, cheaper than those over-priced "dog" ice cream cups, and your pup won't know that it's technically not ice cream.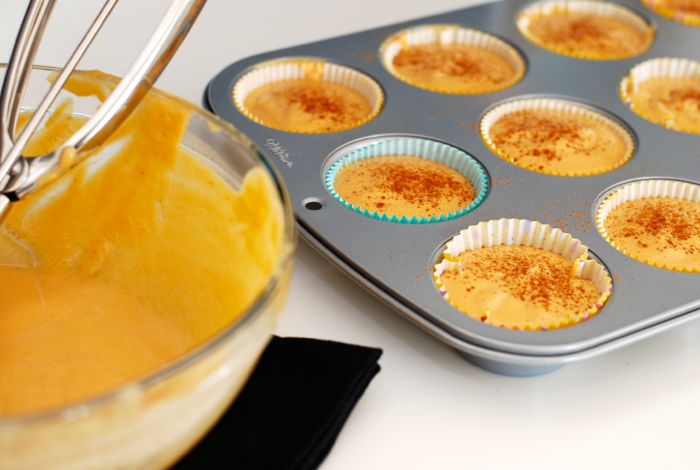 I saw this recipe for Frozen Yogurt Dog Treats on the Two Barking Dogs blog and realized that making "ice cream" for dogs is as easy as freezing Greek yogurt.
You can taste it yourself if you want, but like the Peanut Butter PUPcakes, it doesn't really taste all that great to us humans. Luckily your dog won't care and he or she will love you forever into eternity.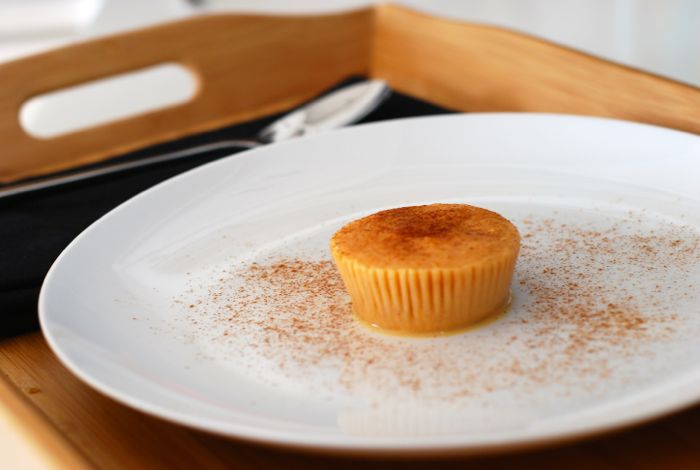 If you're wondering whether or not Cooper actually ate from the plate above, the answer is "no." I did try, but he just couldn't wrap his head around this weird "flat bowl" contraption and just walked away. Upon placing the froyo in a proper bowl, he devoured it so fast that he didn't have time to realize that it wasn't really ice cream.
CANINE SWEET POTATO FROYO
Makes 12 cupcake-sized treats
1 Cup Milk
1 15 oz can Sweet Potato Purée
2 cups Plain Greek Yogurt
1 Tablespoon Honey
1 Teaspoon Cinnamon
Combine all ingredients in the bowl of your choice. I prefer glass for no particular reason at all.
Line a muffin pan with cupcake liners, fill each to the top with the froyo mixture, freeze, and enjoy.
Once fully frozen (about 3 hours), remove the froyo filled liners from the pan with a little warm water. Seal in a ziplock bag in your freezer for easy storage and quick access.*
*So here's the thing about paper cupcake liners and frozen yogurt, they stick together. But, no worries. Just run the liners under warm water and they peel right off. Even if they didn't, let's be honest, your dog would eat them anyway.