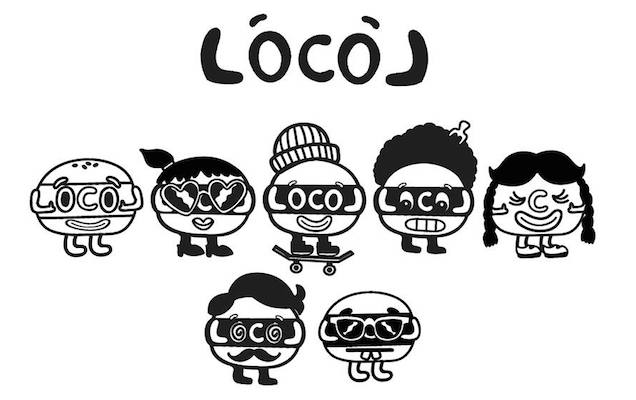 It's 4 AM and our stomachs GROWL as we start the hour drive back home. Okay, technically it should only be 3 AM, but daylight savings just stole an hour from our lives.
Anyway, it's 4 AM and we're hungry after a late night out. Stomach pangs in full force, we don't care what fixes it, we just want to fill our bellies with something–ANYTHING as long as it's quick, cheap, and available. Not surprisingly at this time of night (morning), options are limited to less than a handful of fast food joints, so we settle on breakfast sandwiches from Ronald's golden arch palace.
Funny that the only options are probably some of the worst things you could throw into your body; especially in the wee hours of the night after the stomach is lined with the always fun combination of craft beer and Maker's Mark. And I'm not saying you should be juice cleansing at 4 AM or tossing a kale salad together in a drunken haze, but there has to be an option to satisfy your hunger with food that is comforting, yet also honest and not cranked out of a factory.
If Chef Roy Choi (the Papi Chulo of Korean tacos) has his way, we will soon have that option. An option that doesn't sacrifice quality for cost. An option that doesn't sacrifice healthy choices for fast ones. An option that allows for us to be fed by chefs and not corporations.
Meet Loco'l:
Choi, along with his crew of world-class chefs (Daniel Patterson, René Redzepi, & Chad Robertson) are trying to revolutionize fast food with Loco'l. Their goal is to take the efficiency, price point, and supply chain organization of the quick service industry and apply it to chef-driven recipes, sourced from REAL local ingredients; feeding the world from the hands of chefs and not brands. And on top of all that, they're trying to create a restaurant culture that gives back to the community.
So, what Choi and his crew of some of the world's greatest chefs are trying to accomplish is no small feat. This isn't just a new "farm-to-table" or type of fast food restaurant. They are actively trying to change the way the fast food industry operates. Impossible? As, Daniel Patterson says in their Indiegogo campaign video above, "Well, how would you know? No one's tried."
With other chefs, sometimes an air of sarcastic cockiness lingers with every word they say, but Choi comes off as a humbly cool guy. He feels tangible. In an Eater interview with Hillary Dixler, Choi references their goal of making a 99 cent burger; a goal that would feel like a joke or empty promise if thrown out by anyone else. But when Choi says it, there's an earnestness to it, as if this is what HAS to be done. And he acknowledges that there is a bit of putting the cart before the horse in their goals, but there's a boldness to their strategy that I admire. They didn't decide to just make an inexpensive burger, and say, "Oh we'll see how low we can get the price point." Nope, Choi's got 99 problems and they're all pennies.
And for the naysayers out there questioning why these powerhouse chefs are crowdfunding a lot of their pennies through IndieGoGo, you can see Roy's full answer here. But, technically, all of us are already guilty of "crowdfunding" all the big corporate fast food companies and we've been doing it for years. How many times have you you stuffed your mouf with food from a drive-thru in the last month? What about last week? You're eating french fries right now as you read this, aren't you? Your trackpad has a grease stain and I can see salt on the keys. Besides, your "donation" to Choi's campaign isn't solely out of the goodness of your heart, you're actually getting tangible benefits. From gift cards and t-shirts to private Loco'l parties, every donation level has a tangible perk equal or greater than the monetary value you're giving up.
Sure this could all be a big failure and yes the goals and ambition behind it is akin to a child dreaming of walking on the moon. But, let's keep in mind someone did actually walk on the moon. Yeah, kind of makes this fast food revolution seem a little less insane. Even still, Choi and Patterson might be insane for attempting this, but for every person who supports their mission and for every individual that their mission ends up supporting, they take one step closer to sanity and one giant leap towards turning Loco'l into something globo'l.
***
After donating to their Indiegogo campaign, follow the Loco'l adventure online via their website, through Facebook, or follow them on Twitter.