[This is post #005 towards #100DaysOfFoodBlogging, our goal to do 100 posts in 100 days as part of The 100 Day Project.]
A couple years ago we had a Korean taco potluck at my office–Yes, I work in one of those offices where the ratio of food-to-work talk is generally 90/10. It's fantastic.
Everyone signed up for different parts of the potluck with the usual fillings and accoutrements like bulgogi, spicy pork, tortillas, etc. I wanted to bring a sauce to top them with, but wasn't sure what would actually be in the sauce. So, I just wrote down AWESOME SAUCE.
Not realizing that I had zero plans, co-workers began stopping by my office to inquire about this self-proclaimed sauce of awesomeness. I lied and told them I couldn't divulge any info ('cause I didn't have any) and that all I could tell them is that the sauce would indeed be awesome.
CUT TO:
On the day before the pot luck the mythology of the Awesome Sauce had grown so much that I started to worry that I was about to let down the entire office. I even had people calling me from The Washington Post on a daily basis. Technically it was about my cancelled subscription, but I didn't answer all the calls, so it is entirely possible that one of the calls was a reporter calling to investigate the sauce.
By now I at least vaguely knew what I wanted the sauce to be like, but I still wasn't sure what was going to be in it. I wanted it to be creamy, a little bit spicy, and have some sort of an Asian flair to tie into the Korean taco theme.
I considered blending a bunch of stuff up in a blender like cilantro, jalapeños, sour cream, and avocado, but then, luckily, the lazy part of my brain woke up from its daily nap and said, "Hey, why don't you just mix central american crema and Sriracha?"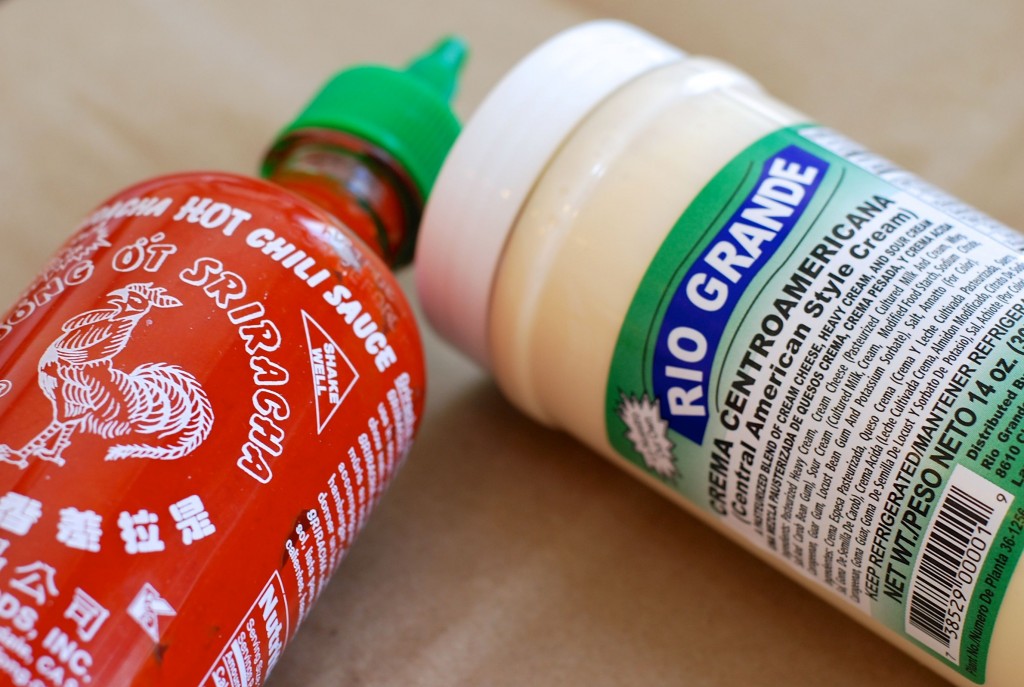 Trumpets played in the background, while white doves flew past my window as the clouds parted and I was finally able to see my Awesome Sauce glowing from the heavens.
Fortunately, our extended family is not only represented by multiple Asian countries, but also a few central American places as well. So, my lazy brain soaked up some international condiments and was waiting for this very situation.
So, did it live up to its name?
It tasted like liquid awesome. Somehow it miraculously lived up to the hype. Almost every co-worker stopped me to for the recipe. Several confirmed the name was 100% accurate.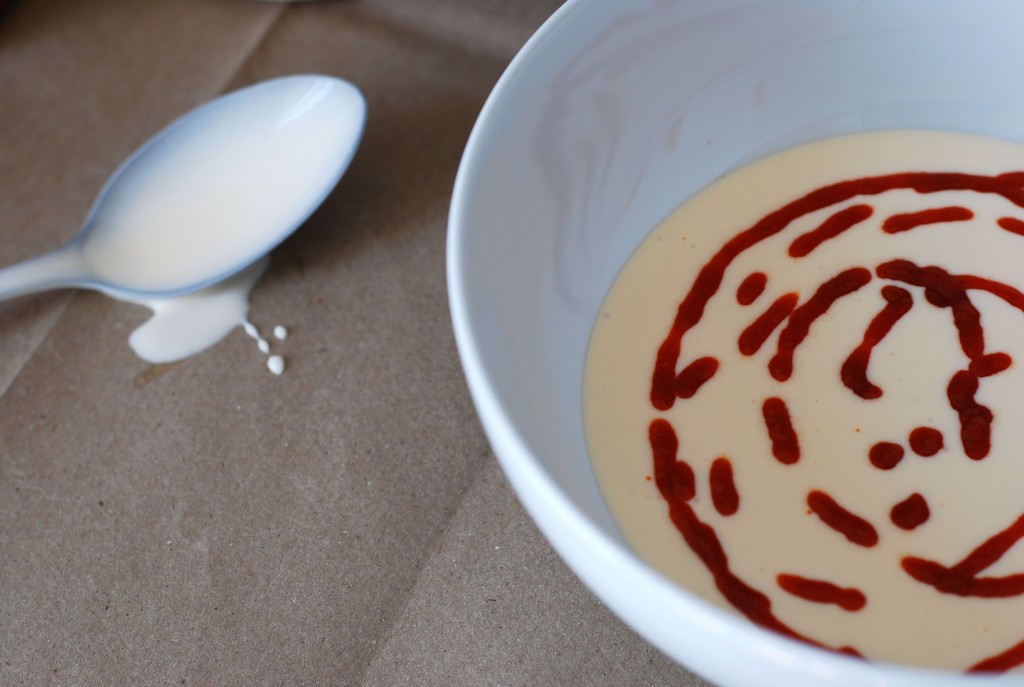 The most awesome part about the sauce? It only has two ingredients and there's no measuring involved. Central American Cream/Crema is essentially a combination of sour cream, cream cheese, and heavy cream, so it's a rich, smooth base for your sauce. And unless you're reading a food blog for the first time EVER, you already know what Sriracha is. Combine the two and you shall unleash ultimate condiment powers.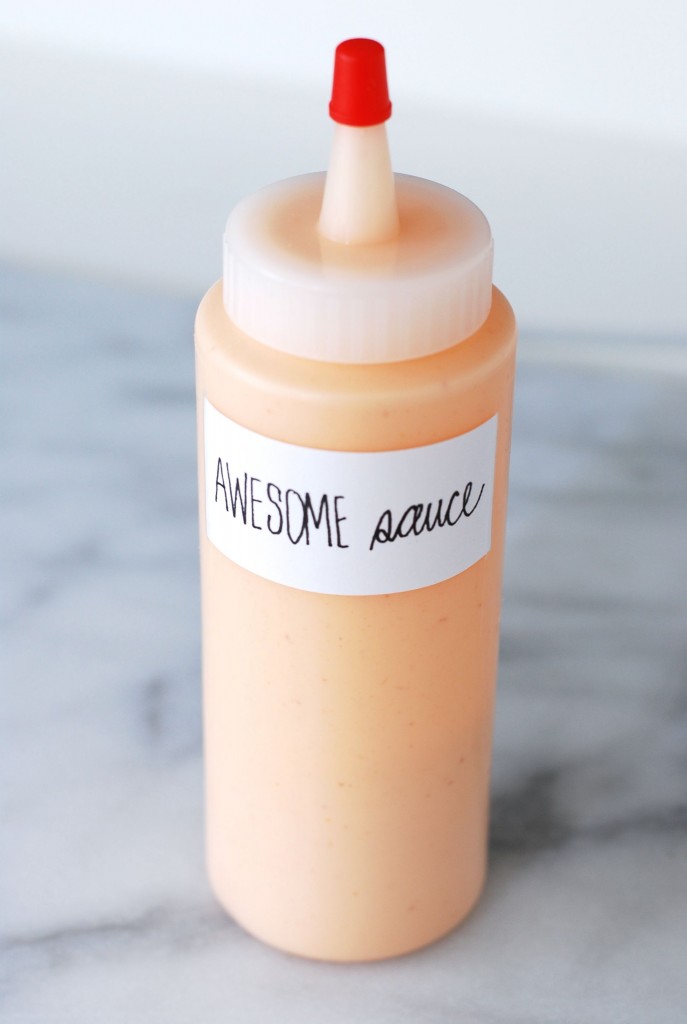 AWESOME SAUCE RECIPE
14 oz bottle of Central American Cream – You might have to go to an international supermarket to find this.
Sriracha
1.  Mix about half the container of cream with a few squirts of Sriracha. Taste it and adjust the Sriracha to your personal spice preference. Boom. Done. Put it on tacos, eat it with tortilla chips, or squirt into your mouf.
WARNING:  Sometimes Sriracha bottles can become a little bit pressurized, so when you open them they will explode small drops of red onto the nearest white chair.
Since everyone is awesome, let's be email buddies: