[This is post #011 towards #100DaysOfFoodBlogging, our goal to do 100 posts in 100 days as part of The 100 Day Project.]
Instant ramen and processed american cheese.
Confused? Good.
Now, watch the Tasting Table video below with Chef Roy Choi.
A co-worker of mine sent me that video a few months ago and my first reaction was, "Cheese and ramen?" Cheese is the last thing that comes to mind when I think about Asian food. But after watching the video a few times, I started to think "This could actually be awesome…"
For whatever reason I never seemed to have the right combination of ingredients to give it a try and I forgot about it.
Until TODAY: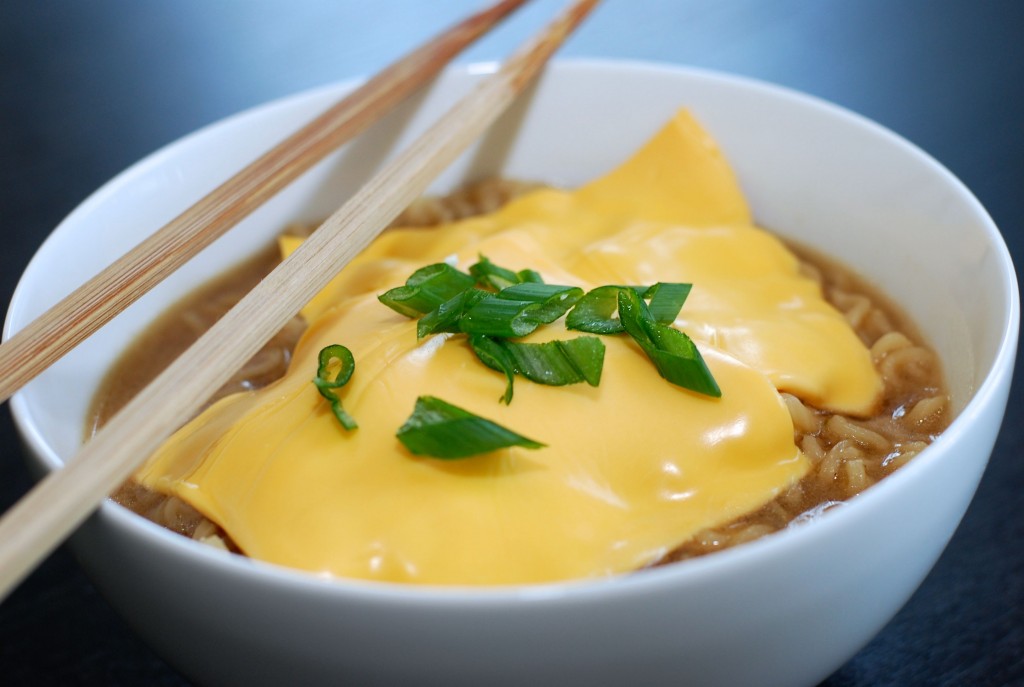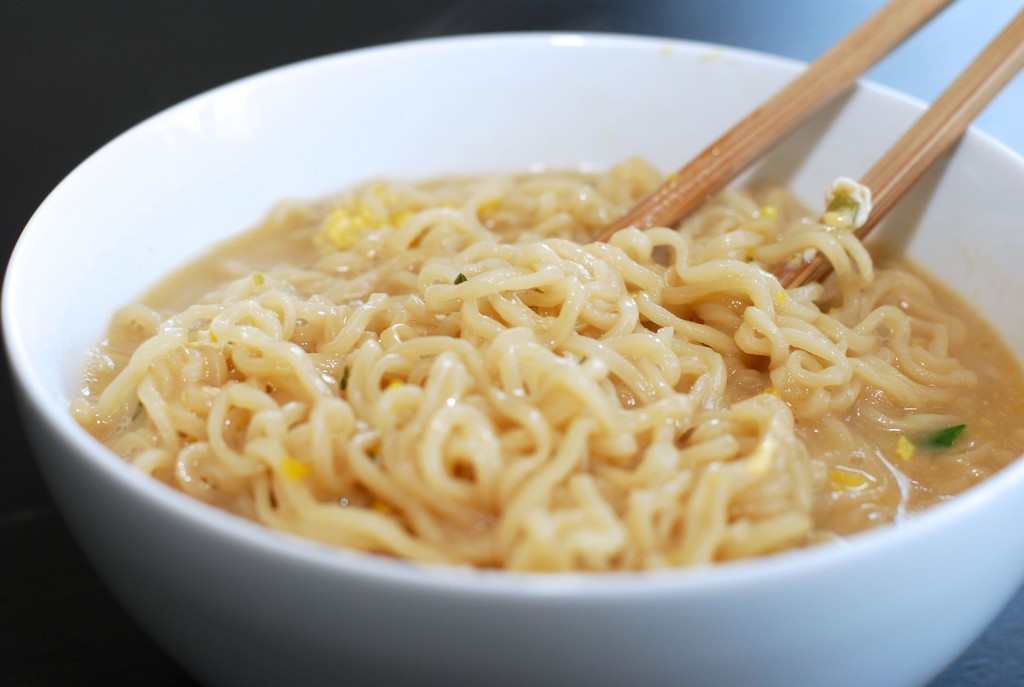 Consider my mind blown. (And my mouf.)
Normally, I'll try a new recipe and it will be good, but I might not necessarily make it again. But THIS? THIS is how I'll be making my ramen from now on. The cheese coats the noodles and thickens the broth, making this a rich, salty, creamy bowl of comfort. And although seemingly minor, the green onion adds an element of freshness that pairs brilliantly with the cheese.
I added a little hot sauce to give it a kick, which then made it taste almost like a Mexican queso dip. It was so freaking good!
It makes me a little sad to think about all the times I've eaten ramen, but without the cheese. So many wasted meals. This will definitely be the first meal I teach my children. They are the future and I want them to be well-prepared.
There's no excuse for you not to try this right now. Do it. Go!
Oh, you need the recipe?
You can find the recipe online here or in Chef Roy Choi's book, L.A. Son: My Life, My City, My Food.
Also, while you're here, check out Loco'l to Globo'l: The New Fast Food, a look at Chef Roy Choi and Daniel Patterson's new fast food concept.