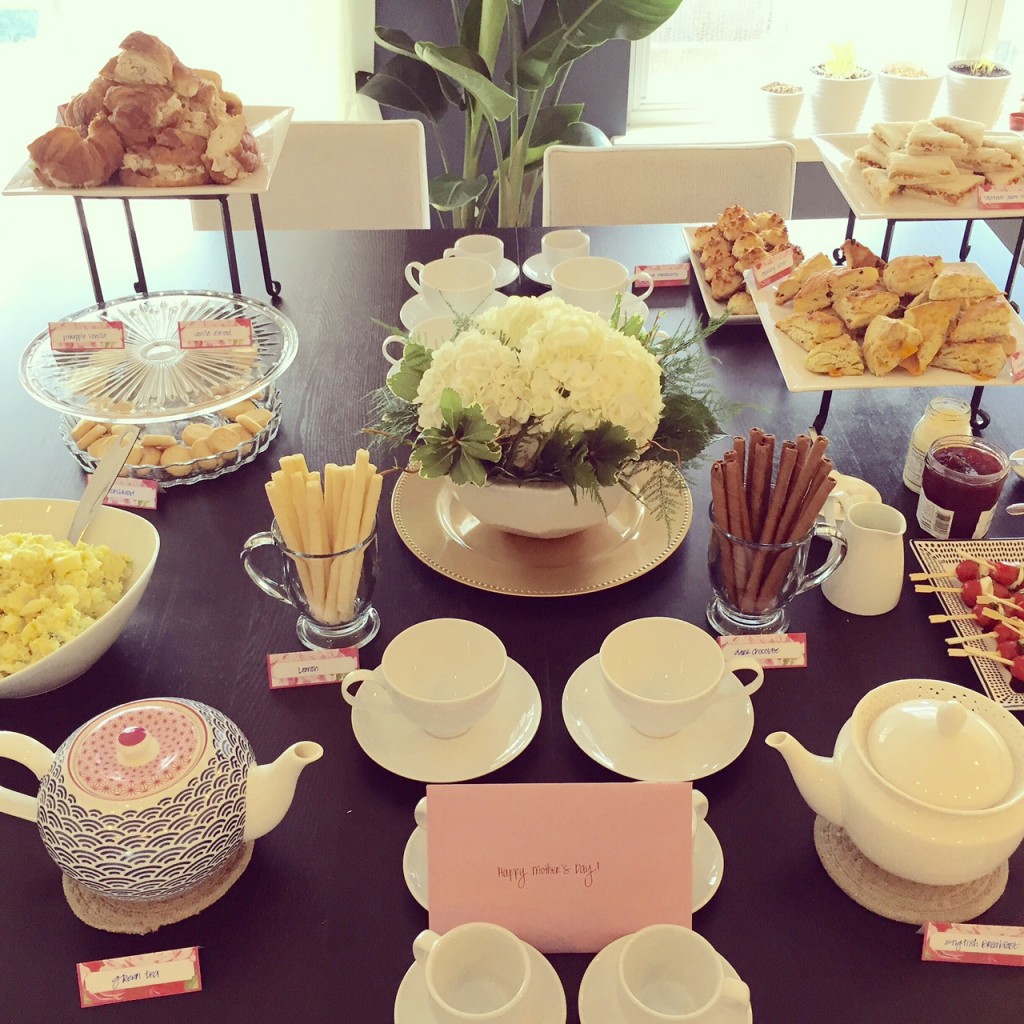 [This is post #029 towards #100DaysOfFoodBlogging, our goal to do 100 posts in 100 days as part of The 100 Day Project.]
It seemed like just yesterday that we were inexperienced tea party hosts. We had no clue where to begin and yet today we are certified Tea Party-ologists.
Actually, we just kind of guessed at what would make for a fun party based on blogs, movies, books, and Tina's trip to London. The real secret is that there's no secret and as long as you have good food, family, friends, and at least one dog everyone will have a great time. However, that seems like a cop out for a post, so here are 5 Essential Ingredients for a Mother's Day Tea Party.
1.  Tea. If you forget the tea, then it's just a regular party and your guests will become hostile, as they were expecting tea. Make sure you have more than one type and serve some hot, some cold. Everyone wins.
2.  Scones. We used this Barefoot Contessa recipe as a base for making cheddar dill savory scones and strawberry scones. I'm still not entirely sure how they're different than biscuits, but since this is a tea party, biscuits are actually cookies. Get it? Good.
3.  Clotted Cream. Never had it before? Neither did most of our family, yet we easily finished off a jar. Here's your mission: Find some, put it on a scone with jam, eat, then repeat 30 times or until you pass out.
4.  Sandwiches. In order to balance out all of the scones and clotted cream you'll be eating, make sure to throw in some tiny sandwiches like chicken salad, egg salad, and/or cream cheese & olive tapenade. Guys out there might not be comfortable eating tiny sandwiches, but there is a nice perk. Come closer. Okay. Before the party starts, you'll be hungry, but technically you shouldn't be eating yet because not all of the guests will have arrived. Luckily, the sandwiches are tiny enough that you can usually eat one in less than two bites without a plate or napkin. No evidence and your hunger pangs will be calmed.
5.  Moms. It's Mother's Day, come on! They're almost as important as the tea. Almost.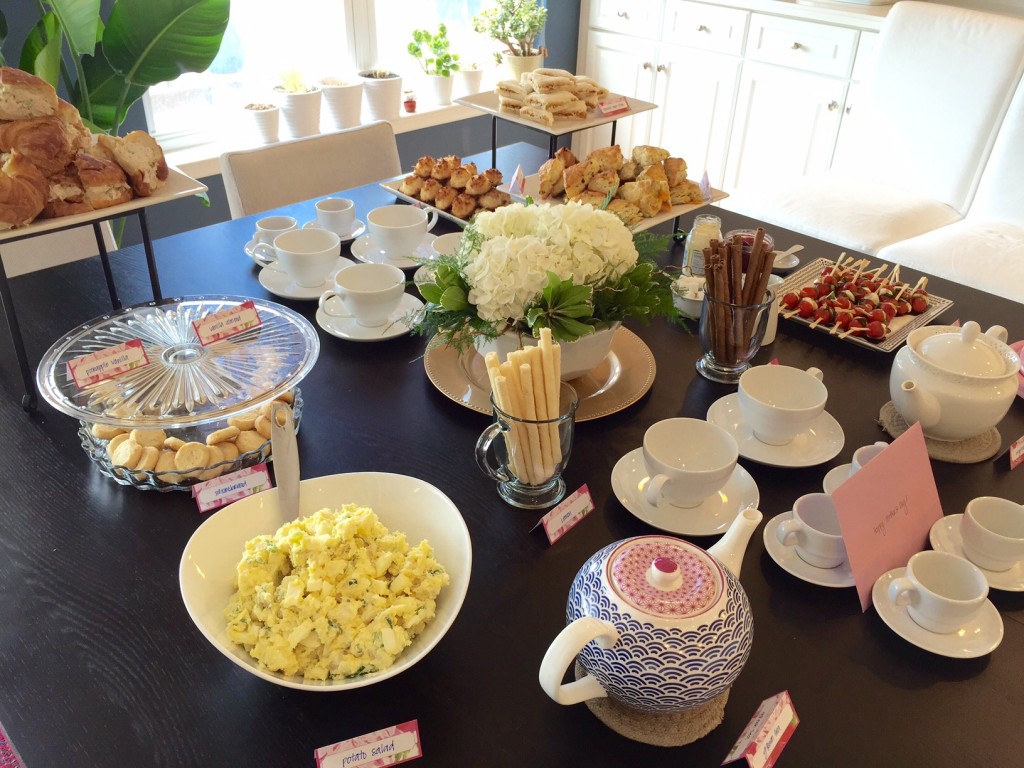 Bonus:  Our last post, Mother's Day Coconut Macaroons aka My Mom is Addicted to Coconut, discussed my (as the title would indicate) mother's love of coconut and all things tropical. Completely unaware of that post my mom brought these tropical Jello bowls to the party: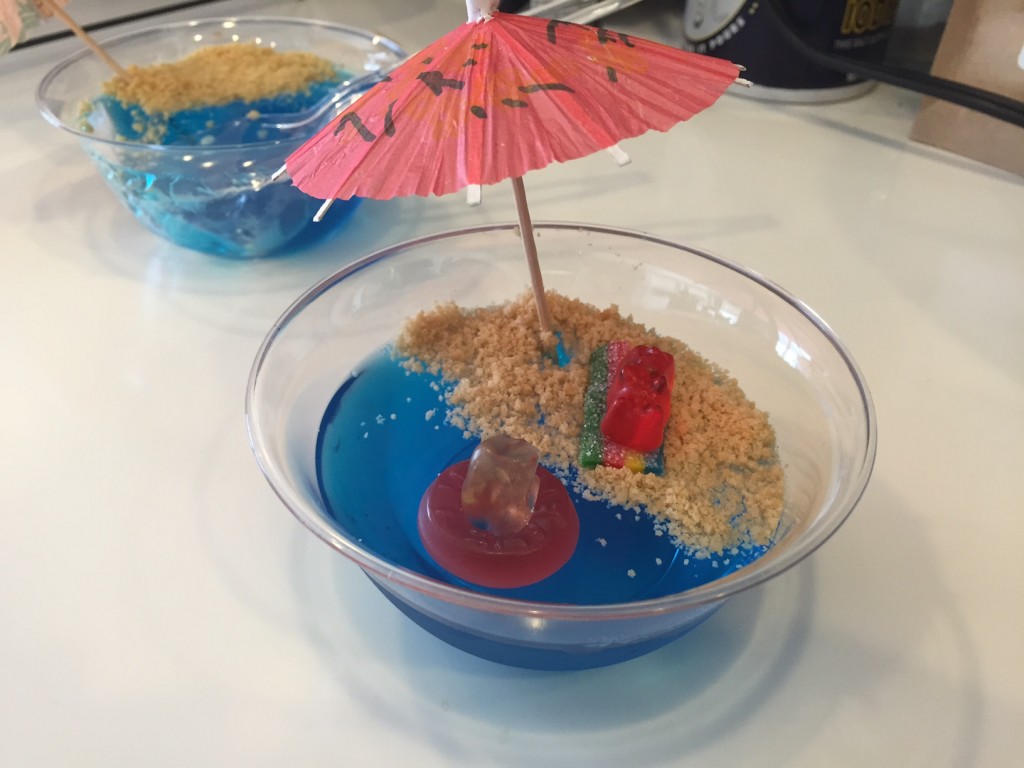 Too perfect.
Happy Mother's Day!