[This is post #028 towards #100DaysOfFoodBlogging, our goal to do 100 posts in 100 days as part of The 100 Day Project.]
I think if we search deep within ourselves we all boil down to one specific food that defines us as a person.
And sometimes the search doesn't even have to be that deep. For example, my mom is obsessed with coconut. See, didn't even have to think about it.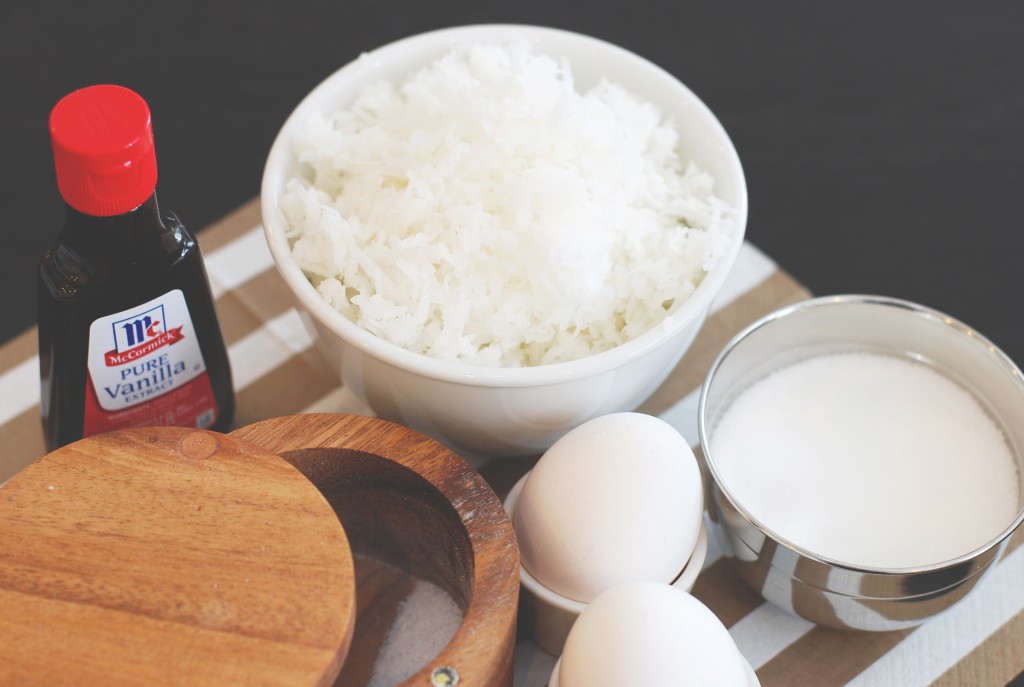 If there's a dish with coconut in it on a menu, my mother will find it. Then she will order it, eat it, and talk about how much she loved it until going back to get it again (most likely within a week).
Her perfect meal would likely consist of a virgin piña colada, coconut fried shrimp, coconut cake, and coconut macaroons. Yeah, two desserts. That's how she rolls. Well, technically she rolls in a white Nissan…but it's the same color as coconut flesh.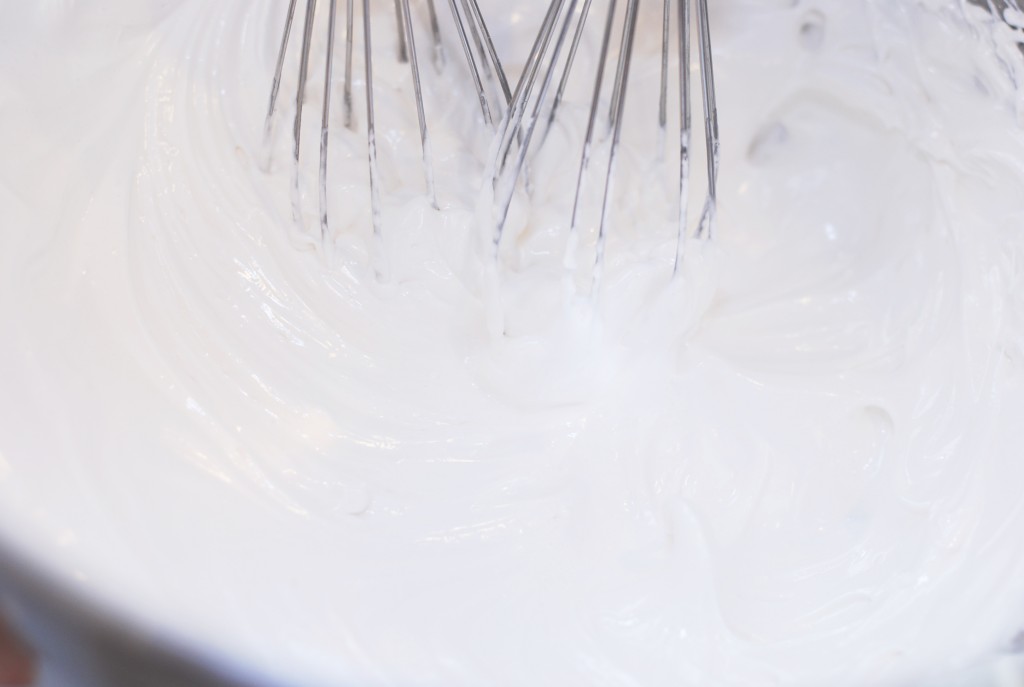 You'd think that the coconut obsession would be a reminder of some tropical upbringing or vacations to the Caribbean, but since she didn't grow up on an island or vacation in the Caribbean, that ain't the case. In fact, she's never even been on a plane.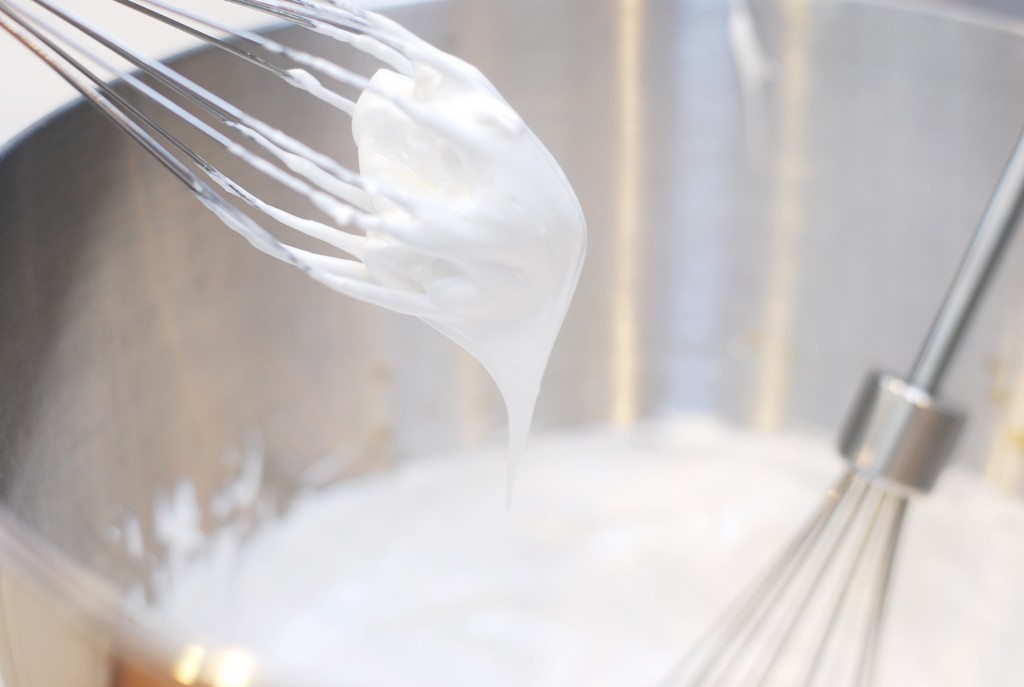 So, I believe the addiction to all things coconut is her way of bringing the island home. Because not flying has never stopped her from finding ways to experience a tropical lifestyle. Case in point: For over a decade, my parents' room had a tropical theme. Tina and I spent about 27 hours on a 300,000 piece tropical landscape puzzle for them to hang on the wall, but we only made it about 1/4 of the way through it. It was the last puzzle I've ever taken part in.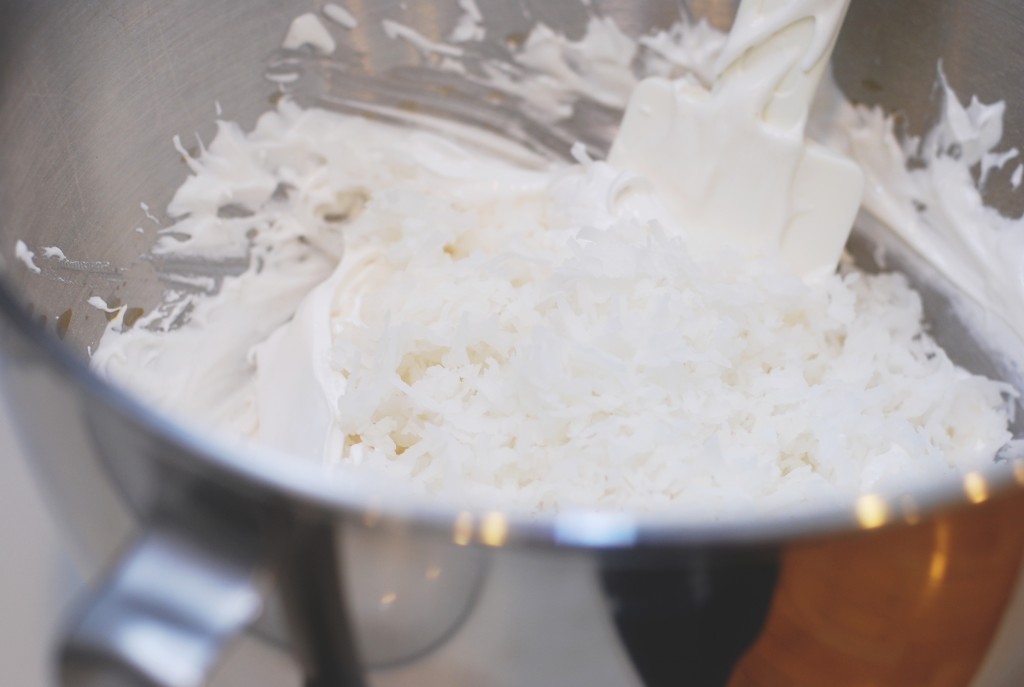 It's a nice reminder that you don't have to take flight to travel; all you really need is a kitchen and a good recipe. We'll never be able to force her on an airplane (and I've tried) to take her to the caribbean, but we can certainly make her coconut macaroons for Mother's Day.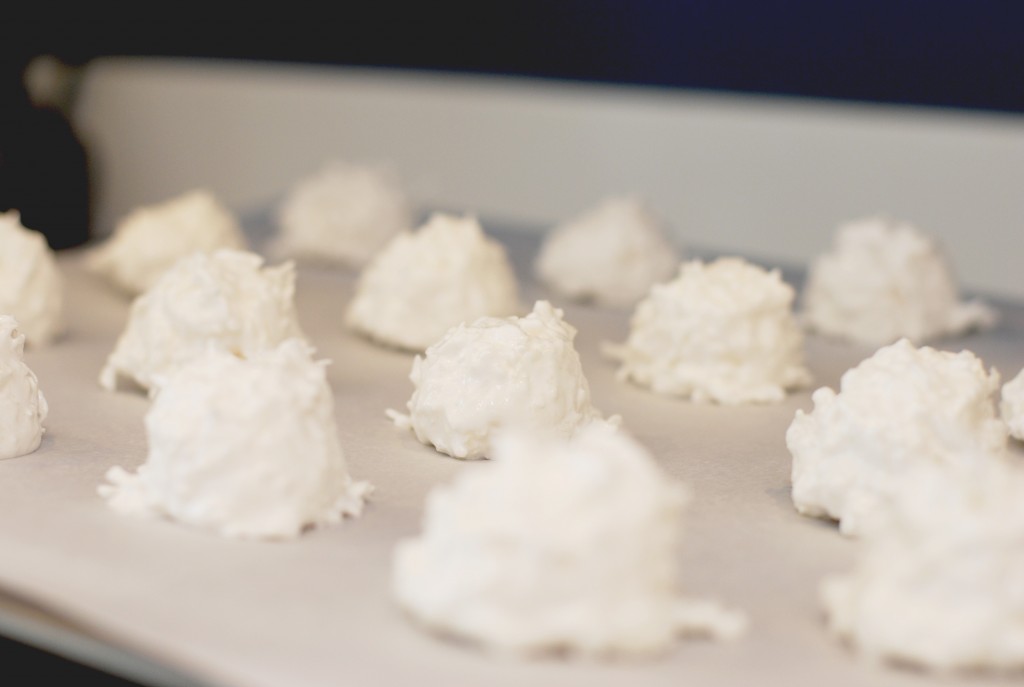 These macaroons are pure coconut. Nothing less, nothing more. And they taste like paradise.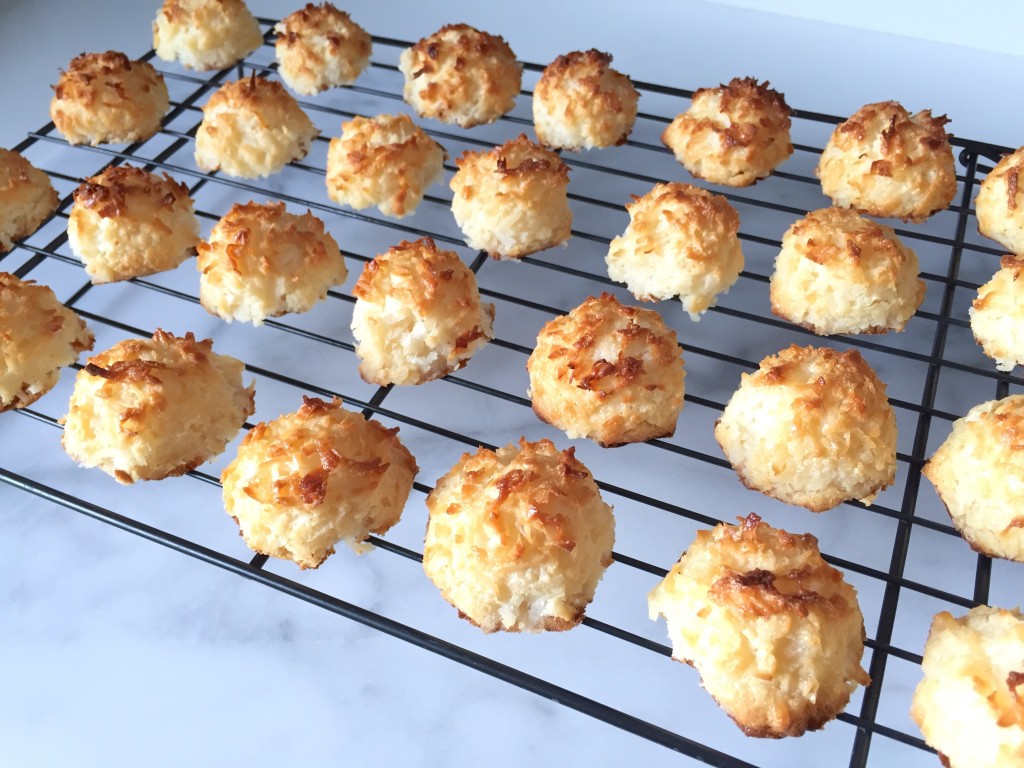 Coconut Macaroons
For the photos above, we used Alton Brown's Toasty Coconut Macaroons minus the "toasty," i.e., we didn't toast our coconut beforehand. Nonetheless, they were still delicious. And speaking of delicious, Ina Garten's Coconut Macaroon recipe is pretty much perfection. And, here's a video of Ina making them, too. Thanks, Ina and Alton!
 —
Happy Mother's Day to all the moms out there!