Thanks to DriveShop and Kia, we had a 2015 Kia Optima SX to play with for a week (check out our car review here). It's a really comfortable car, so I figured it would make for a great lunch escape. Sure enough, it was provided a calm, comfortable, place to enjoy a Buttermilk Chicken Sandwich from McDonalds.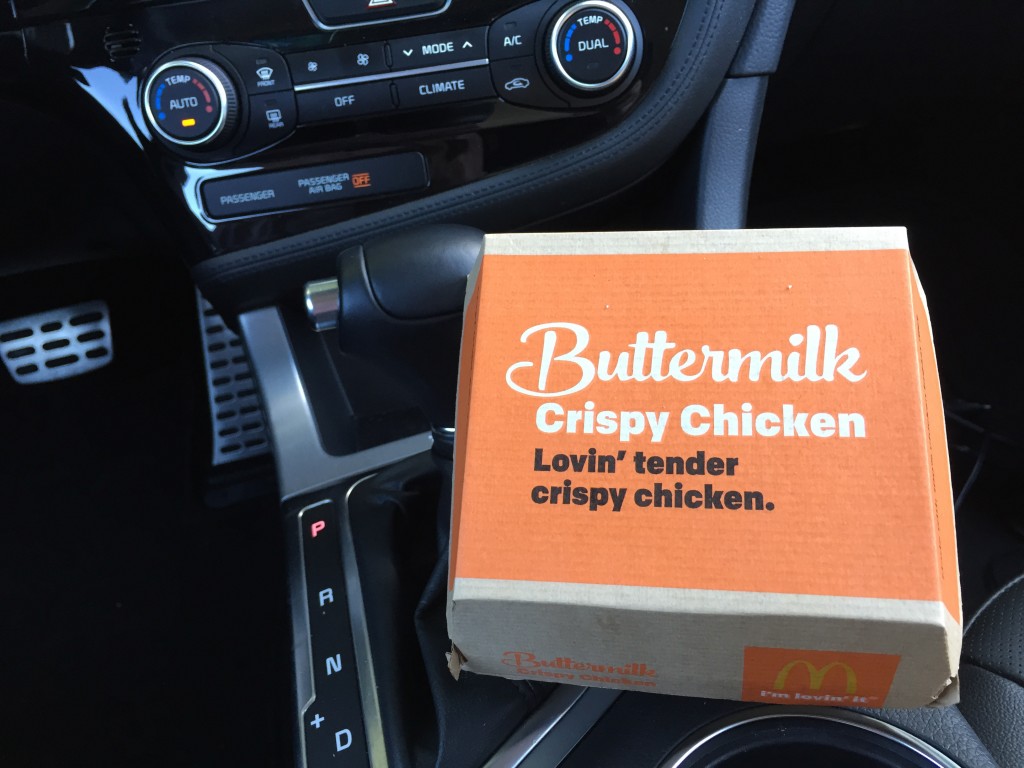 Now, on to the sandwich…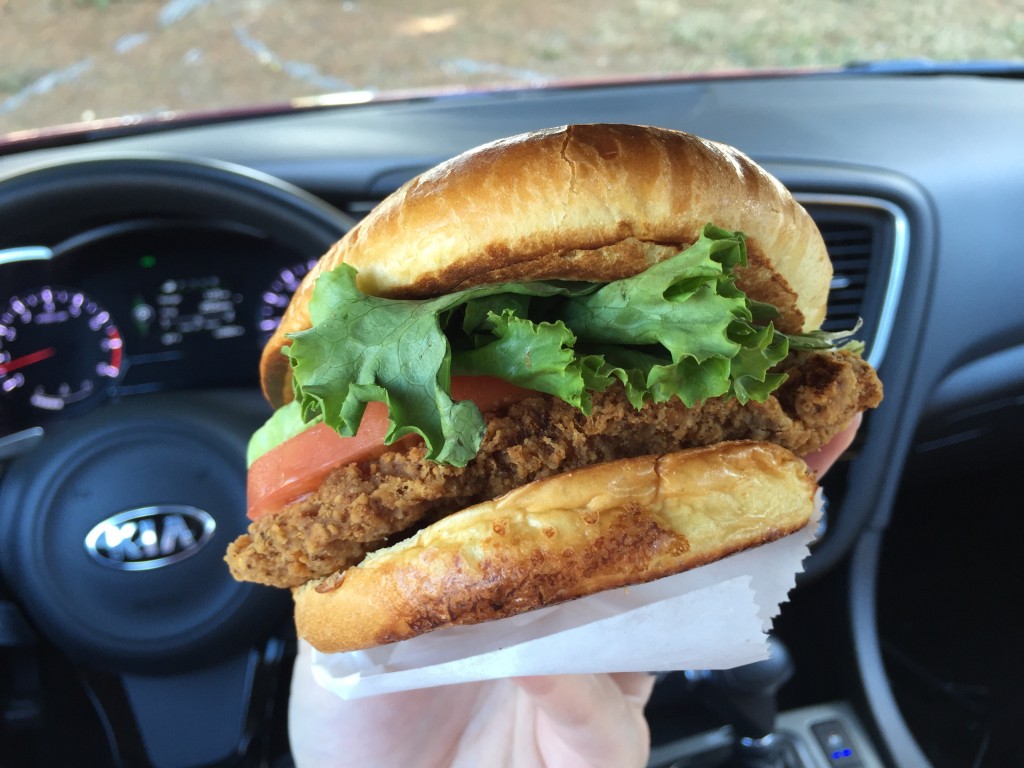 I tried this sandwich twice. The first time, my expectations were so low that I also simulataneously picked up a Spicy Fried Chicken Sandwich from Wendy's as a back up lunch. Yes, I was prepared to hate McD's new "food truck worthy" sandwich. And yes, I was prepared to throw it in the garbage and eat the ol' faithful from Wendy's.
Fortunately, I did not have to throw out any chicken.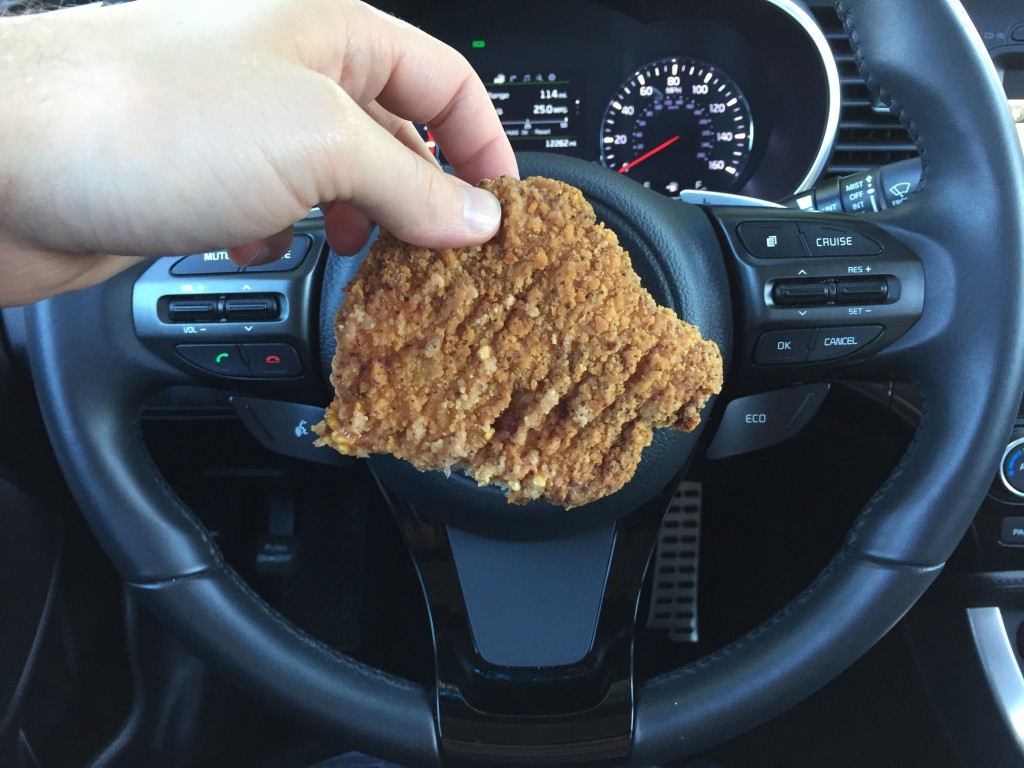 In other reviews of the sandwich, there have references to dry, stringy chicken. The first sandwich's chicken was burning hot, moist, and–dare I even say it–perfect. The second sandwich wasn't completely dry, but was just okay. So, it seems like consistency might play a role in everyone's individual experiences. For the best chance, you'll definitely want to go during a busy lunch hour, or else you may end up with a chicken fillet that has been hanging out a little too long.
As the name would suggest, it was also quite crispy. Actually, crunchy might be more accurate. Yes, it was very crunchy, which was nice.
Flavor-wise, I definitely tasted some of that tang of the buttermilk, along with a healthy dose of black pepper. It reminded me a little bit of the flavor of Wendy's fried chicken sandwich. No need to reinvent the wheel.
The bun? Impressive. Soft, buttery…brioche-y. It's a good bun.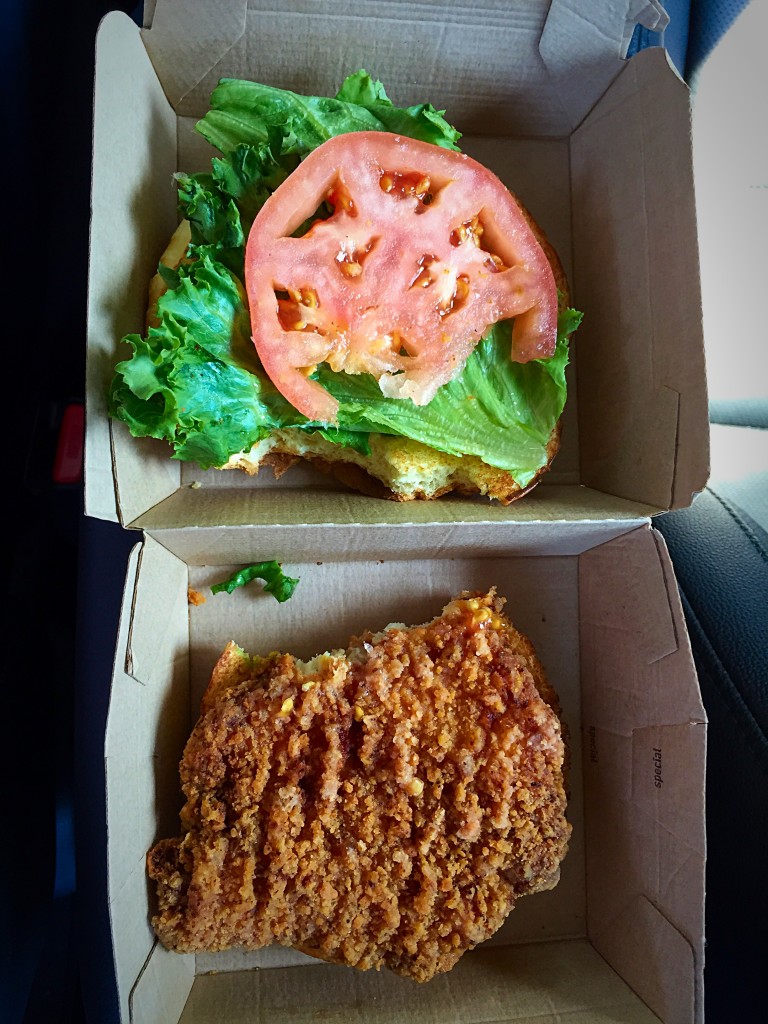 Even the vegetation was better than most of McDonald's other sandwiches, with a thicker slice of tomato and crisp lettuce, which also seemed fresher than the usual lettuce suspects.
The Mayonnaise Situation
The only flaw, which is also a flaw for many sandwiches at McDonald's, is the mayonnaise. I rarely shy away from a good, creamy mayo. I spent the better part of my teenage years surviving off Subway subs with extra mayo. So, as a big supporter of the pro-mayo movement, it takes a truly awful mayonnaise to make me angry (and don't get me started on that disgusting Miracle Whip stuff).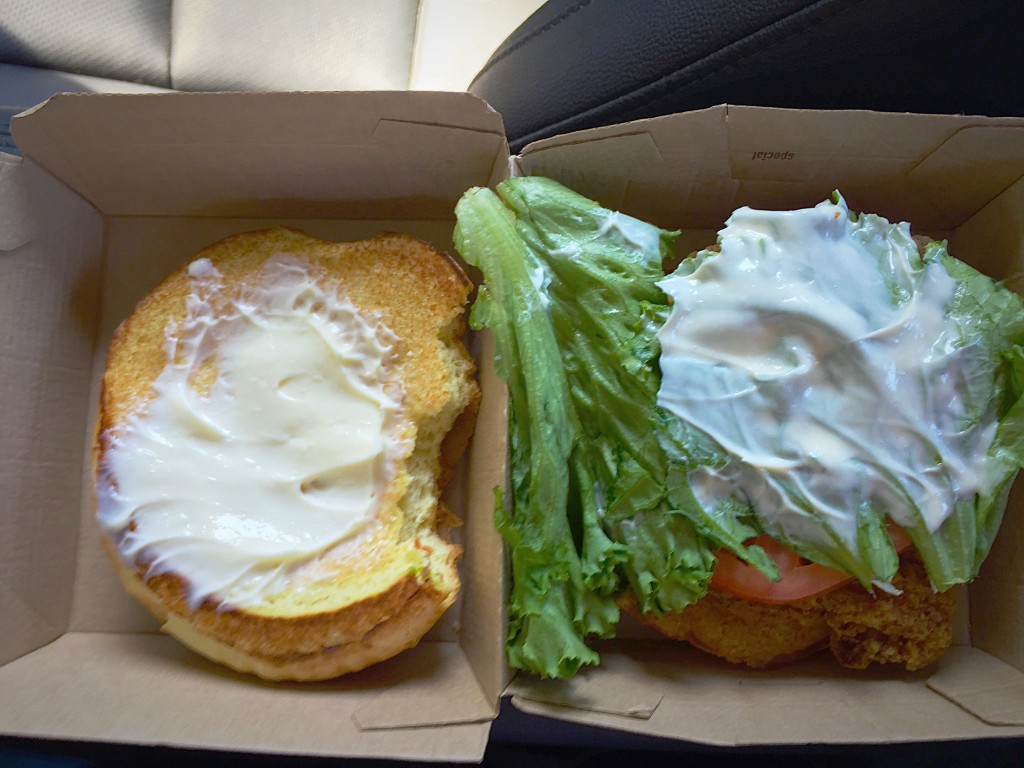 And with McD's, there is always way too much mayo. It's too thick, almost gelatinous. I feel like I should be using it to grease up car engine parts of my 2015 Kia Optima loaner rather than underside of a brioche bun.
McDonald's, you need to fix your mayo situation.
Final Verdict
Mayo-hatred aside, this is actually a really good chicken sandwich from Mr. McDonald. I'd definitely order this again. I would recommend ordering this one sans the white goo and "fixing it" with a few packets of Chic-fil-A mayonnaise. You keep extra Chic-fil-A mayo in your car, right? Good.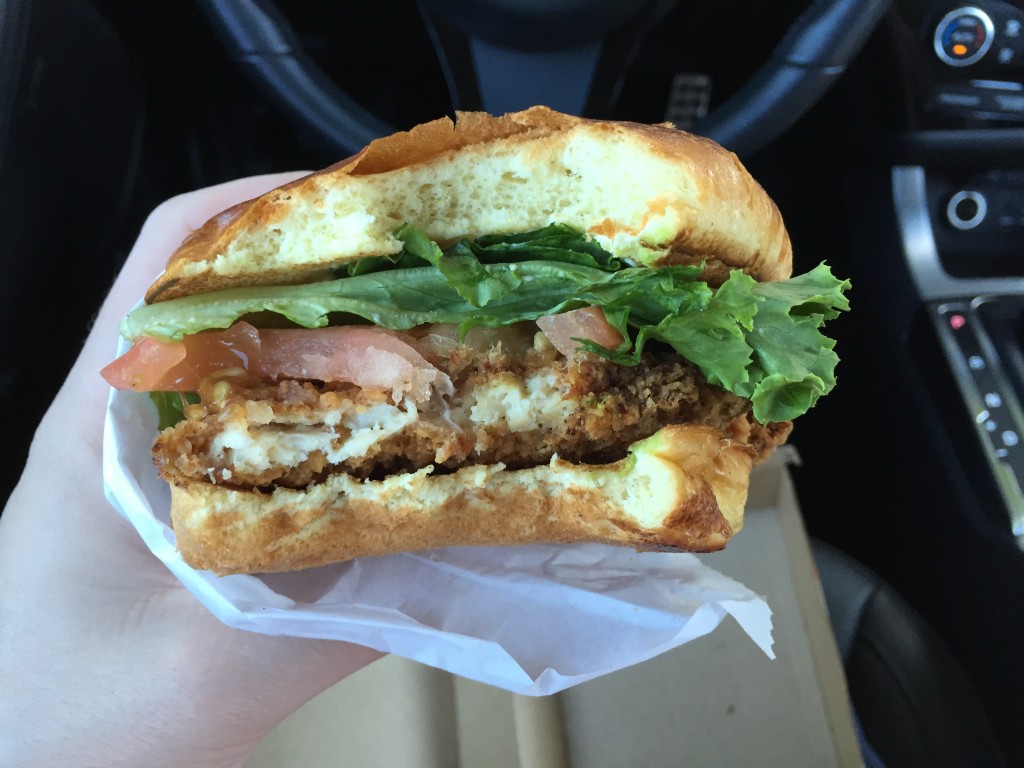 Want another opinion? Then check out these other reviews:
GrubGrade |Review: Premium Buttermilk Crispy Chicken Deluxe Sandwich from McDonald's
DanimalCrossing | McDonald's Buttermilk Crispy Chicken Sandwich Review
***
Disclaimer:  No free chicken sandwiches or money were provided by McDonald's for this review.