While everyone else was swimming in leftover turkey, we actually had a surplus of sage. Now we could obviously make Pumpkin Sage Empanadas, but we figured it would be nice to wind down from Thanksgiving with a cocktail.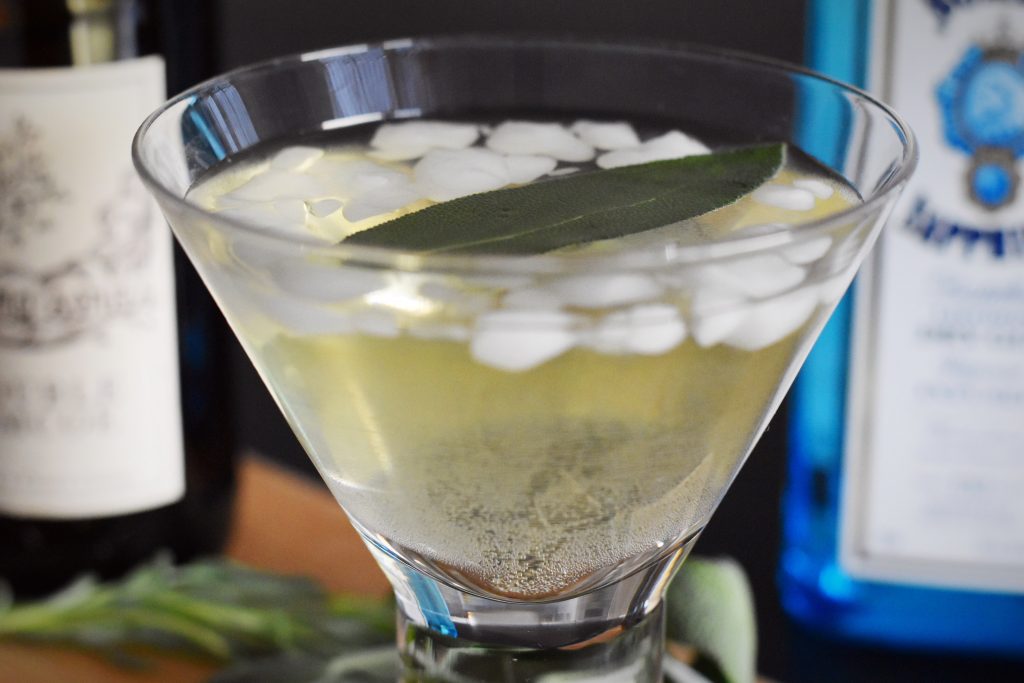 The Cider & Sage Cocktail is like the second cousin of the Moscow Mule, using hard cider instead of ginger beer and gin instead of vodka. The sage helps bring an herbaceous and warm holiday feeling to your insides. Herbaceous is a word that I need to use more of in 2017.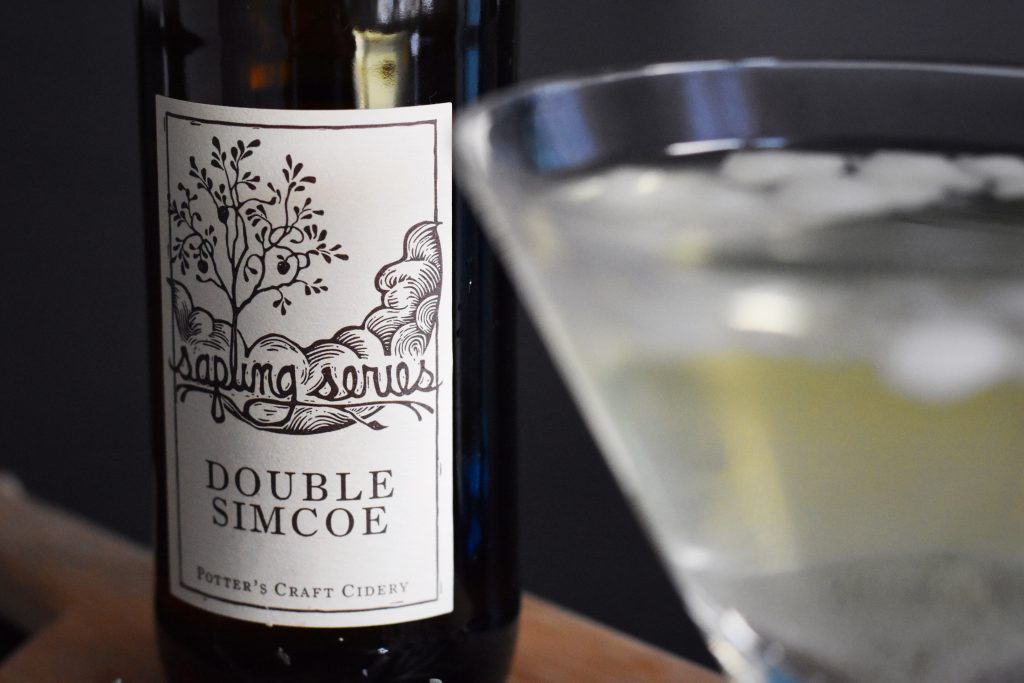 For the cider, we used a hopped up Double Simcoe from Potter's Craft Cider (bonus points since they're based in the great state of Virginia). We recently discovered the cider at a Whole Foods sampling — After tasting the Double Simcoe, Tina immediately said "It tastes like lychee!" and we purchased their last bottle. Even though the cider is good as-is, it's a dry cider, so it actually lends itself really well to cocktails since it brings the acid that would normally come from lemon or lime.
The best part about this cocktail is that it's really easy to make, yet it looks like it was made by an experienced mixologist. Herbs make everything look fancy. Seriously, next time you head out on the town, toss a few sprigs of sage in your suit pocket for a supremely dapper look.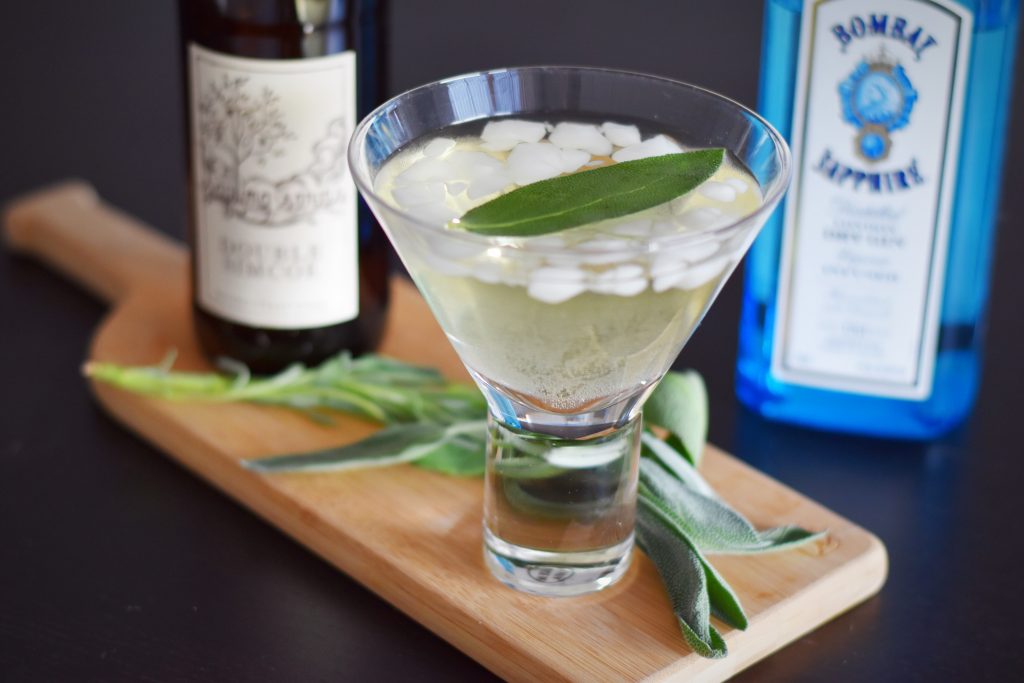 CIDER & SAGE COCKTAIL
1 oz Sage Syrup (recipe below)
1 oz Gin
4-6 oz Hard Cider
3 Fresh Sage Leaves
Ice
Sage Syrup
4-6 Sage Leaves
1 Cup Sugar
1 Cup Water
To make the syrup, simply add the water, sugar, and sage to a medium-sized pot. Stir everything together over medium-high heat until the sugar completely dissolves. Remove from heat and set aside to cool down.
Lightly muddle two of the sage leaves in a glass, add ice, gin, the cooled syrup. If you don't have a muddler, a small baseball bat will do.
Finish with the cider and give it all a couple stirs to mix it.
Rub the last sage leaf on the rim of the glass to release the oils and then use it to garnish.