Ever since our first trip to Los Angeles in 2010, there are two restaurants that our friend Crystal recommended that we try.
For whatever reason we just weren't able to work these two food unicorns (foodicorns?) into our trip.
Finally, after about six years and five trips, we decide that we would not leave LA until we made it out to these two must-visits. With a 2016 Mazda CX-9 Signature (check out our car Q&A here) loaner courtesy of DriveShop and Mazda ready to transport us to food heaven, we were ready to ride in style and hunger. But mostly hunger.
We should have listened to Crystal sooner, because these two restaurants will go down as places that we will force other people to try and that we will write about in letters to our grandchildren…or in a blog to strangers.
ALRIGHT ALREADY! WHAT ARE THE RESTAURANTS?!
The first foodicorn:  Guisados
For those who don't speak Spanish, guisados translates to "stew" and oh, boy does Guisados stew! They stew all the stew.
They stew so hard.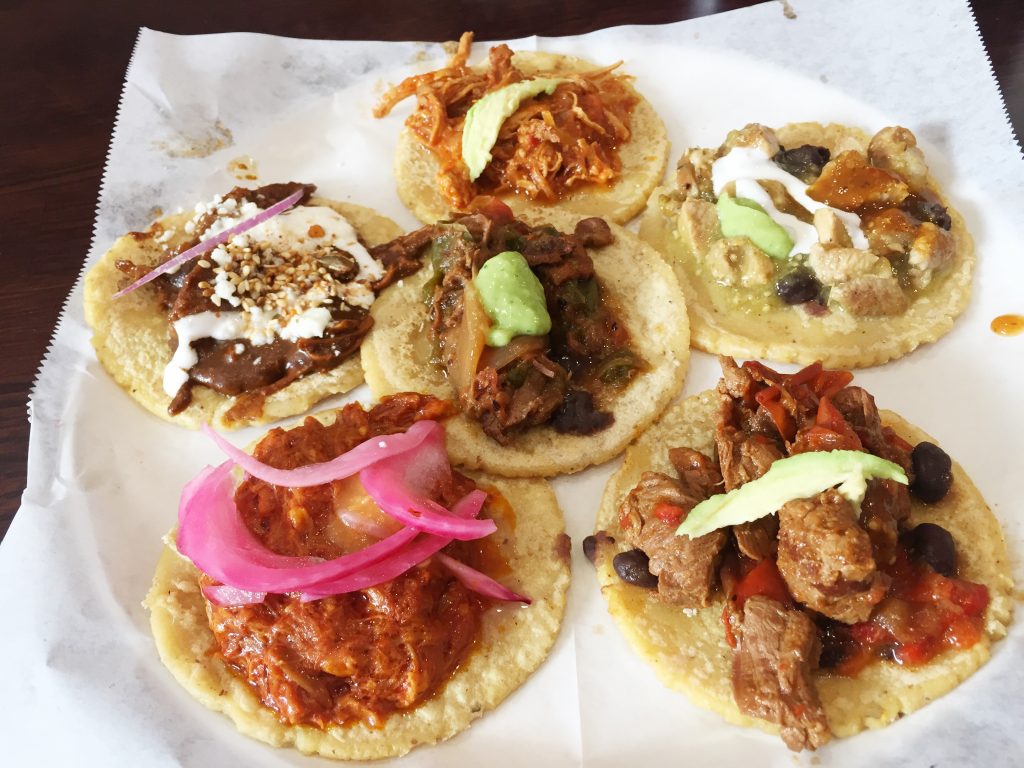 Tender stewed meats and vegetables on fresh-made corn tortillas… What more can you possibly ask for? One thing I'd ask for is a mini taco sampler so I could try a bunch of tacos at once.
Guess what? They got that, too.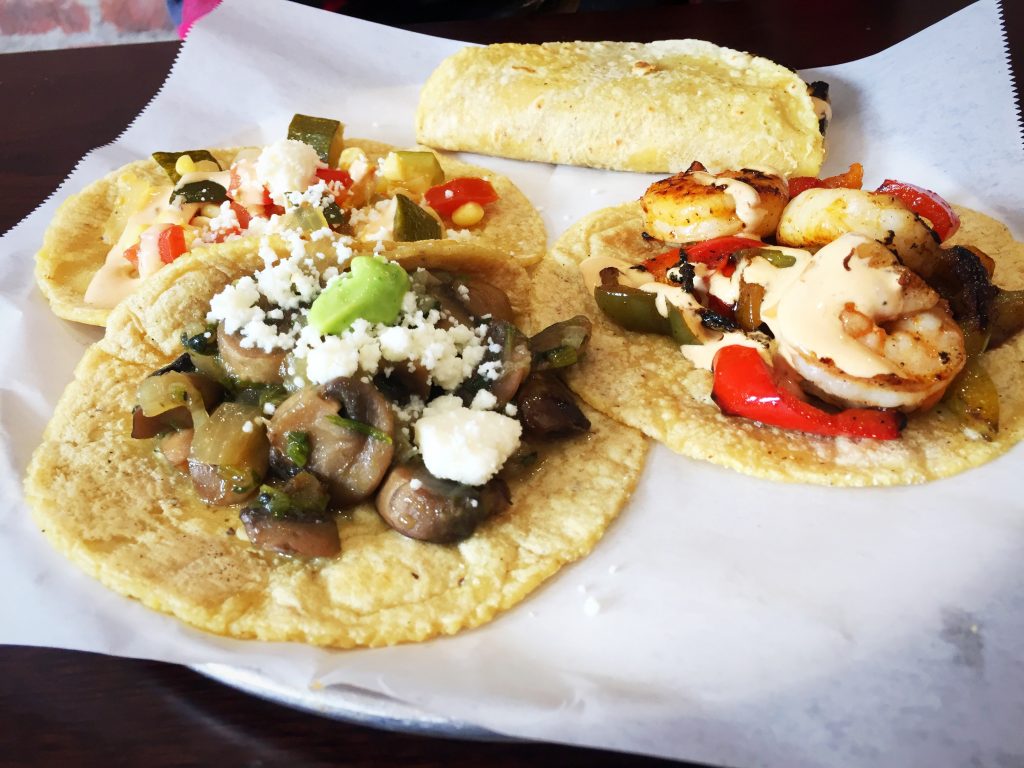 Pleasing to carnivores, vegetarians, and pescatarians alike this is one taco party everyone is invited to. Bring your kids, bring your friends, bring your dog–I don't think they let dogs inside due to health code regs, but if you have any leftovers–wait, what am I saying? There shall not be any leftovers! In fact, you probably won't order enough the first go around, which will force you to do the walk of under-ordering shame back up to the register.
Embrace the shame, because it dissipates with each bite.
The deep flavor and succulent fillings will have you waking up at night in cold sweats wondering why you can't get tacos like this back home.
And not stopping by a Guisados is no longer a valid excuse because they have five locations around Los Angeles including The OG in Boyle Heights, Echo Park, Downtown LA (or DTLA if you're cool), West Hollywood, and Burbank.
***
The second foodicorn:  The Pie Hole
It all started with a t-shirt.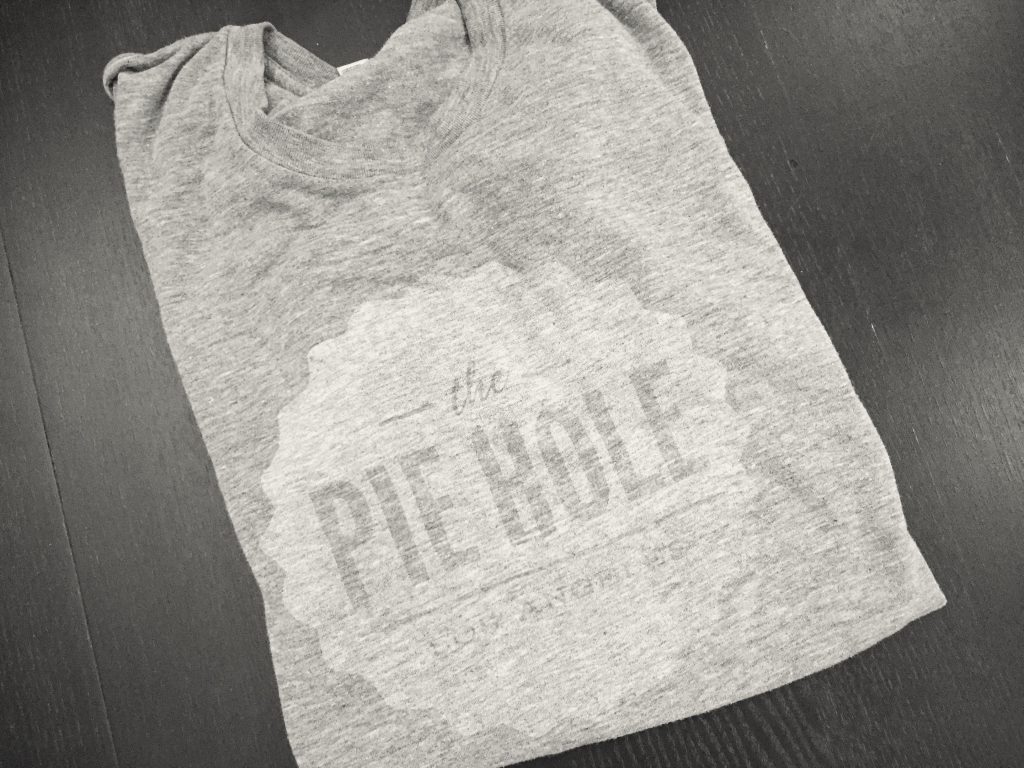 In a not-so-subtle way of hinting that we should probably eat at The Pie Hole, Crystal sent me one of their t-shirts.
Not only was it a constant reminder of the pie that needed to eventually be consumed, but it was an amazingly soft and durable shirt. It's a t-shirt MVP year after year. First ballot t-shirt hall of famer.
If the pie was half as awesome as the shirt, expectations would be met.
Instead expectations were destroyed.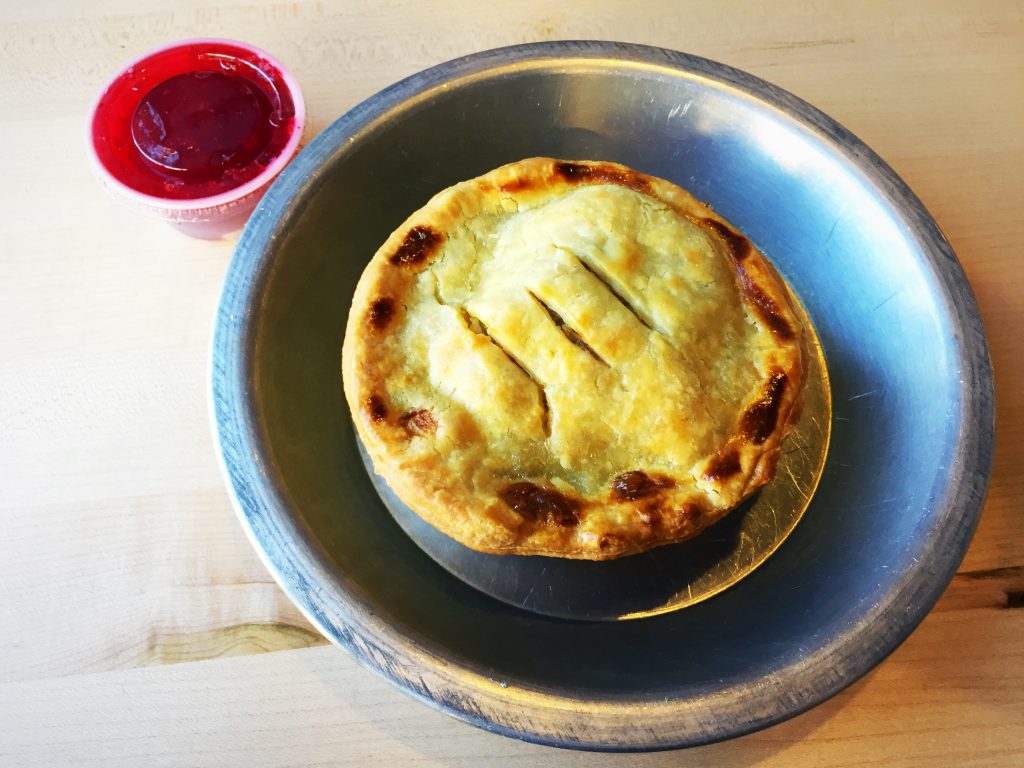 The turkey pot pie was so comforting that it felt like a warm labradoodle sleeping next to you on a couch. Thanksgiving came early this year and in the best form: Pie.
That crust, though. So buttery, flaky, and the perfect thickness. I'd love to eat my way out of a sleeping bag made of that crust.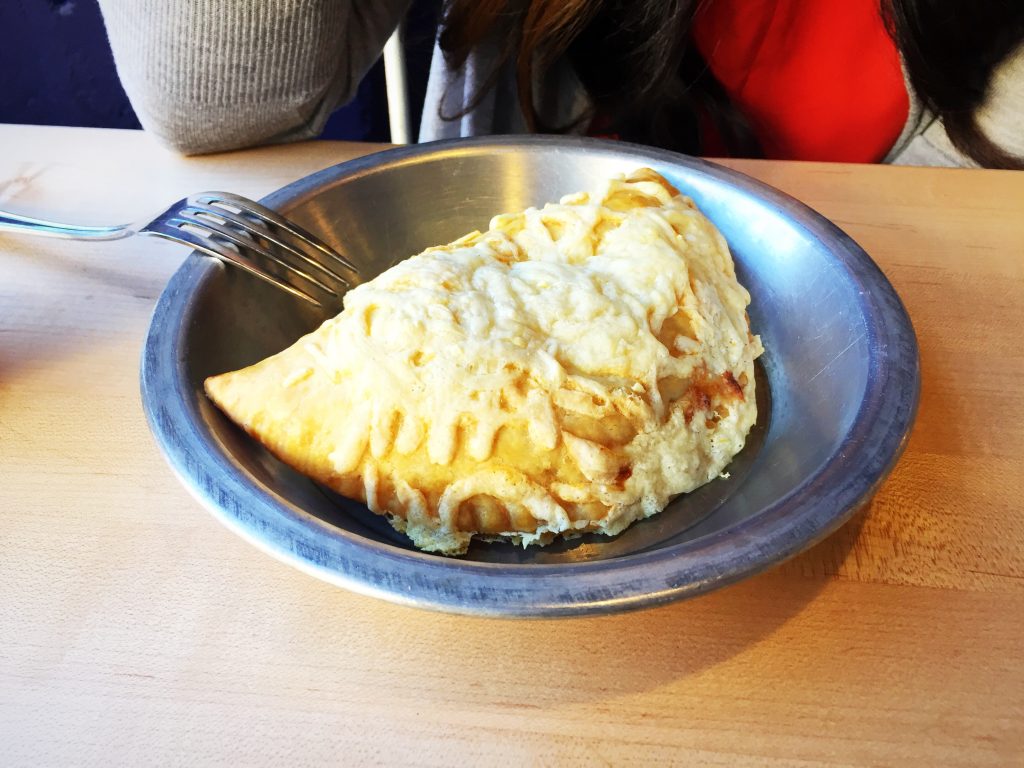 Tina's breakfast veggie hand pie was also so delicious you'll wish humans had bigger hands (to inflate the average size of hands, which would then in-turn increase the size of hand pies).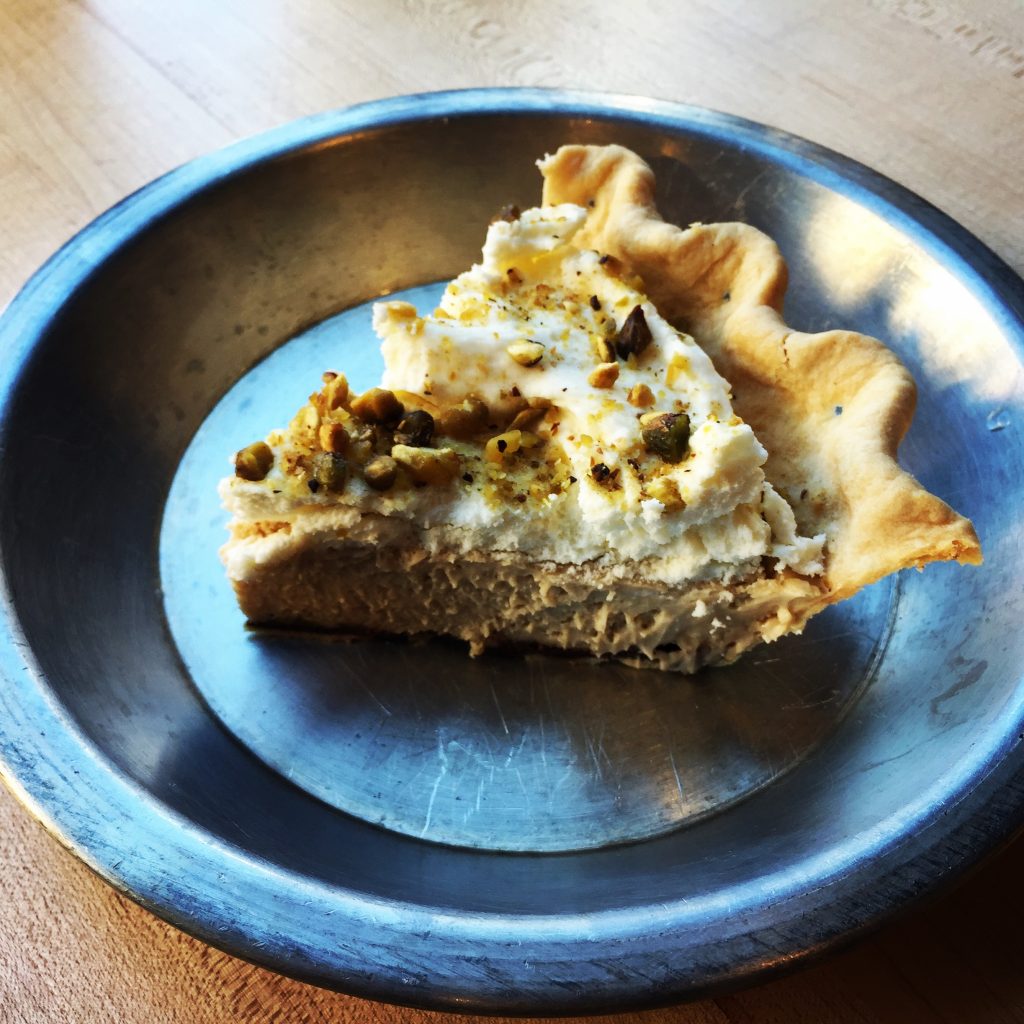 I should've channeled the dark side and ordered a slice of EVERYTHING, but I found some restraint in my back pocket and we shared a slice of Earl Grey Tea Pie. A unique pie for sure, with a subtle flavor of earl grey tea, crunchy pistachios, creamy filling and…oh…that….CRUST.
Much like Guisados, it took us so long to visit The Pie Hole that they now four locations around Los Angeles, one in Orange County, and one in freaking Tokyo! So, if you're in DTLA, Pasadena, Hollywood, or Glendale grab a slice and open your pie hole.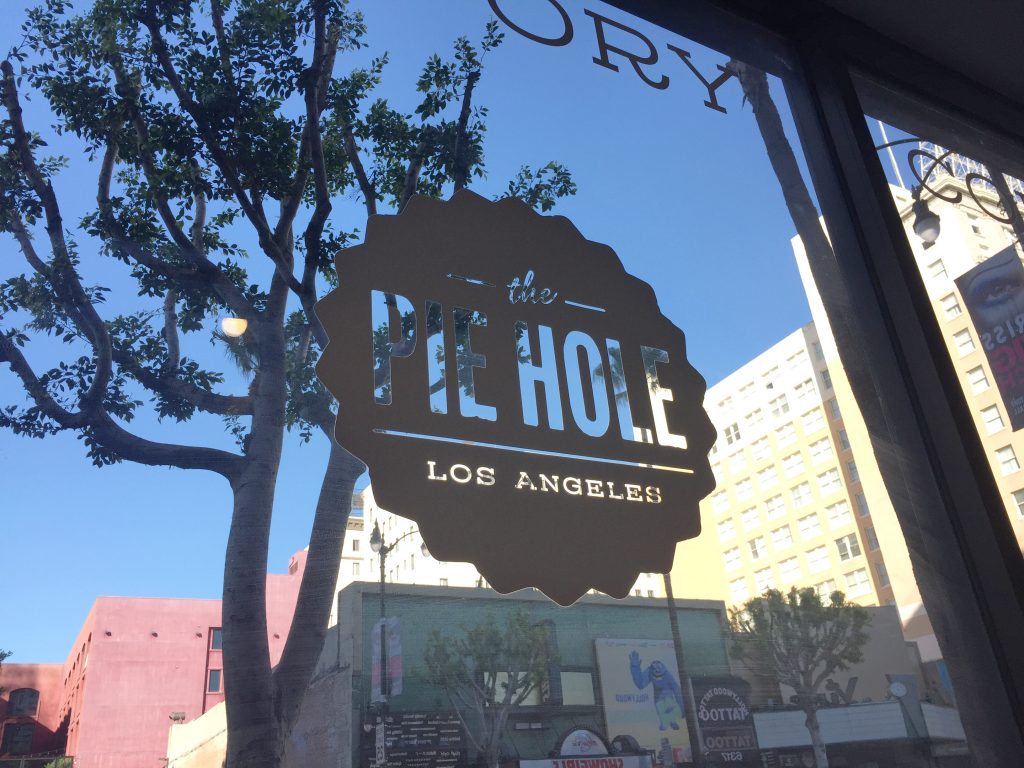 Moral of the Story:  When a friend demands that you eat at specific places in the city in which they live, listen to him or her. Think of all the tacos and pie slices we could have eaten if we had heeded Crystal's advice? Roughly forty tacos and ten slices of pie (based on ten tacos and two pie slices per trip).
***
Disclaimer: As noted above we were provided a vehicle courtesy of DriveShop and Mazda. Other than being allowed to test drive this vehicle, we were not provided any monetary compensation for this post. All opinions remain our own.