This post is made possible through a partnership with the awesome folks at DriveShop and Mitsubishi, who provided us with a vehicle to test drive for a week. You can follow the conversation on social media with the hashtag #DriveMitsubishi.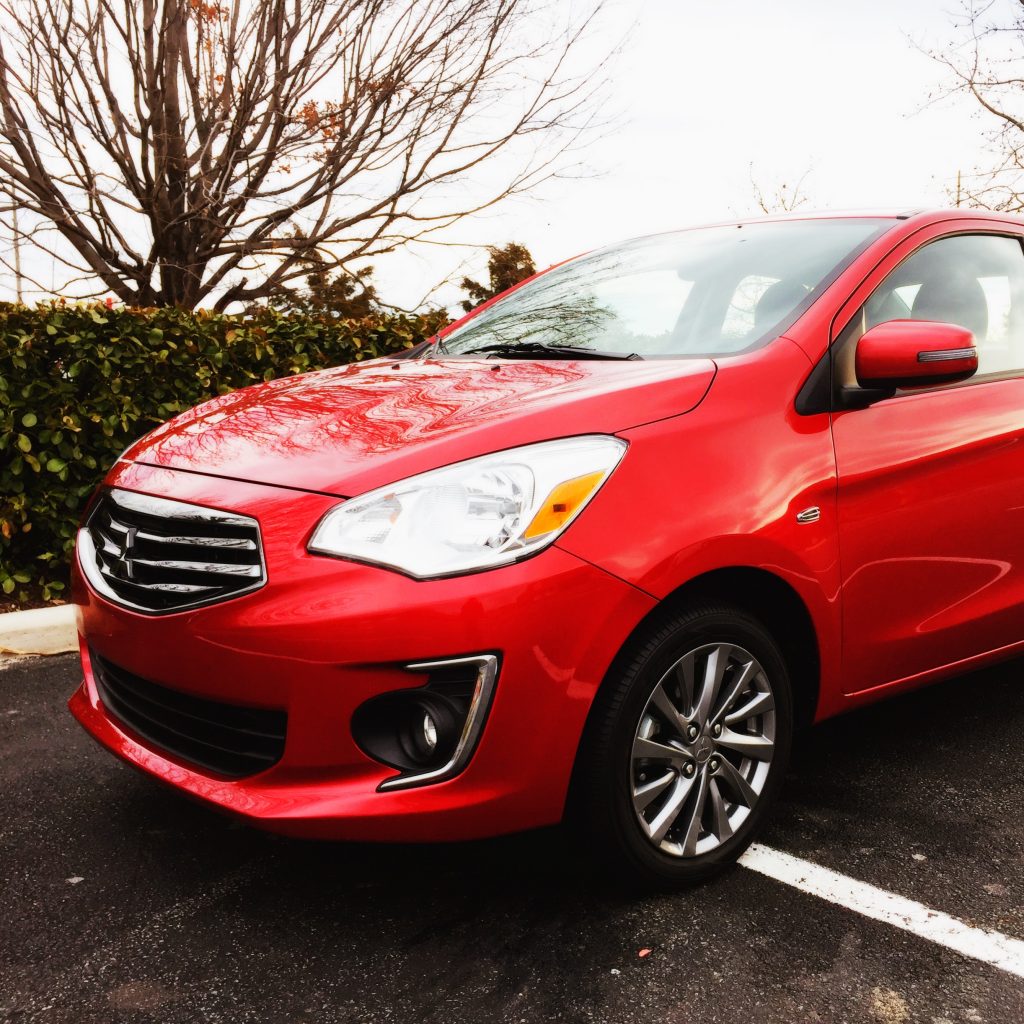 Specs
MSRP (as tested):  $17,830
MPG Estimate: 35 city – 42 highway
Engine:  1.2L MIVEC DOHC 12-valve 3-cylinder
Power:  78 hp @ 6,000 rpm  | 74 lb-ft @ 4,000 rpm
Transmission:   Continuous Variable Transmission
Color:  Infrared (exterior) / Black (interior)
For more info, click here to view the 2017 Mitsubishi Mirage G4 brochure.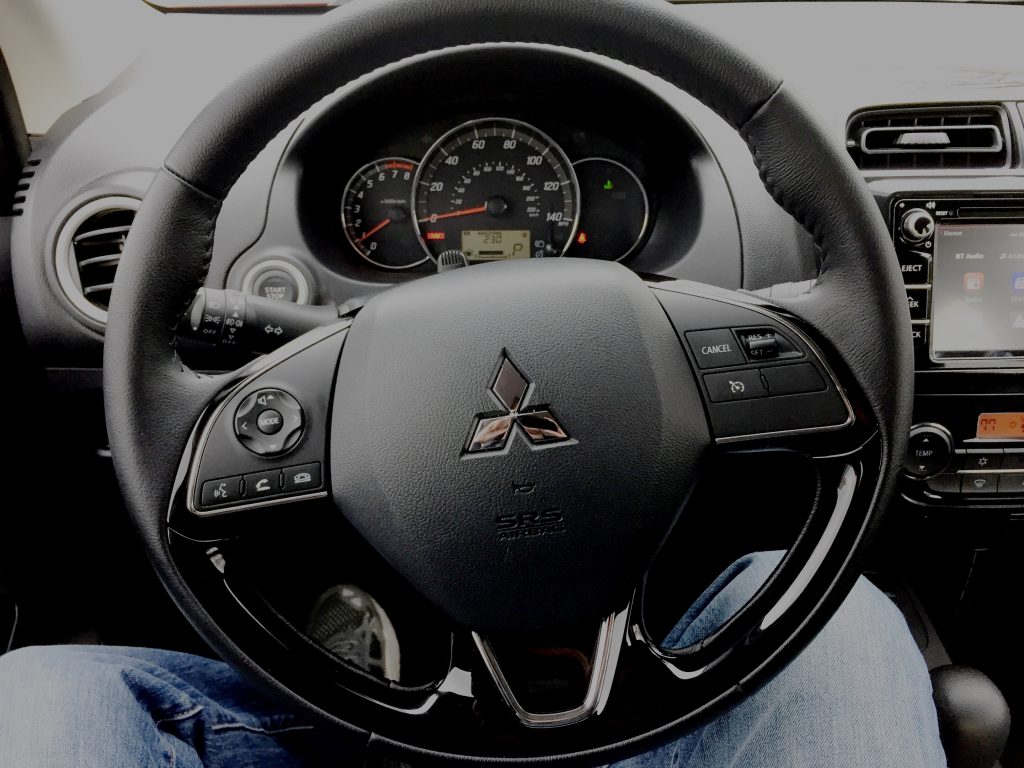 As much as I enjoy test driving SUVs, it's always fun to have a smaller car to zip around town in. They're more fuel efficient, easy to park, and if you get stuck underneath it, you can probably find a few strong folks to lift it off of you.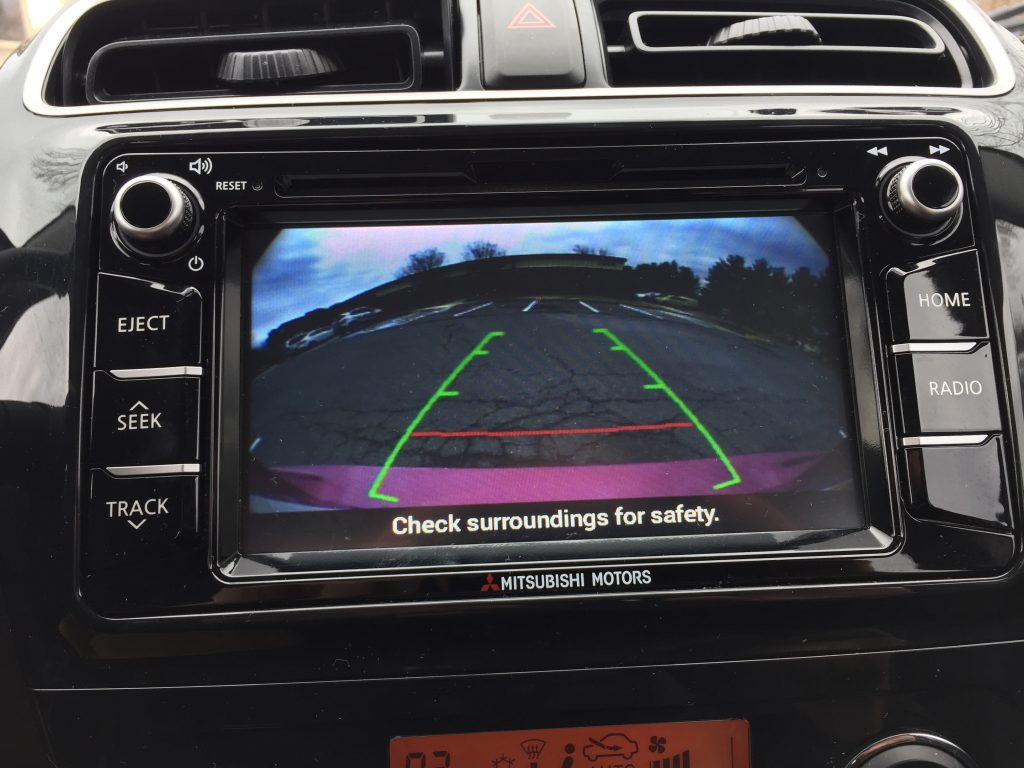 Enter, the Mitsubishi Mirage. It's kind of an adorable car. You're tempted to both pinch its cheek and also try and lift it off the ground.  Despite the cheek-pinching, the Mirage was kind enough to answer a few of our questions:
Get in my Mouf (GIMM):  You are not a figment of my imagination, correct?
Mirage:  A Mirage joke. Very Clever. Yes, I am a real.
GIMM:  What's with the name, then?
Mirage:  I like to think of myself as a thirst quenching pool of water in a dessert of cars.
GIMM:  Dessert or desert?
Mirage:  Dessert.
GIMM:  Dessert?
Mirage:  Yes, the world as a sweet place, filled with candy, ice cream, and pastries.
GIMM:  Like the game, Candyland.
Mirage:  Never heard of it. Look, in this world we live in, I find it's best to be an optimist. Some might say that my trunk is half full, but I would argue that it's half-empty.
GIMM:  I think you have that backwards…
Mirage:  No, if it's half empty, that's a good thing.  It means, there's room for more suitcases, more beach towels, more picnic foods.
GIMM:  You seem to subscribe to the ol' adage of "big things come in small packages" philosophy.
Mirage:  Quite the contrary, that adage is cliché, dated, and it really is offensive to small packages. I'm a small car and I embrace that. For example, I bet you could parallel park two of me in one space.
I've seen the way you park; you need all the help you can get.
GIMM:  Fair enough.
Mirage:  But should it be fair enough? Life is naturally not fair. If it were fair for everybody, then would that not actually be unfair to those who would otherwise have an advantage?
GIMM:  You're quite the philosopher.
Mirage:  Am I, or is it just a figment of your imagination?
GIMM:  …anyway, your gas milage is very efficient.
Mirage:  Miles and gallons are simply man-made constructs in which we subjectively measure what is efficient. I believe efficiency is a measure of pleasure, divided by time.
GIMM: And now we're doing math…
Mirage:  But either way, by your human definition and my more accurate definition… I am indeed efficient.
GIMM: Last question–or rather, I'll just make a statement and you can turn it into something deeper and more philosophical. Your warranty coverage is one of the best in the industry: 10-year/100,000-mile Powertrain Limited Warranty, a 5-year/60,000-mile fully transferable New Vehicle Limited Warranty, a 7-year/100,000-mile Anti-Corrosion/Perforation Limited Warranty and 5-year/ Unlimited Miles Roadside Assistance.
Mirage: Yes, I'm pretty well covered.
GIMM:  That's it?!
Mirage. Yes. Sometimes saying nothing is more powerful than saying something.
GIMM: There it is.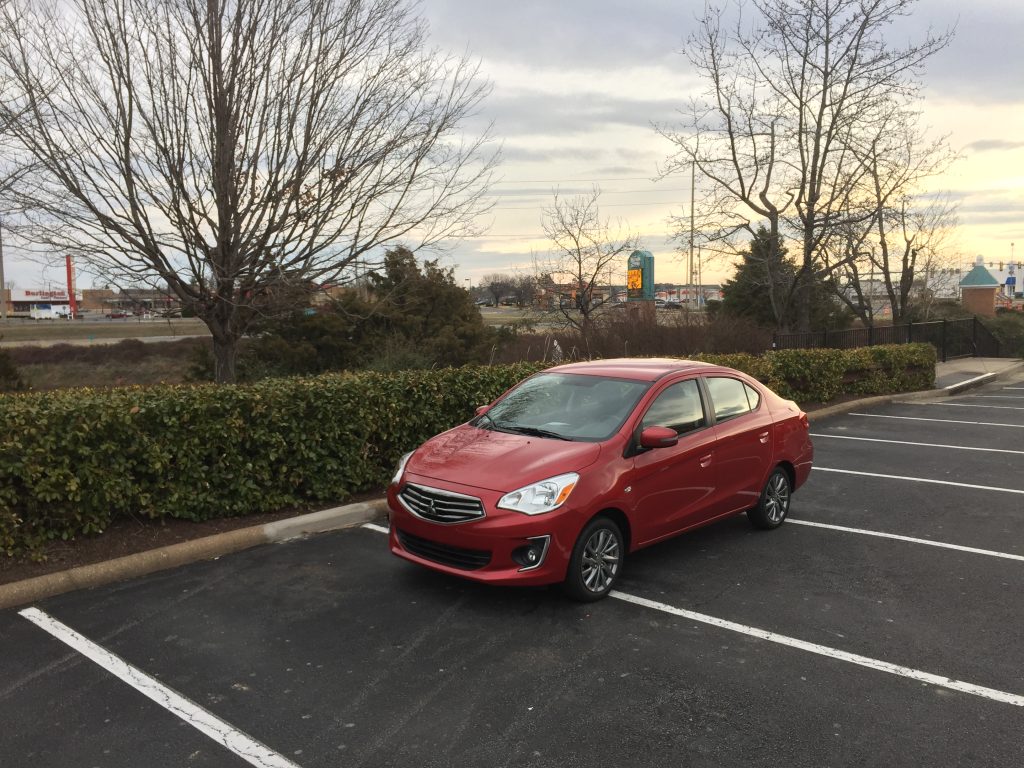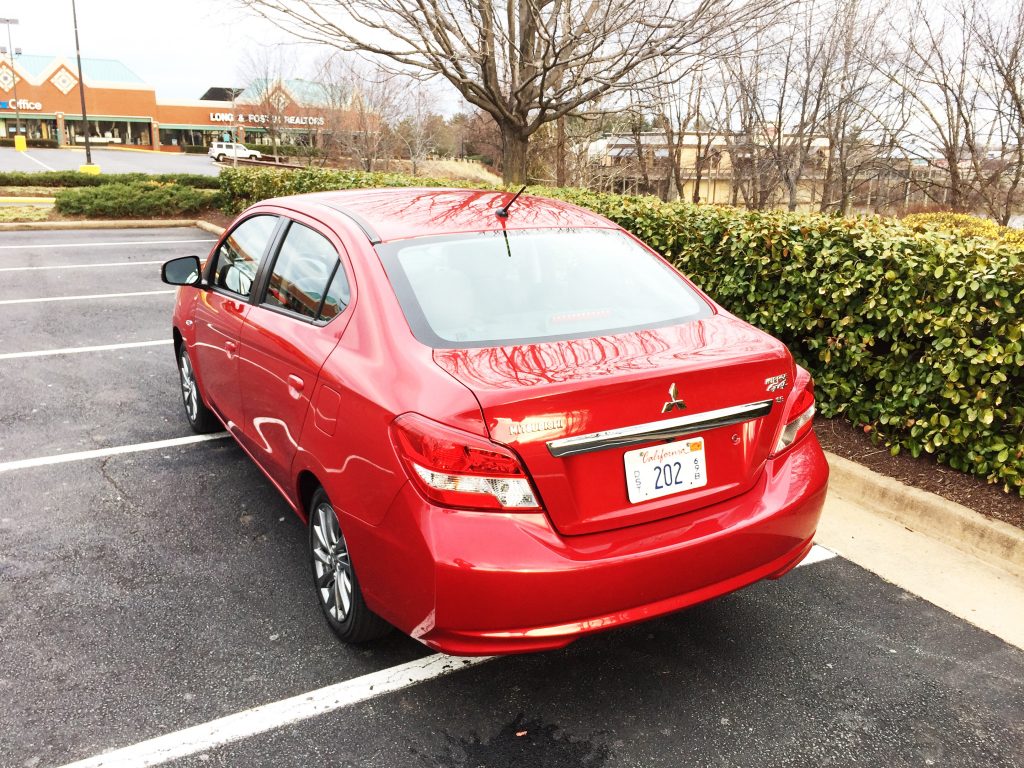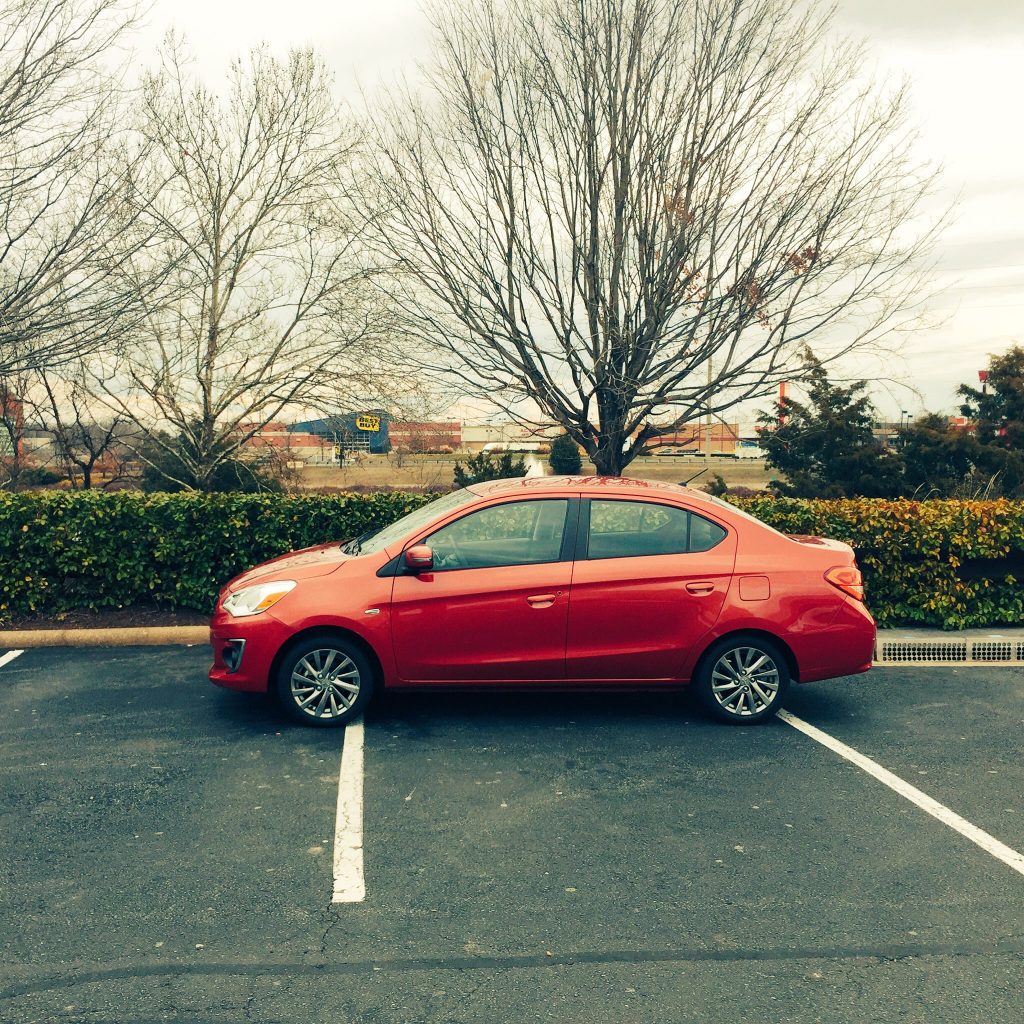 ***
Disclaimer: As noted above we were provided this vehicle courtesy of DriveShop and Mitsubishi. Other than being allowed to test drive this vehicle, we were not provided any monetary compensation for this post. All opinions and fake interviews with inanimate objects remain our own.