Failure as a foodblogger can take many forms. I have come to terms with one of the most egregious failures:
During our first-ever visit to Nashville, I did NOT eat any hot chicken.
Wait–Before you click away, delete your cookies, and forget you've ever heard of this blog–I think you'll still find a few reasons to stick around.
I won't try and justify the lack of fiery fried chicken with an excuse. Instead, I think the trip was evidence of the fact that Nashville is more than just hot chicken. Way more.
In fact, we're not even fans of country music. So, removing the country music and hot chicken from the equation, would Nashville still equate into a good time?
Like many other cities, Nashville's charm goes well beyond crispy, spice-soaked poultry. We left with an appreciation for the city's bagels, popsicles, craft coffee, Pig Macs, 100-layer donuts, and more.
W H E R E   T O   S T A Y
First, choosing an area to stay in is vital. If you hate where you have to call home, you'll hate the whole trip! With the guidance of a friend and Nashville local, we were encouraged to stay in the thriving 12 South neighborhood.
12 South is one of the most popular areas of Nashville with tons of restaurants, bars, and shops running along Twelfth Avenue. AND it's only about 10-15 minutes from downtown. [Sidebar: There isn't a place that seemed to take more than 20 minutes to travel to from 12 South. It was a nice change-up from the normal DC area traffic.]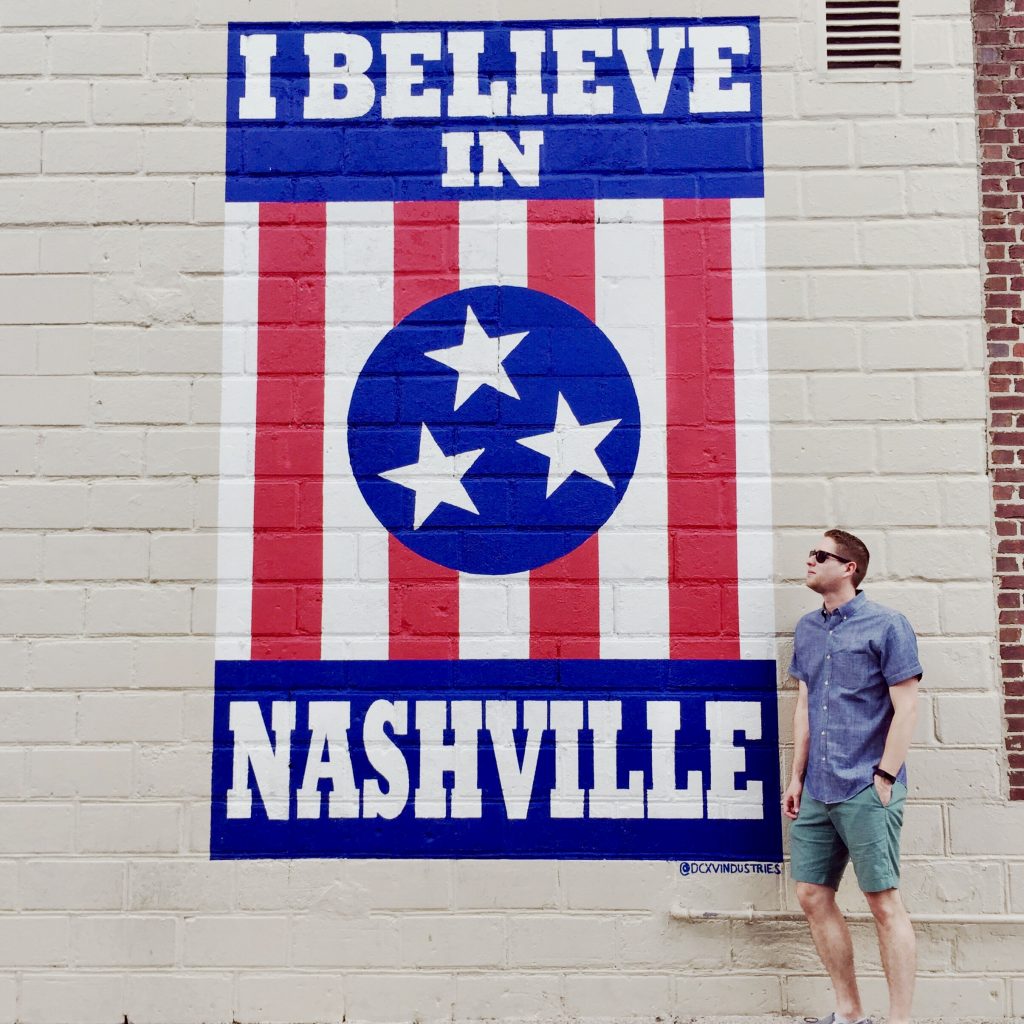 The other benefit of 12 south is that the area is filled with spiffy renovated Airbnb homes and guest houses. We loved staying at this one: Heart of 12 South: 1 Bedroom Cottage.
It was short walk away from pretty much every type of food you could want, but far enough away that we didn't notice anyone stumbling home from any bars late at night. Warning: One of the dangers of staying in 12 South is the proximity to food. You can figuratively reach out of your Airbnb window and grab something to eat.
W H A T   T O   E A T
100-Layer Donuts
Exhibit A: Five Daughters Bakery and their 100-layer donuts. They specialize in cronuts and damn they are indeed special. So special that we visited the bakery three times during out trip.
Hot Chicken: 0
100-Layer Donut: 3
The highlight was a weekend special Peaches & Cream donut that combined sweet and juicy fresh peaches, with a decadent pastry cream sandwiched between buttery croissant-like layers. I nominate thee for Donut of the Year Award.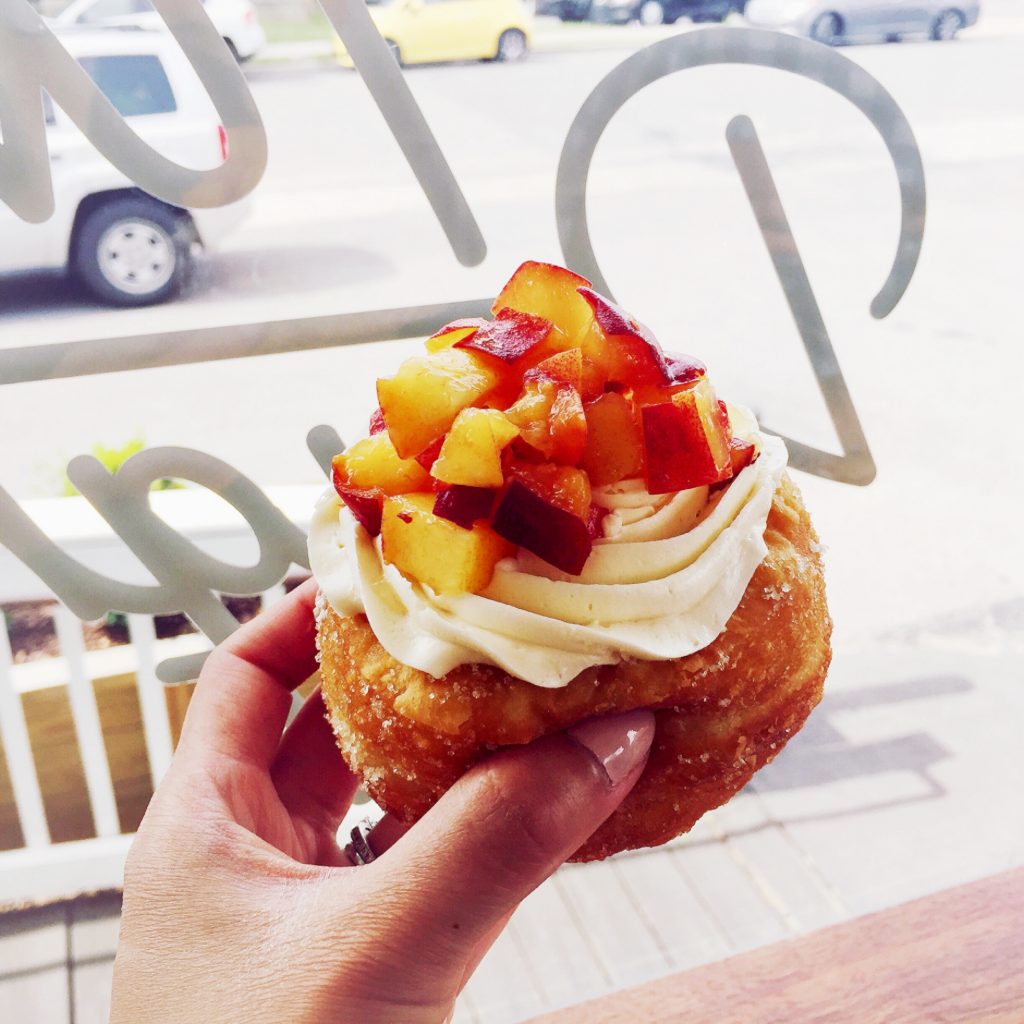 Oh, and much love to their other award-worthy pastry, their Orange Quinamin Roll makes the whole Cinnabon franchise look like a fool.
Bagels
Proper Bagel joins Five Daughters in the "Circular Food Items" hall of fame. Also within walking distance from our 12 South crib, this bagel joint could easily make you think you accidentally got teleported into New York City.
Recommendation:  Ricotta & Egg bagel, which includes a farm egg with fresh ricotta, rosemary, and chives.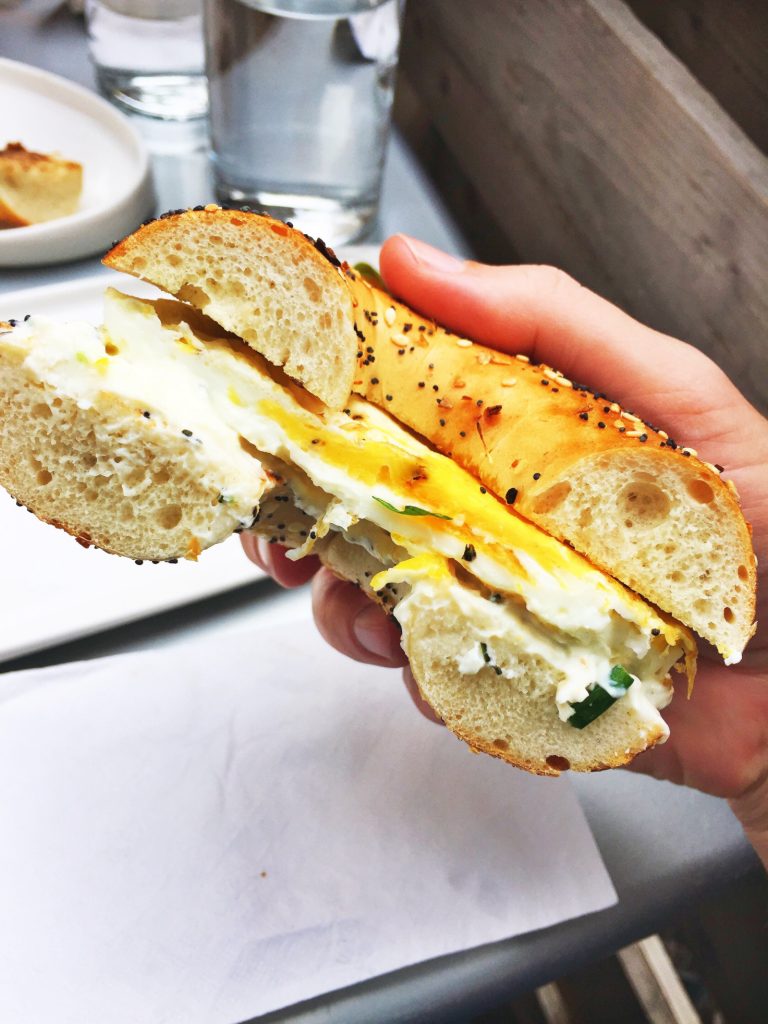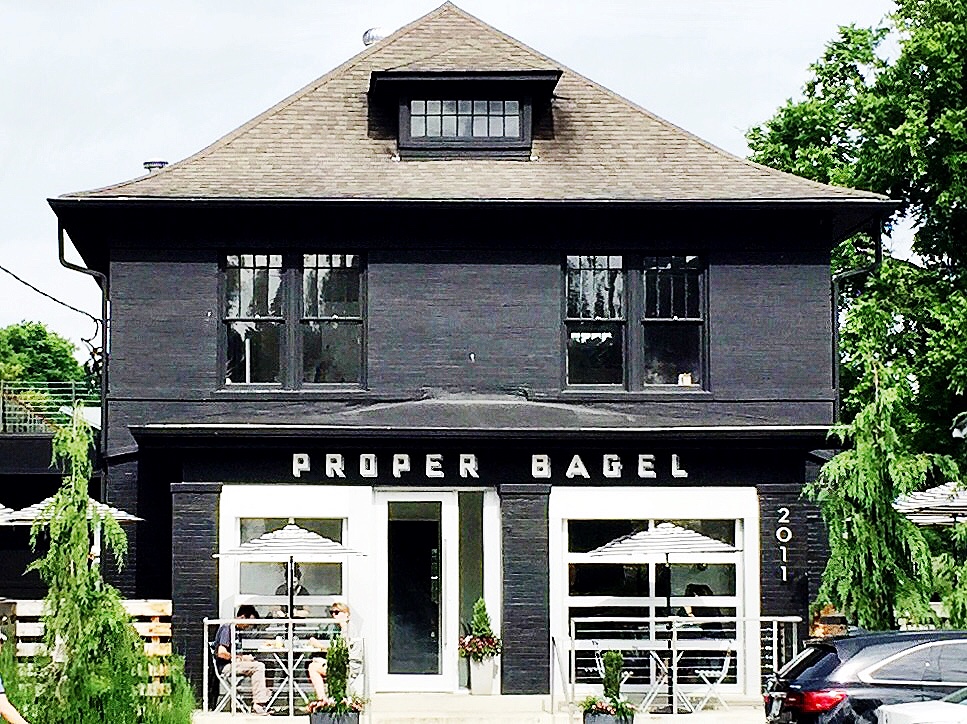 Grits
We attended a wedding shindig at The Old School, which is aptly named since this restaurant/event venue, used to be an old school. An easy 20-minute drive outside of the city,  the space was charming, the family-style food encouraged new friendships, and those grits.
OH THOSE GRITS.
Did we get a picture? No?
Trust us, they were good.
Deliciously Pretentious Coffee
You want a coffee drink made like a fine crafted cocktail? Barista Parlor is your place. I wasn't sure how the Strawberry Fields espresso concoction would work, but it did. It worked so well. And it worked so hard. It worked a full 9-5 job, then worked overtime. It's probably still working right now.
Strawberries and coffee ain't your thing? Cool, try another seasonal flavor, 'cause I'm sure they're all equally good. We also tried the Vietnamese Iced Coffee, which sounds traditional, but had a healthy dose of Nashville hip (if that's even a thing). It wasn't too sweet, as some Vietnamese coffees can be; it also had a nice spice and came with a cool flower.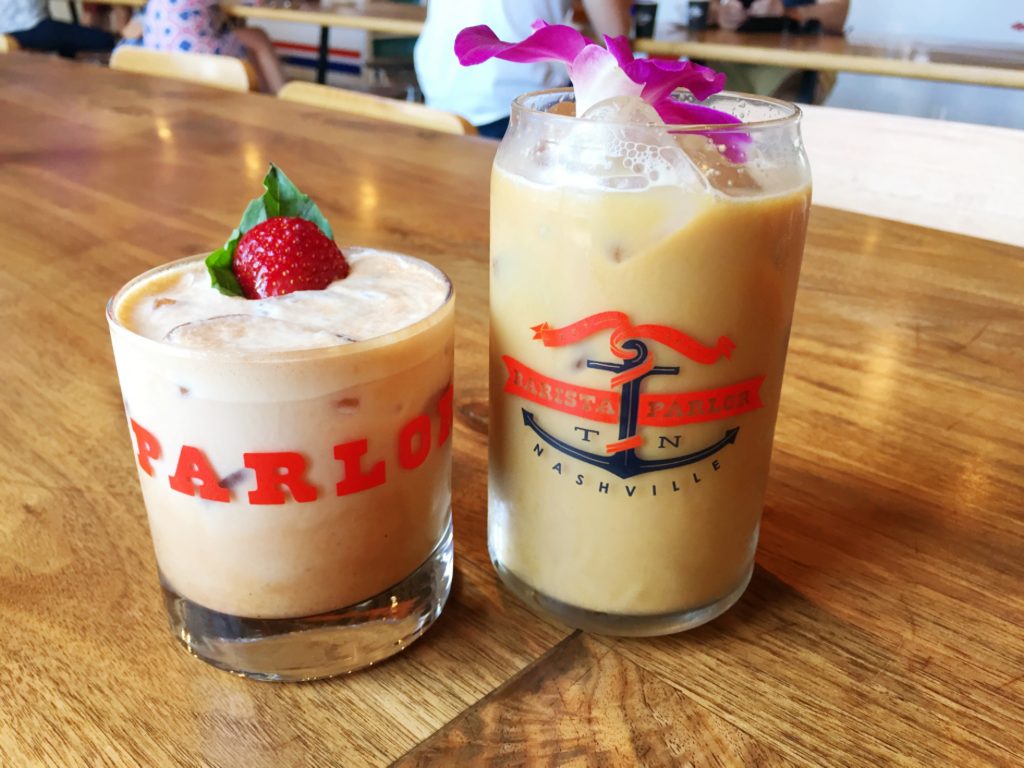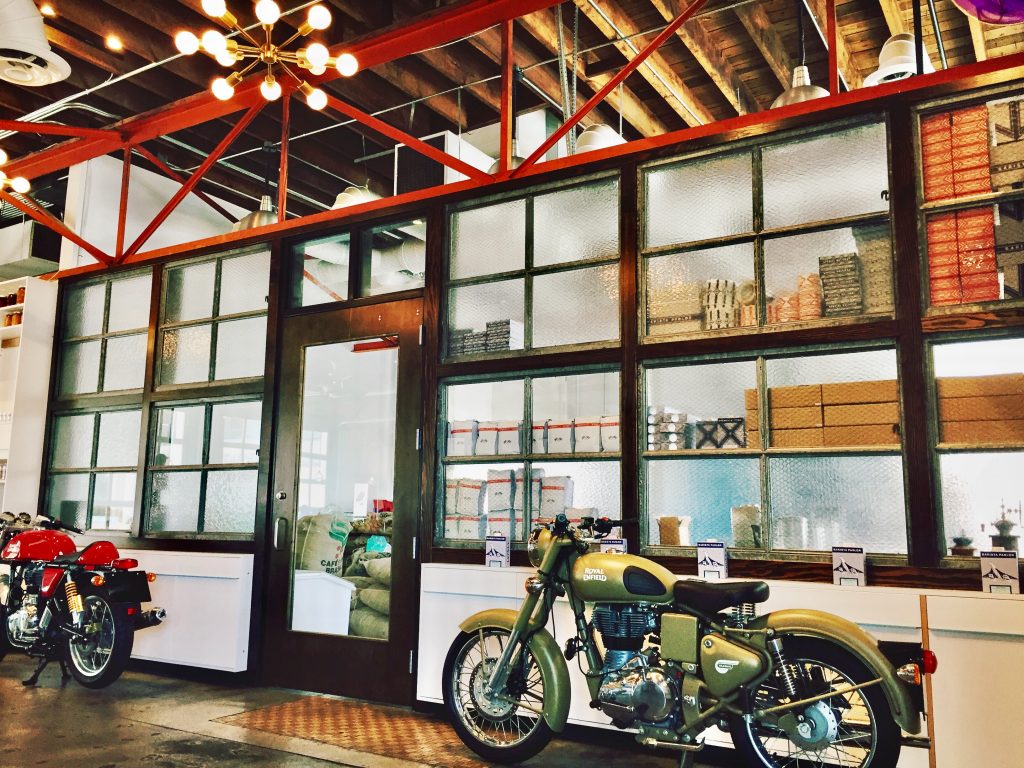 There is some talk of this place being pretentious, but I personally like a little pretense with my coffee shop. It takes a lot of energy for someone to care enough to make a killer coffee. With the drinks we had, they've earned every ounce of pretentiousness.
Oh and they don't have decaf, so don't ask for it, noob.
W H A T   T O   S E E
Parthenon
I only have three letters to say about the Parthenon in Nashville. WTF? We can't recommend going there, but we also can't not recommend checking it out, because it's just so…weird.
Seriously, this is not a joke. There is literally a full-scale replica of the Parthenon in Nashville. They will give you some reason as to why, but it still doesn't make sense. If you want to get the full WTF experience, don't just walk around the outside, the inside is where it's at.
Hatch Show Print
Moving on to a place that we can absolutely recommend: Hatch Show Print. This place is cool. Old school cool (not to be confused with the cool The Old School we just talked about). The tour of the shop will make you appreciate the history of the print shop and its story of how it came to be. It's hard not to appreciate a trade in which the process has remained the same for nearly a century. Plus you'll leave with some print-making experience and a freshly inked souvenir.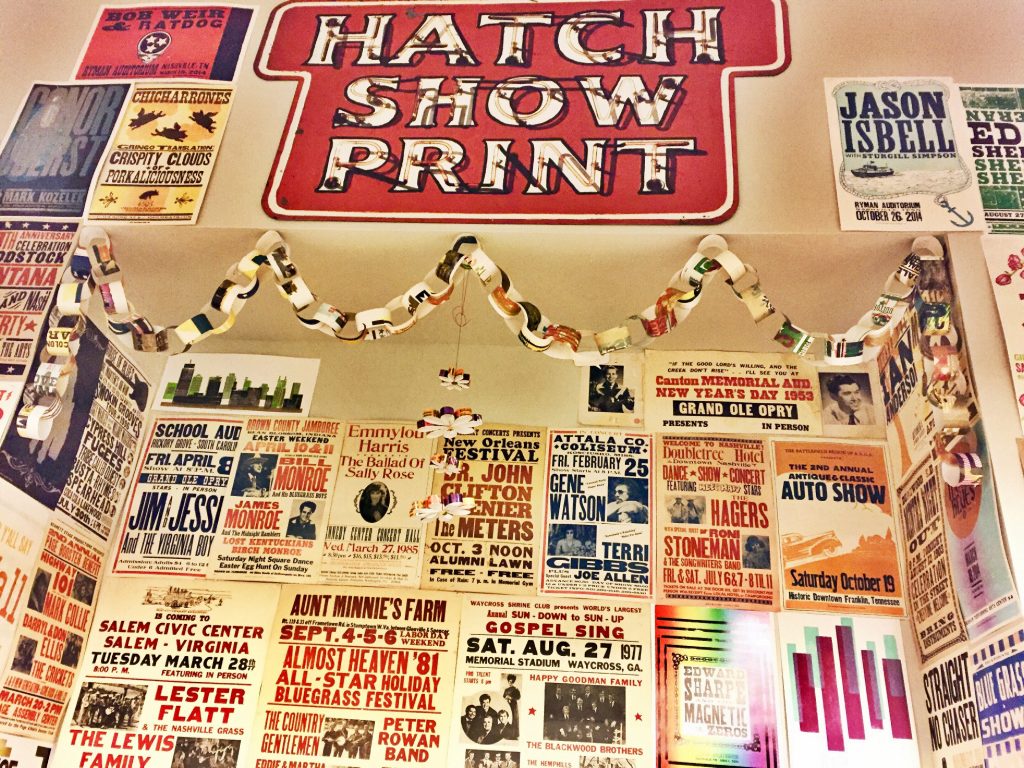 Bachelorette Parties
Fun fact:  Nashville is apparently the #1 place to have a bachelorette party in the universe. Not sure if that's factually accurate, but anecdotally, it feels right. Our first hours in "Nash Vegas" we saw about six separate groups of matching t-shirt wearing groups of ladies out to celebrate the loss of singlehood. After talking to some locals, it was confirmed that it's like that ALL THE TIME. Every day, all day, any time of year.
Cool. (In my best John Oliver.)
W e   s h a l l   r e t u r n   s o o n . . . 
Nashville wasn't necessarily on our radar as a rad city with a killer food game, but it is now. The radar is beeping loudly and a second trip will be forthcoming soon. Obviously, I have unfinished Hot Chicken business, but we also can't wait to go back and relive everything above (and that doesn't even include everything we ate (like Cochon Butcher, Frothy Monkey, Las Paletas, and Jeni's Splendid Ice Cream).