This post is made possible through a partnership with the awesome folks at Mazda, who provided us with a vehicle to test drive for a week. You can follow the conversation on social media with the hashtag #DriveMazda.
Before we get into the 2018 Mazda3 Grand Touring, I wanted to start with a couple photos (courtesy of my younger brother, Tyler) of a different car: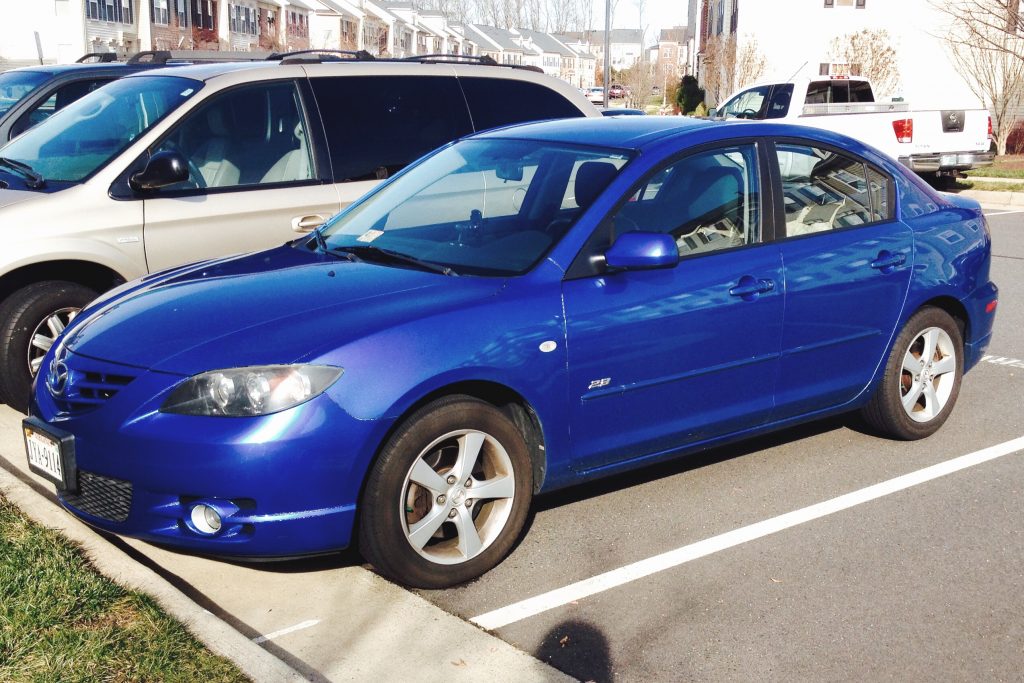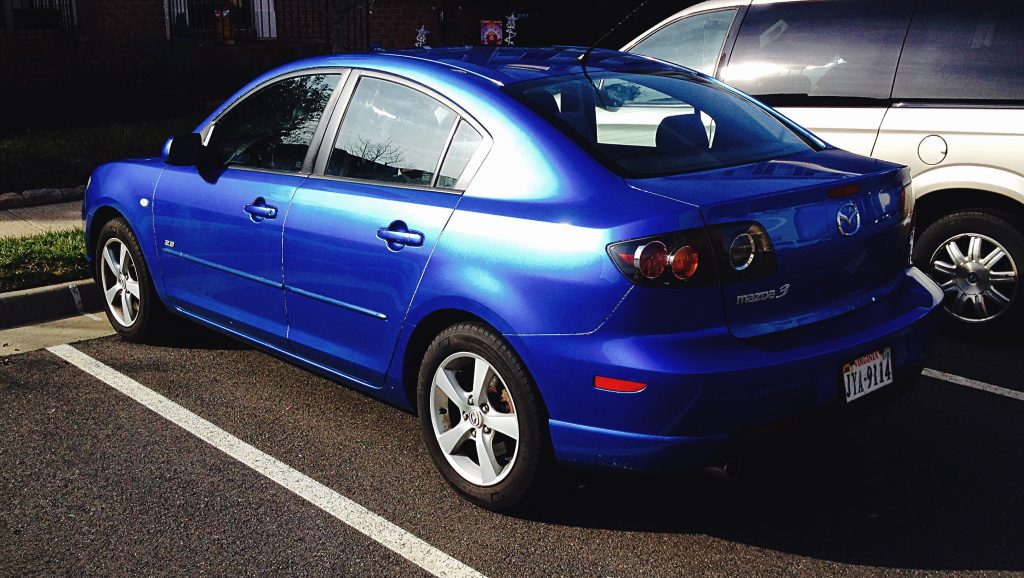 That blue beauty right there was my first new car purchase. A 2006 Mazda3 S in Winning Blue Metallic. No co-signers. No help with the down payment. And since it was new, no previous owners!
It's ridiculous to think now, but buying that car felt like a serious rite of passage into adulthood. A decade later I'm still not not sure if I'm actually an adult, but at that moment I sure did.
Not only was it my first new car purchase, but it was also my first introduction to Mazda and the "zoom zoom" philosophy.
What's changed since 2006? A lot, but the core heart of Mazda has remained the same. Driving the 2018 Mazda3 was like reconnecting with an old friend. It felt familiar and comfortable, while also exciting to see what had changed over the last twelve years since we were first introduced.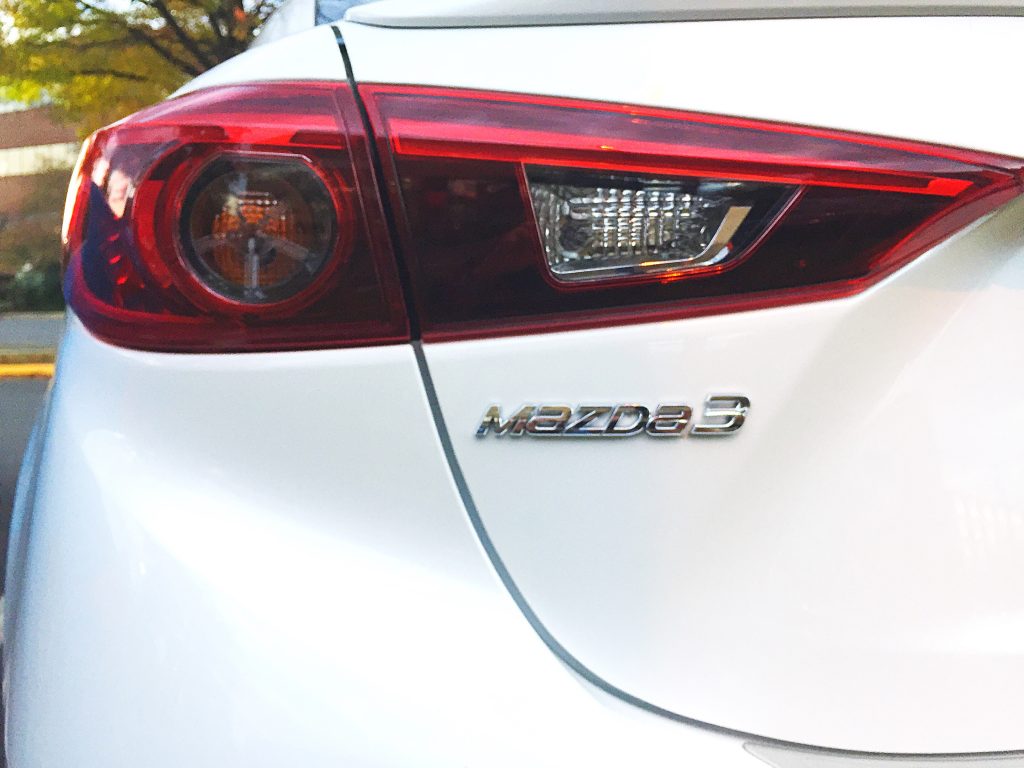 An Emotional Decision  
After having had a week to enjoy the 2018 Mazda3, I was reminded of just how much a car purchase is an emotional decision.
You can spend hours–days even–researching vehicles. Comparing options, reliability, and scouring reviews, but the only portion of the decision that really matters is how you feel when you sit in the driver's seat.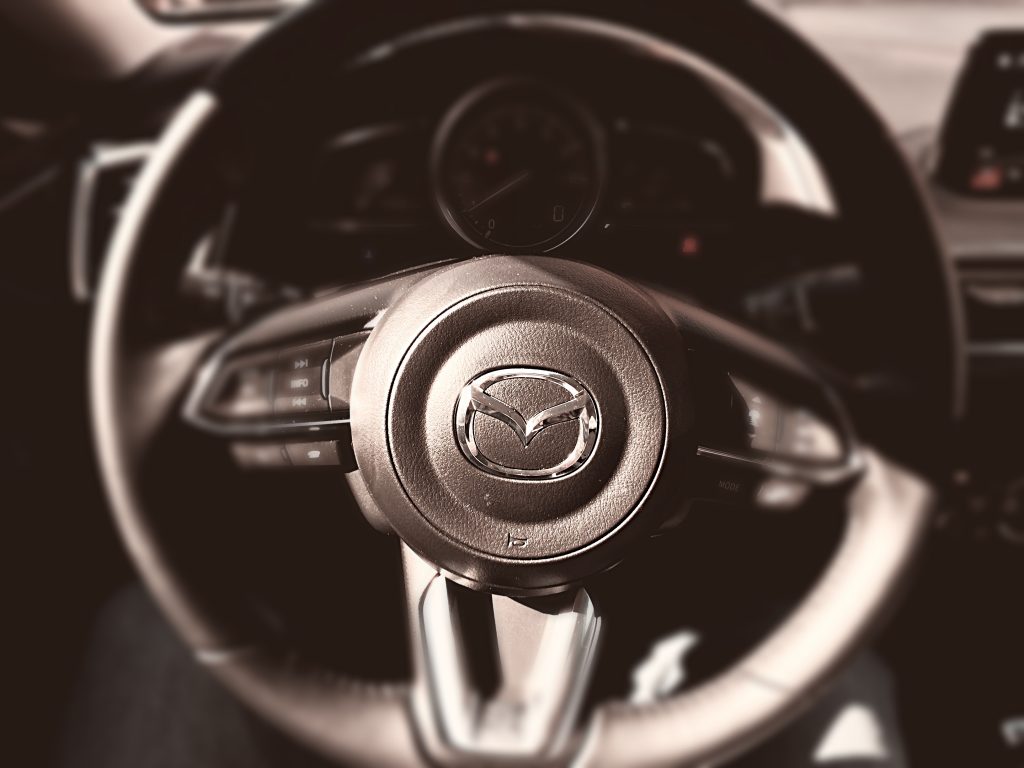 My old Mazda was a stick shift with killer handling, so even though the car only had 160 hp, it was a blast to drive. It felt great.
The 2018 Mazda–my sample equipped with an automatic transmission–was no different. It was peppy. It hugged corners. It made driving fun and helped tug at my emotions.
Yeah, I cried a little, so what?
That's not to say that there aren't plenty of logical reasons to enjoy the Mazda3, but the final choice is ultimately made with the heart.
Continuously Evolving
At the time, my Mazda was part of the first generation of Mazda3s, which were originally introduced in 2003. It was lauded for its performance, refinement, and aesthetics in an otherwise boring car class. For me, it was the perfect vehicle for what I needed. As a college student, I was looking for a reliable four-door car, that was also affordable and fun to drive. None of the other brands came close.
Over the last decade-plus, Mazda has continued to not only create solid vehicles that connect with the driver on an emotional level, but also introduce features and options that are a reflection of innovation in the car industry.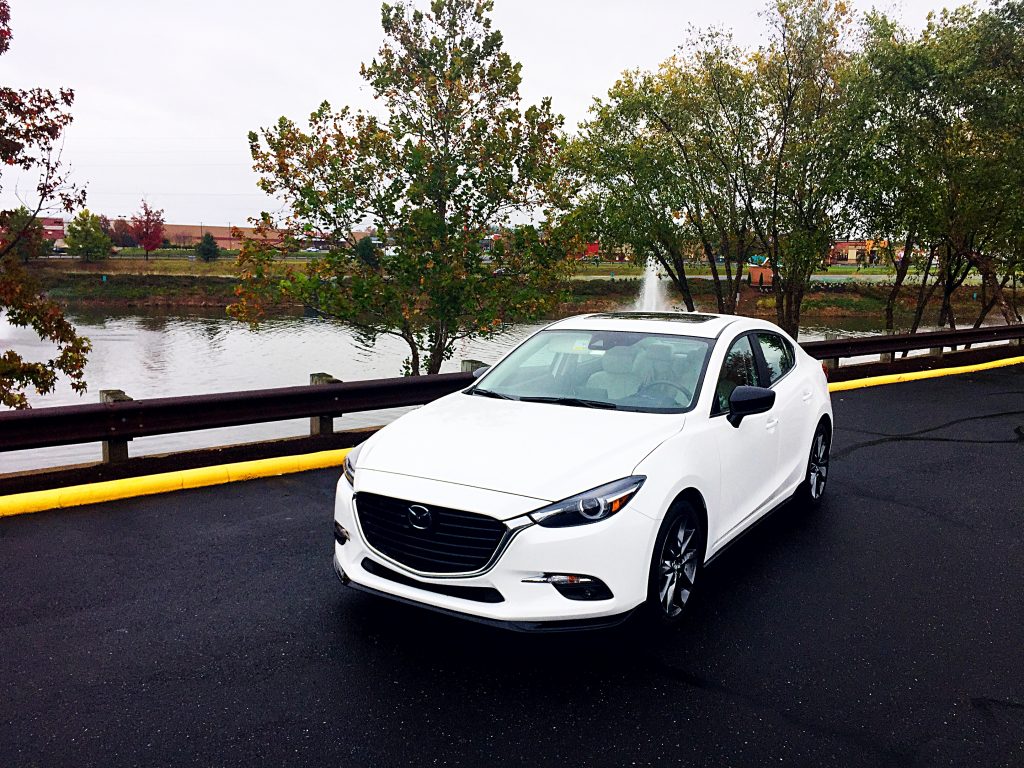 The first is efficiency in gas mileage. In real world driving, my Mazda averaged about  25 MPG with just 160 horsepower.  The 2018 Mazda–with about 28 more horsepower–averaged roughly 30 MPG during our week of test driving. More power, less gas? I'll take it!
Next, comes a technology system that is user-friendly, a screen that is easy to see, a a crystal-clear back-up camera.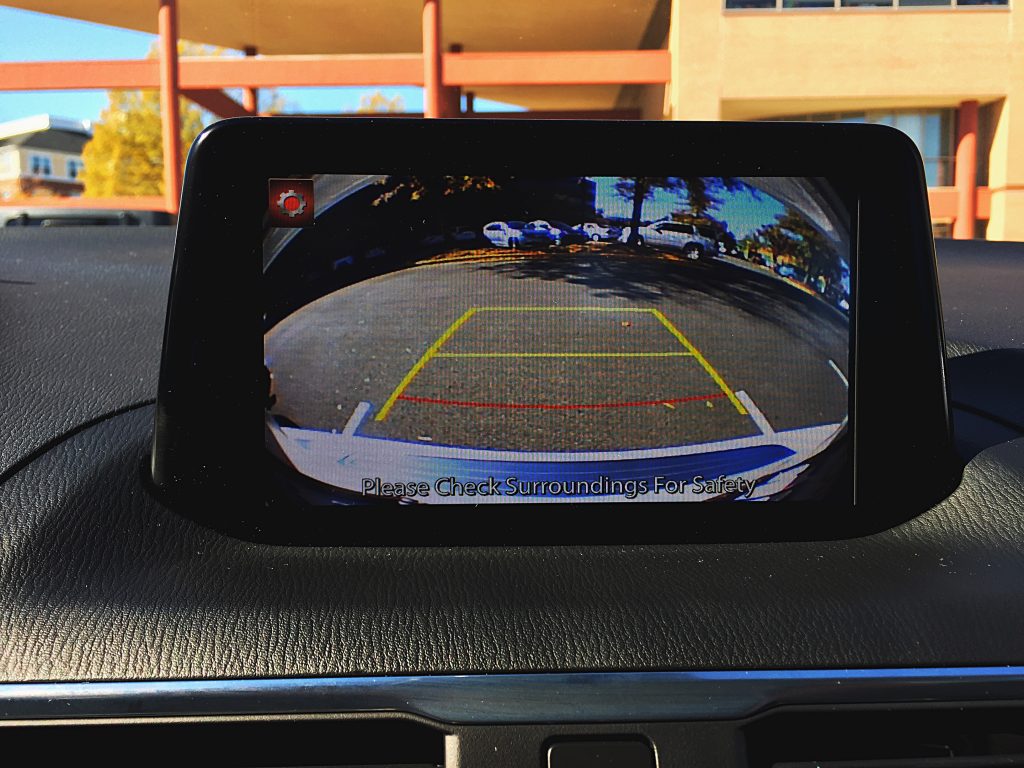 And you can't forget about safety! Radar cruise control, rear cross traffic alert, lane departure warning (and assistance), and blind spot monitoring are just a few features that can help satisfy the fact that the Mazda3 is a logical decision (you're welcome, brain).
Last, but first to my hands, we must also commend the presence of a heated steering wheel. Cold weather never felt so warm.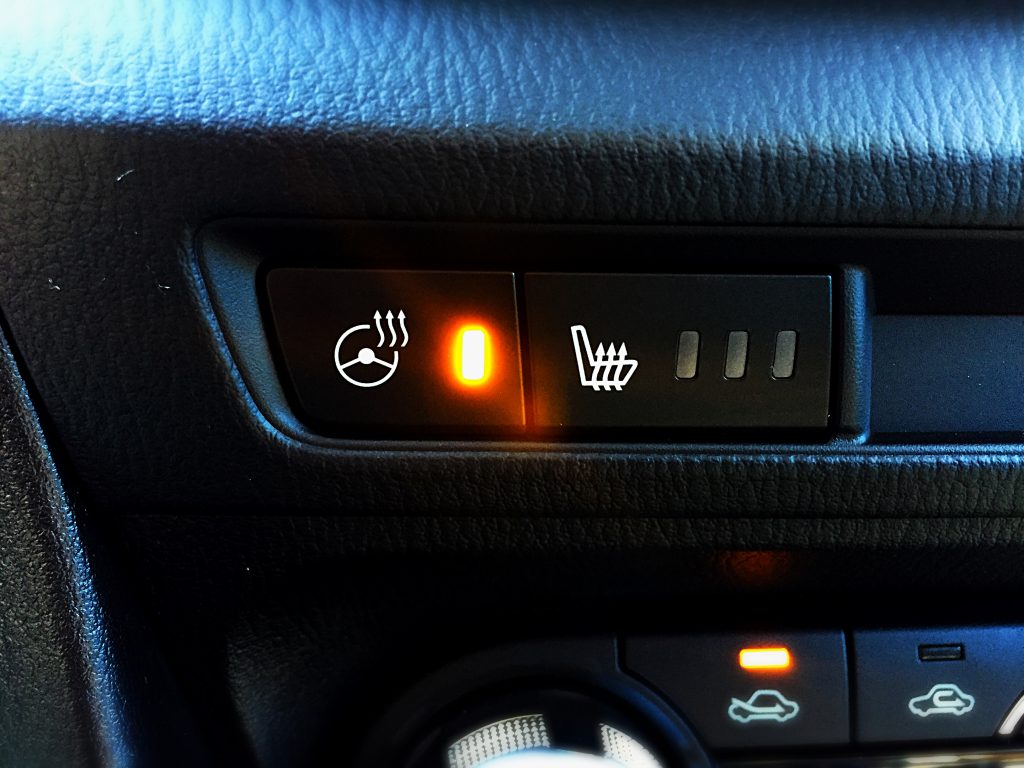 Gratuitous Labradoodle Section
It wouldn't be a car post without mentioning how much our pup, Cooper, loves hanging out in the back seat of a Mazda.
Yeah, he approves.
Something to Talk About
Even excluding this post, I've always been a vocal proponent of Mazda–and specifically the Mazda3. My brother and I share fond memories of my car since I sold it to him after I grew out of it. It's easy to share an appreciation for a vehicle that just feels right. Although he had to upgrade to a larger vehicle for his growing family, we still reminisce about changing gears and taking tight corners in the ol' Mazda.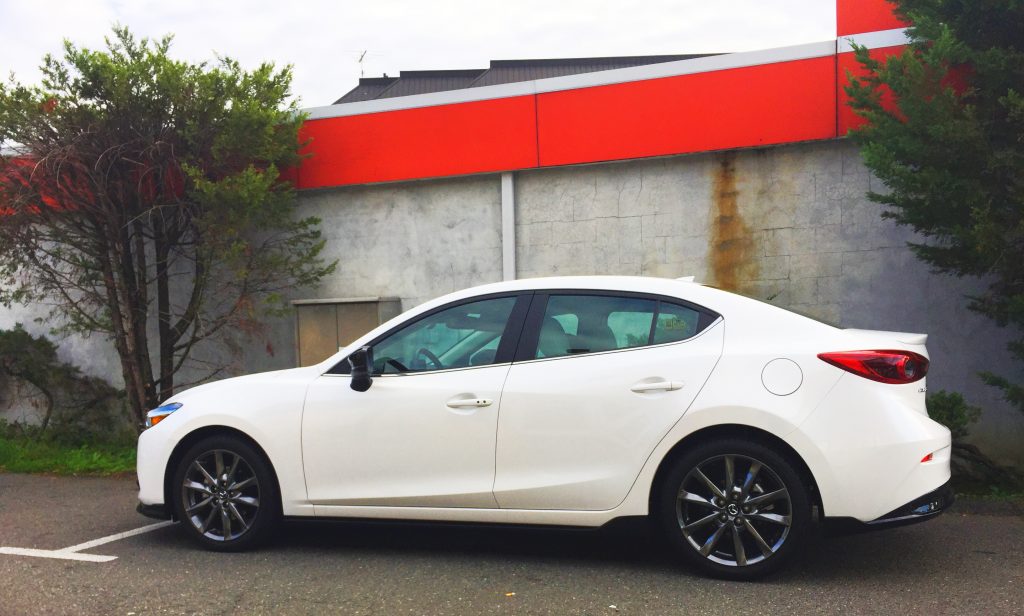 Aside from nostalgia, even the new Mazda3 is a great conversation icebreaker. Upon hearing that my buddy, Micah and his wife, Lizzy, recently purchased one, I instantly lit up. They gushed about how much they loved the car and I emphasized my fond memories for Mazda. The rest of the table probably thought we were weirdos, but who cares?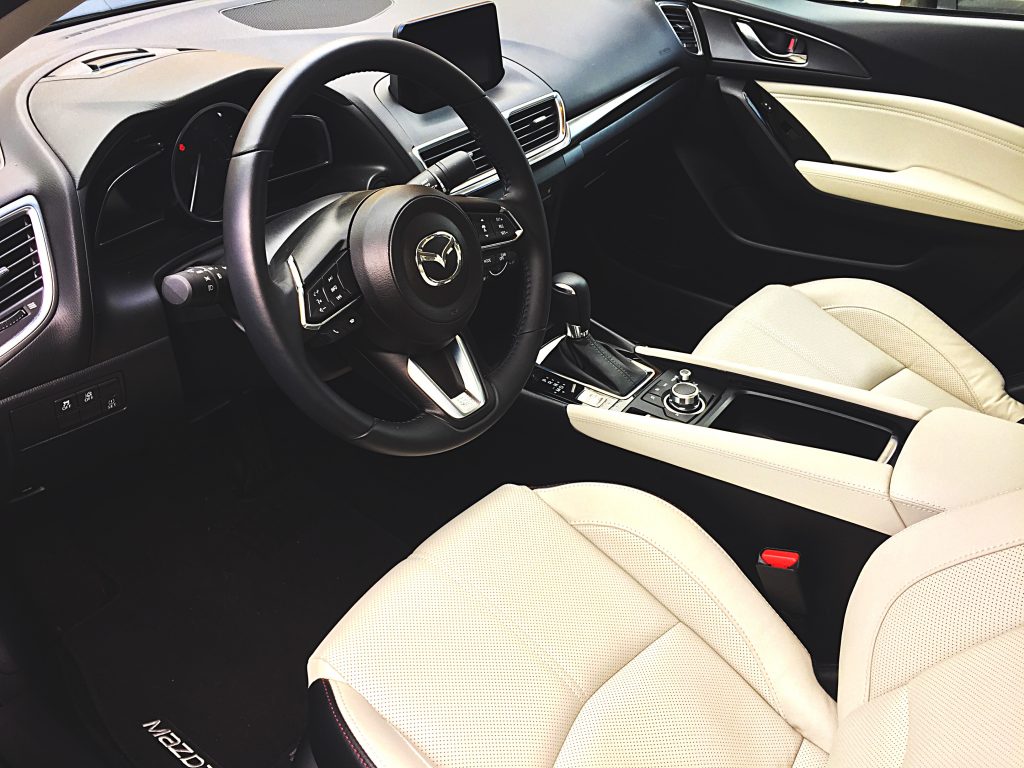 It's worth stopping to point out that this is a compact car. It's not a sports car or the latest electric car that will eventually transport you to mars.
It shouldn't be exciting.
But it is.
Because driving matters…
…hmm…where have I heard that before?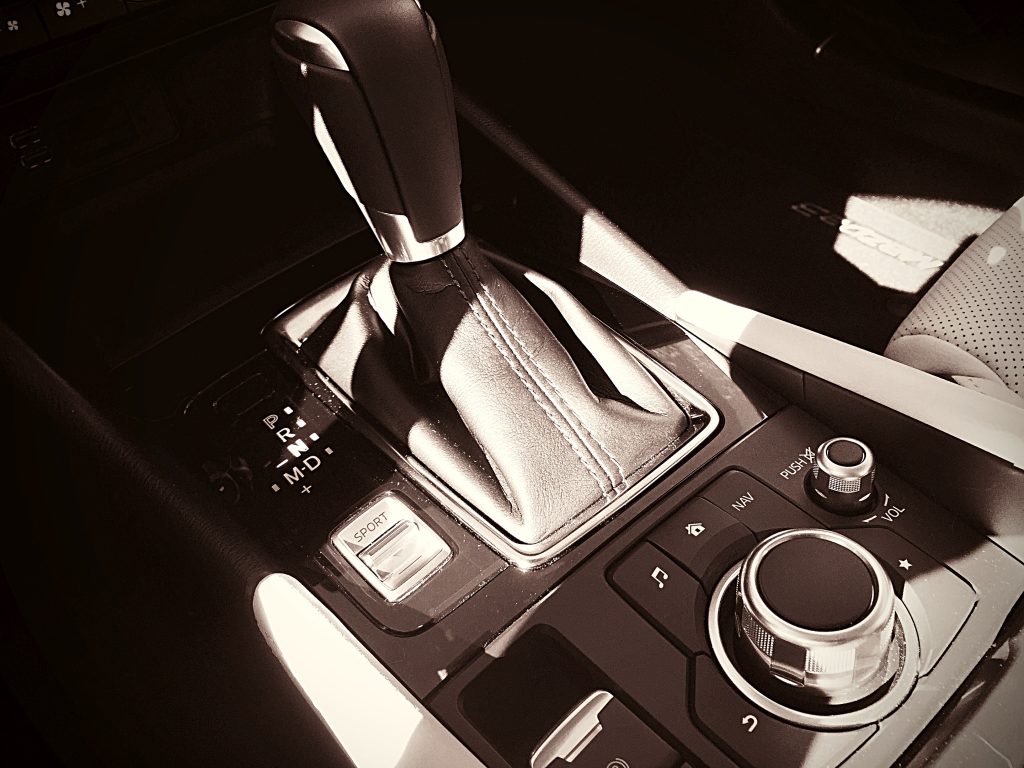 2018 Mazda3 Specs (As Tested)
MSRP (as tested):  $28,470
MPG Estimate: 27 city – 36 highway
Engine:  2.5L Skyactiv-G, 4 cylinder
Power:  184 hp | 185 lb-ft torque
Transmission:   6-Speed Automatic
Color:  Snowflake White Pearl
Options:  Appearance Package and Premium Equipment Package
For more info, click here to view the 2018 Mazda3 Brochure.
Disclaimer: As noted above we were provided this vehicle courtesy of Mazda. Other than being allowed to test drive this vehicle, we were not provided any monetary compensation for this post. All opinions remain our own.