Since the strong majority of our vacations primarily involve eating, hiking, and sleeping, it only makes sense to start an ongoing series aptly named Eat + Hike + Sleep. Yeah, you wish you could come up with a title as original as that. Didn't even need a thesaurus.
The first location up for this series:  Monterey County, California. With all the times we've landed at SFO, we always ended up traveling north. There is tons of awesomeness up north like, duh…San Francisco, but also other cool places like Mill Valley, Sonoma, and Napa. I've never been, but I've also heard that Berkeley is a cool town to check out too. And if we're talking further north, I enjoyed my time in Sacramento and its surrounding wine country.
Wanting to mix things up on our recent trip out west, we figured it was time to head south and check out what Monterey County had to offer. Specifically, we stayed in Carmel Valley and spent some time in Big Sur cruising along the Pacific Coast Highway.
EAT
Good to Go (Carmel-By-The-Sea)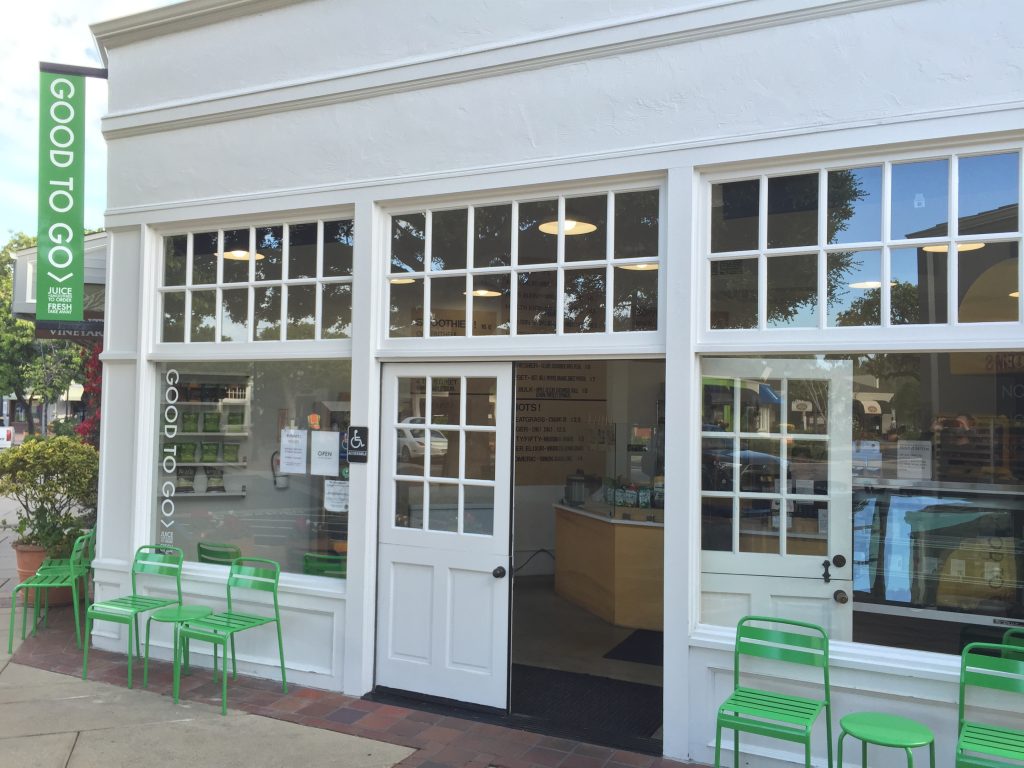 Located in the Crossroads Carmel shopping center, this juice and smoothie joint was a convenient stop in between Carmel Valley and Big Sur. Also, with most of our other meals clocking in with a a maxed out indulgence level, grabbing some smoothies from Good to Go was a perfect way to start a day of hiking.
Café Rustica  (Carmel Valley Village)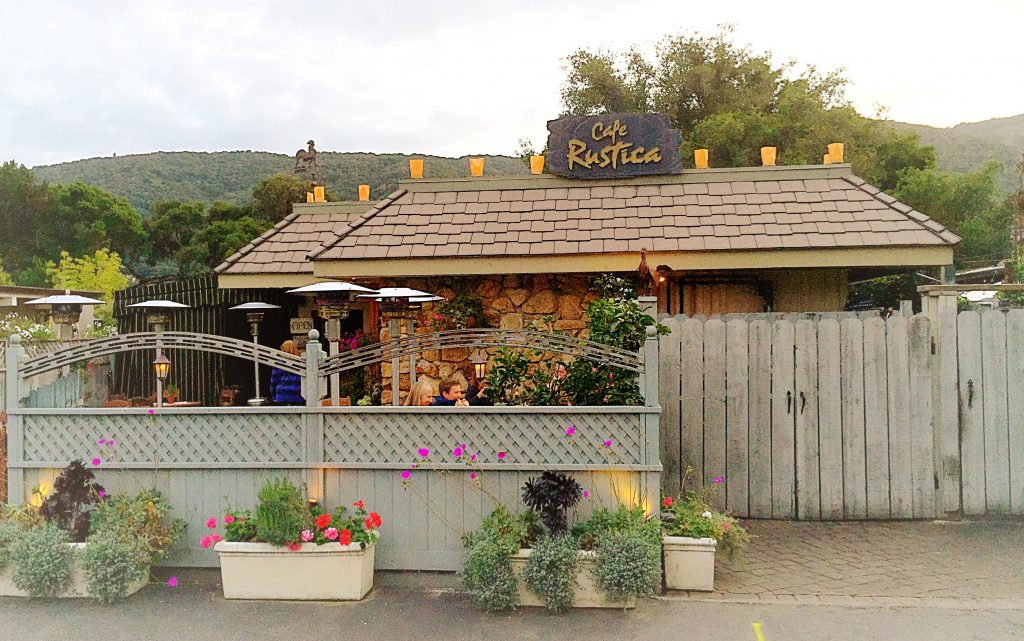 Café Rustica is such a cozy place. I felt like a foreign exchange student having dinner in a European family's house. That kind of cozy. The portions were generous and my Herb-Roasted Half Chicken dish had like fifteen different sides (er, well four).  I was afraid they might be fattening us up for tomorrow's special. And also, two words: Crispy artichokes.
Corkscrew Cafe (Carmel Valley Village)   
A sign of a good restaurant is one that you visit twice during a vacation. We did just that with Corkscrew Cafe. First of all, they have a bread basket on the menu. At first I was appalled that bread wasn't free and was ready to fight someone. But the more we thought about it, we realized that if a restaurant is going to put bread on the menu, then it better be the best bread in town. After talking with the server, we found out that "Jason's Bread" (as it is listed on the menu) is indeed made by Jason, whose sole responsibility at the restaurant is to make bread. He also confirmed that it was magical. So we got the bread and not only was the bread as brilliant as advertised, but the whole freaking meal was just perfect. The Wild Mushroom Gnocchi might have been the most memorable dish of the trip and the chili & honey braised Short Ribs just melted on the plate. I sent the knife back, because there was no need for it. It was so good and we returned the next night. Too bad they were out of bread, but I don't want to talk about it…  Luckily the Roasted Tomato Pizza and Kale Salad did not disappoint.
Valley Kitchen (Carmel Valley)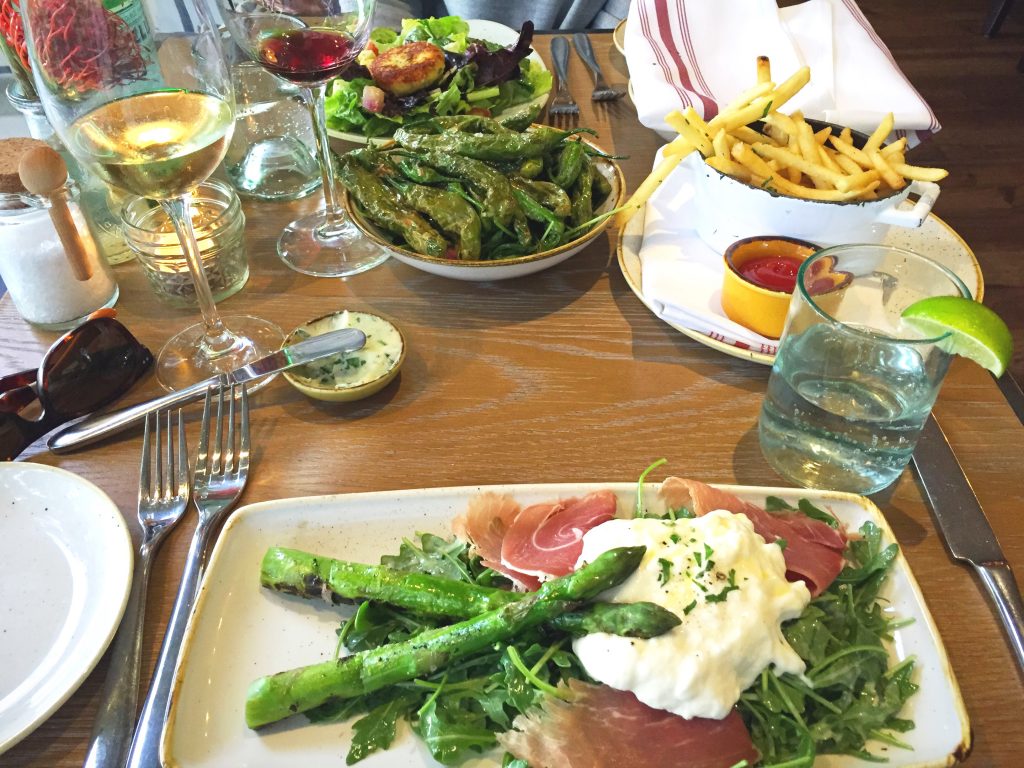 Located in the Carmel Valley Ranch, Valley Kitchen ended up being a perfect way to end the trip with a final dinner in Carmel Valley. The Honey and Goat Cheese Salad as well as the Asparagus and Wild Arugla Salad were fresh and filling. It was also fun playing a game of russian roulette with the cast iron pan fried shishito peppers. Somehow I ended up with all the hot ones. The real star was not the food, but our server (who's name we forgot to write down)–He was knowledgable about the local wines in an unpretentious way and even allowed us to sample some of the ranch's own Swing Pinot Noir. His friendliness also allowed us to find out a little bit more about the area and the ranch. The meal and service made it even harder to leave the next day, but I have a feeling we'll be back soon.
HIKE
Point Lobos State Reserve (Carmel-By-The-Sea)
With a lot hikes, you have to really earn the good views through steep climbs, spider-webs, and losing at least one boot to a mud puddle. But, at Point Lobos, within about five minutes of walking, we were met with landscapes that I wish we could bring back with us to the east coast. The trails are all fairly easy and your reward for what seems like no work at all, is an abundance of blue coves, towering trees, and magnificent cliffs. And as an added bonus, we're pretty sure we saw a seal give birth. Check off "birthing seal" from the bucket list. A word of warning, parking is limited, so unless you want to park on the street and hike to your hike, arrive as early as you can.
Julia Pfeiffer Burns State Park (Big Sur)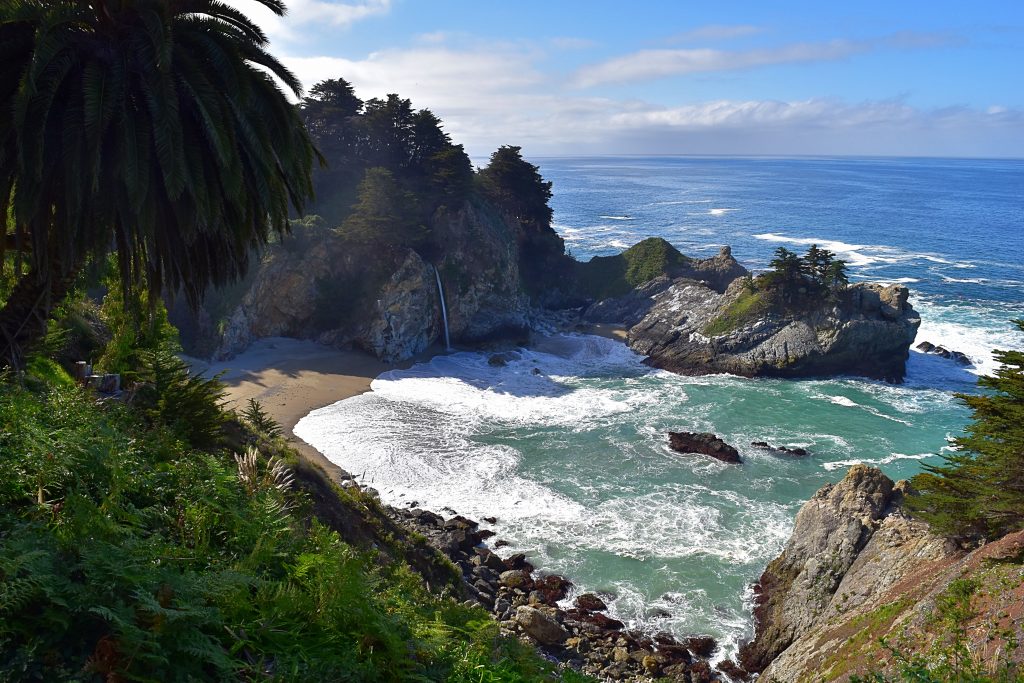 As easy and GORGEOUS (yelled with a British accent) as Point Lobos was, Julia Pfeiffer Burns State Park's .64-mile McWay Waterfall Trail leads to a blue cove and a flowing waterfall that lands directly onto the beach itself. For a longer, more challenging hike, you can head inland on the 4.5-mile Ewoldsen Trail where you follow a stream along somewhat visible paths. You can park for free fairly easily along Route 1 near the park entrance, but why wouldn't you want to support the park system? It's only ten bucks…
17-mile Drive (Pebble Beach)
This is less of a hike and more of a "drive and stop to walk around," destination, but 17-Mile Drive is still a fun way to kill an afternoon. It's a surreal contrast between nature, tourists, and a golf course community where the average home price is in the double-digit millions.
SLEEP
Carmel Valley Ranch (Carmel Valley)
We had originally planned on spending our last night in San Francisco before we flew back, but we just didn't want to leave Carmel Valley Ranch. From the indoor/outdoor fireplaces and outdoor soaking tub on our deck, to sweeping views and live turkeys, pregnant deer, and ranch-made honey, this place was almost as magical as Disney World–except Carmel Valley Ranch has heated bathroom floors. And that doesn't even touch on the massive list of activities that the resort has to offer which include hiking trails, tennis courts, golf, food demos, horseback riding, and even a chance to collect honey from their onsite bee hives. You could literally stay here for a week and never leave. Yeah, it was totally worth it to wake up at 5 AM to drive two hours to SFO to catch our flight, just so we'd have one more evening here.
Obviously these are only a few of the hikes, eats, and sleeps that can be found in the area. Drop us a comment for your favorite places or suggestions for where we should head next time. There WILL be a next time.
***
Thanks to DriveShop and Mazda, we had a 2016 Mazda CX-3 to play with for a about 500 miles (check out our car review here). Its nimble handling made it a blast to drive along the Pacific Coast Highway.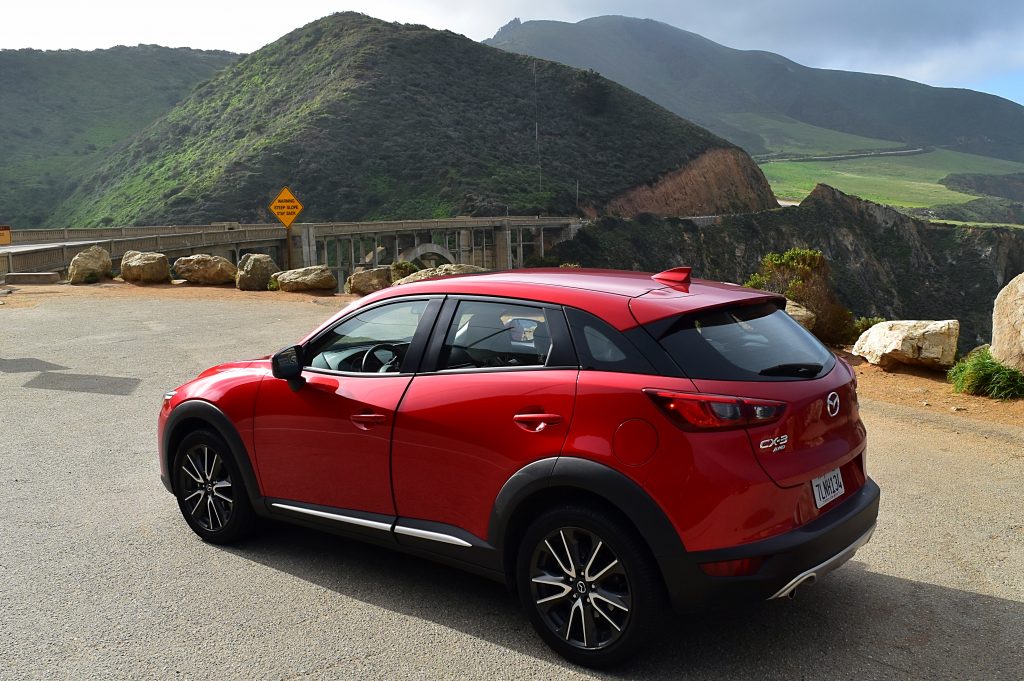 ***
Disclaimer:  We were not provided any free food, lodging, or park entrances for this post. We liked all these goods and services and would gladly pay for more of 'em again.