[This is post #026 towards #100DaysOfFoodBlogging, our goal to do 100 posts in 100 days as part of The 100 Day Project.]
A couple prefaces for this post:
1.  These ice cream sandwiches are gluten free. Cool.
2.  You can share them with your dog. Even cooler.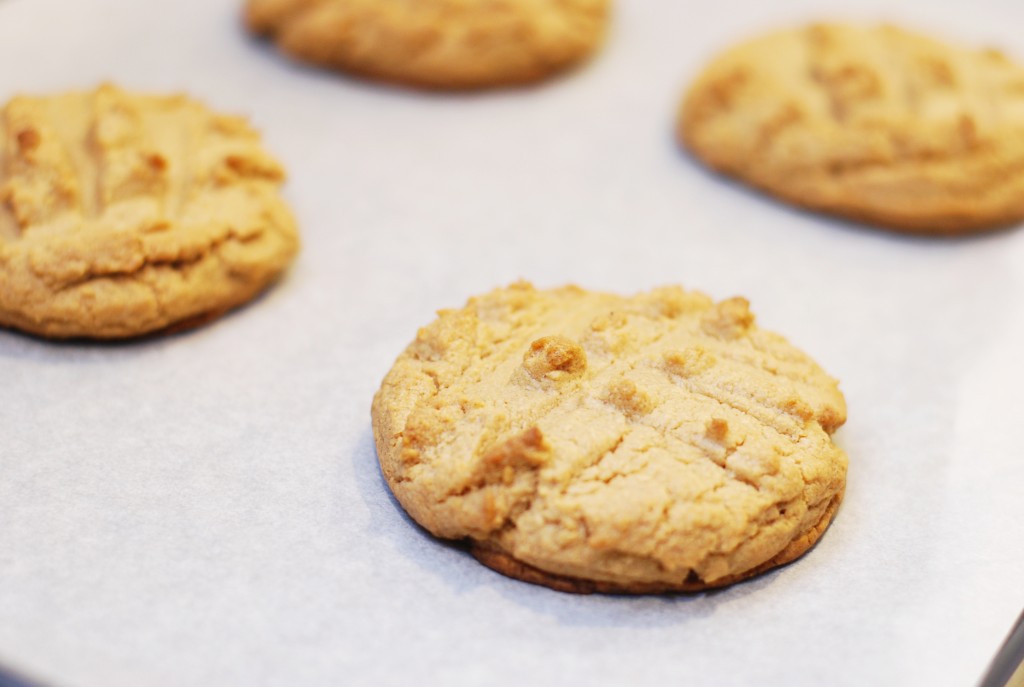 Last year for our pup's birthday, we made him Peanut Butter PUPCakes. As expected, he devoured them and loved us forever and it was the greatest day of his life.
However, we tasted the pupcakes and immediately realized that they were not designed for humans. It wasn't unsafe or anything, but it could have easily won the award for Worst Human Cupcake of 2014.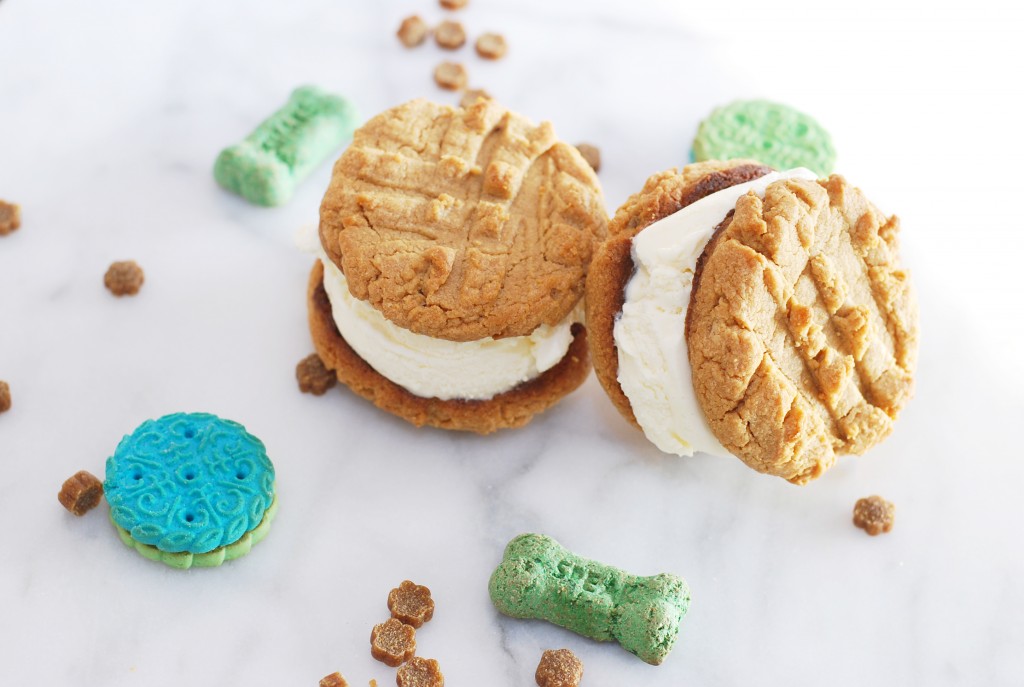 So, this year we wanted to make something for Cooper's 5th birthday that not only he could enjoy, but something we wouldn't want to immediately spit into a garbage can.
This isn't a complex recipe and, to be honest, this is really just an excuse to post a few more dog pictures. But the peanut butter cookies are really good, so nothing was spit into the trash. In fact, I dropped part of my cookie on the floor and still ate it.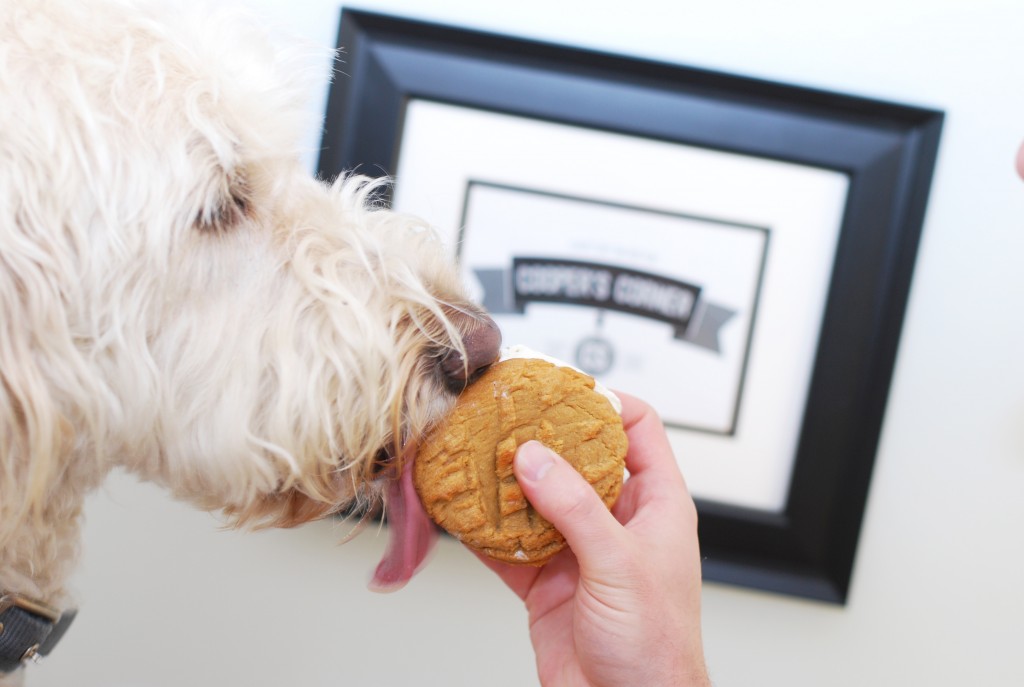 Oh and like I mentioned above, the cookies are gluten free, so even if you or your dog has Celiac Disease you can both still partake in the ice cream sandwich festivities.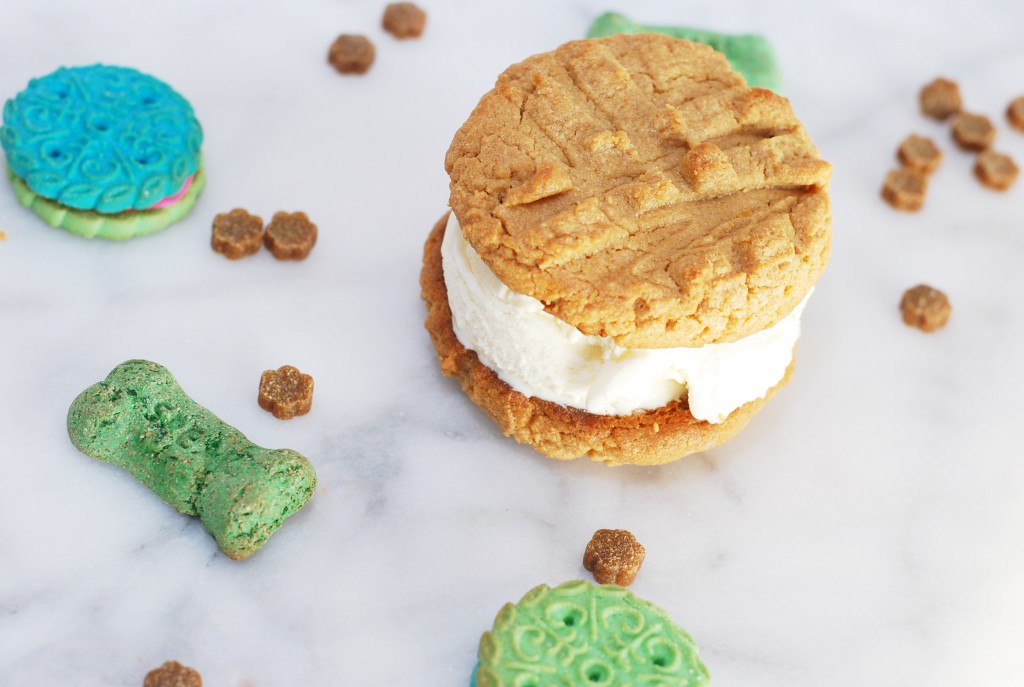 Dog-Friendly PB Ice Cream Sandwiches
1 Cup Peanut Butter
1 XL Egg
1/2 Cup Sugar
1 Teaspoon Vanilla Extract
Vanilla Ice Cream, Frozen Yogurt, or Canine Sweet Potato Froyo
1. Preheat the oven to 350 degrees F. In a medium bowl, mix the peanut butter, sugar, vanilla and egg until well combined. Yep, it's that easy.
2. Using a standard ice cream scoop, spoon level scoops of dough about 1-inch apart on a cookie sheet covered with parchment paper. If all goes to plan, you should end up with about 7 large cookies…which means you'll have one available for snacking. Flatten the mounds with the tines of a fork, making a crosshatch pattern.
3. Bake until golden around the edges, about 13 to 15 minutes.
4. Allow to cool completely then fill with your favorite ice cream or frozen yogurt.
Want some more canine-friendly posts?  Then check THESE out: