Disclaimer:  We have been given compensation for this post by FCA US. However, all thoughts and opinions expressed are our own.
The 2017 Chrysler Pacifica Limited is the vehicle my younger self always wanted. Let's travel back to the late 80's…
When I was a kid, I always wished we had a big car. Like one of those cool vans, big SUVs, or heck–even an RV with beds and a full kitchen. When you're child, bigger is better. I also always envisioned that road trips to the beach, long car rides back from relatives, and even boring errands would be more enjoyable in the back of a vehicle that facilitated more fun. And I doubt my younger self would believe that playing Nintendo in the back seat would even be a thing, let alone an eventuality.
The truth is that we didn't really need a large vehicle – I was an only child for most of my life, until my brother was born and ruined everything (just kidding, love you bro). So, I ended up growing up in the back seat of compact sedans coveting SUVs and minivans with palatial back seats.
Cut To:  The early 2000s.   The Young adult me–partially influenced by The Fast & the Furious–was more focused on smaller vehicles with a stick shift. I would laugh at minivans, then try and race them in my non-suped up car. I would lose a lot, but I still thought I was cool.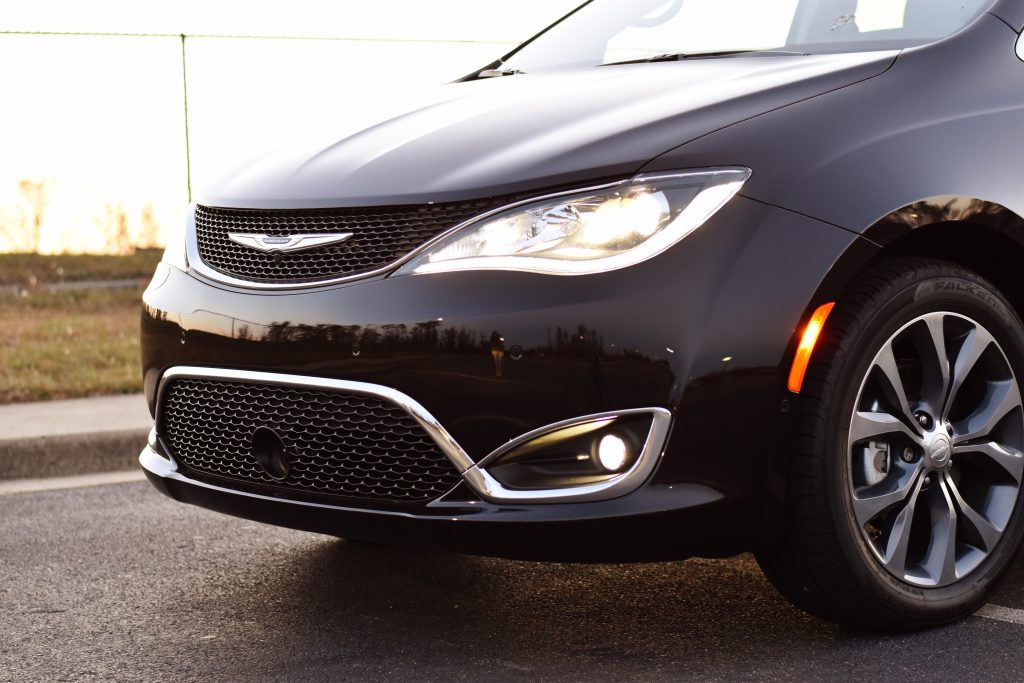 Back to Present: Now an old-er adult, I didn't know what to expect from the 2017 Chrysler Pacifica. Tina and I don't have any kids, yet. We have a dog, but Cooper tends to be terrified of any vehicles with doors that move by themselves (the Pacifica has three). How would I feel, as a 32-year old, driving a minivan? Would I tell my co-workers, or would I hide it in the back of the parking lot next to the dumpster?
Spoiler Alert:  At the end of our week-long test drive, I didn't want to give the keys back.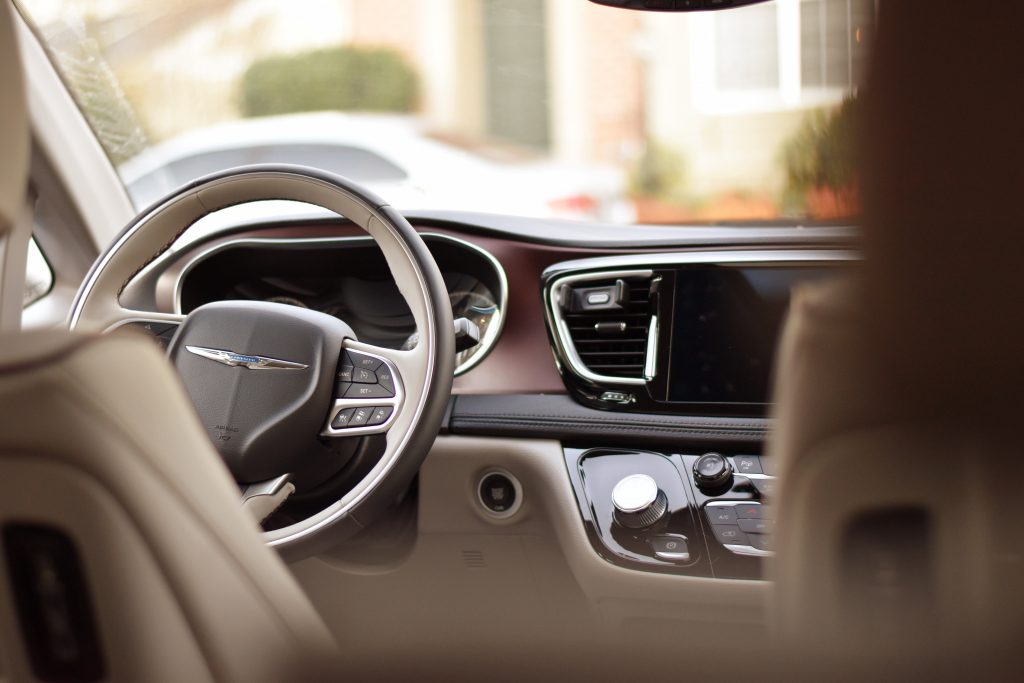 The whole week I couldn't stop showing off the features of this minivan from the future. I'd open both sliding doors with the remote for no reason at all! I happily displayed how easy it was to fold down all the rear seats to anyone who would listen. I made multiple trips to the grocery store and Salvation Army just to have an excuse to haul stuff around.
Not to mention that the ride was comfortable, the steering wheel was warm to the touch on cold mornings, and the entertainment system was on a whole new level. There were so many hidden drawers for storage that Tina and I were finding new nooks and crannies almost every day.
Oh and there's a built in vacuum. A vacuum. Built. Into. The vehicle.
So, yeah, it's safe to say the 2017 Chrysler Pacifica Limited will change your mind about minivans.
Chrysler Pacifica:  Labradoodle Approved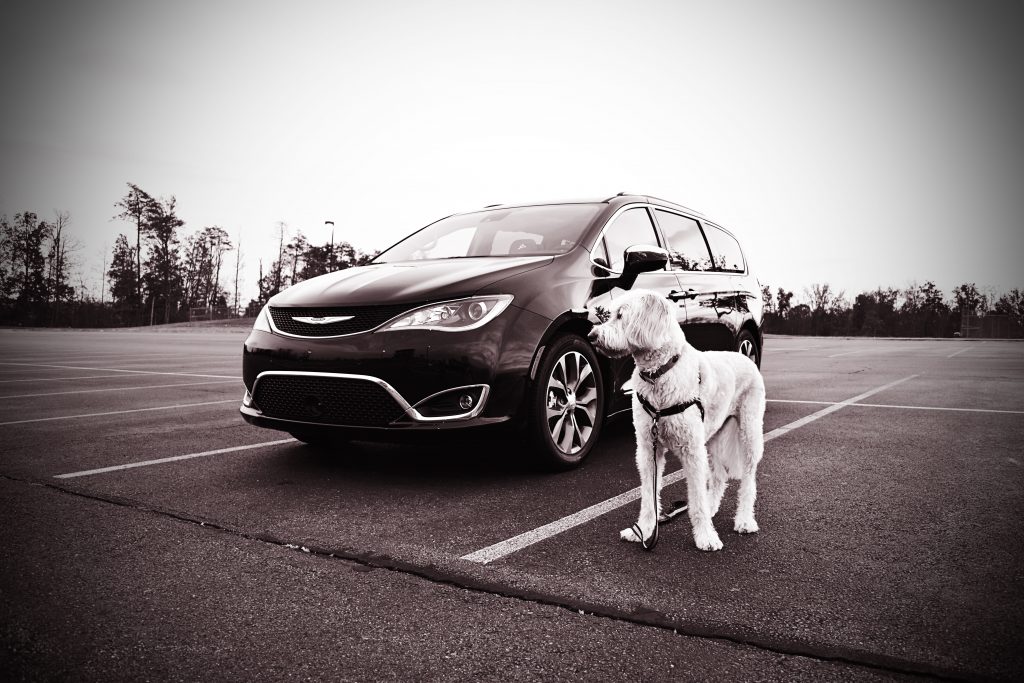 For a dog, Cooper is a tough critic. Considering he loves car rides, he sure is picky on the types of cars he prefers to serve as his carriage. He tends to like smaller sedans with cozy back seats and won't even entertain the idea of hopping into an SUV unless strongly persuaded with treats.
However, he had no hesitation hopping up into the Pacifica.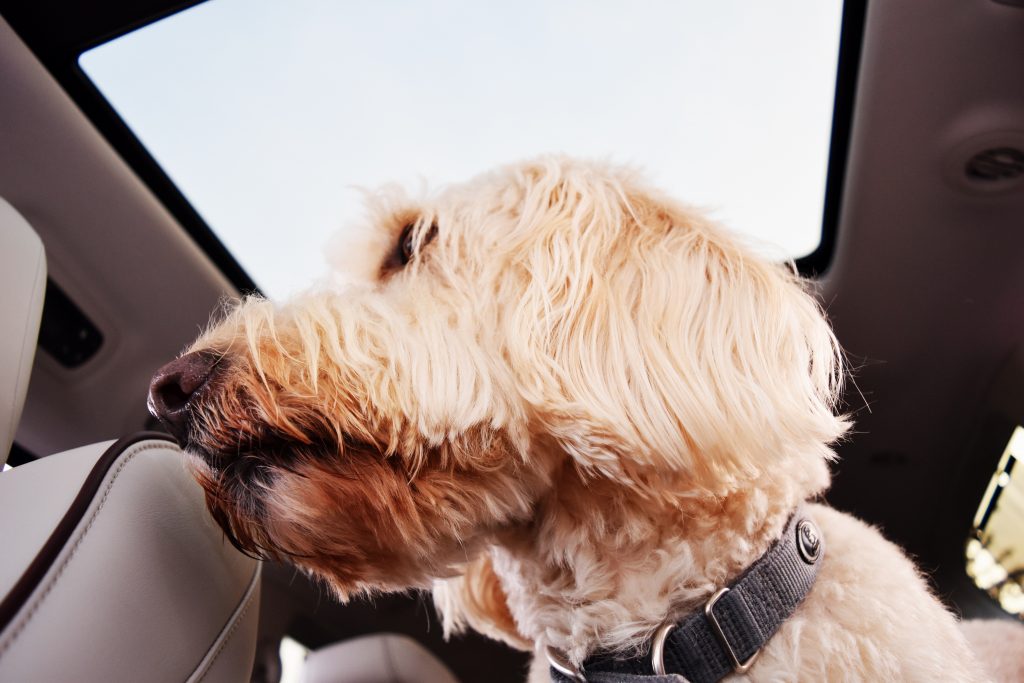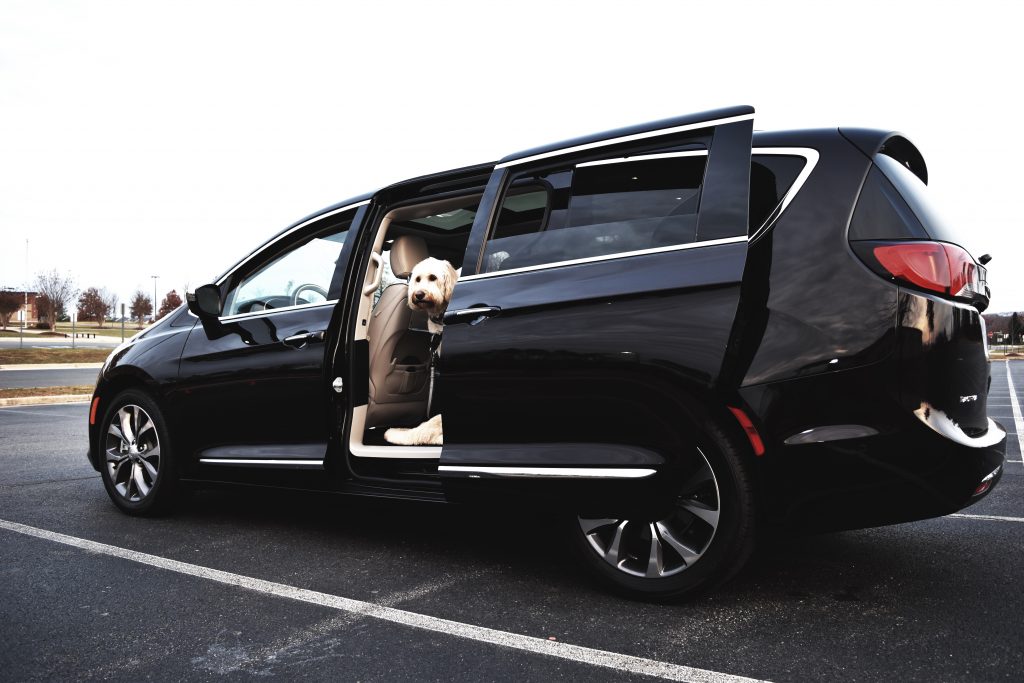 I'm sure he was a little surprised at just how much room he had back there. With what probably felt like a living room's worth of space, it was quite different than his typical wheels. We opted to put down the middle-row seat for Labradoodle Cruising Mode.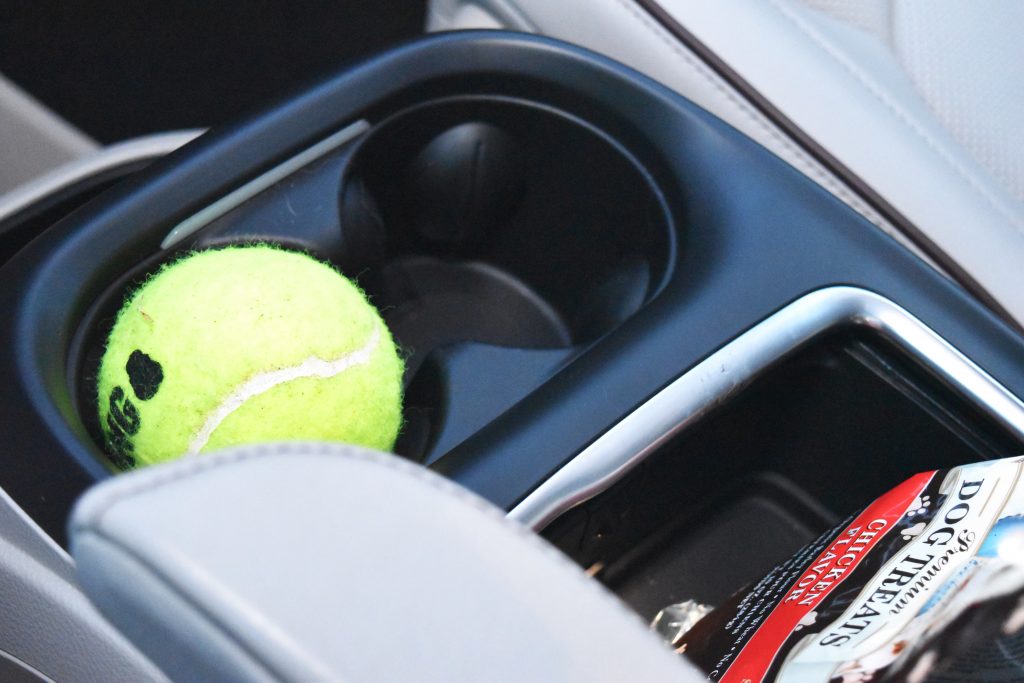 Coop also enjoyed the fact that there was plenty of storage for tennis balls and dog treats.
Lunch break Nintendo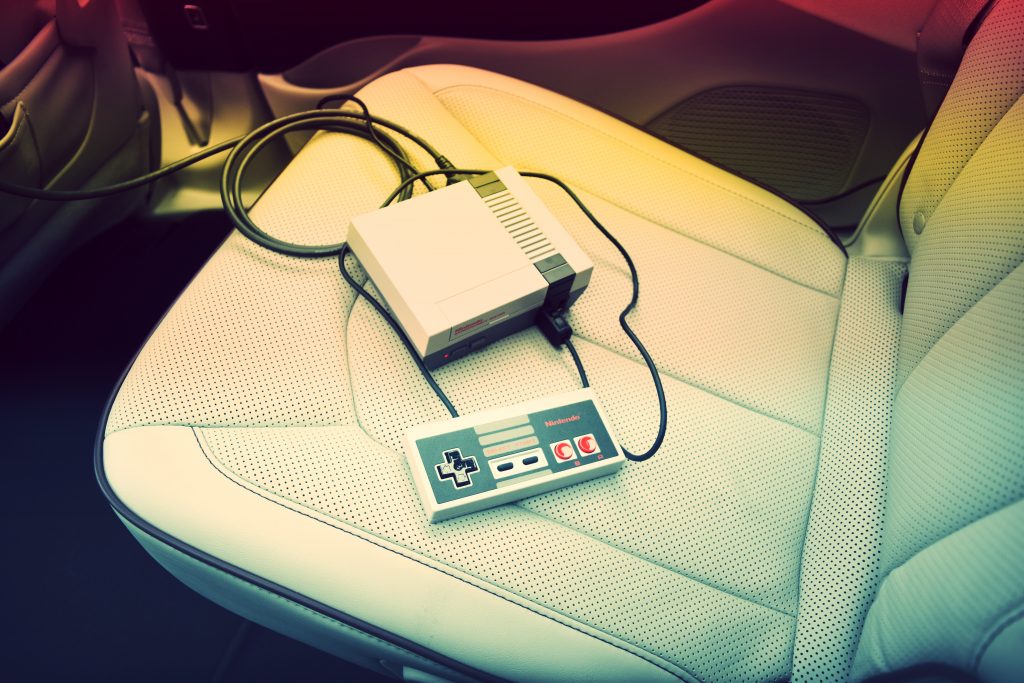 With dual-screens, an HDMI input, and an AC power outlet, lunch breaks are a whole lot more fun. Tina's brother surprised us with a Nintendo Classic system, so of course I had to take it for a spin in the Pacifica.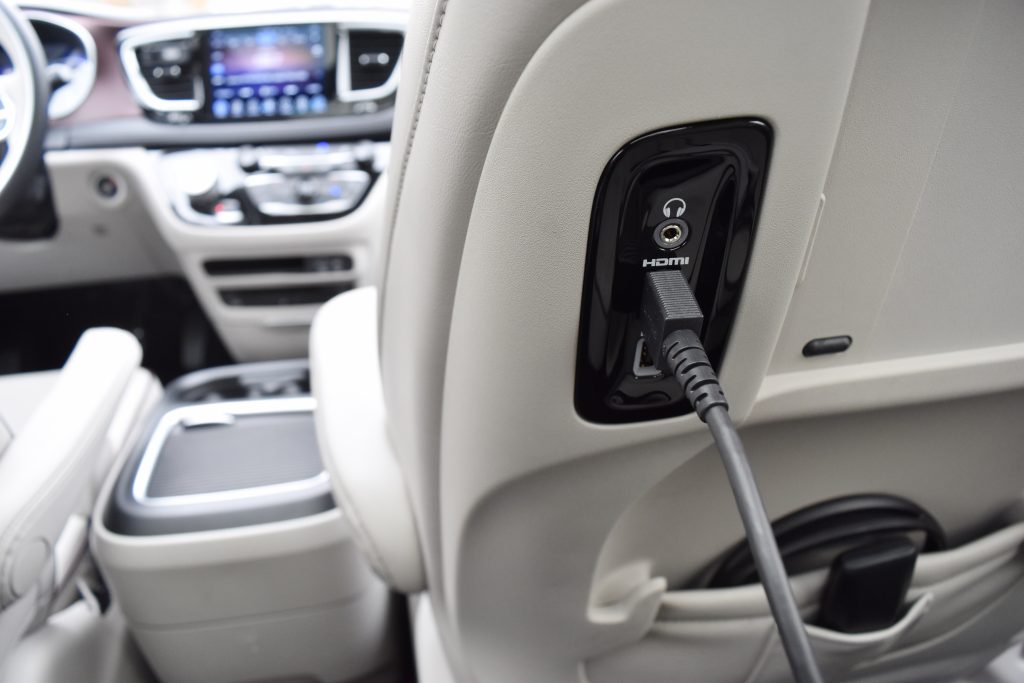 As a 32-year old, sitting in the back of the Pacifica, on my lunch break, playing Super Mario Bros., I seriously did my younger self proud. It was a weird moment where I felt like I had time traveled to the past and the future simultaneously…and it was glorious.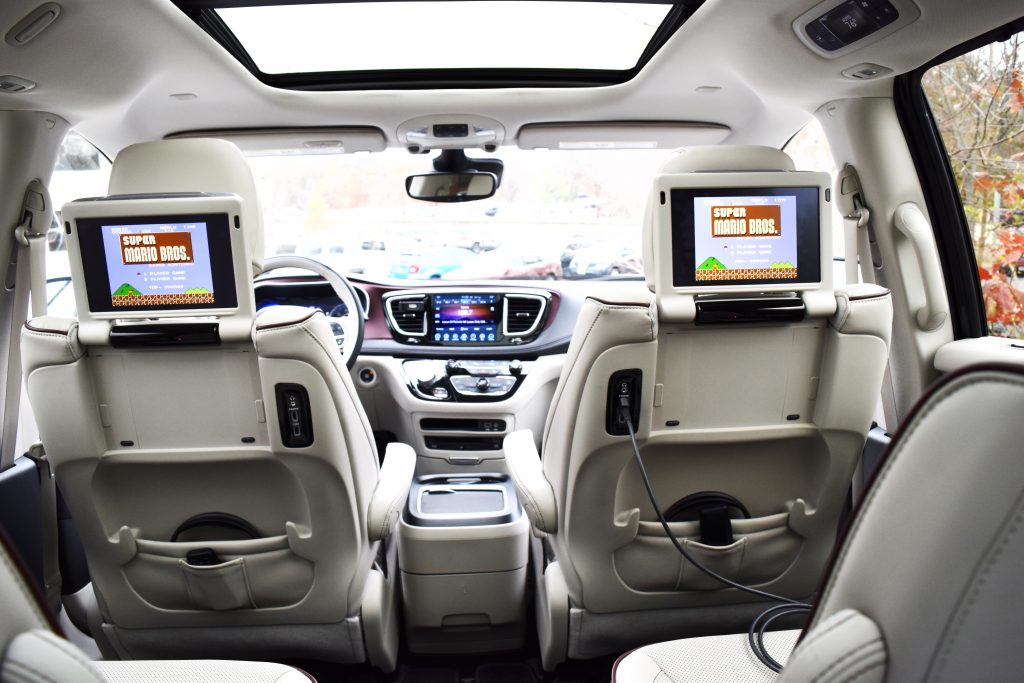 Leave home for the holidays
Test driving the Pacifica during the holiday season was also perfect timing. Not only does it have all the extra room to haul around presents and donations–you know the normal stuff that you would see in a commercial for a minivan–but it really does enable you to do more with your family. You won't want to hang around the house, because the Pacifica makes you want to get out and do stuff. Productive stuff, but also fun stuff. Everyone loves fun stuff, right?
No matter how old we get, we like drive around and look at lights, so taking out the family–no matter how big or small, or if it includes four-legged children–to look at lights was a nostalgic holiday activity suited for the Pacifica.
Since this is a food blog, you know we had to bring along some snacks for our festive light tour: White Chocolate Cranberry Popcorn (click here for the recipe). Inspired by highly requested (at least in our family) white chocolate cranberry cookies, this was a crunchy, salty, sweet, tangy snack that makes you want to use a ton of adjectives to describe it.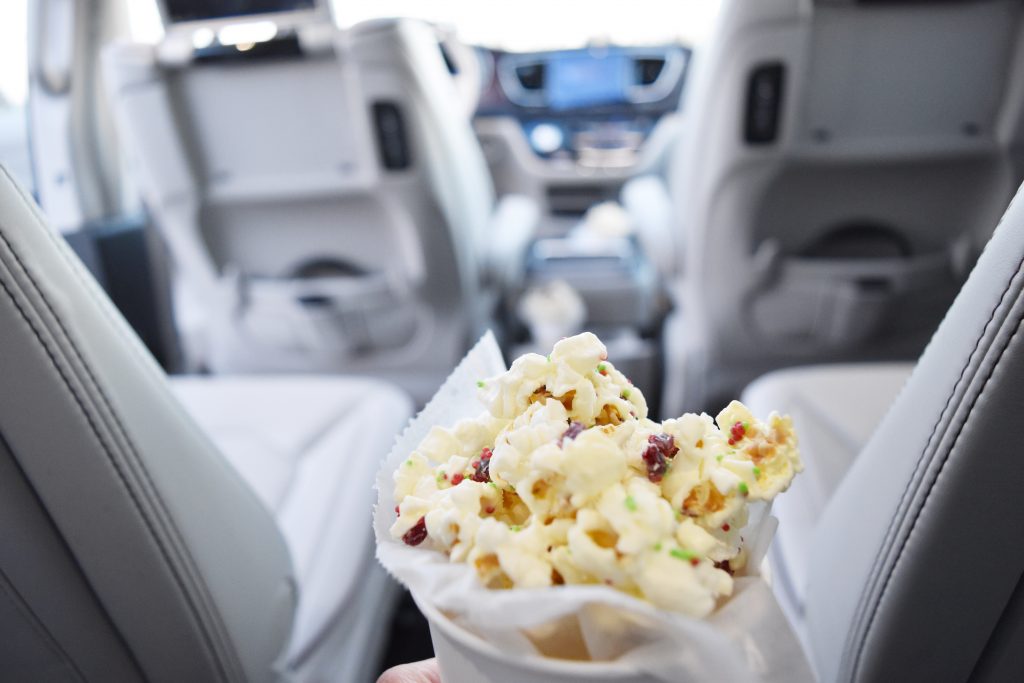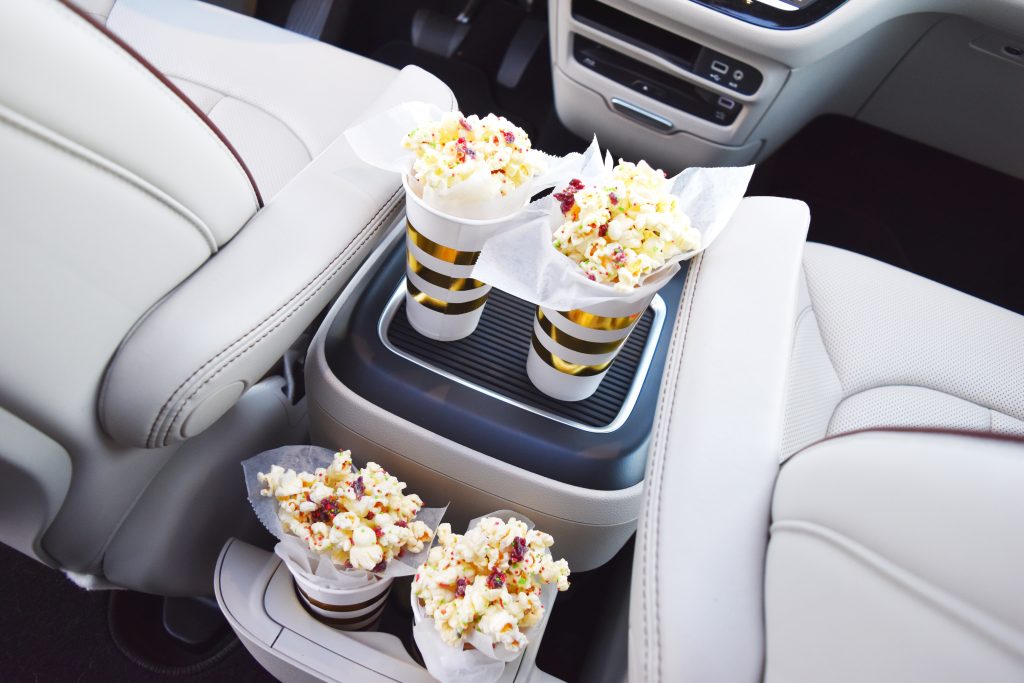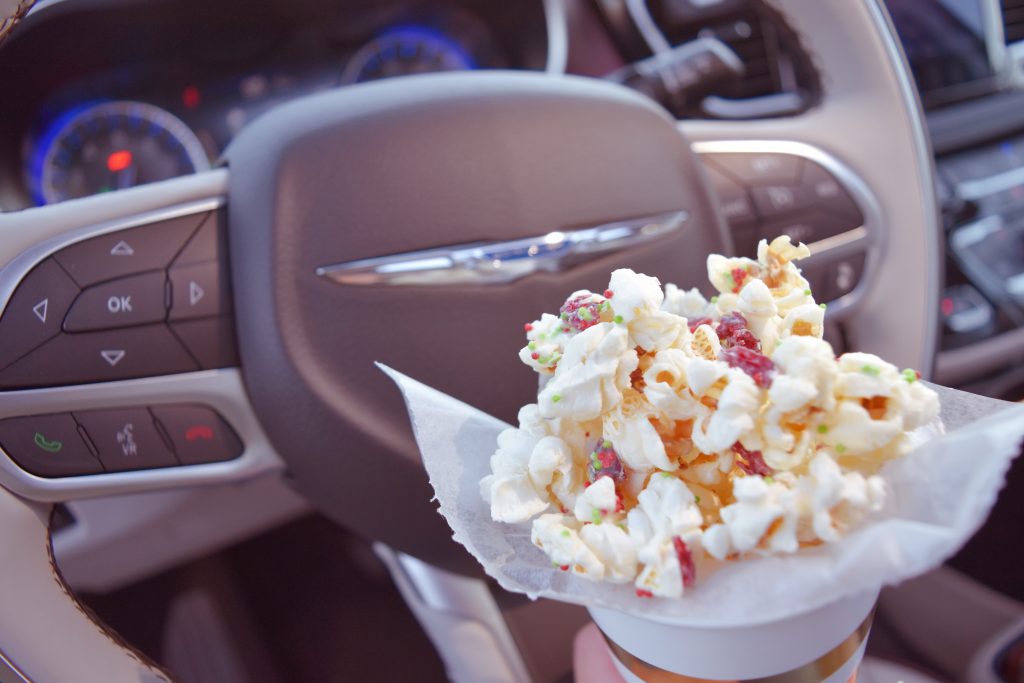 Oh and any loose kernels on the floor were easily taken care of with that built-in vacuum.
For lighting purposes, we took the pics at sunset. No, we did not look at Christmas lights during the day. That would be silly.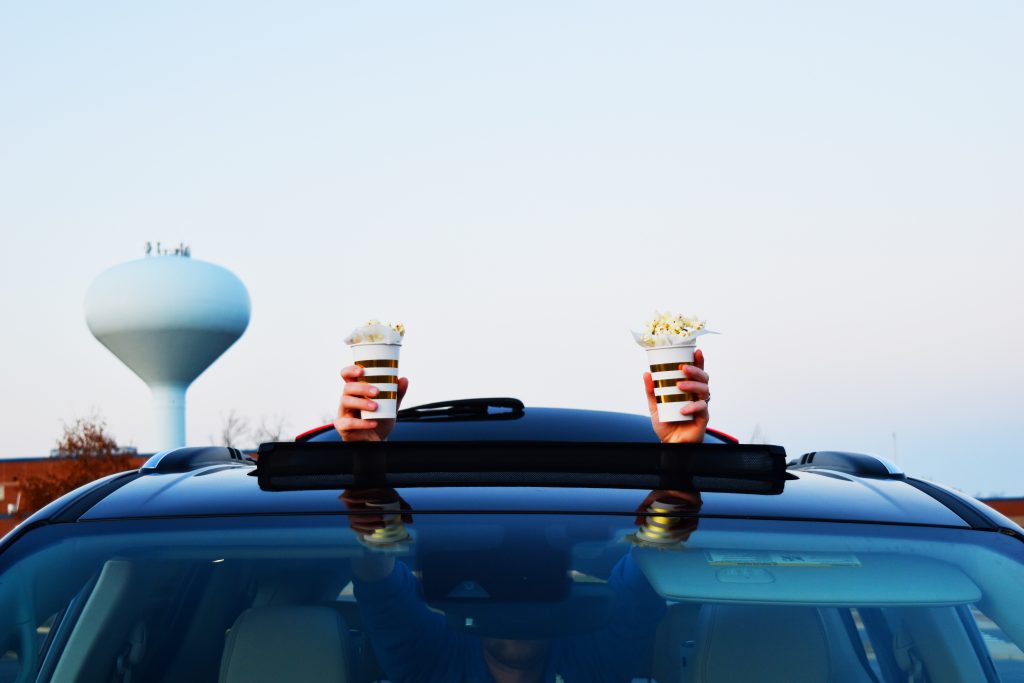 A long goodbye
As we had to hand the keys back, one might assume that we mentally traveled back in time and looked back upon all the fun times we had with the Pacifica. Fondly remembering the remote engine start, panoramic sunroof, powerful V6, or the helpful 360 surround view.
Instead, we lamented everything we didn't have time to do. A road trip to the beach with my parents. Help someone move out of their apartment. Stretch out and take a nap in the country. Have a picnic at a Winery. Make pancakes for breakfast.
Wait, what?
Yup. Pancakes. Seriously, with an AC outlet and all that space, I could literally hook up a griddle and make pancakes in the Pacifica. Maybe in next year's model…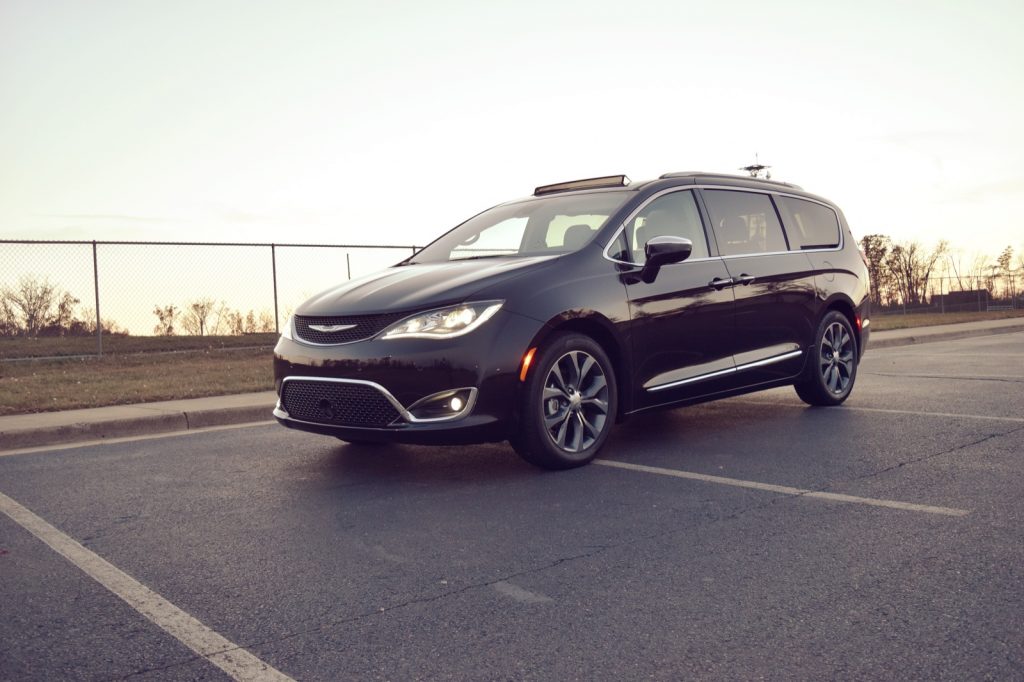 2017 Chrysler Pacifica Limited
Want more info about the Pacifica? Click here for the brochure and follow the conversation with Chrysler on Twitter, Facebook, and Instagram. Just wanna see it for yourself? Go find a dealer near you!
Disclaimer:  As mentioned above, we have been given compensation for this post by FCA US. However, all thoughts and opinions expressed are our own.