We've mentioned Carmel Valley Ranch in a previous post, but it really deserves its own post.
Why? After two visits in two years, clearly we're trying to throw this ranch resort into our regular vacation rotation.
I firmly believe that every hotel, Airbnb spot, resort, cabin, RV, park bench–whatever–has its own aura. For Carmel Valley Ranch, there's a strong sense of relaxation energy that hits you when you enter the front gate.
If you need to relax, this is your place. And I realize that's a pretty cliché thing to say about a hotel. I'm sure every content marketer has used that phrase to help sell more rooms to the masses.
Carmel Valley Ranch's relaxation value is the sum of many different parts, each one contributing to the ultimate goal of reducing stress.
There are an infinate number of reasons to plan a vacation to The Ranch, but we think you'll only need these six to help convince you:
1.  Room with a View
Studies show that looking at your phone screen before and/or after bed is horrible for your eyes, brain, mood, and overall mental stability. Carmel Valley Ranch can help with that.
You'll lose all desire to stare at your phone when you've got THIS right out your window: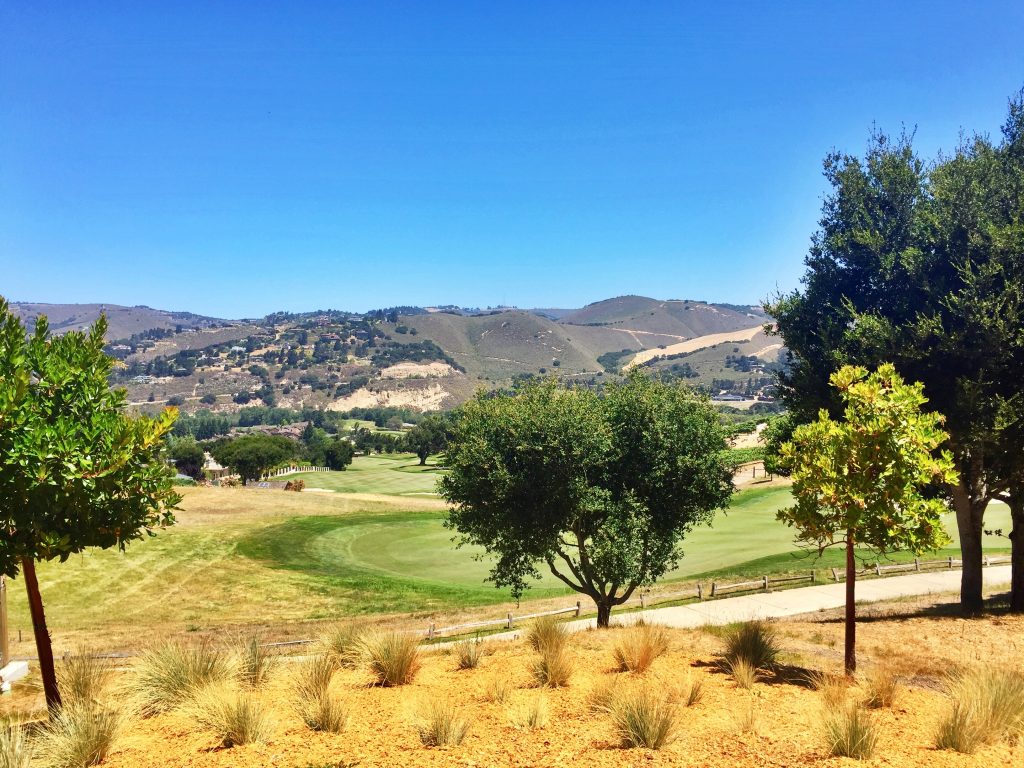 It's a golf course, it's a vineyard, it's a valley.
It's a room with a freaking view.
2.  Coolside Poolside
The view continues at the Ranch's saltwater pool. One of multiple pools, by the way.
Have you ever taken a nap in a cabana? You should.
If your muscles aren't relaxed by now, there's only one thing left to try:  The infinity hot tub.
3.  Ranch to Mouf
The local "farm to fork" food movement is so over-saturated that the phrase has become a caricature of food marketing. Fortunately, no buzz words are necessary at the ranch, because a good portion of the food is grown on site.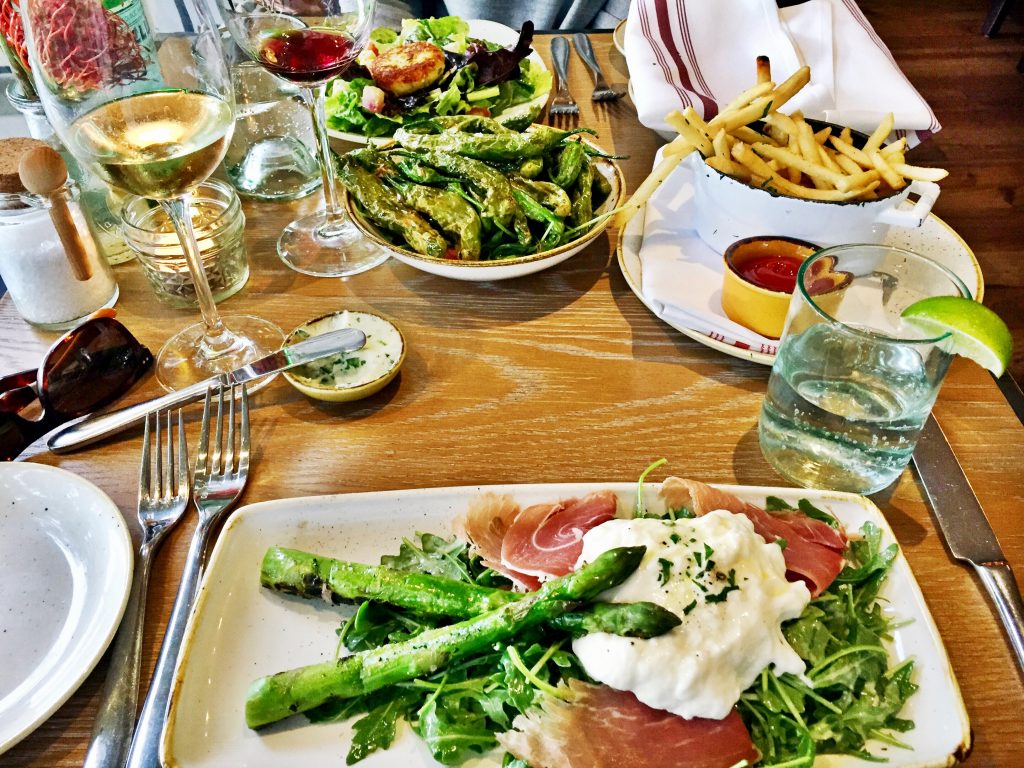 The restaurant at the ranch, Valley Kitchen, transforms those fresh-from-the-garden ingredients into fine dining. But the party doesn't stop at the restaurant.
Honey, from the bee hives.
Herbs from the garden.
Swing Pinot Noir? From the Ranch's very own vineyard.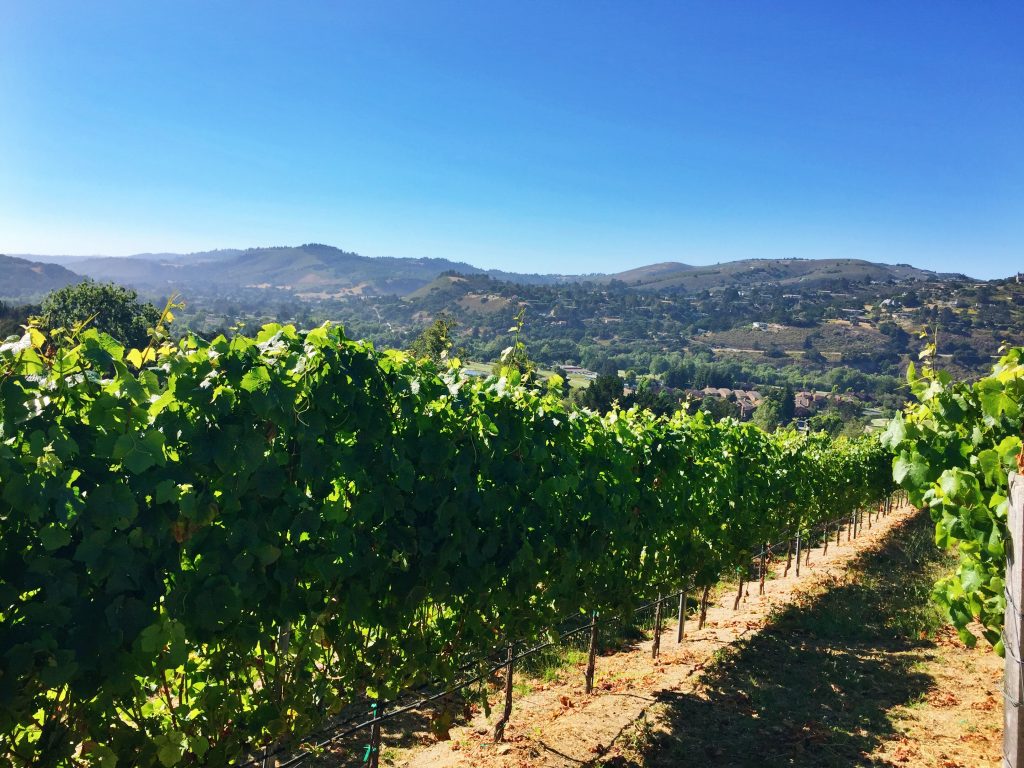 Even the staff has a garden in which they can plant sections of fruits and vegetables!
4.  Best Smelling Hotel Ever
Staying at Carmel Valley Ranch is like staying in a lavender field. Wait, no, it's not like staying in a lavender field — IT IS STAYING IN A LAVENDER FIELD!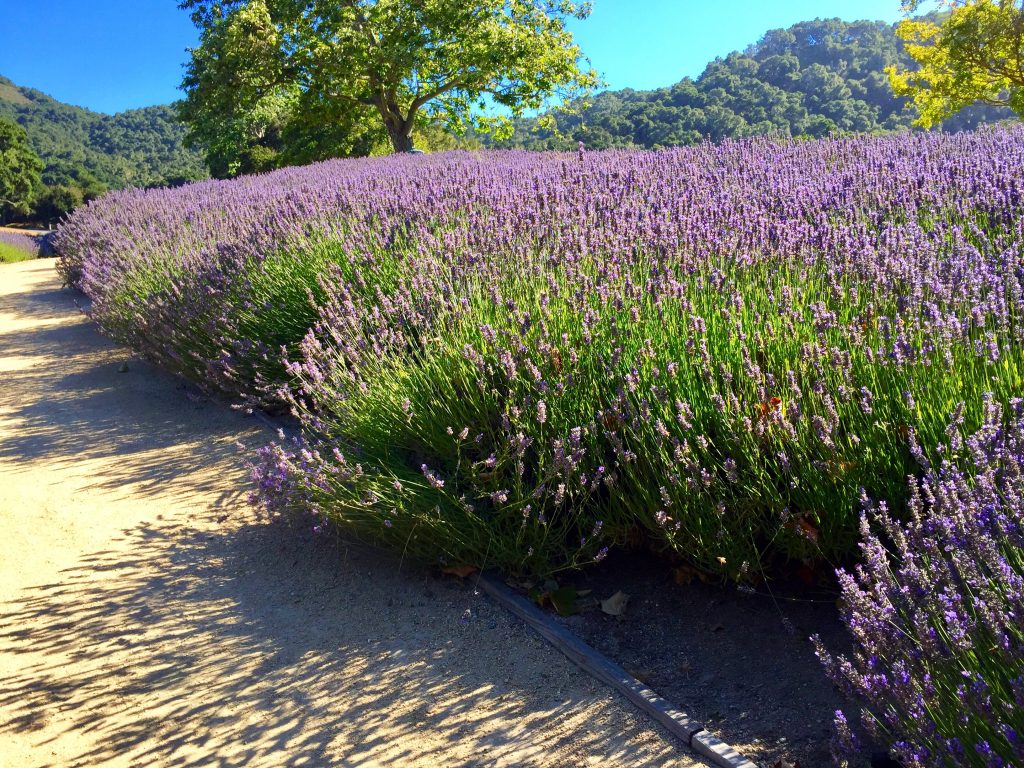 I didn't even know I liked lavender, having always assumed it was a floral potpourri that smells like grandma's house. However, fresh lavender is possibly the most relaxing smell on earth. Now whenever the scent of lavender hits our noses, we're instantly taken back to The Ranch.
5.  Creatures and Comfort
Yeah, sure, this is a luxury place.
There's a golf course. Saltwater pool. Nice restaurant.
Despite all the "fanciness" The Ranch really feels down to earth and thoughtful. Part of the charm is the wildlife that roam the property. Deer and turkeys can be found straight chillin' on the side of the road.
And there's something fun about hearing Turkeys gobbling outside your window in the mornings.
FYI – Watch out for hungry birds who try to steal stuff off your deck. Speaking from experience…
6.  Oh and they also have a swing…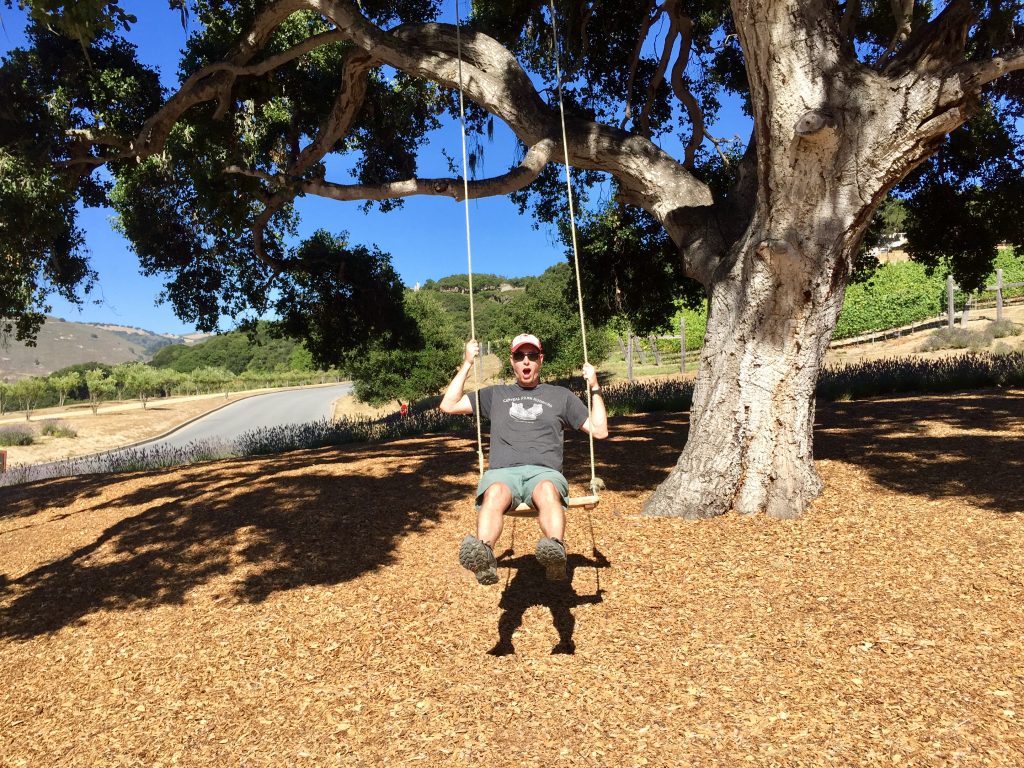 ***
Carmel Valley Ranch
ONE OLD RANCH ROAD, CARMEL, CALIFORNIA 93923
Twitter:  twitter.com/carmelvranch
Instagram: instagram.com/Carmelvranch/
Facebook:  facebook.com/carmelvalleyranch
***
Disclaimer:  We were not hosted or compensated by Carmel Valley Ranch for this post. In fact, they won't even know about it until we tag them on Twitter.