I'm busy. You're busy. He's busy. She's busy. We're busy.
Everyone is always so busy around here…
No matter how busy you are, you can surely spare just ten hours for a trip to the waterfront in Annapolis, MD. It's a great place to escape the "busyness" of the Washington, DC area, without having to spend too much time in a car.
We were recently invited on a #DCTravelBlogger day trip (thanks, Jessica!) to explore the city with Susan Steckman, Vice President of Communications for the Annapolis & Anne Arundel County Conference and Visitors Bureau (AAACVB). Susan was a wonderfully sweet tour guide who helped ensure every minute of our short trip was packed with delicious food and beverages as well as interesting sights and historical information. And of course, we must give a shout out to the wonderful #DCFoodBlogger crew, as Tina and I had a blast hanging out with such a friendly, talented, and fun group of people.
So, below is a recap of our adventure, which can also work as a loose itinerary for anyone looking for a quick day-trip to this historical city on the water.
Take a trolley tour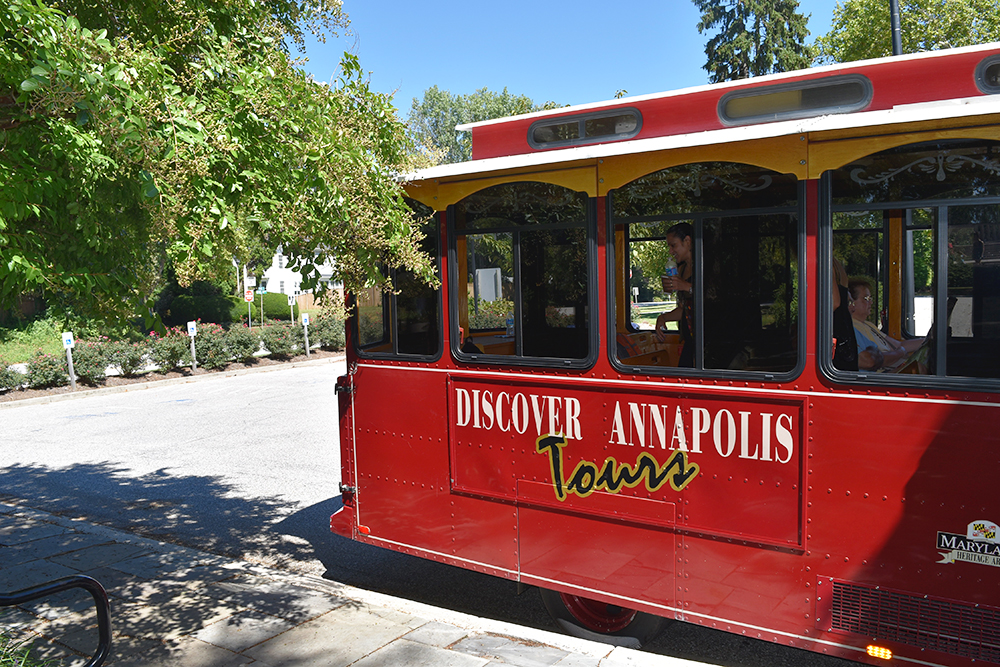 This is a very touristy thing to do, but you don't live in Annapolis, so you ARE a tourist. Don't fight it. Step on the trolley with Discover Annapolis Tours and embrace the chance to not only learn about Maryland's capital city, but to also get the lay of the land. The tour covers a wide area, so keep an eye out for sites, restaurants, and shops that you might want to visit later on.
Visit an Irish Pub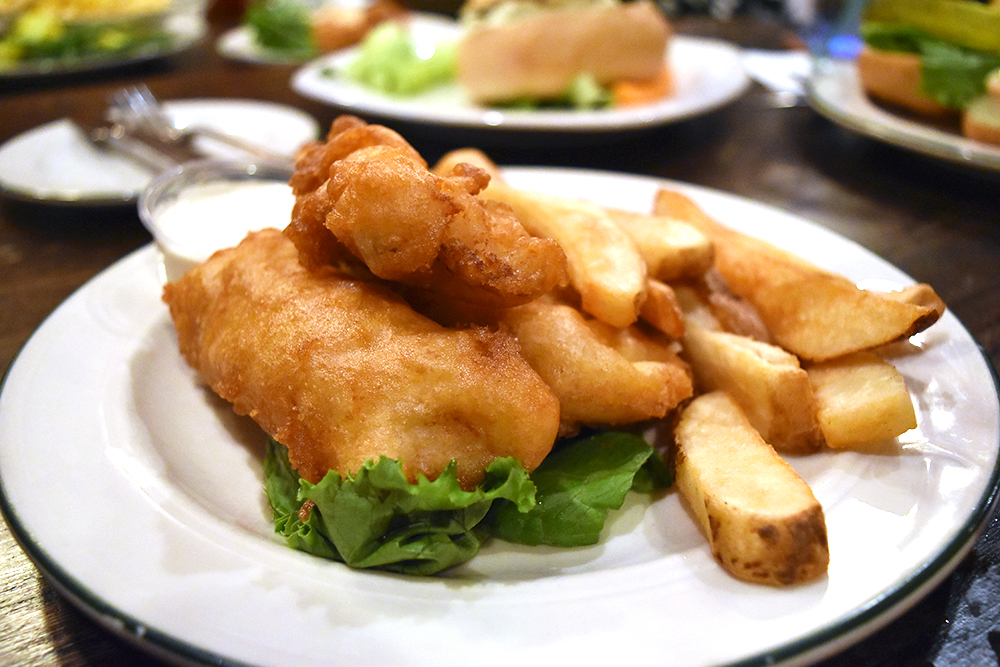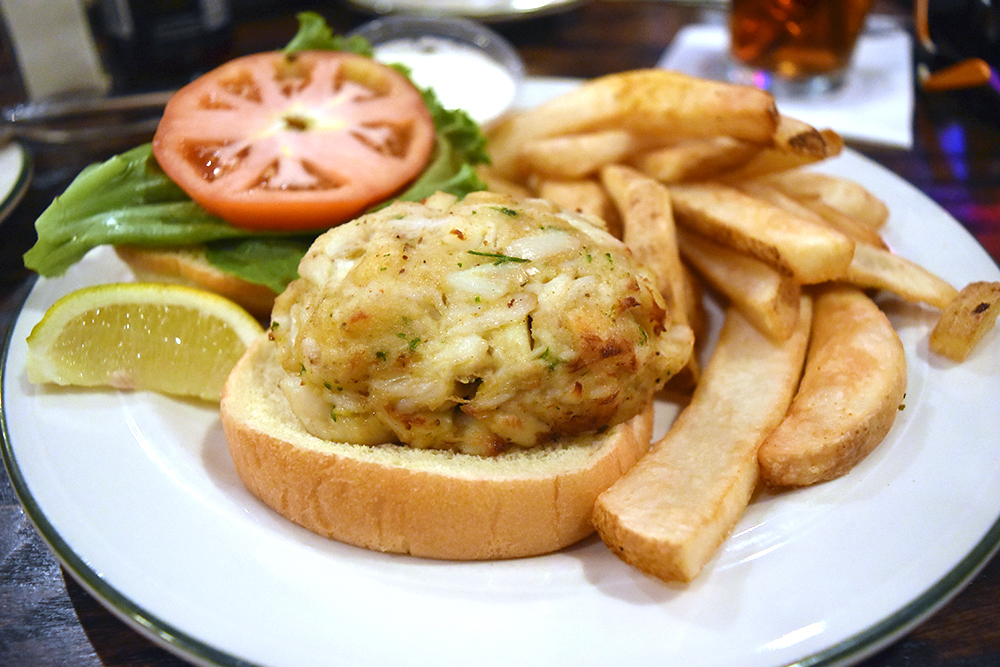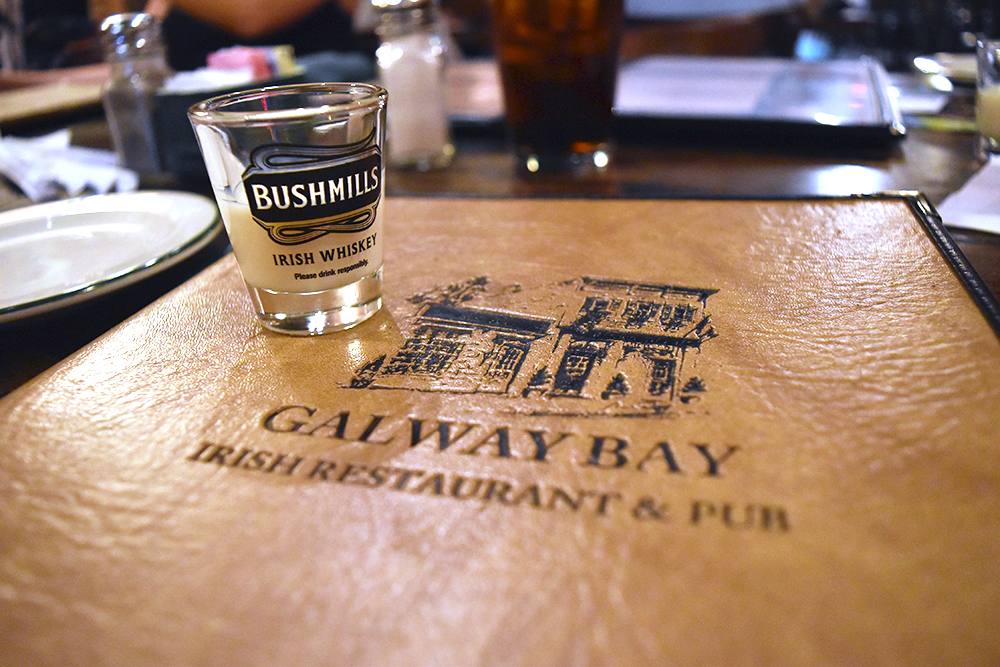 Did you know that there are more Irish pubs per capita in Annapolis than in Ireland? You probably didn't, because I just made that up. However, when you walk the streets, it sure feels like every other restaurant is a pub. So, to not stop into one for lunch and/or a pint would be blasphemy. We lunched at Galway Bay Irish Pub (you might've seen them on Diners, Drive-Ins and Dives), opting for crispy fish and chips and a no-filler jumbo lump crabcake. The wildcard surprise, however, was a sampling of the pub's proprietary egg nog. The restaurant doesn't stock any during non-holiday months, but we were fortunate enough to be treated from the owner's personal stash.
Have a glass of wine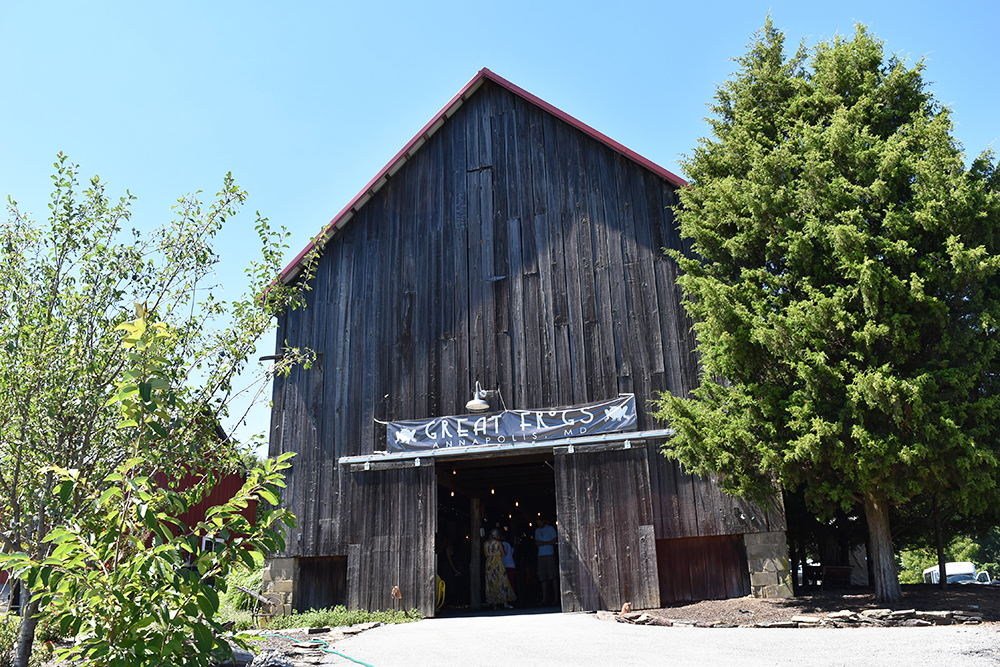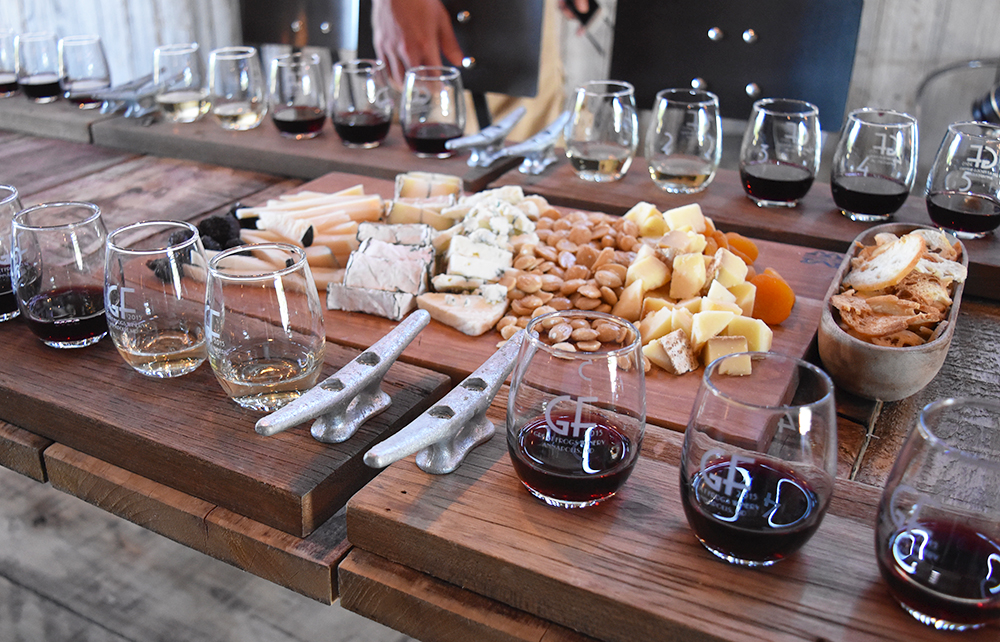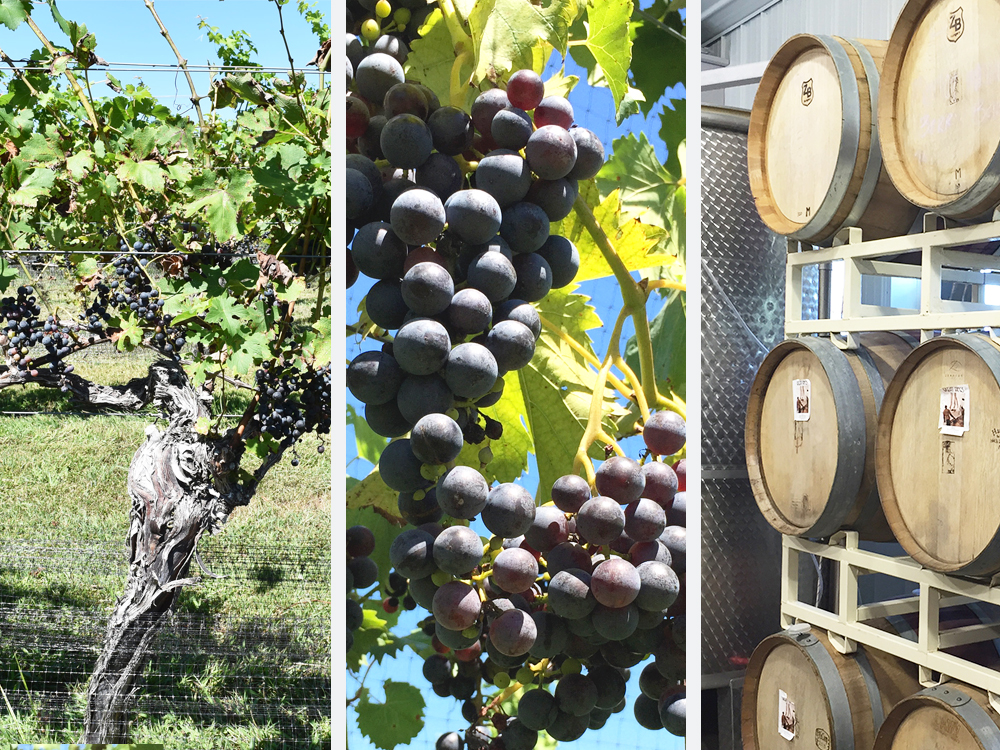 Sure, you could enjoy a glass of wine at many of Annapolis' great restaurants and wine bars, OR you could visit Great Frogs Winery, the ONLY winery in Annapolis. Enjoy a tasting or two in their rustic, yet restored barn only a short drive from Annapolis Harbor. They have a wine for every palate, but the stars were clearly their dessert wines, so don't forget to take a bottle home.
Take a boat ride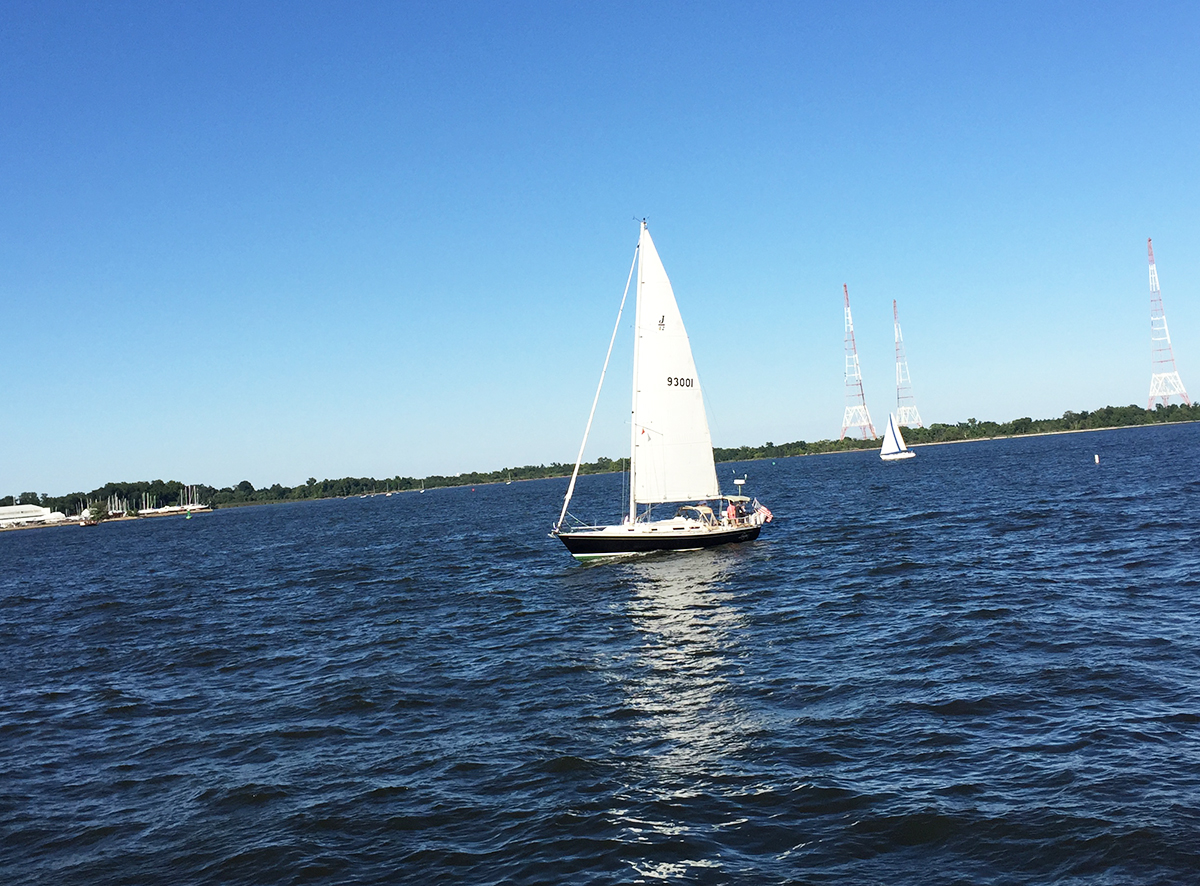 This is a must. I don't care if you have to beg, borrow, or steal a yacht—If you visit Annapolis, you better find a way on to the water. After all the eating and drinking of the day, we had a relaxing ride on the Harbour Queen with Cruises on the Bay by Watermark. This narrated cruise of the Annapolis Harbor and the banks of the U.S. Naval Academy, schools you on the history of the Naval Academy and Annapolis' role as an historic seaport. So, not only do you get a chance to get out on the water, but you also learn something. Don't be afraid of knowledge.
Have dinner on the water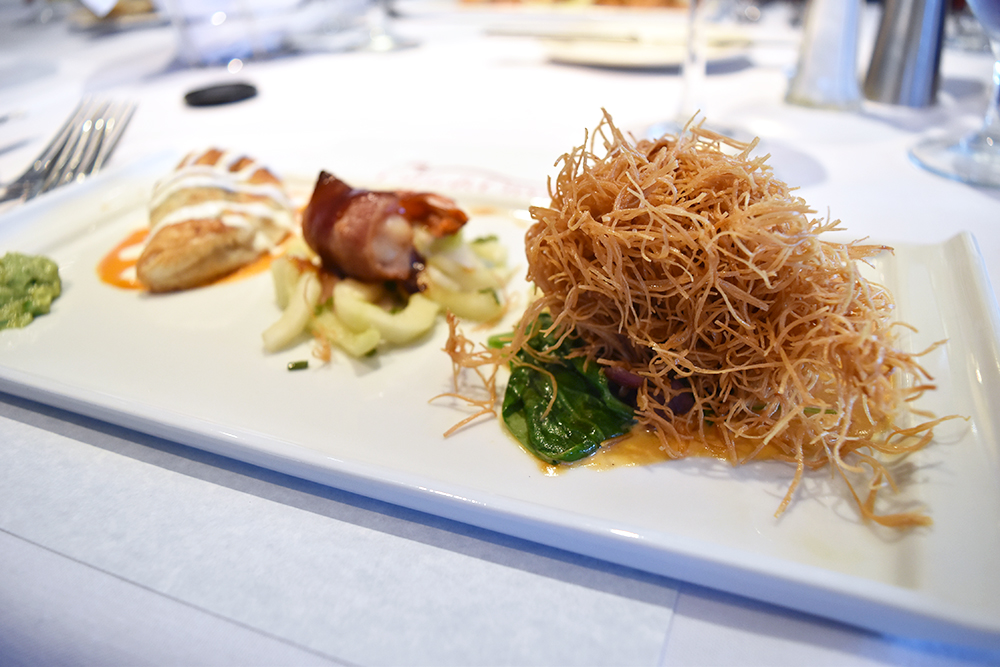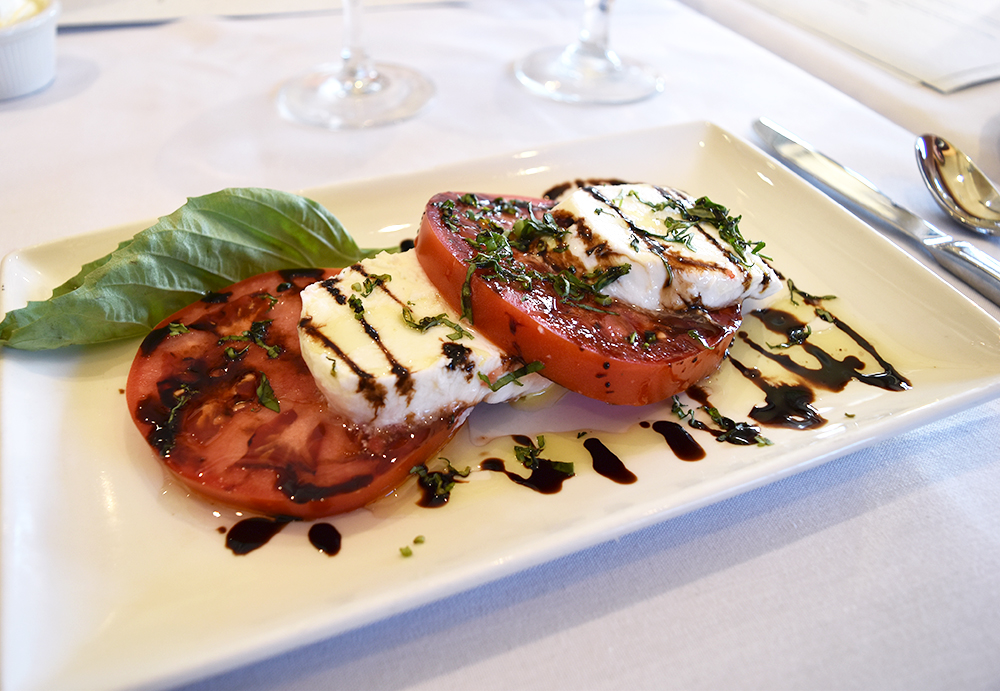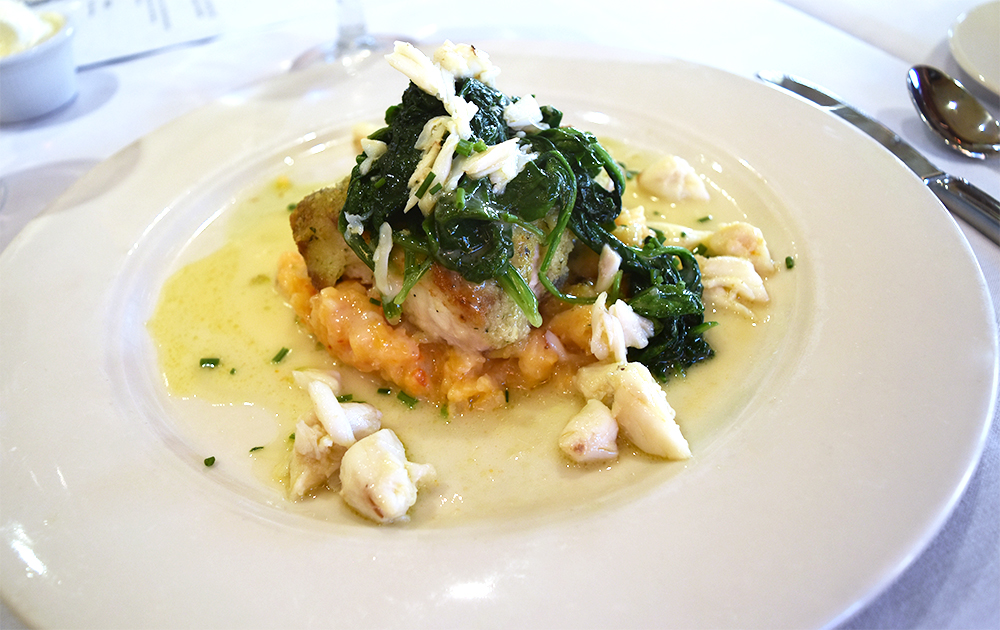 There's no better way to end the day than having a nice meal on the water. Tucked in the Annapolis City Marina, Carrol's Creek Cafe is easily accessible via one of the city's water taxis. Beautiful ambiance, fresh seafood, waterfront view and a setting sun are hard to complain about. Scallop lovers will enjoy their house-specialty appetizer: A plump scallop rolled in shredded phyllo, fried crisp, and served on a bed of wilted spinach, lump crab and prosciutto ham with a shrimp cream sauce. We also enjoyed an herb encrusted Rockfish fillet, roasted and served over sun dried tomato pesto risotto, sautéed baby spinach, jumbo lump crab, and sauced with a beurre blanc. Luckily we left room for dessert, which included a smooth espresso crème brûlée for me and a rich flourless chocolate molten lava cake for Tina.
Treat yo' dog!
Annapolis might also be the pet-friendly capital of the east coast. Not only will you find plenty of pet shops and dog-friendly restaurants with patio seating, you can even take your dog on many of the boats and water taxis. Cooper didn't make it out on this trip, but we're already planning another visit to take full advantage of his future favorite city. Plus, he heard how good the Annapolis Ice Cream Company is and hasn't stopped bothering us about it.
Disclaimer:  We were guests of AAACCVB and the establishments mentioned above as part of a #DCTravelBlogger promotional trip. As always, opinions remain our own.