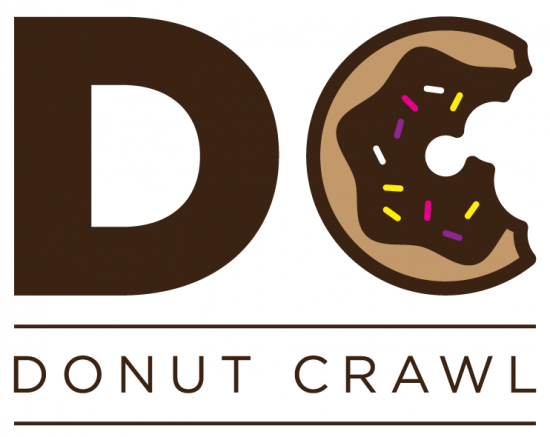 When:  Saturday, June 7, 2014 at 10:00 A.M.
Where:  Mount Vernon Square in Washington, DC
Registration:  Click here to register online.
More Info:  www.dcdonutcrawl.com
"I don't like doughnuts" – Said by no one I would ever want to hang out with.
"I love doughnuts so much that I'm going to create an event in which attendees ride bikes to various doughnut shops." – Said by a brilliant man who deserves a handshake, hug, and a bouquet of doughnuts.
That man is Erik Luchauer and in 2013 he had a dream. A simple dream that involved stuffing his face with doughnuts and riding his bike. Turns out he's not the only person who's dreamed of spokes and fried dough, because 250 hungry cyclists joined him last November to take an eight-mile bike ride to hit up four DC doughnut shops. This year's crawl is set for June 7th, so grease your bike chains up and empty your stomachs.
In addition to a four-mile bike ride and three doughnut shops, this year a portion of the proceeds from the crawl will benefit Food For Life, a project of Care Company. Food For Life uses food to educate and train low income young adults in Washington, DC. Sure if you teach a man how to fish he'll feed himself for a lifetime, but if you teach him how to cook that fish, it will taste a hell of a lot better and maybe he'll be the next DC restaurateur (watch out, Mike Isabella). Some of the program's previous graduates are already working in DC restaurants, contributing to the area's food culture.
Erik handled the project solo last year as it evolved from a word-of-mouth crawl with a few friends, to an official event with its own logo, website, and online registration. The whole thing came together so fast, that before Erik even realized it, he was in charge of a full-fledged doughnut crawl! This year, to help ease the burden, he's enlisted the help of  Will Fischer (who planned a similar event in St. Louis called the Tour D'Onut) and BicycleSPACE, a local bike shop who's agreed to sponsor the event.
This year's stops include three delicious DC doughnut shops: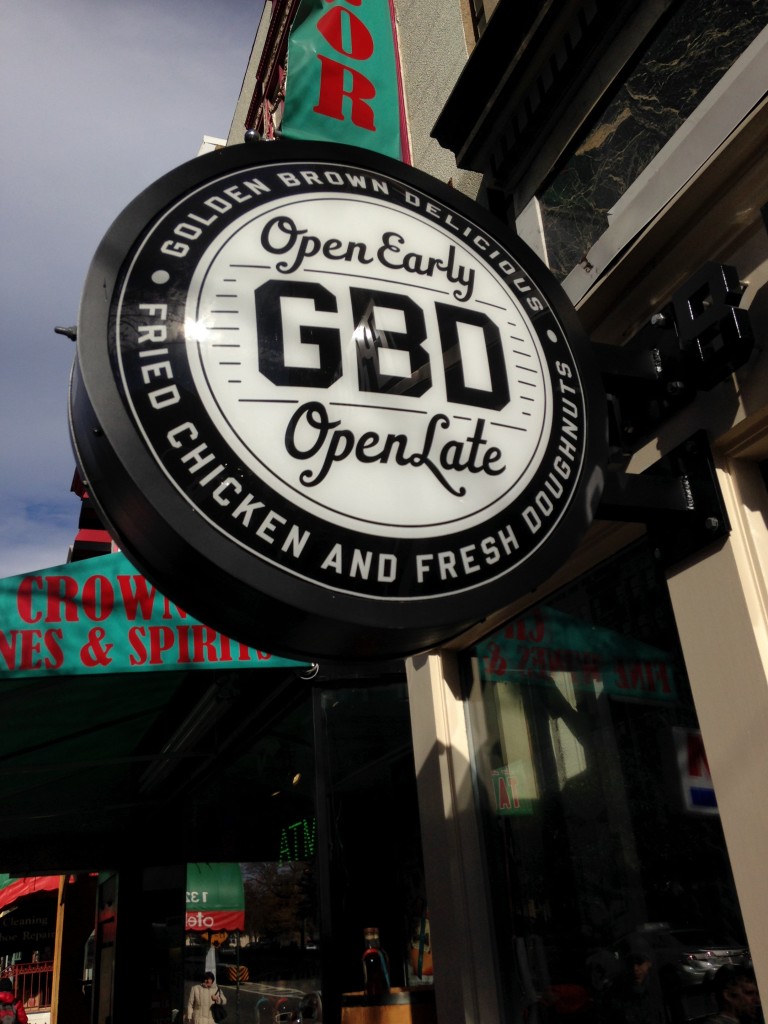 Photo Courtesy of Erik Kallevig
1.  Golden Brown Delicious (GBD)  – Pastry Chef, Tiffany MacIsaac whips up a great balance of traditional doughnuts (like the classic Vanilla Glazed) as well as new twists including Cranberry Fritter, Samoa, and Passion Fruit. They also serve fried chicken for lunch and dinner that is…well…golden, brown, and delicious.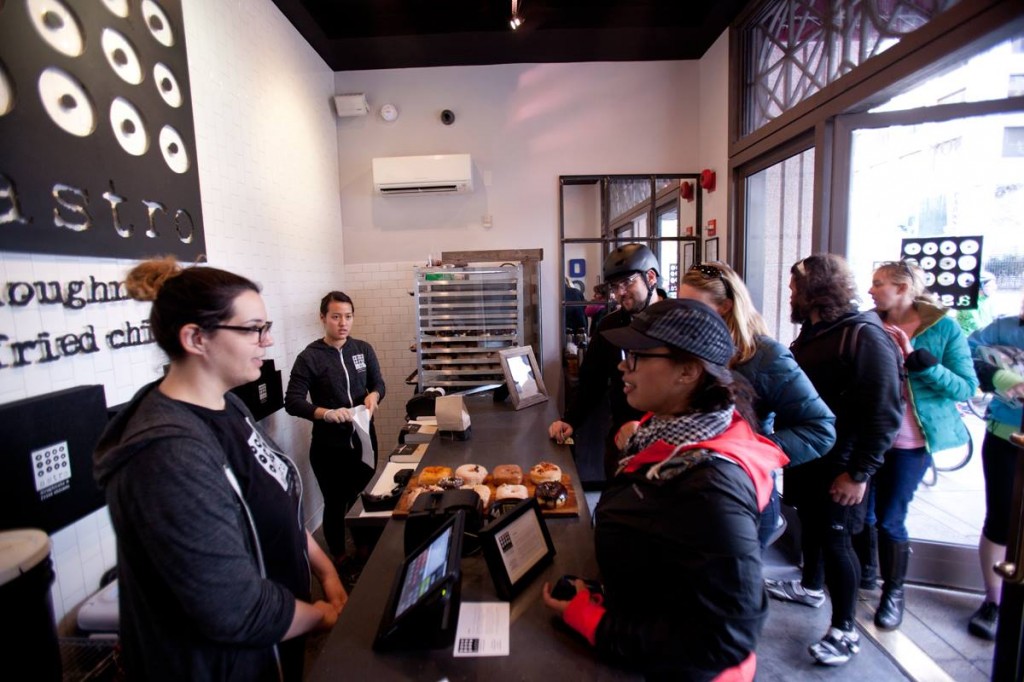 Photo Courtesy of BicycleSPACE

2.  Astro Doughnuts & Fried Chicken – Having been ranked by the Washington Post as being the best doughnut in DC, the Crème Brûlée doughnut at Astro is worth the four-mile bike ride alone. I can say from personal experience that this doughnut will change your life (goodbye, Dunkin' Donuts). But don't make plans for lunch.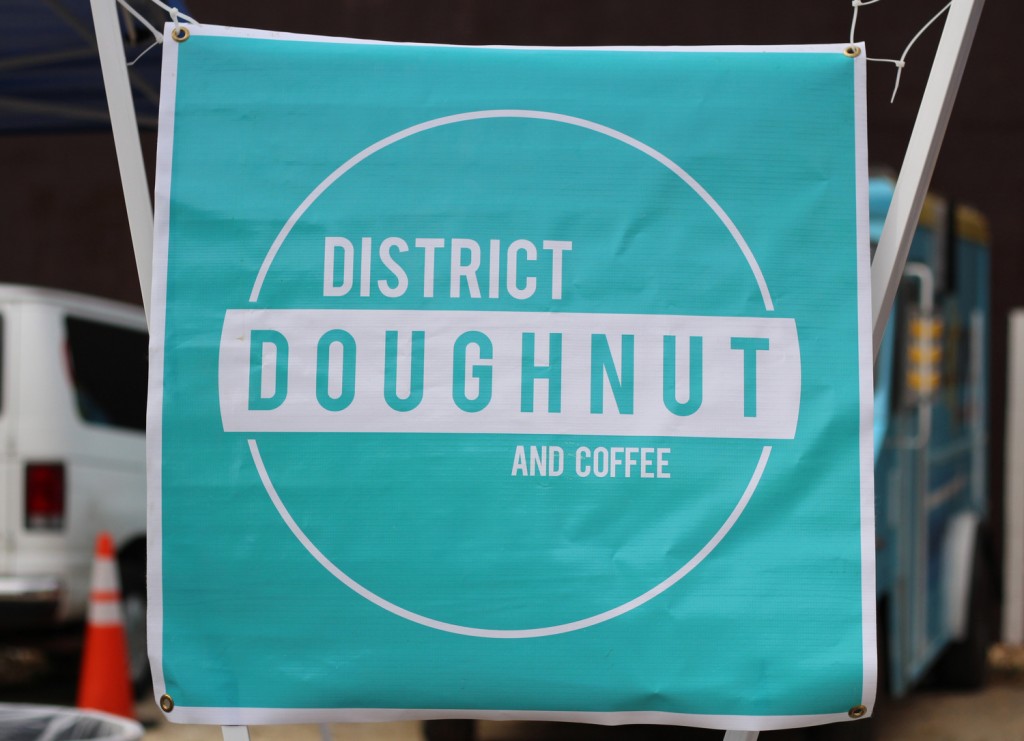 Photo Courtesy of District Doughnut
3.  District Doughnut – The crawl ends with a reception hosted by District Doughnut where crawlers can enjoy music, doughnut-themed games, food vendors, and plenty of those magical fried rings of deliciousness. As one of the newer entrants into the DC doughnut scene, Owner and Executive Pastry Chef, Christine Schaefer has created a formidable doughnut menu including Cannoli, Orange Chocolate, and (the one that I most want to try) BROWN BUTTER.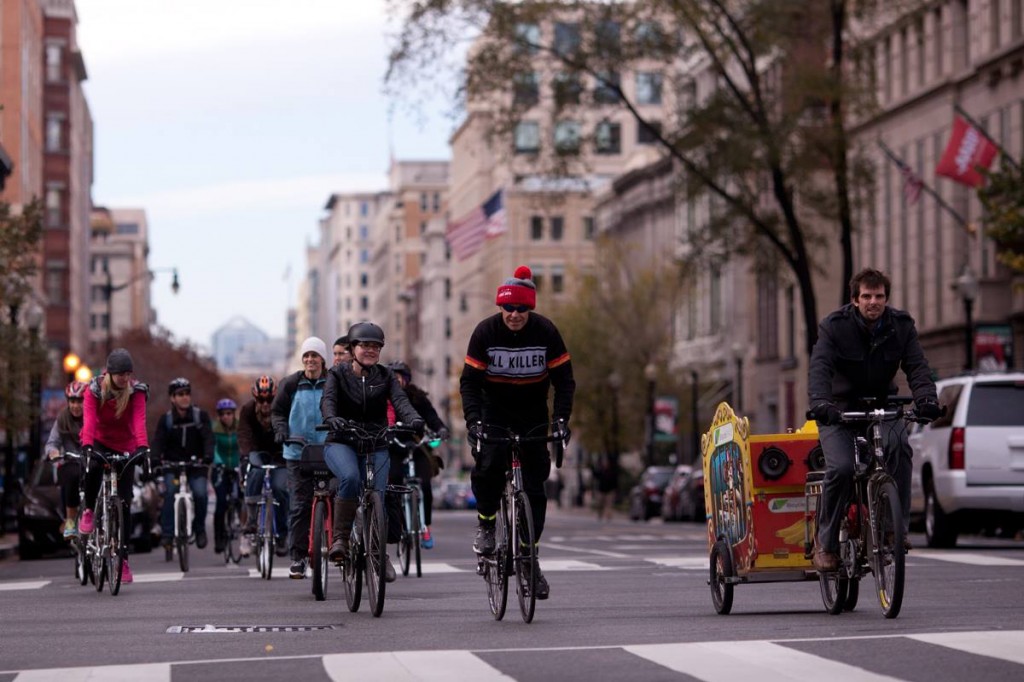 Photo Courtesy of BicycleSPACE

I had an engaging conversation with Erik about the DC Donut Crawl, doughnuts, and food in general. His fondest memory of the circular treats was a Maple Bar doughnut from Daylight Donuts in Searcy, Arkansas. He remembered it being a well-done, perfectly simple maple doughnut which helped him get through many early-morning classes in college. As we reminisced about doughnuts past and our love of the many brilliant food options in Vienna, VA, I realized something…
Erik Luchauer is just an ordinary guy with a passion for doughnuts.
It's inspiring to see someone take the initiative to organize an event like this, which not only creates a fun experience for the attendees and helps support a local charity, but also promotes three brilliant doughnut-makers. The most effort I've ever put into my love of those golden rings was stuffing a dozen from Stan's Doughnuts in LA into my checked bag to transport back home (shockingly none were confiscated by TSA agents for "national security"). So I'm clearly not putting in as much effort as Erik.
He was very appreciative of any and all supporters and he said that even one single retweet on Twitter was helpful. That's a fantastic attitude to have and it helps boil down why we (foodies, bloggers, tweeters, etc.) do anything: We're just looking for someone else to share an experience with. Doesn't matter if it's two friends or two hundred strangers. For me, just chatting with Erik for an hour was worth all of the time and effort I put into this blog, tweeting, and "testing" recipes.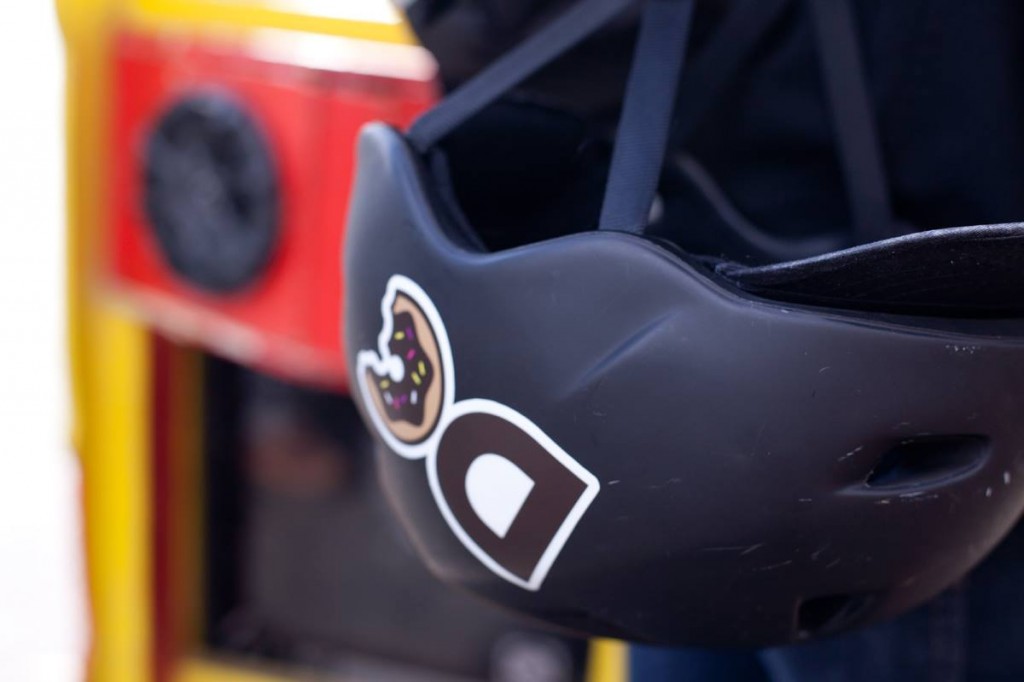 Photo Courtesy of BicycleSPACE
So there's bike riding, doughnuts, a ton cool people, AND you get to help a great cause. I can't see any downsides to this event, so hurry up and register right now. Don't have a bike? No excuse, because Capitol BikeShare is offering 50 free 1-day memberships to crawlers.
More information can be found at dcdonutcrawl.com and definitely follow @DCDonutCrawl on Twitter for updates and random doughnut-inspired tweets.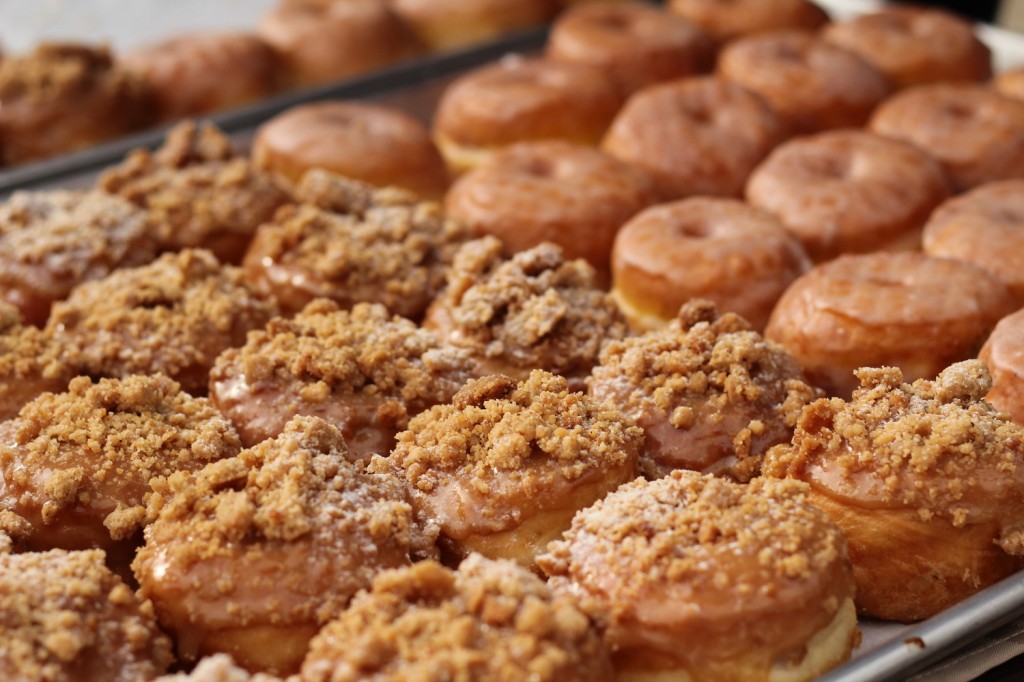 Photo Courtesy of District Doughnut