It's not often that we make cookies from a box mix. It's even less often that we would publicly admit to it on this blog. These cookie mixes are different.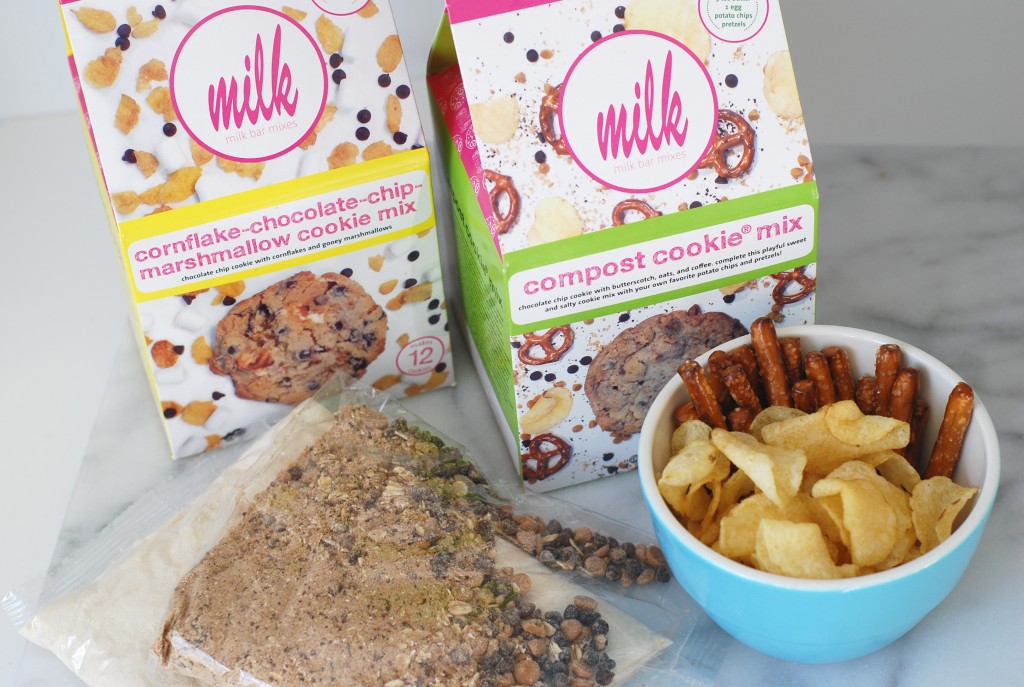 We're talking about cornflake-chocolate-chip-marshmallow cookies. We're talking about compost cookies comprised of chocolate chips, butterscotch, oats, coffee, pretzels, and potato chips.
I'm assuming I don't have to tell you about the brilliance of Momofuku Milk Bar's Christina Tosi…wait…You don't know Christina Tosi? Google her. Watch her make Crack Pie. Read her books. EAT HER FOOD.
There are good pastry chefs out there. And there are out-of-this-world-level-super-human-pastry chefs. Tosi eats both for breakfast (with a big glass of cereal milk, no doubt).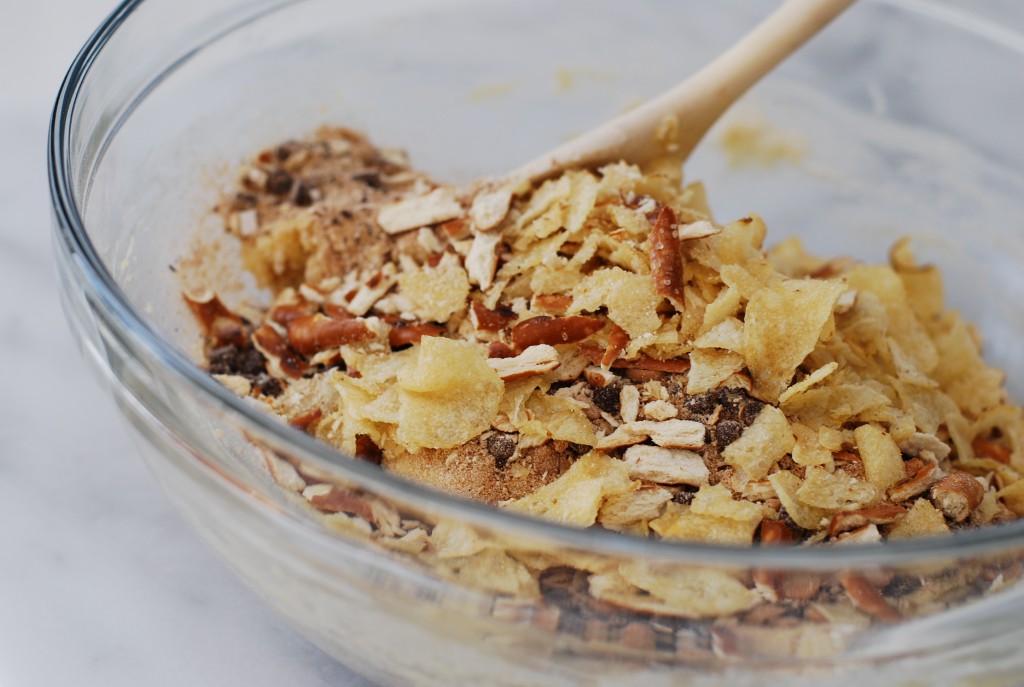 She's the co-owner and mad scientist behind Momofuku Milk Bar, giving birth to such monsters as the cereal milk, cornflake cookies, and crack pie. Yeah, CRACK PIE. A pie so addicting that the members of her kitchen couldn't think of any other name. Three entered rehab. One is still there.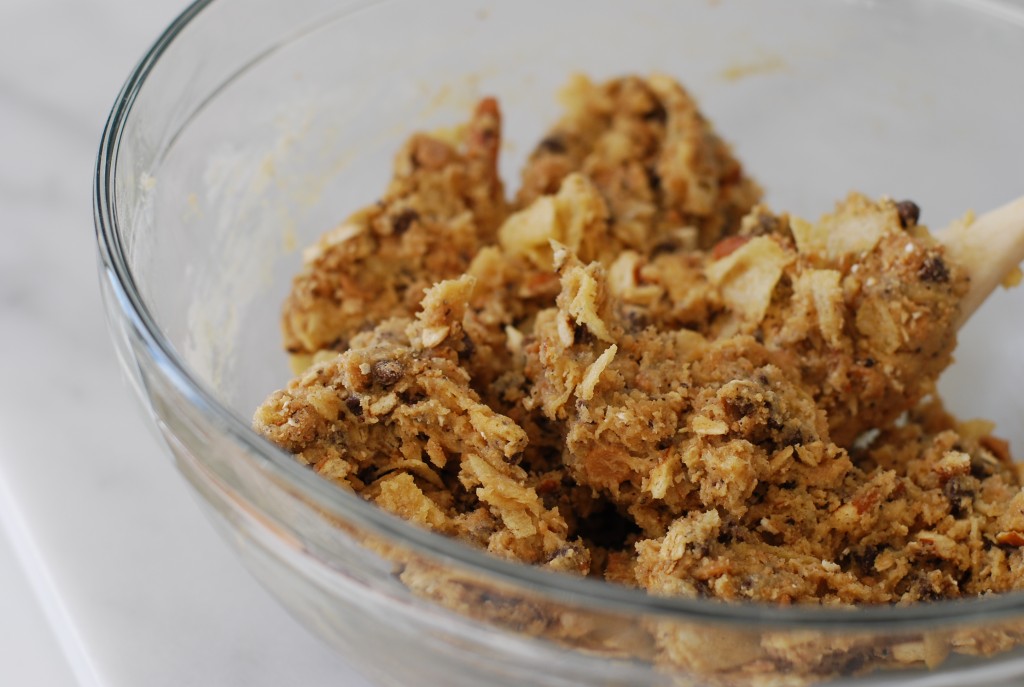 Anyway, Tosi didn't just beat Betty Crocker, Duncan Hines, and that chubby dough boy at their own game, she straight up annihilated them. The Milk Bar compost cookies and cornflake-chocolate-chip-marshmallow cookies rival every cookie I've ever eaten. EVER. I ate about 8 good sized cookies from the first batch. (It's the reason why there are no pictures of the cornflake cookies. I ate them. Not even the camera flash was fast enough to beat me.)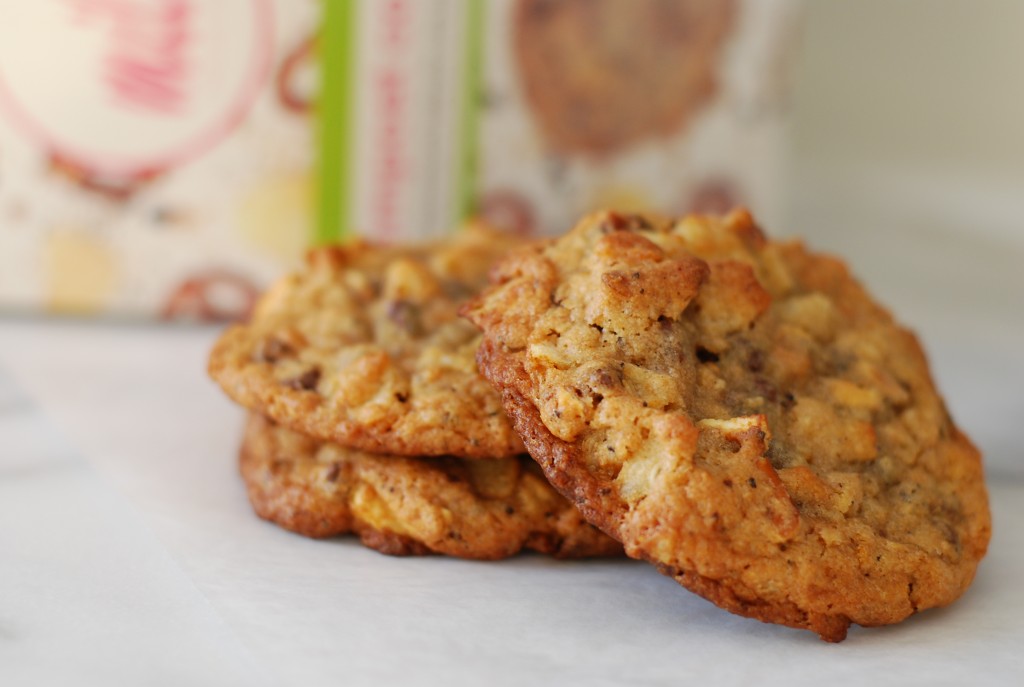 What makes these cookie mixes so special?
10 Reasons Why Milk Bar Cookie Mixes Are So Special
1.  They are addictingly sweet and salty. I triple-dog dare you to eat just four. Not possible, because you will go back for a fifth…and a sixth.
2.  Making Tosi's cookies from scratch is a pain the arse. The downside to Tosi being a mad scientist, is that all of her recipes either require some weird ingredient or about 11,000 steps. So, these mixes take care of 90% of the hard work. If you're too lazy to throw in 10%, then you probably already stopped reading.
3.  They are available at Target, so there's no excuse not to go buy some now. Seriously, you know you're going there anyway to pick up bottled water and yogurt.
4.  The per cookie price of $0.58 (excluding the cost of the egg and butter) is cheaper than ordering pre-made cookies from Milkbar.com at $4.46 (including shipping). These things are a steal.
5.  You can eat these cookies for breakfast. Crush them up, toss into a bowl, pour milk on top and enjoy your new power meal.
6.  They are both chewy AND crunchy. So if they were human, they'd be like the perfect combination of sexy and cute.
7.  You can take them on a plane…unless you forget.
On a plane Sacramento and I just realized I left my last @momomilkbar compost cookie at home. NOOOOOOOOOOOOOOOOOOOOOOOOOOOOOOOOOOOOOOOOOOOO!

— Evan Shaw (@getinmymouf) March 11, 2015
8.  Dogs shouldn't eat them, so more for you.
9.  They make great gifts for co-workers.
Never a bad morning when @momomilkbar products are sitting on my desk pic.twitter.com/KIpU7aukCQ — Evan Shaw (@getinmymouf) February 26, 2015
10.  They taste like awesome.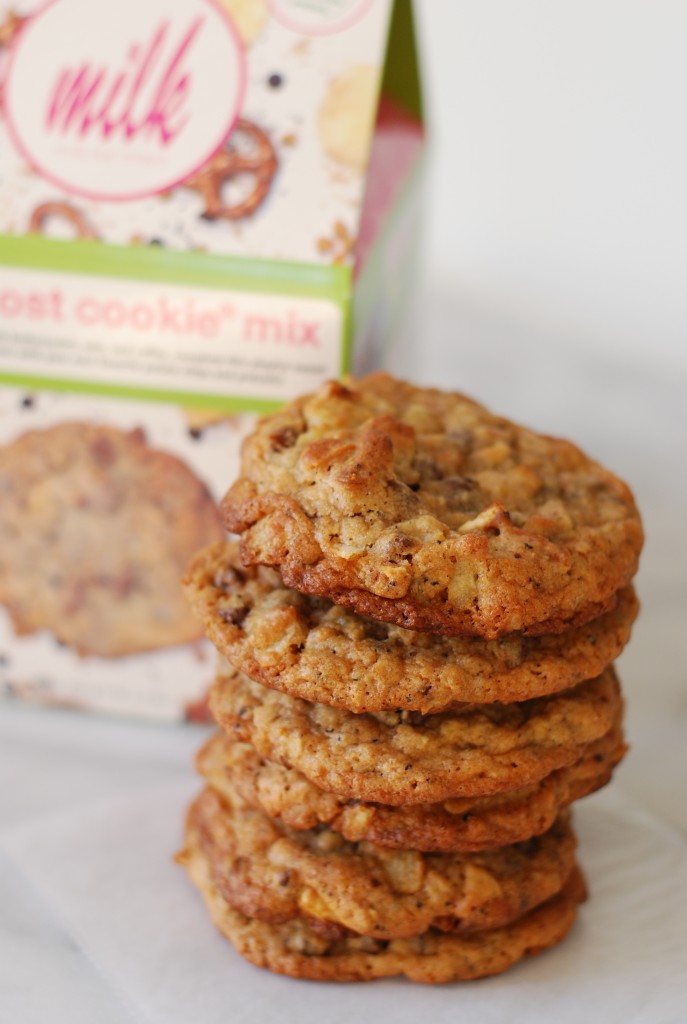 Soon enough we will have our own Momofuku Milk Bar here in DC, but for many people wishing to feed their sweet tooths, they have to either travel to New York or Toronto OR purchase the cookies online. Now all you have to do is stop by the baking aisle at your local Target. It actually takes more effort not to make them than it does to make them (don't check the science on that one), so you have zero excuses for not trying these.
Disclaimer:  We did not receive any compensation or free samples for this post. All opinions are our own. All cookies tasted good. No dogs were harmed during the writing of this post. 
Like what you see? Let's be email buddies: