[This is post #041 towards #100DaysOfFoodBlogging, our goal to do 100 posts in 100 days as part of The 100 Day Project. Yeah, we're behind, but we'll catch up…]
"A pickle lover's dream."
That's how Wendy's has been marketing their recently launched, limited time Crispy Dill Chicken Sandwich. The sandwich improves upon their standard crispy chicken sandwich with crinkle-cut dill pickles, cucumber dill sauce, and Monterey Jack cheese.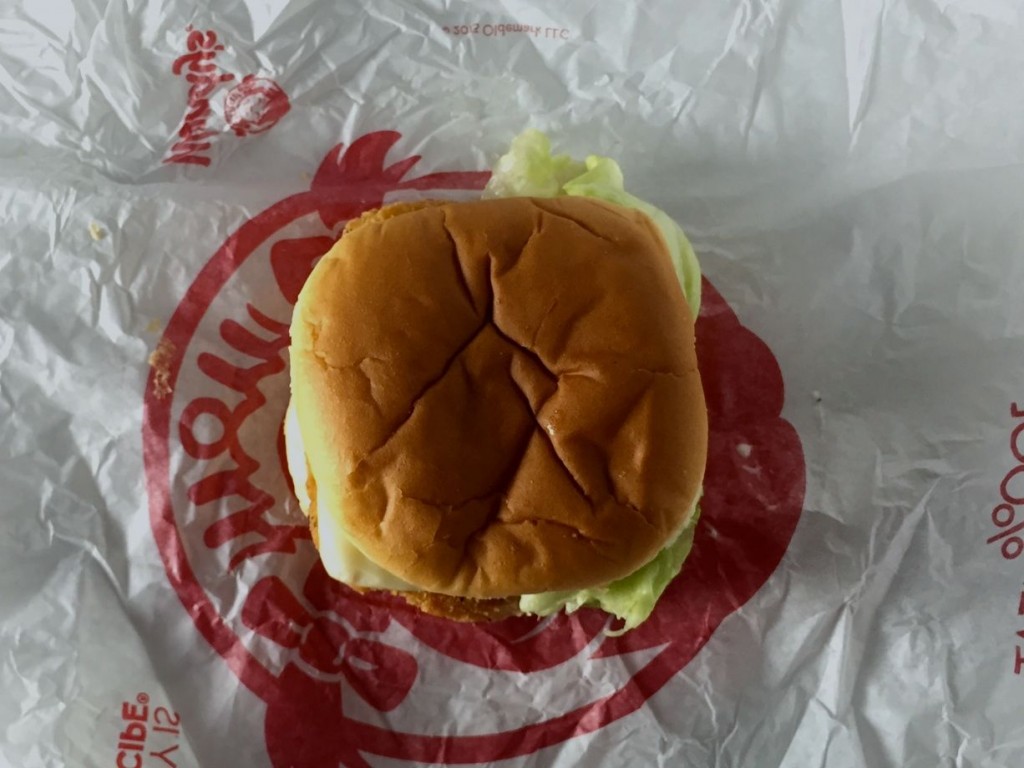 Well, I love pickles. Is this a sandwich I'd be dreaming about?
Not likely.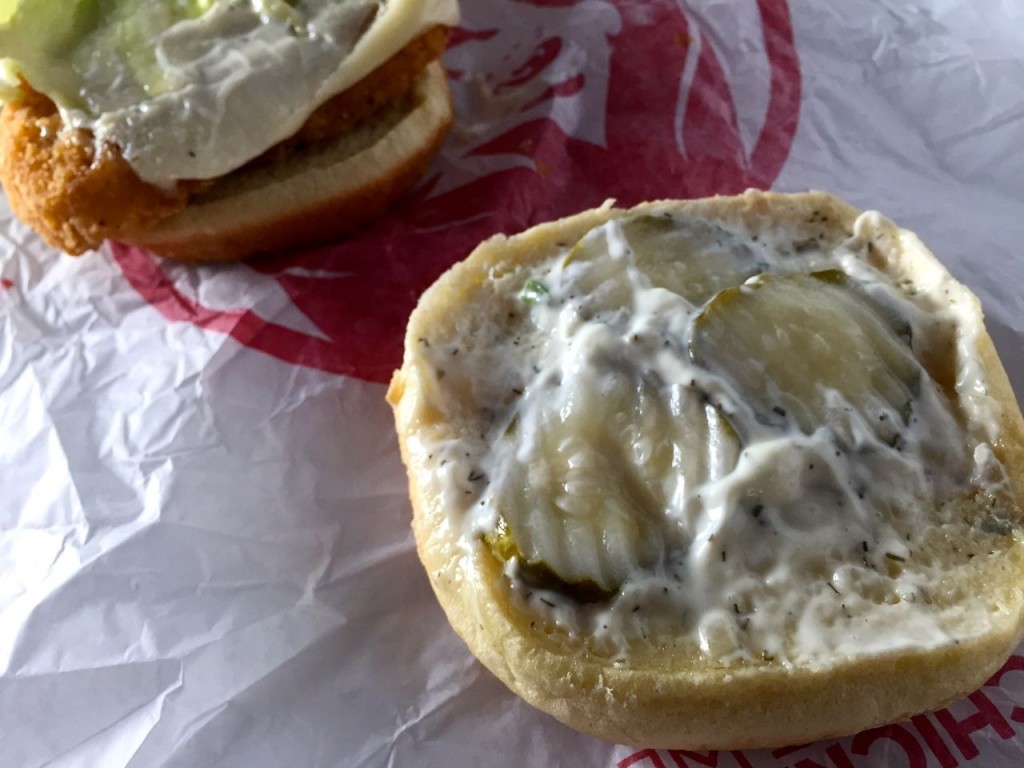 Although it was good (and clearly good enough for me to eat two in one sitting), I have a few improvements that this sammich would need in order to be permitted into my REM sleep cycle:
Needs about a dozen more pickle slices – If I'm having a pickle-induced dream, there better be more than three pickles on my sandwich. I actually really like Wendy's pickles, so the lack thereof makes it even more frustrating. If they really want to please the pickle coalition, maybe they should give away a free jar of pickles with every purchase.
The sauce tastes too much like tarter sauce – I didn't dislike the sauce, but I kept thinking I was eating a fish sandwich. Never a good thing when you're not eating a fish sandwich.
Lettuce, seriously? – You could make the argument that the lettuce is there for texture, but the pickles already add a crunch (and if there were more pickles, there'd be even more of a crunch), so the lettuce feels redundant. Add a sprig of fresh dill if you want a green plant on the sandwich; at least that's what would be in my dreams.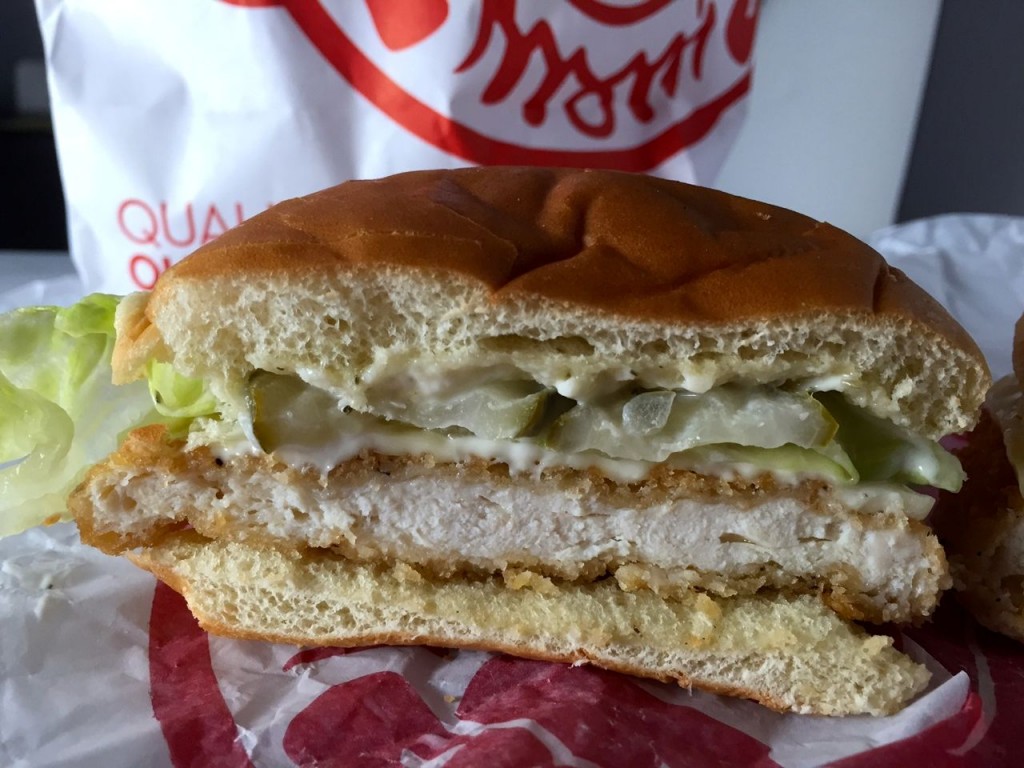 Verdict:  It's worth a try if you like pickles (it was only $1.99), but I probably won't be getting it again unless these toppings are offered on the whole chicken breast fillet sandwiches rather than the processed crispy chicken patty. Wendy's regular Spicy Chicken Sandwich still rules my dreams.
Want a second opinion? Check out these other online reviews:
Grubgrade | Review:  Crispy Dill Chicken Sandwich from Wendy's
Fast Food Watch | Review:  Wendy's Crispy Dill Chicken Sandwich
If you liked this post, you might like the Brainstorming Notes Behind Pizza Hut's Hot Dog Stuffed Crust Pizza: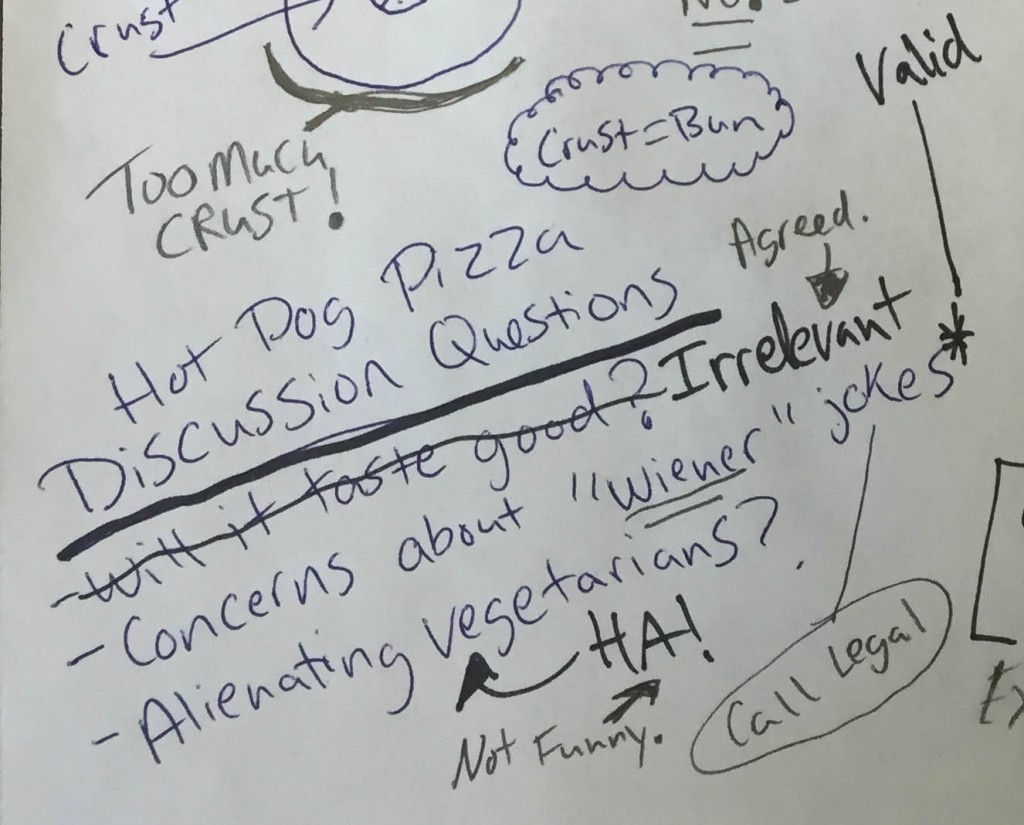 Disclaimer:  Wendy did not pay us to write this review, nor did she provide any free sandwiches.