Winter isn't coming. It's here.
After returning to Castle Black from the cold, treacherous conditions, one needs a quick meal so they can return to their Night's Watch duties. That assumes that they're still alive, but now is hardly a time for pessimism.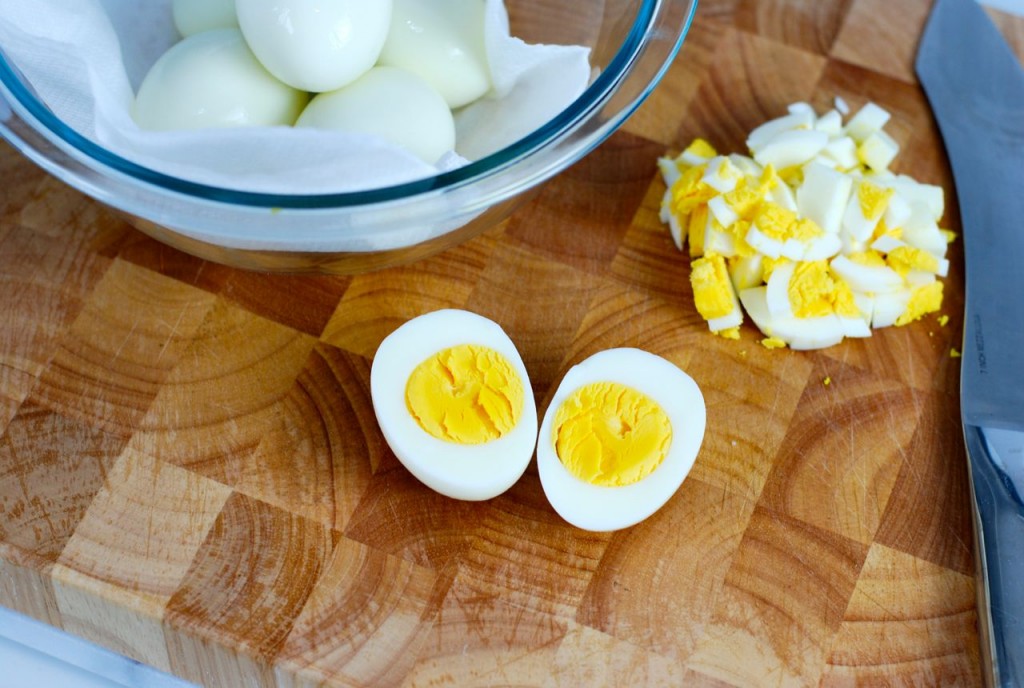 When you're trapped inside with white walkers outside during a snowstorm, you start looking for ways to use random stuff in your cabinets. (For the record,  "snowstorm" in the Northern Virginia/DC metro area consists of anything over 1 inch of snow.)
So, with A SONG playing in the background and lots OF ICE outside, we thought it would be nice to add some heat AND FIRE to a fairly average dish:  egg salad.
How was this accomplished? We wanted to use dragon eggs instead of chicken eggs, but we didn't have any in our pantry. So, we added Whole Food's Spicy Curry Rub to our boring ol' normal eggs.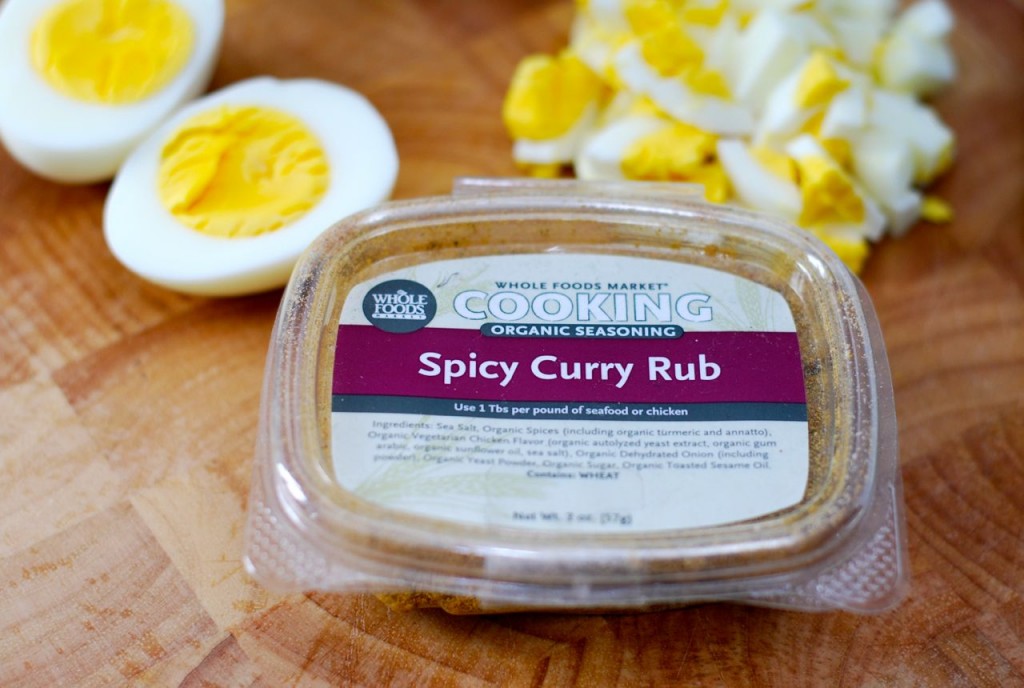 We're already huge fans of the spice rub, which gets used for searing and grilling a multitude of proteins. (It even works great in stewed chickpeas.) So, to say it's a universal spice mix that could possibly unite the Seven Kingdoms is an understatement.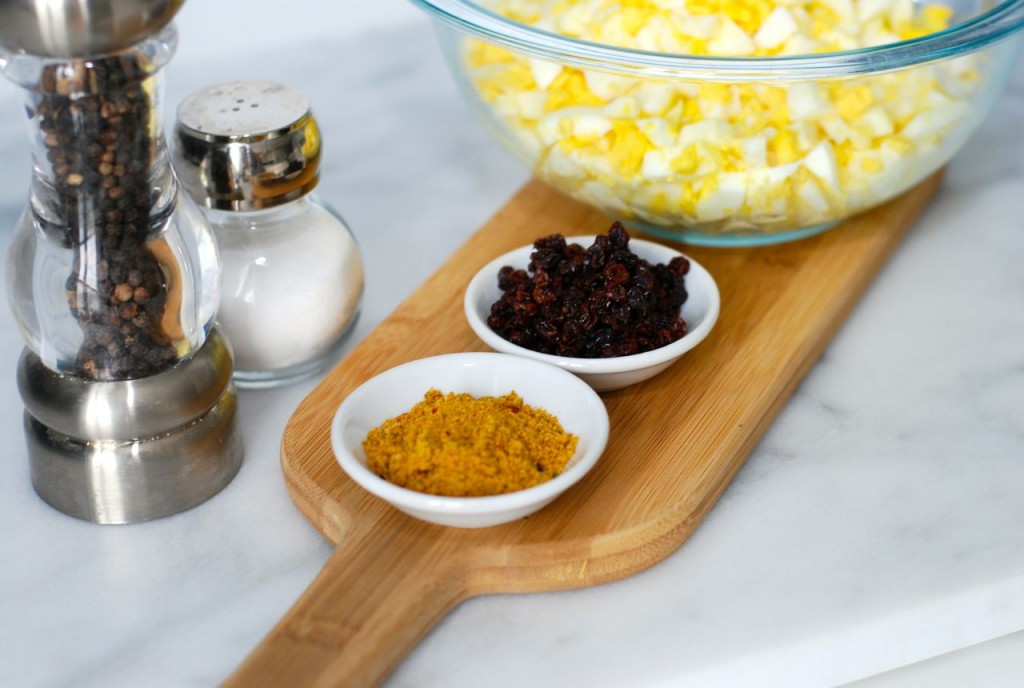 This dish is fit for everyone, including a king sitting on the Iron Throne.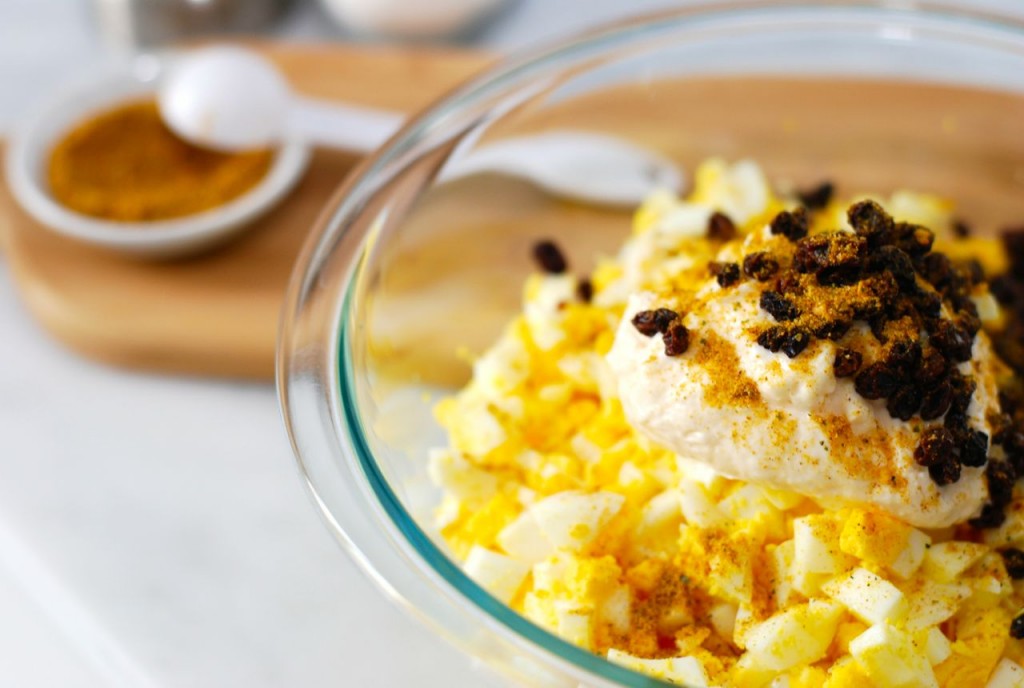 Can you tell we can't wait for Game of Thrones to come back on April 12th?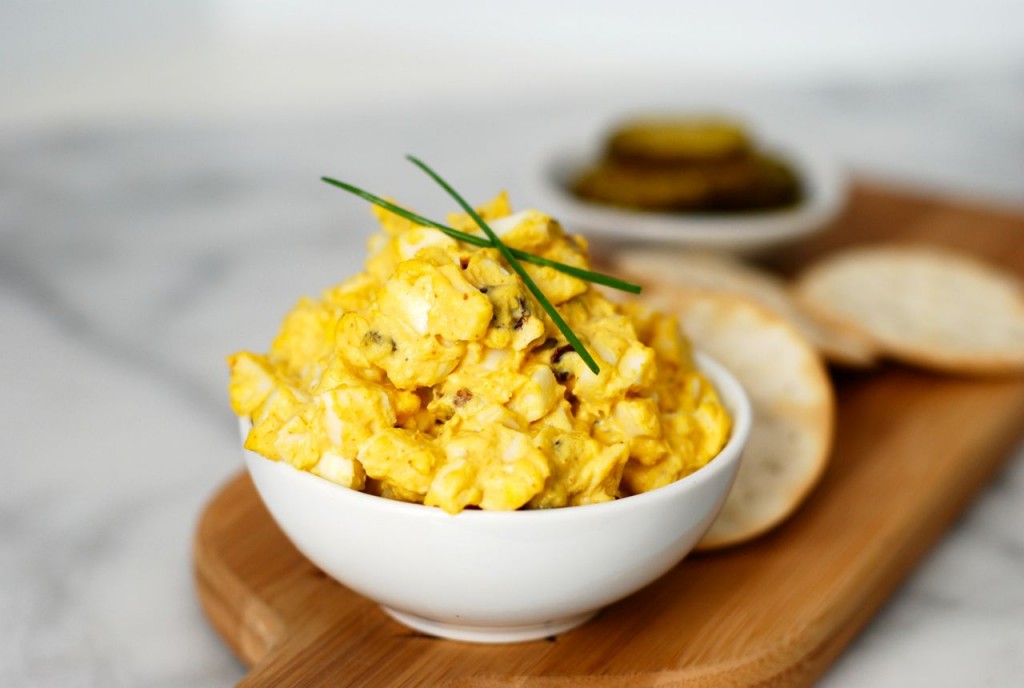 Dracarys!
CURRIED EGG SALAD
8 XL Eggs
1/3 Heaping Cup of Mayonnaise
2 Tablespoons Currants
2 1/2 teaspoons Whole Foods Spicy Curry Rub
1/2 teaspoon Sriracha
Salt & Pepper to taste
1.  Make hard boiled eggs. You already know how to do that, right? If not, check out our deviled egg recipe for tips.
2.  Dice your hard boiled eggs and mix with the rest of the ingredients in a medium mixing bowl (preferably one with a lid so you don't have to get another bowl dirty to store the egg salad).
3. Serve with crackers & pickles, on a sandwich, crostini, or just eat it out of the bowl with your fingers.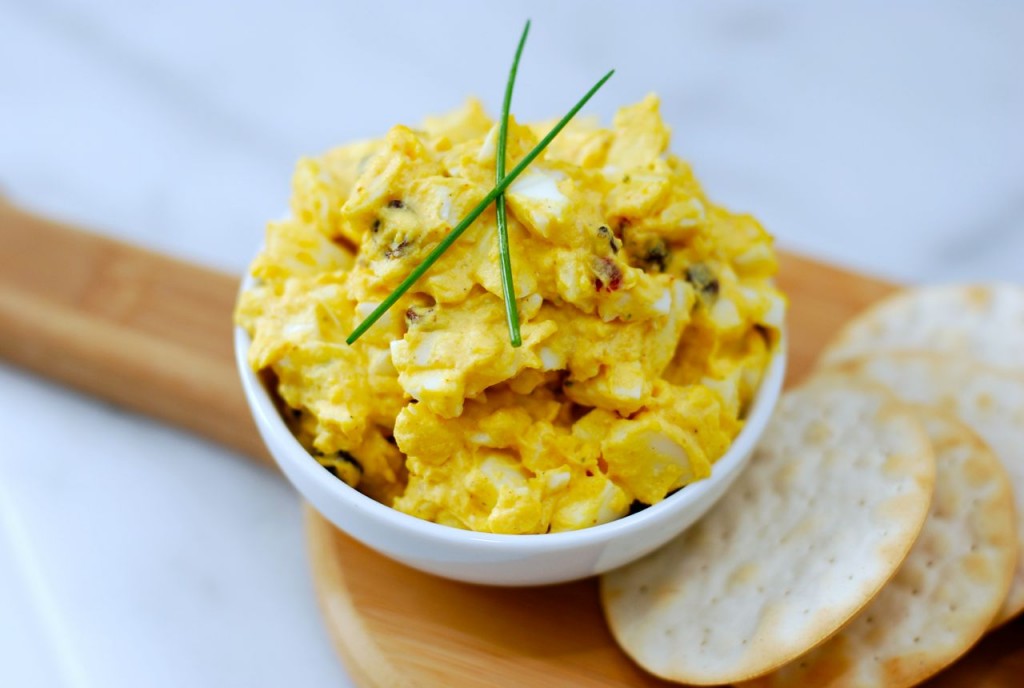 Disclaimer:  No compensation or free products were provided for this post. All opinions and references to dragons are our own. 
Like what you see? Let's be email buddies: