This post is made possible through a partnership with the cool cats at Hyundai, who provided us with a vehicle to test drive for a week. You can follow the conversation on social media with the hashtag #DriveHyundai.
Specs
MSRP (as tested):  $39,875
MPG Estimate: 19 city – 24 highway
Engine:  2.0L Turbo Gasoline Direct Injection 4-Cylinder
Power:  240hp | 260 lb-ft of torque
Transmission:   6-Speed Automatic
Color:  Twilight Black (exterior) / Gray (interior)
Options:  Ultimate Tech Package (Smart Cruise Control, Automatic Emergency Braking w/ Pedestrian Detection, Lane Departure Warning, Electronic Parking Brake w/ Auto Vehicle Hold, Dynamic Bending Light, High Beam Assist, Auto-Leveling Headlights)
For more info, click here to view the 2018 Hyundai Santa Fe Brochure.
We spent a week with the Santa Fe Sport, including a beautiful weekend on the water in St. Michaels, MD (check out our companion post here).  Afterwards, we sat down–or rather, IN—the Santa Fe to see what makes it so ultimate.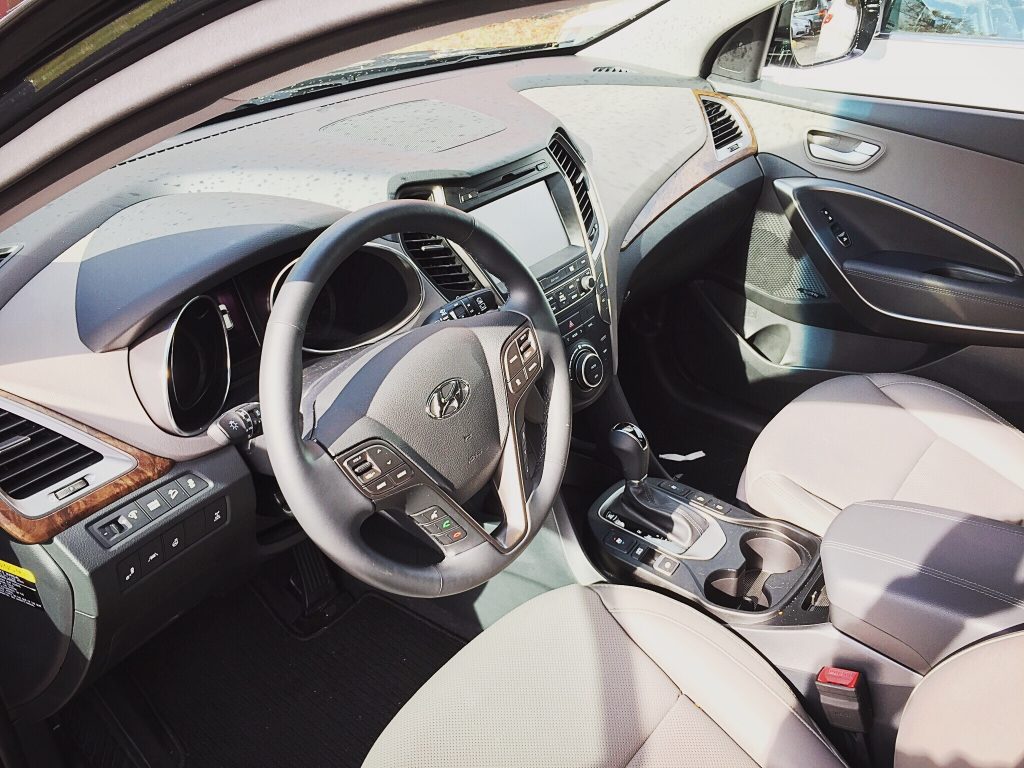 Get in my Mouf (GIMM):  I notice that you don't beat around the bush with your model trim: ULTIMATE.
Santa Fe:  I feel as though it is a quite accurate descriptor.
GIMM:  Indeed, but in the words of Kendrick Lamar, "Be humble."
Santa Fe:  I hardly think Kendrick was referring to a family SUV when he wrote that song. And yes, I am familiar with his music library. I do subscribe to XM Sirius.
GIMM: Yes, I recall enjoying satellite radio on our trip.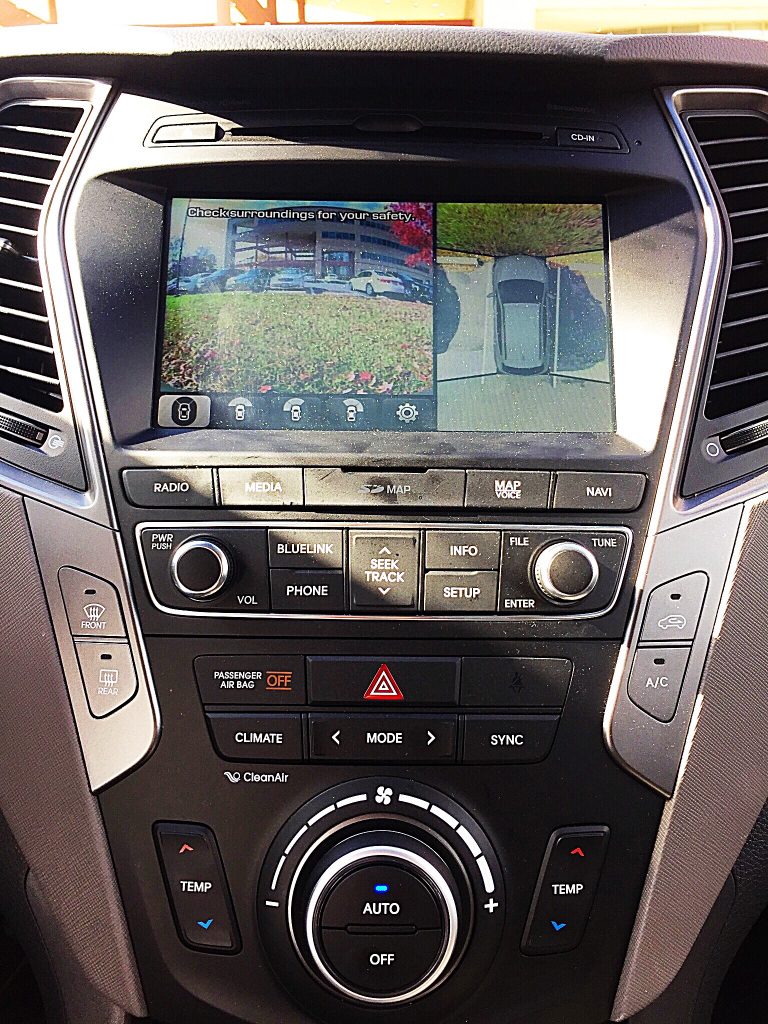 Santa Fe:  I know. I was there. Anyway, you were questioning my humbleness?
GIMM: I didn't mean to question your humbleness, I was just pointing out how…not humble it is to use "ultimate" to describe one's self.
Santa Fe:  You did and it's possible to be humble and accurate. Look, I'm not a flashy luxury vehicle that flaunts what I have. I'm an all around great SUV who happens to have an options package that is, well–
Do you know what the definition of ultimate is?
GIMM:  Of course. I mean, I didn't go to college for five years and not learn big words.
Santa Fe:  Right. Then you already know that "ultimate" can be defined as the "best achievable or imaginable of its kind."
Can I ask you another question?
GIMM:  Go for it.
Santa Fe:  You spent a week with me. Was there anything else you felt that I was lacking? Something else that you desired to have?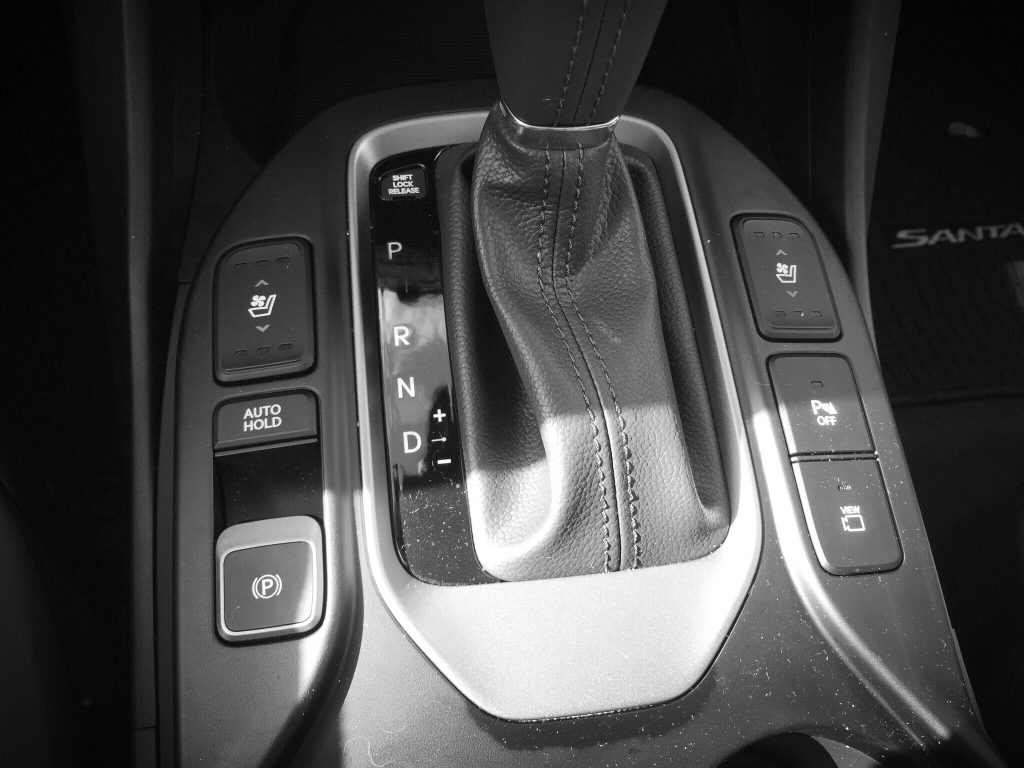 GIMM:  Hmm…Anything?
Santa Fe:  Anything at all.
GIMM:  Pizza.
Santa Fe:  You did have pizza!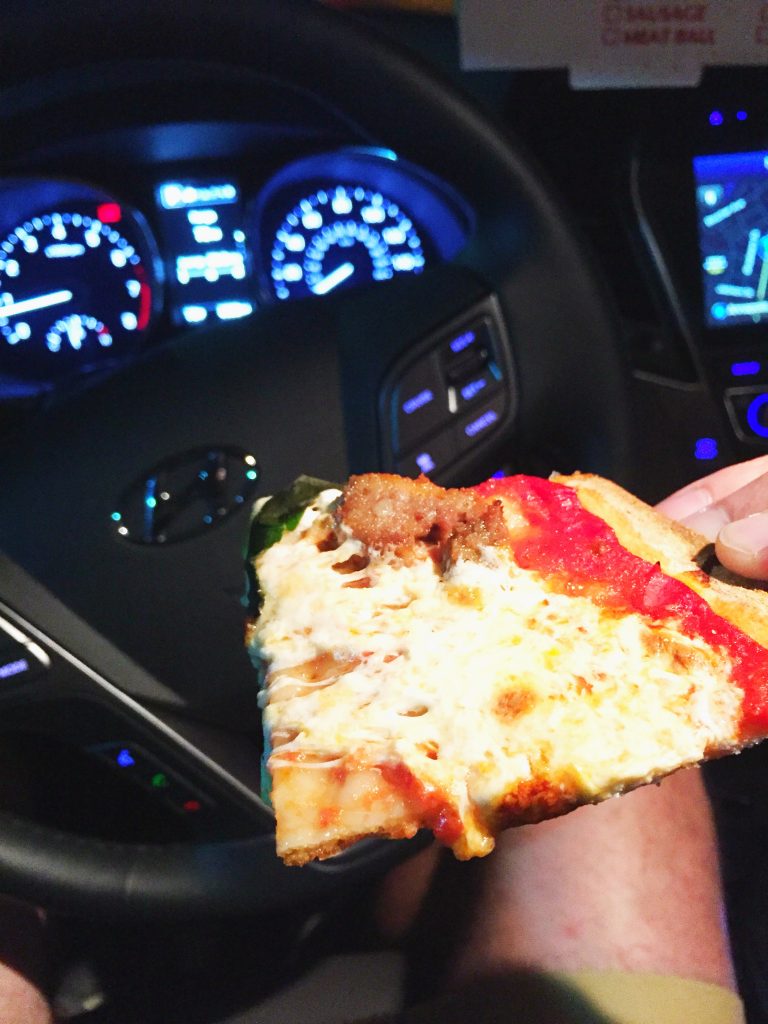 GIMM:  Yeah, but we had to order it and pick it up. Would be nice if you could just make pizza. THAT would be ultimate.
Santa Fe:  I'll keep that in mind for next year's model…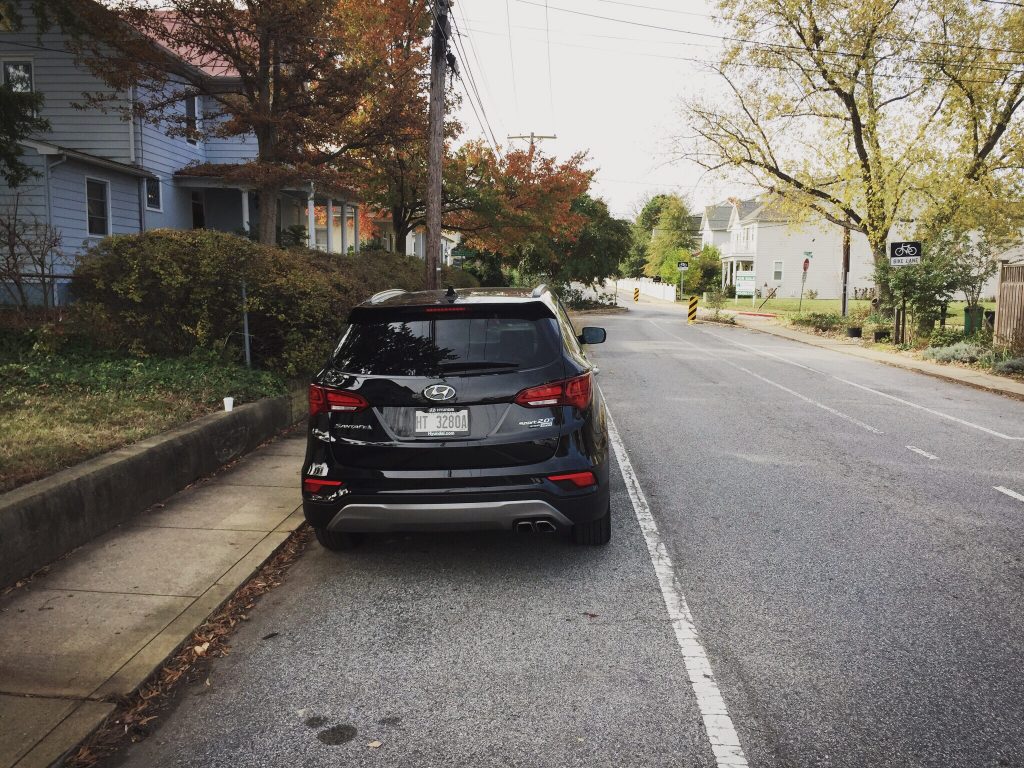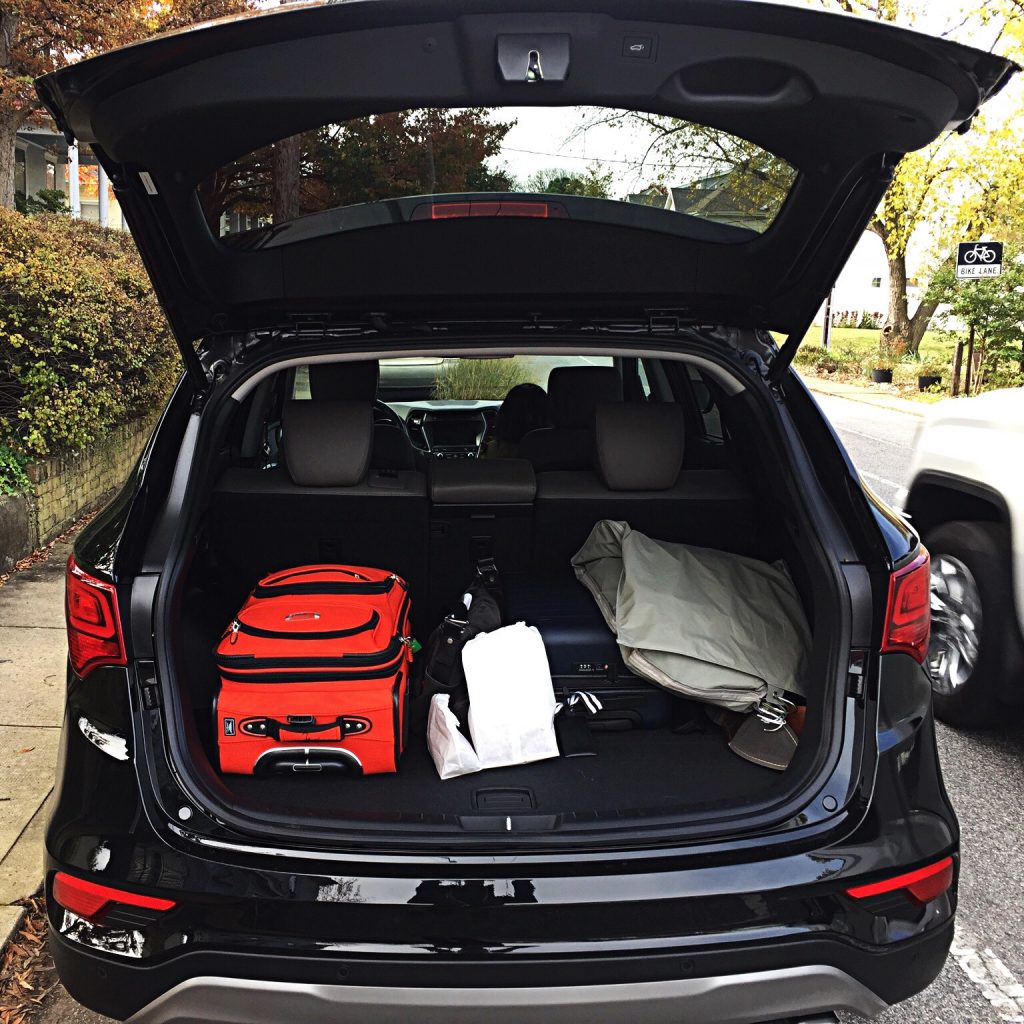 ***
Disclaimer: As noted above we were provided this vehicle courtesy of Hyundai. Other than being allowed to test drive this vehicle, we were not provided any monetary compensation for this post. All opinions and fake interviews with inanimate objects remain our own.