This post is made possible through a partnership with the awesome folks at DriveShop and Mitsubishi Motors, who provided us with a vehicle to test drive for a week. You can follow the conversation on social media with the hashtag #DriveMitsubishi.
***
We needed a small, sporty car for a California trip starting in Los Angeles and ending in San Diego, so we were matched up with a 2016 Mitsubishi Lancer 2.4 SEL AWC. Having minimal experience with Mitsubishi, I was intrigued since the Lancer is one of the least expensive all-wheel-drive sedans money can buy.
Specs
MSRP (as tested):  $22,805
MPG Estimate: 23 city – 31 highway
Engine:  2.4L MIVEC SOHC 16-valve, 4 cylnders
Power:  168 hp @ 6000 rpm  | 167 ft-lbs. @ 4100 rpm
Transmission:   CVT
Color:  Diamond White Pearl
For more info, click here to view the 2016 Mitsubishi Lancer brochure.
Comfort
I'm seat-spoiled in my daily driver, so I wasn't expecting a compact sedan to have comfortable seats. Fortunately, the driver's seat didn't cause any back pains on the trip from Los Angeles to San Diego. The seats were firm and not necessarily something that I'd fall asleep in like a recliner, but they do the job surprisingly well.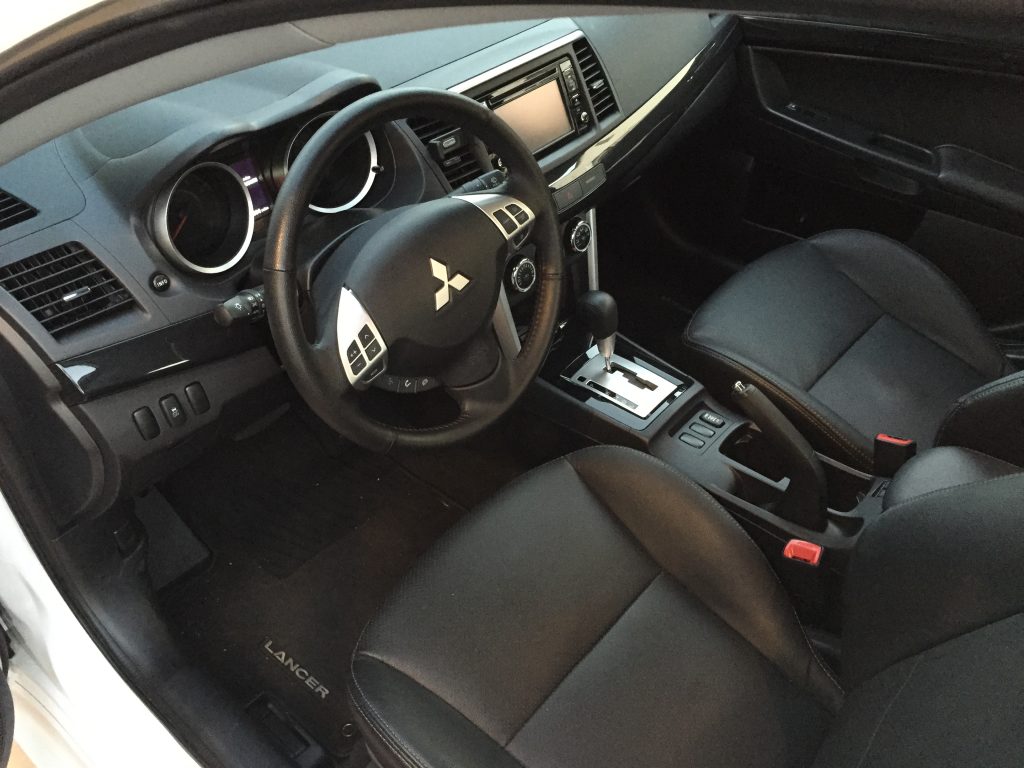 Was disappointed that there was no telescoping steering wheel, but despite this, the wheel position wasn't a distraction. Overall driving comfort was good – nothing ends up standing out as uber-comfortable, but after driving the car a lot you realize that everything does it's job to a point where you don't even think about it. Like the car isn't trying to distract you in any way. It simply wants to do its job.
Oh, Lancer…you're so humble.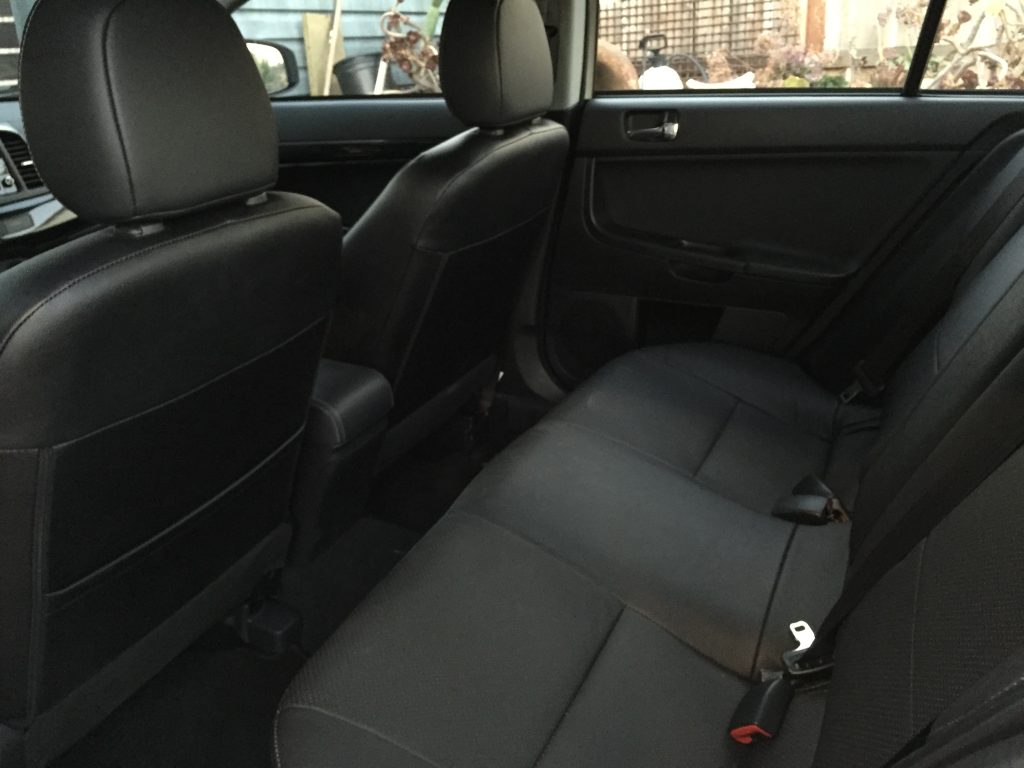 Performance
Power was sufficient enough that I don't recall ever feeling like we needed more umph to get around or to merge on to the highway. I'm also a big fan of car having good handling over a soft ride, so I enjoyed the car's nimbleness around turns. I can safely say that if you need to make a quick U-turn in the middle of a neighborhood street, the Lancer can easily handle it.
We didn't really need to use the all wheel drive for anything, but it was nice to have…just in case. Would love to take this car for a spin in some light snow to check out its capabilities.
Gas mileage for our trip was closer to the low end of the range at about 24 MPG, which might have been affected by the L.A. traffic for part of the trip.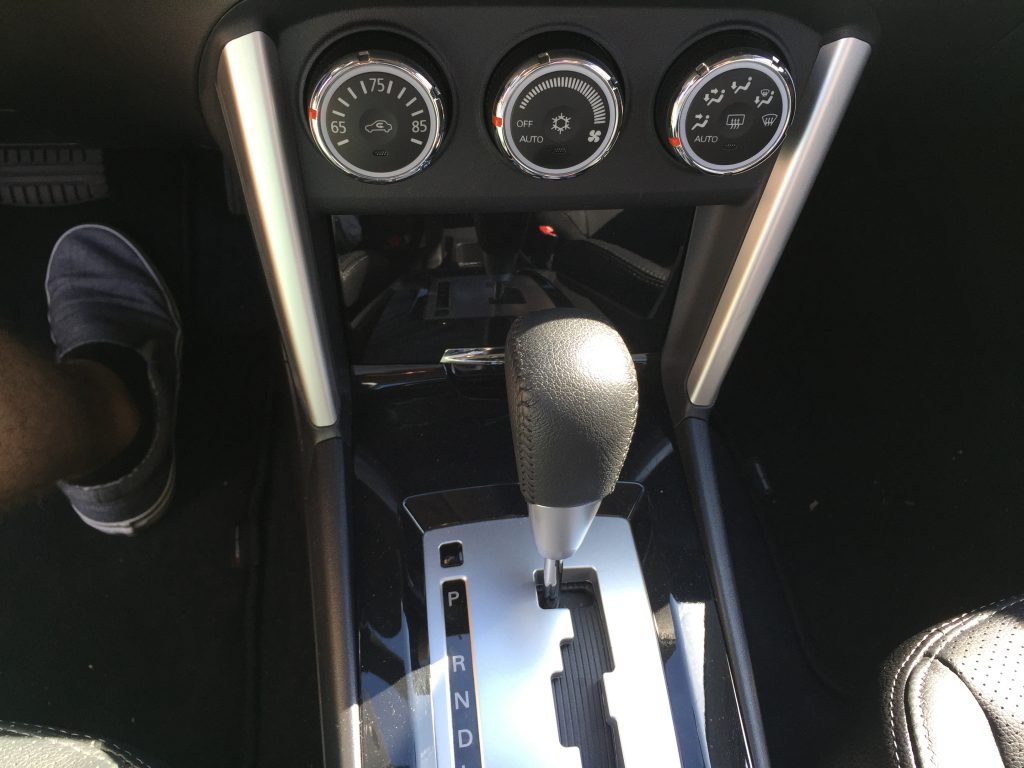 Who Should Buy This Car?
You should buy this car if you want a humble car with all wheel drive at a reasonable price. You might like this car if you enjoy spirited acceleration and fun handling, but don't need something filled with a bunch of technological bells and whistles. It also doesn't hurt that Mitsubishi offers a solid warranty with a 5 yr/60,000 mile basic coverage and 10 yr/100,000 mile powertrain coverage.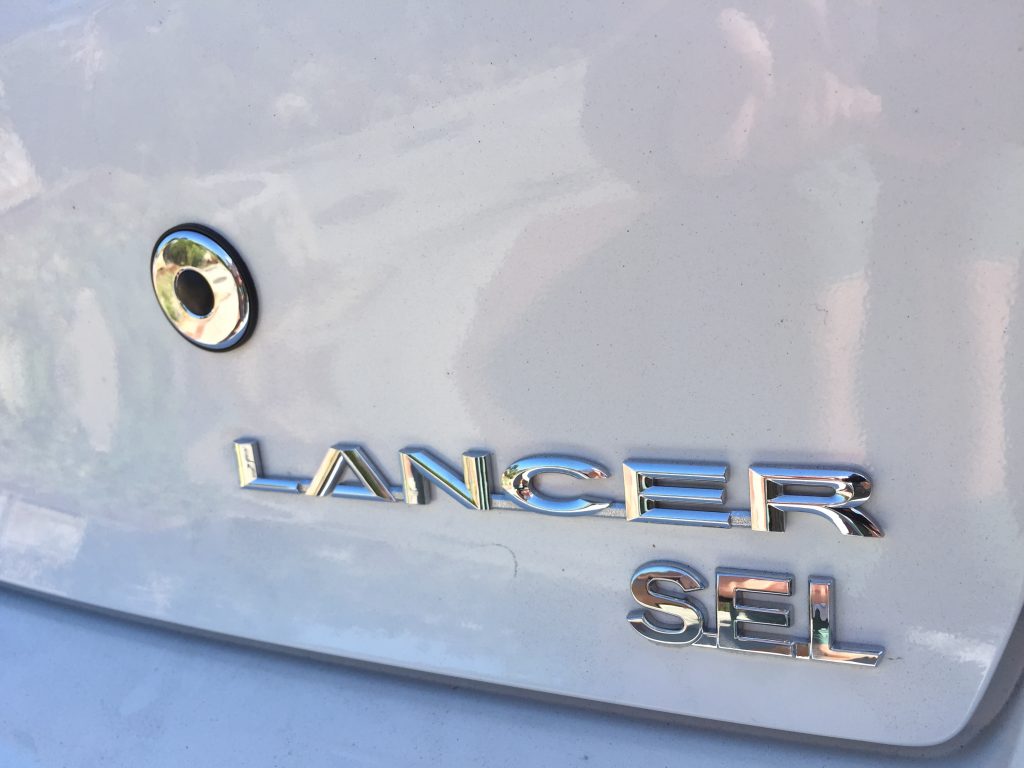 ***
Disclaimer:  As noted above (you did read the whole post, right?!) we were provided this vehicle courtesy of DriveShop and Mitsubishi. Other than being allowed to test drive this vehicle, we were not provided any monetary compensation for this post. As always, all opinions remain our own.