Biscuits? Good. Peaches? Good. Peach biscuits? Easier said than done.
The facts are these:
1.  Making flaky scratch-made biscuits requires a grandmotherly touch and often results in a kitchen mess comparable to a hurriquakephoon (the rare and deadly combination of a hurricane during an earthquake, followed by a typhoon).
2.  Locating perfectly fresh peaches is as difficult as it is to find Waldo at a red and white striped sweater convention. Yeah, I've tried.
Want an easier solution to your stone fruit biscuit craving?  Call in some replacements. Drop biscuits and nectarines, you're up!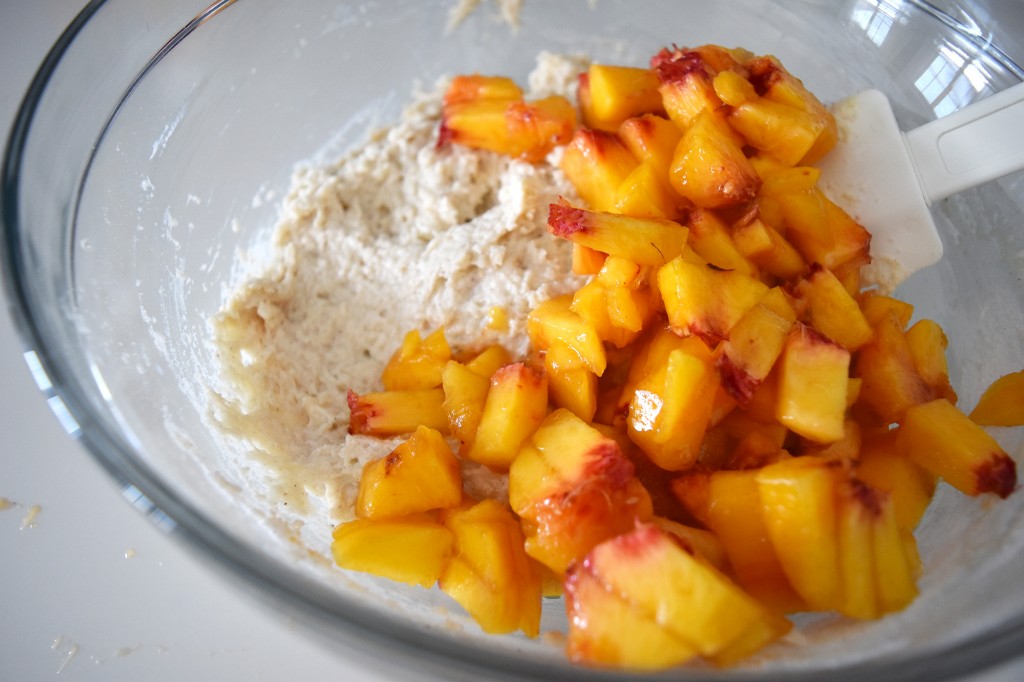 Drop biscuits are as easy to make as pancakes, can be done in only one bowl, require no rolling or folding, and they still give you everything you love about homemade biscuits. Warm, fluffy interior. Slightly crunchy, GBD exterior.
And the nectarine is like the more consistent sister of the peach. Sure, it's tough to beat a perfect peach–so sweet, so juicy–but they're so delicate and high-maintenance that a good peach can turn into a handful of mush by the time you get home.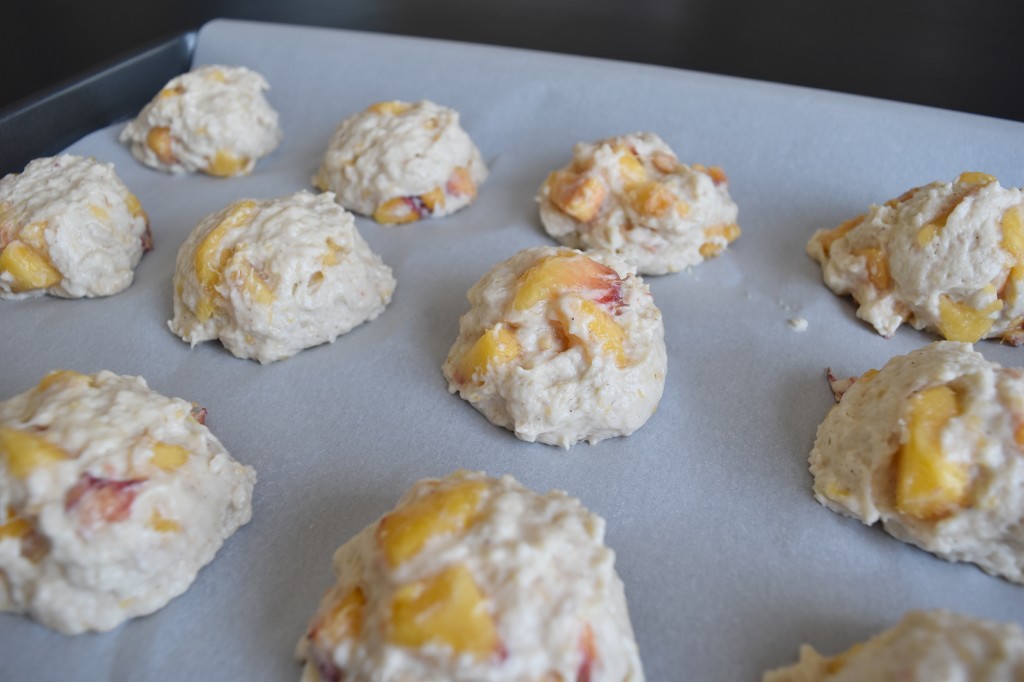 These nectarine drop biscuits are good. So good that they don't even need any accoutrements. However, sometimes good isn't enough. Sometimes you want great. Enter, spiced honey butter.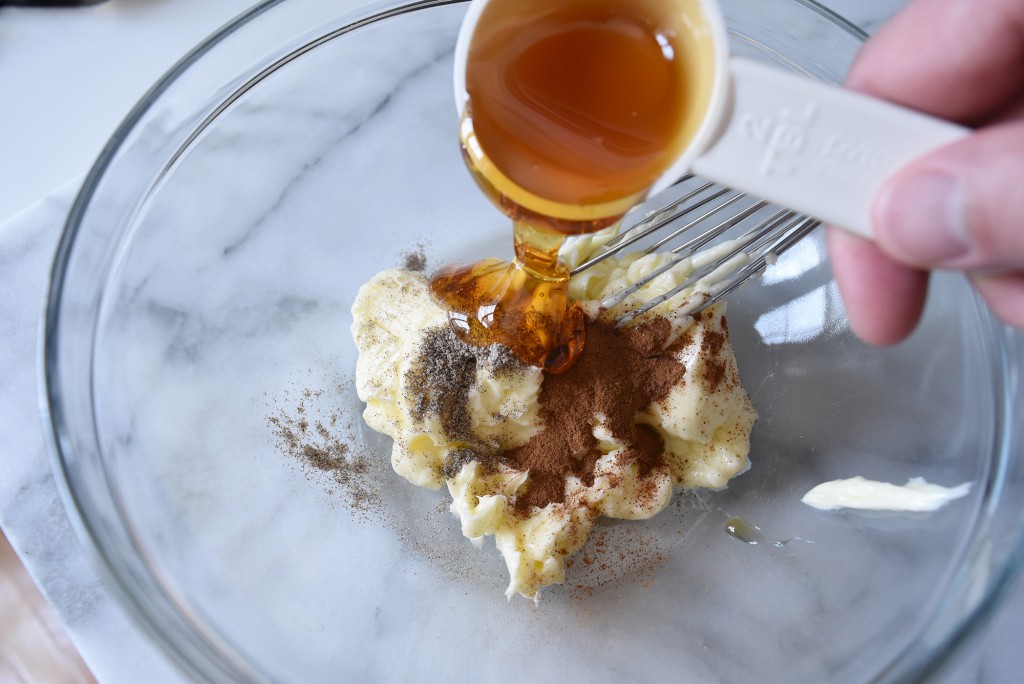 There's no question that butter is the root of all culinary greatness. Adding honey, cardamom, and cinnamon is simply a bonus. A delicious, yet simple bonus.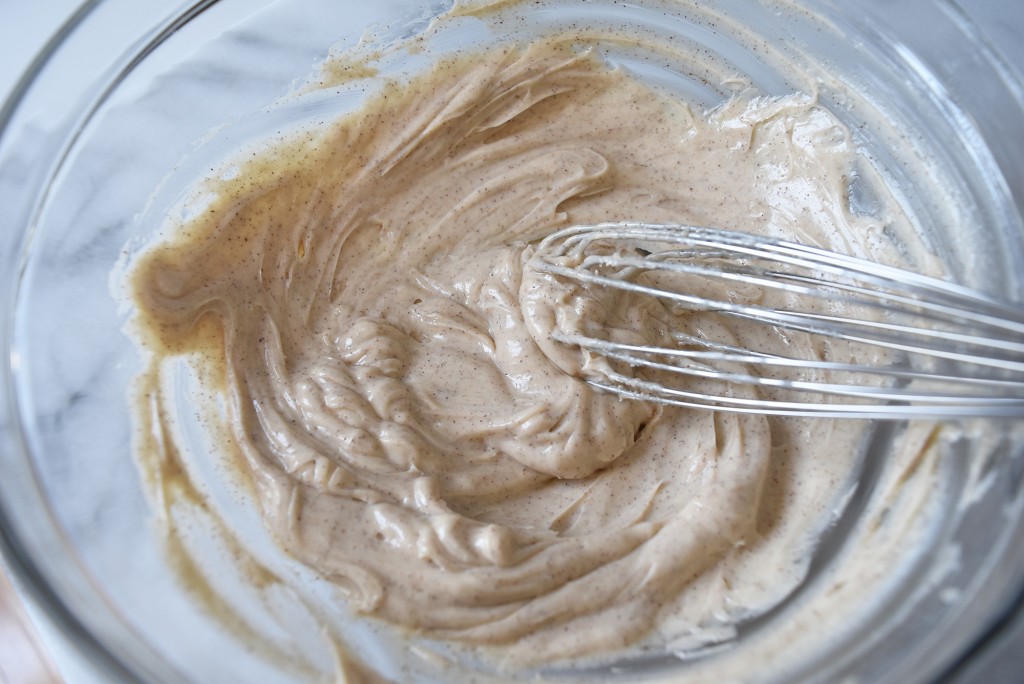 The combination of the spiced butter with the delicate biscuits is so great that you could literally be in the middle of a hurriquakephoon and not even notice. But, if you are asked to evacuate, you probably should…just make sure you bring these biscuits with you.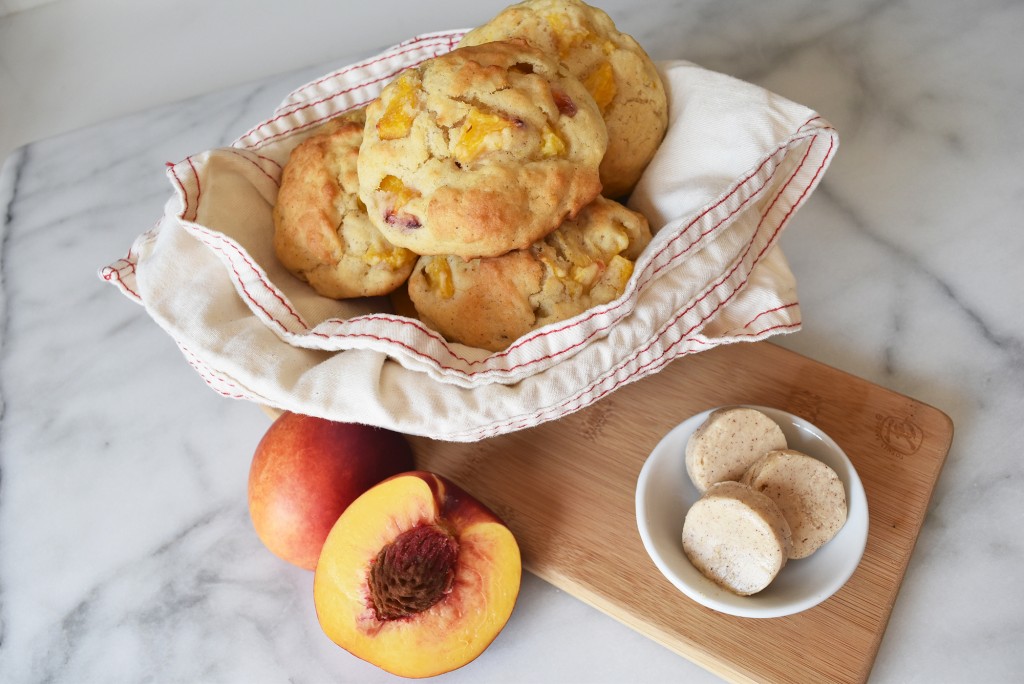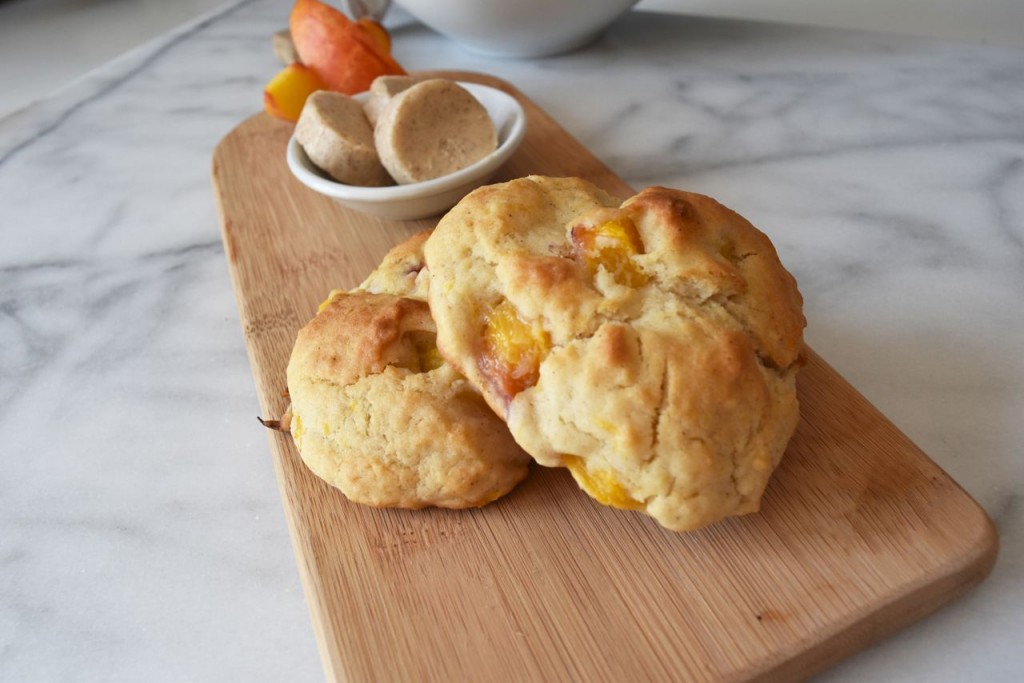 Nectarine Drop Biscuits
Makes about 14 biscuits
2 Large Nectarines, peeled and diced
2 Cups Flour
1 Tablespoon Baking Powder
2 1/2 Tablespoons White Sugar
1/4 teaspoon Kosher Salt
1/4 teaspoon Cinnamon
1/2 Cup Salted Butter, melted (1 stick)
1 Cup Milk
1.  Preheat an oven to 450° and line a baking sheet with parchment paper.
2.  Mix the dry ingredients is a large mixing bowl, then add the melted butter and milk. Mix until just combined; try not to over mix.
3.  Gently mix in the diced nectarines.
4.  Use a standard-size ice cream scoop to drop the dough onto the parchment lined baking sheet. Bake for 12 – 14 minutes (until the biscuits are golden brown).
5.  Remove from the baking sheet and let them sit on a cooling rack for approximately 15 minutes. You can eat them immediately while they're hot; however, given the moisture from the nectarines, they'll seem a little underdone.
Spiced Honey Butter
1 Stick of Salted Butter, softened
2 Tablespoons Honey
1/2 teaspoon Ground Cinnamon
1/4 teaspoon Ground Cardamom
Pinch of Kosher Salt
1.  Mix all ingredients together until well-blended.
2.  Form the butter into a log and roll up into parchment paper or plastic wrap (like a butter-sausage). Freeze for about 10 minutes to set, then store in the refrigerator.