Our Spiced Pecan recipe (at the bottom of this post) has become an MVP of our holiday season, playing a role in multiple dishes both savory and sweet. From green beans, to cookies, to binge eating at midnight whilst watching Netflix, these pecans really are team players. We had an opportunity to get to know one of deez  these nuts a bit more intimately and to try and figure out what makes them such a solid classic.
Get in my Mouf:  Really appreciate you taking the time to sit down with us–I realize this is a busy time of year for you.
Spiced Pecan:  Not a problem. I'm happy to be here. Prefer to keep it short, though. Already a bit behind this year…
GIMM:  Absolutely–I want to start with a question, an old debate that's be around for a while. What do you prefer to be called. Pe-con or Pee-can?
SP:  Well, I don't go by either, since that's not my name. It would be like me calling you "Human."
GIMM:  Oh, I'm sorry… What's your name?
SP:  Charles. Friends call me chuck.
GIMM:  Pleasure to meet you, Chuck!
SP:  Charles.
GIMM:  Right… [awkward pause]
GIMM:  Anyway, you've seen quite a bit of success over the years–You're a very traditional holiday staple–Is it hard to stay consistent? There are a lot of food fads that take hold and I could see that becoming a distraction.
SP:  Not really. I grew up in a family where tradition and work ethic were really important. You do your job. I do my job. It's just what we do. I watched a lot of our friends get mixed up with Wasabi and Sriracha. Sure that's popular now and I get it, I really do. Commercials, prominent shelf space at Target, features on FOOD BLOGS. There's definitely an allure that's hard to turn down. But at some point the fame will fade and at the end of the day, people always go back to the classics.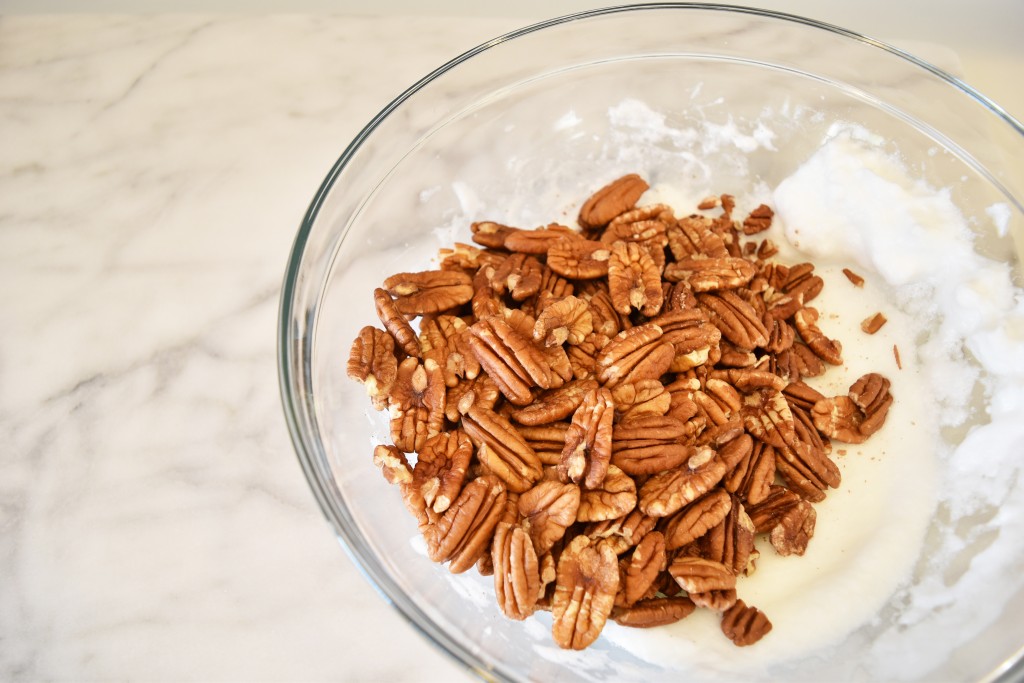 GIMM:  I'm not sure if anyone picked up on the tone you had about food blogs, but it did take a bit of persuasion to agree to sit down with us. Why were you so hesitant?
SP:  Honestly, recipes should be shared between family members on faded scraps of paper. This whole internet blogging thing is just too impersonal. For example, when you want to make a pumpkin pie, what do you do?
GIMM:  I Google a recipe. 
SP:  Exactly! Now how many choices are there?
GIMM:  Who knows…hundreds of thousands? A million?
SP:  How do you know which one is a good recipe?
GIMM:  I'll try and find a site that has reviews or find a recipe that's on a blog I trust.
SP:  Basically, you're outsourcing your pumpkin pie recipe and basing your decision on a stranger's who may or may not have a similar flavor profile as you.
GIMM:  Sure, but–
SP:  Meanwhile, you could have just called up your mother and asked her if she had any secret family recipes. AND during which you could engage her in an actual conversation. A real human to human interaction. Why is that important? Food is at its peak enjoyment when it's connected to memory or tradition. Would you rather eat a pie that you found online from a stranger, or eat a pie that has roots to your family?
GIMM:  If given the choice between two pies, I would prefer to sample each before making a decision.
SP:  When was the last time you called your mother?
GIMM:  Speaking of…my mom is actually VERY allergic to pecans.
SP:  Her loss.
GIMM:  Agreed. You are delicious.
[Another awkward Pause]
GIMM:  I'm not going to eat you.
SP:  I think we better wrap this up.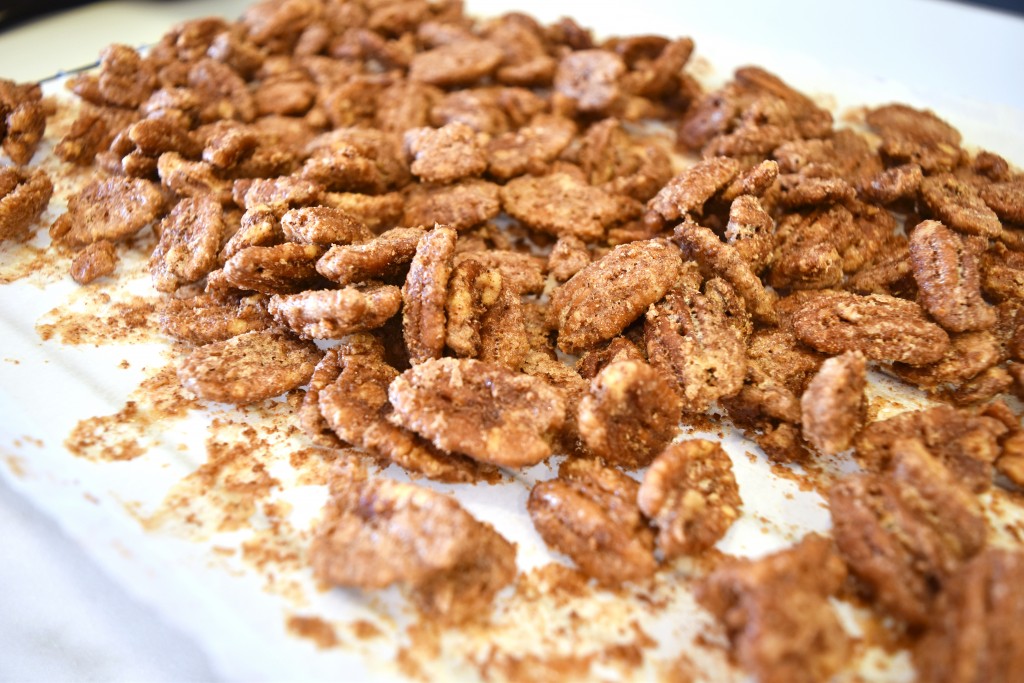 Well, that was fun. A big thanks to Charles for joining us. Though, to be honest, I'm not sure who was interviewing who. He might be stuck in his old fashioned ways, but man he was, er is–from what I've been told–delicious. Want to give him and his friends a try? Don't bother your mother, as she's probably busy planning your Thanksgiving dinner. Instead give our recipe a try, 'cause we're sort of like family at this point, right?
SPICED PECAN RECIPE
Ingredients:
3 Cups Pecan Halves
1 Egg White
1 Tablespoon Water
1/2 Cup White Sugar
1 Teaspoon Cinnamon
1/2 Teaspoon Nutmeg
1/2 Teaspoon Cayenne Pepper
1/2 Teaspoon Salt
Preheat oven to 300°. Mix together the sugar and spices and set aside.
Combine the egg white and water and whip until stiff peaks form.
Fold the pecans into the egg white mixture. Once completely moistened, add the sugar and spice. Mix well.
Cover a sheet pan with parchment paper and spread pecans into an even single layer. This single layer may not sound important, but it is. Crowded pecans mean too much moisture and, in the words of Alton Brown, definitely not good eats.
Bake for 15 minutes at 300°. Remove from oven, carefully stir, and reduce oven to 250°. Bake for an additional 10 minutes.
Let cool on a wired rack – we keep ours on the parchment paper so they don't fall through the cracks – until they come to room temperature.
Try not to eat all of them in one sitting. They are seriously addicting. Sorry, Charles.