I have two confessions to make, but first let's talk about pumpkins. THEY ARE EVERYWHERE.
I don't even need to use a calender in the fall, because I can gauge how far into November we're in solely based on how much pumpkin per day I'm exposed to. I'm staring at one on my desk right now! And Pinterest might as well just change its name to Pumpkinterest during November.
I really really really really really want to hate the pumpkin. I desperately want to be "too cool for school" and shrug off this ubiquitous squatty squash. But I can't, because I freaking love pumpkin pie!
Think about it:  It's one of the few desserts that can actually stand up to Thanksgiving Day dinner. It's lead-in is possibly the greatest meal of the year and yet despite this, we unbutton our pants, take a power-nap, and burp to make room for a slice of this king of Turkey Day desserts. Thinking about it from a performance perspective, that's like having to go on stage after Journey! And you truly don't stop believin' that you can eat more food.
Okay, enough stalling, here's the first confession:  I hated pumpkin pie as a child. I always opted to skip the pie for another helping of carbs and meat covered in gravy. I was dumb little boy.
At some point I did learn to love it, but thinking back to my Pumpkin Pie Timeline, I don't even remember when that occured. It was probably in the early 2000's, but I can't find the diary entry that addresses it, so we'll say for argument's sake that I've only really liked pumpkin pie for the last half of my life. Yup, fifteen wasted years.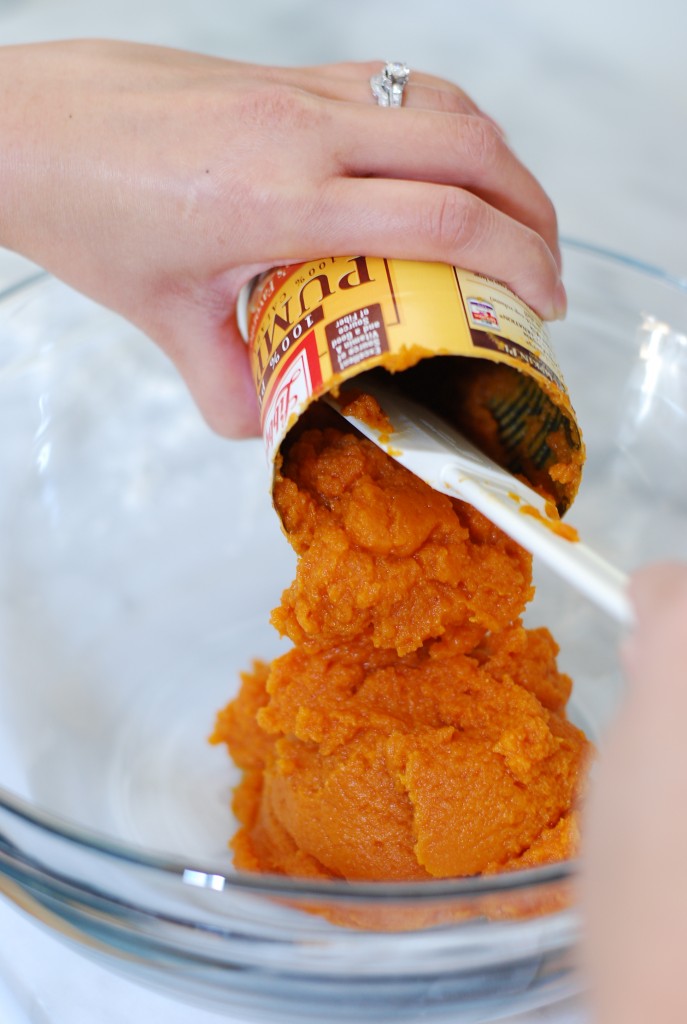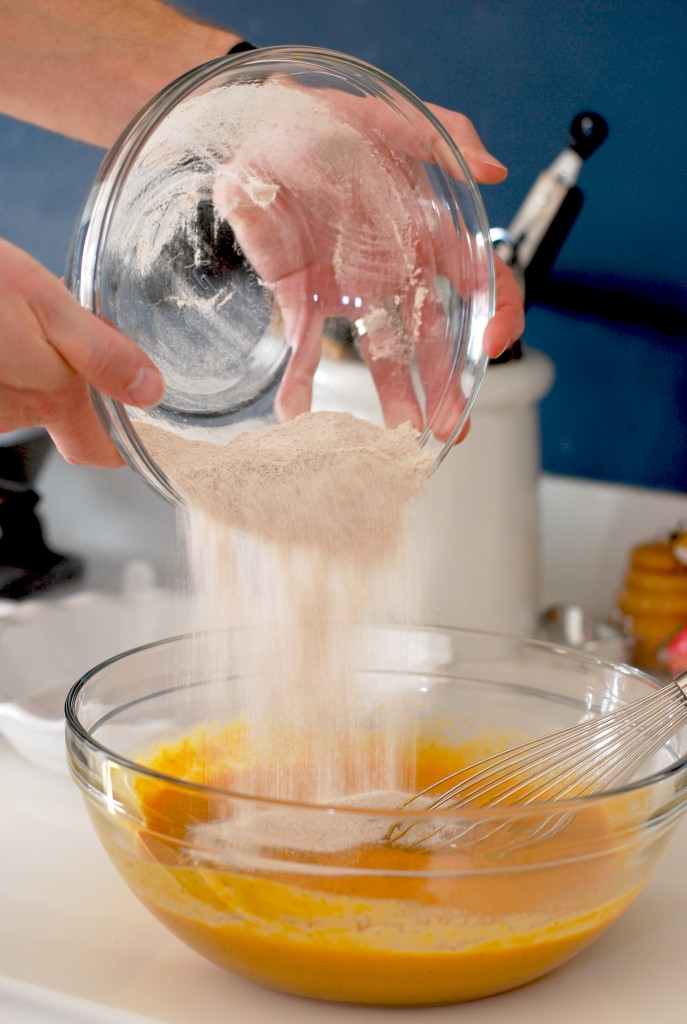 Anyway, I do remember THE pumpkin pie that left the most impact on my tastebuds. THE pie that stood sat atop a pumpkin pie throne surveying all the other pumpkin pies in its kingdom. It's THE pie that I had long considered my favorite pumpkin pie. This is where the second confession comes into play. It's actually very embarrassing to admit where this pie came from. And at this point, as I'm typing, I'm trying to think of a different angle for this post, so I don't have to put it down in writing.
…
Up until recently, my favorite pumpkin pie was from the Bob Evans chain restaurant. I know…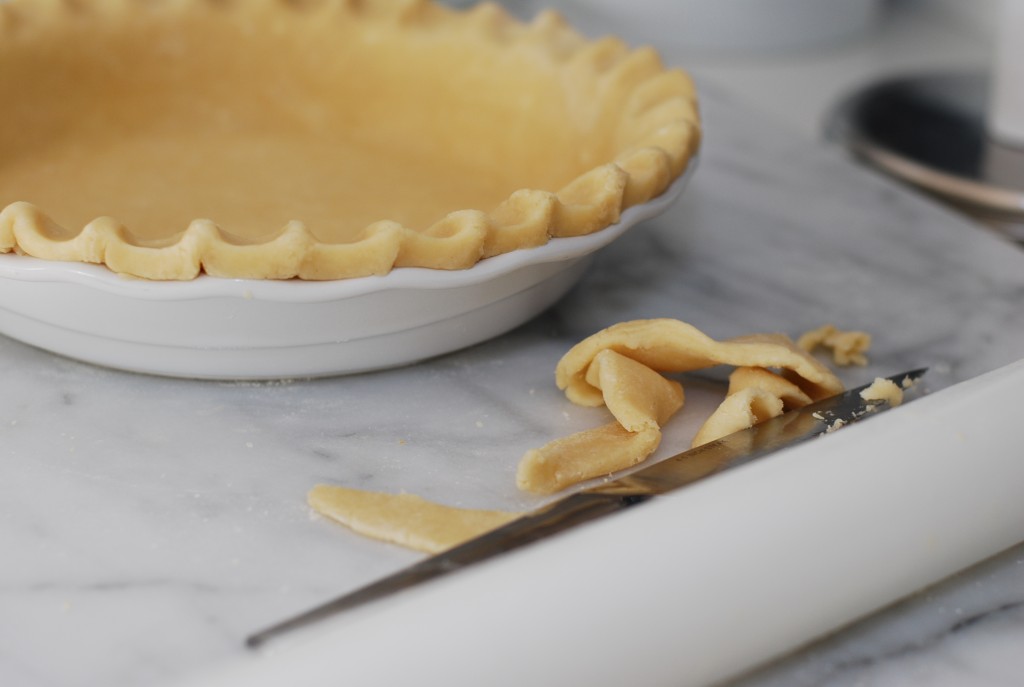 It was a simple, tasty pumpkin pie at a reasonable price. It's highly possible that I had never actually been exposed to a homemade pumpkin pie before. It's also possible that I was just too young and stupid to try any homemade pumpkin pie put in front of me. There's clearly someone at fault here and it's probably my younger self.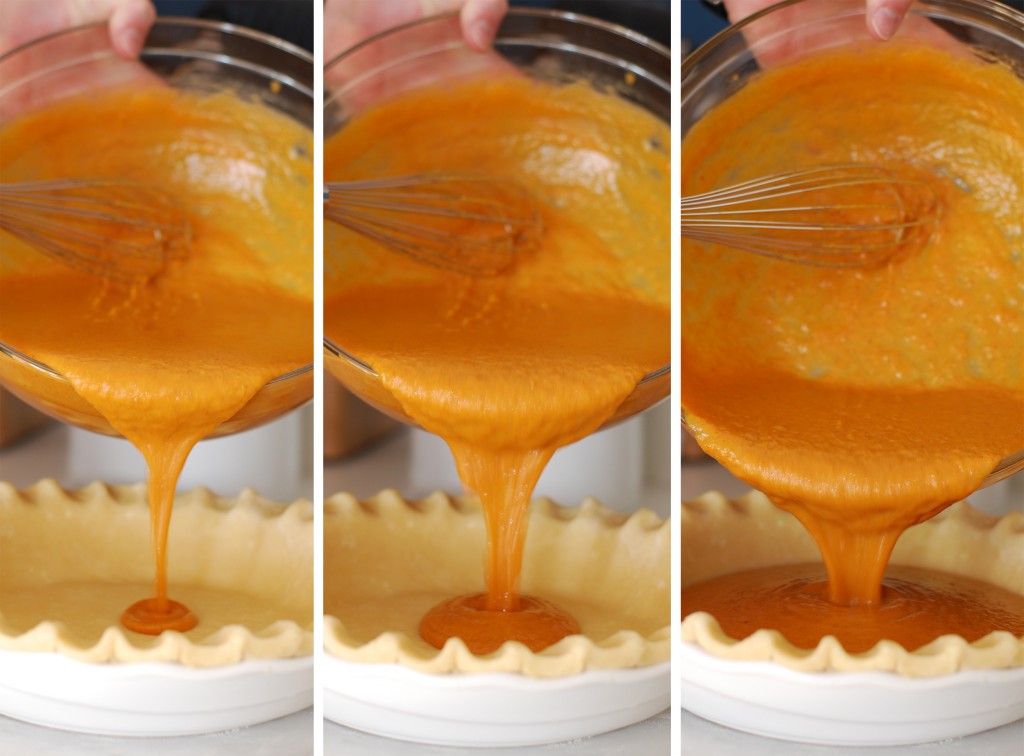 It's almost Thanksgiving. We have a food blog. I cannot have my favorite pumpkin pie be from Bob Evan's. Sorry, Bob. You have a good last name (comprised of an amazing first name), but your pie has ruled my pumpkin kingdom for long enough. Today, we have elected a new pumpkin pie king: Chipotle Pumpkin Cream Pie.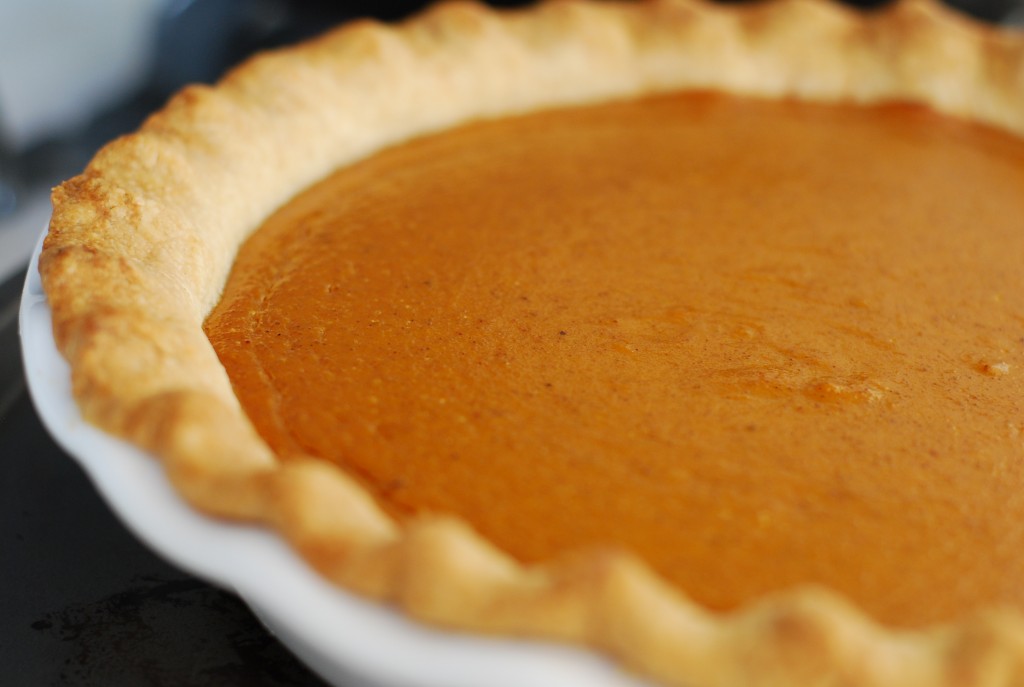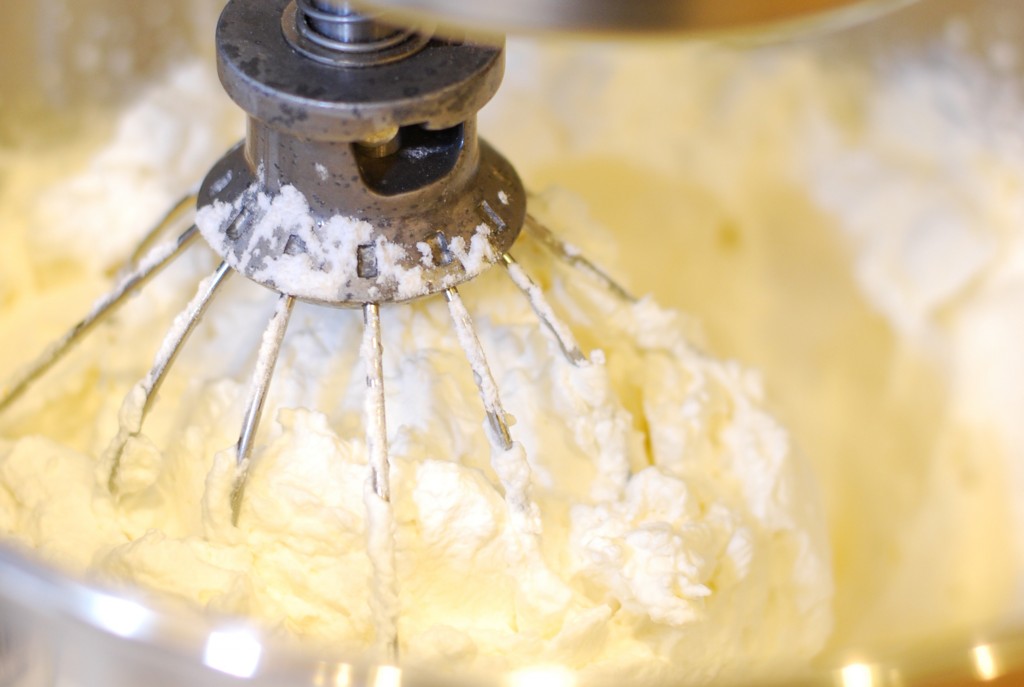 When we decided to dive into the already over-saturated pumpkin pie recipe stratosphere, we made a list of stuff that we wanted to incorporate and exclude based on our own tastes. Pumpkin lends itself nicely to heat, so chipotle and cayenne add a little bit of a kick, which is balanced by the fresh whipped cream on top. So, leave the Cool Whip and canned stuff at the supermarket, cause this pie brings it's own cream. We used the same Ina Garten work-horse crust as we did for our Peach Pie with Candied Rosemary.
It's too bold to say it's the best pumpkin pie in the world, but it is definitely my new favorite. Goodbye forever, Bob.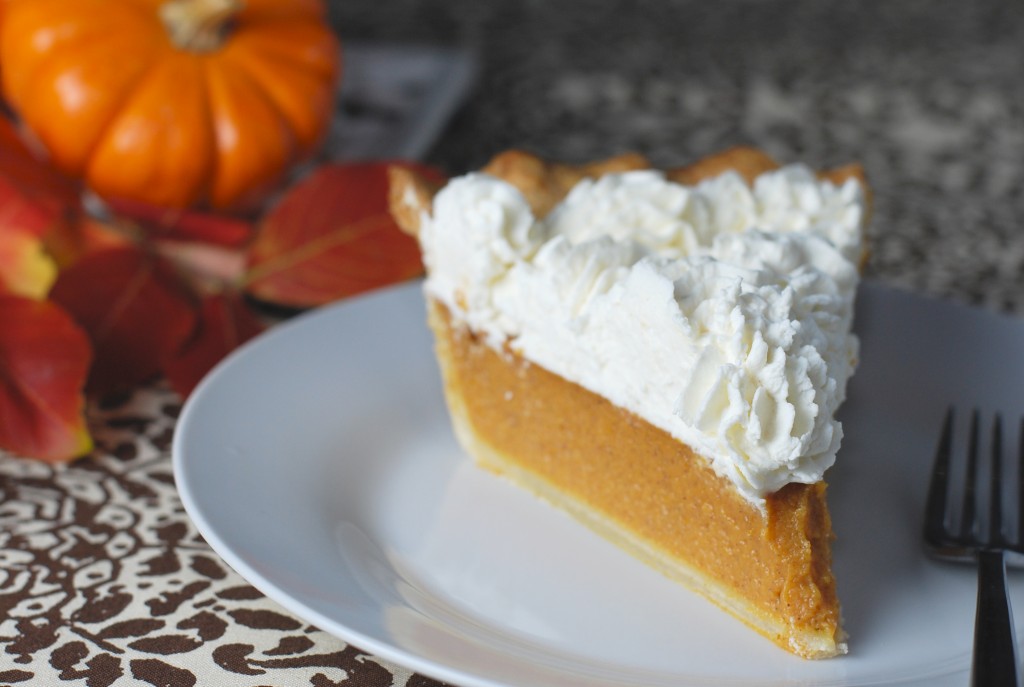 CHIPOTLE PUMPKIN CREAM PIE
Pie Crust (Ina Garten's Perfect Pie Crust from Foodnetwork.com):
6 Tablespoons (3/4 stick) SUPER COLD Unsalted Butter
1 1/2 Cups All-Purpose Flour
 2 Tablespoons + 2 teaspoons COLD Vegetable Shortening
1/2 Tablespoon Sugar
4-6 Tablespoons Ice Water
Pie Filling
1 15oz can pure pumpkin
2 eggs
1 cup milk
3/4 cup granulated sugar
2 tablespoons corn starch
1 teaspoon cinnamon
1/2 teaspoon nutmeg
1/2 teaspoon salt
1/4 teaspoon chipotle powder
1/4 teaspoon cayenne pepper
Whipped Cream Topping:
2 cups heavy whipping cream
1/3 cup confectioner's sugar
1/2 teaspoon cream of tartar
2 teaspoons vanilla extract
For the crust: We're no strangers to Ina Garten's recipes and her "Perfect Pie Crust" is definitely a winner. Consistent, tasty, and most of all easy. If you're looking for a flaky, no fuss pie crust Ina's will certainly serve you well.
For the filling: Mix together pumpkin, milk, and eggs. In a separate bowl mix the dry ingredients. Combine the wet and dry ingredients.
For the pie:  Preheat oven to 425°. Place the crust in a 9-inch pie pan (preferably glass), leaving about a half inch over the edges for crimping. Pour pumpkin filling into the crust and gently pound on counter to release any air bubbles in the filling. Bake at 425° for 15 minutes, then reduce to 350° for 40 – 50 minutes, or until filling has set and crust is a nice golden brown.  Let cool for approximately 3 hours.
For the whipped cream topping:  After the pie is cool, go ahead and make the topping by whipping the heavy cream in a stand mixer (or handheld, or food processor, or by hand with a whisk if you have muscles). As the cream starts to whip, add the confectioner's sugar, cream of tartar, and vanilla. Whip the hell out of it, until just before it looks like it's going to turn into butter.
Use a piping bag and your favorite tip to make the whipped cream look all pretty on top of the pie. Don't have that fancy stuff? Then, place a large dollop of whipped cream on top and smooth out.
Serve immediately or refrigerate to let the pie set and get colder (if you prefer). Garnish each slice with a dusting of cinnamon.