Yankey Farms – Strawberry Picking
[This is post #042 towards #100DaysOfFoodBlogging, our goal to do 100 posts in 100 days as part of The 100 Day Project. Yeah, we're behind, but we'll catch up…]
Around here, Strawberry Season lasts long enough for you to realize that you just missed Strawberry Season.
So, then you're stuck with a strawberry craving that is forced to be fulfilled by playing a game of food roulette at the grocery store. Sure, those strawberries grown in California and shipped out here look pretty, but most of the time they're hard and sour and overall disappointing.
Fortunately, it turns out that living in the burbs so far away from the city has its perks: There's a strawberry farm less than 10 minutes from our house (which equates to about an hour outside of the city for you folks in DC).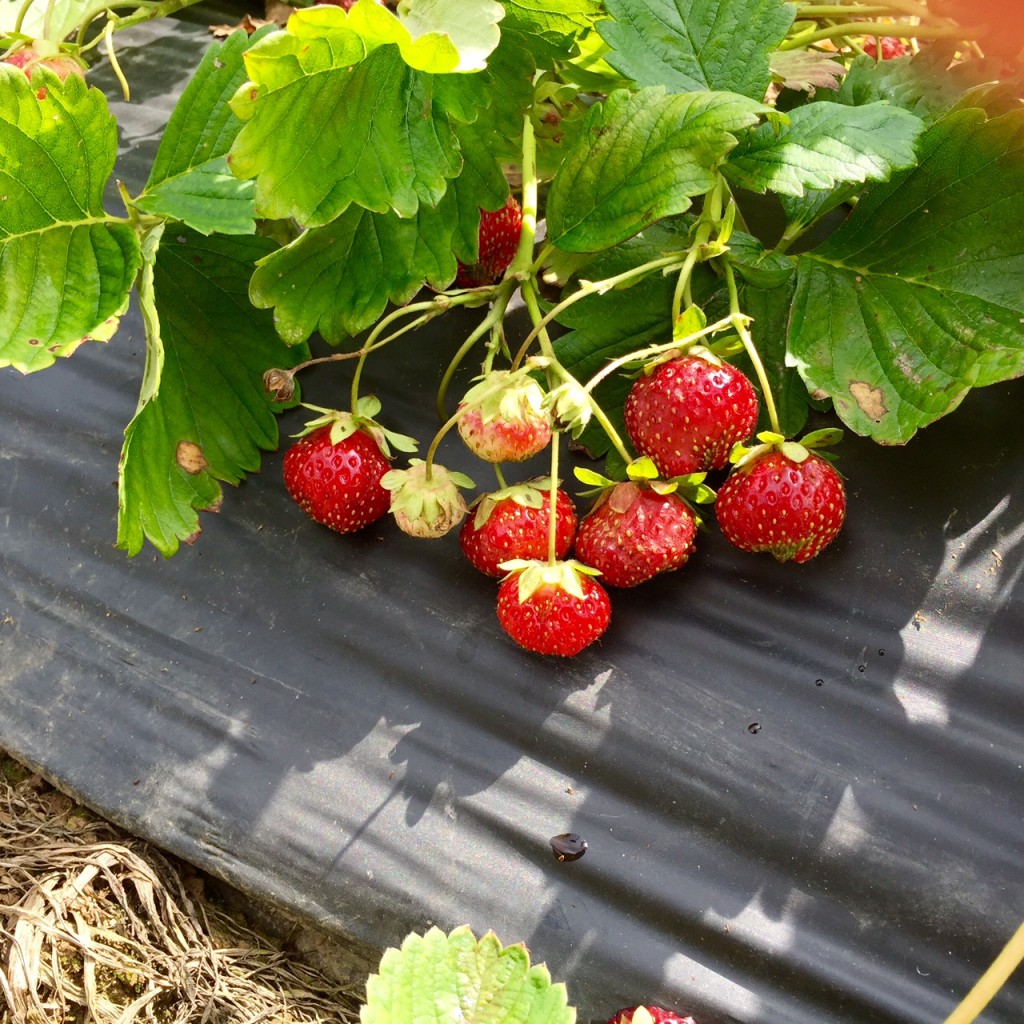 And in the spirit of the NBA Finals, we hit something of a strawberry buzzer beater by going strawberry picking on essentially the very last day of this year's season. So we're like the Stephen Curry (or Lebron James if you prefer) of strawberry picking.
We ended up at Yankey Farms which is a small, family owned farm in Nokesville, VA. Aside from strawberries, you can pick your own pumpkins in the fall, and in the summer months they produce melons and sweet corn. We recommend liking the Yankey Farms Facebook page to stay up-to-date with strawberry picking conditions as well as updates on their other produce.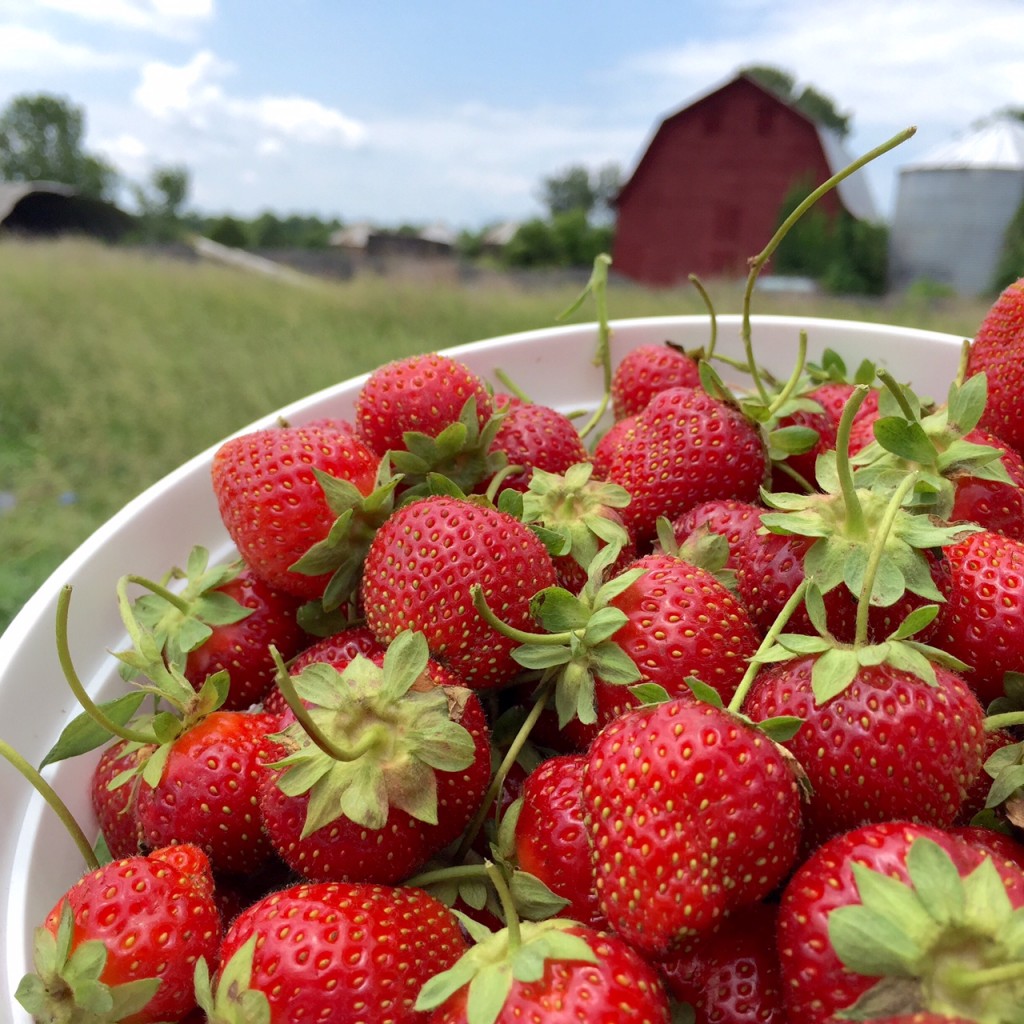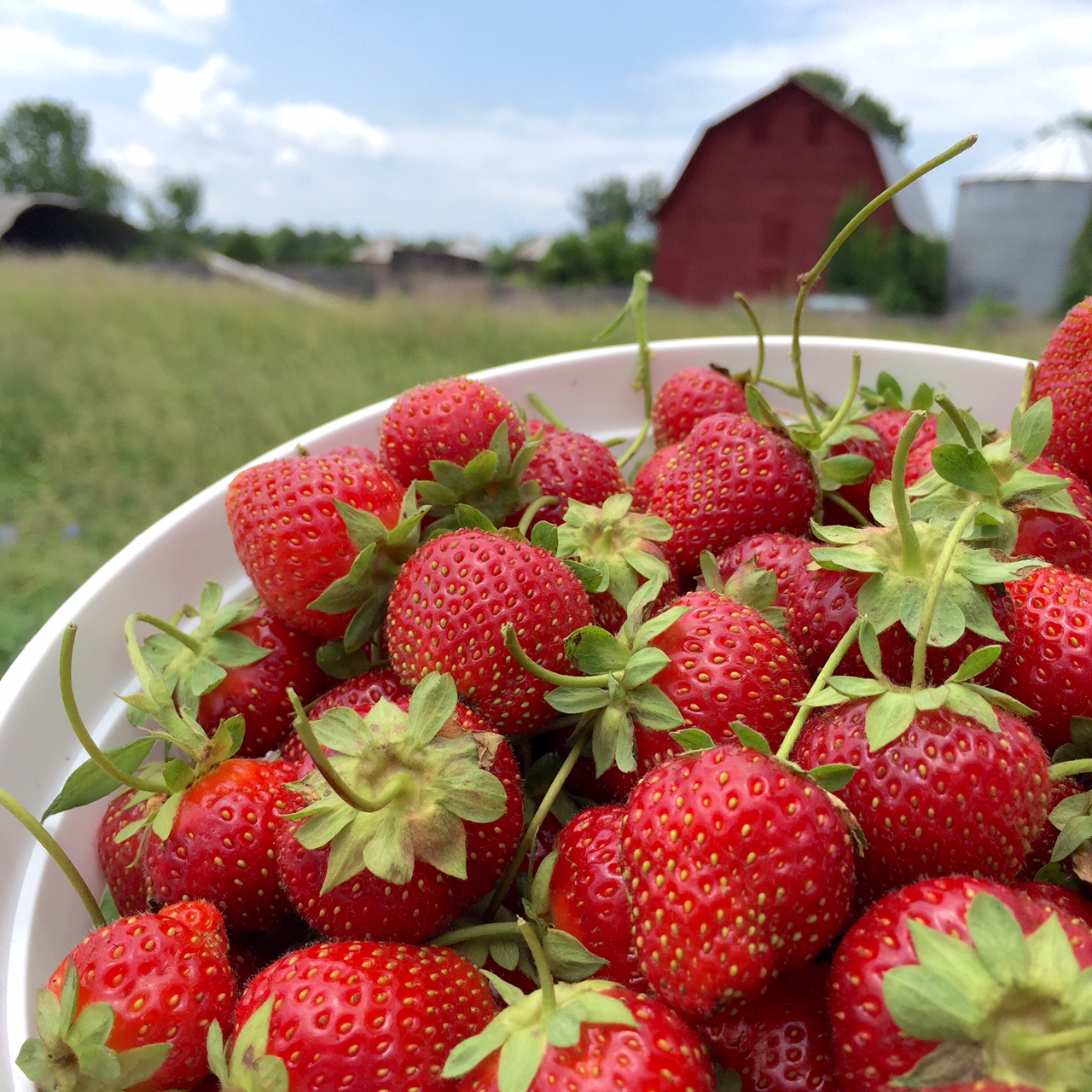 It's definitely worth it to find a local farm to pick from, as we ended up with almost four and a half pounds of strawberries for $20. If you can't eat that many strawberries, a pint was only $4. They were dark red and juicy inside with a strong sweet strawberry flavor that was pleasantly tart. And these ain't no grocery store strawberries, so treat them with love. They bruise more easily and won't last as long as their shelf-stable counterparts, so eat or freeze within a couple days.
"But are they organic?!"
That same question was posed on the farm's Facebook page, so here's the answer:
"We are not certified organic. We practice integrated pest management and avoid pesticide applications as much as possible. If we do have to spray, we use reduced risk pesticides, generally products approved for organic production."
#TheMoreYouKnow
After an afternoon of strawberry picking, we are now experts (yep, that's all it takes), so here are our mostly common sense tips:
Wear clothing that you don't mind getting red stains on. Duh, right?
Boots are advisable if you're picking after a week of rain. Even if it's not raining, it is a farm.
Feed your inner child and eat a few strawberries straight from the vine while you pick (demonstration below).