[This is post #037 towards #100DaysOfFoodBlogging, our goal to do 100 posts in 100 days as part of The 100 Day Project. Yeah, we're behind, but we'll catch up…]
Tiffany at The Together Traveler posted some great tips she picked up from a packing workshop she attended with bloggers from The Dining Traveler, Spicy Candy DC, A Lacey Perspective, and McCool Travel. So, if you're planning a trip, be sure to check out her two posts for some great ideas:
"Tips for Your Next Trip for a Traveling Pro"
"Packing Tips from Seasoned Traveling Pros"
Her posts inspired us to think about some of the things we've learned over the years. Although we're not as seasoned travelers as the folks mentioned above, we've definitely made some mistakes and picked up a few shortcuts along the way. So, here are five of our tips for a super awesome vacation.
1.  Plan out your very first meal at your travel destination. 
There's nothing worse than stepping off a six hour flight in a new location, sweaty, slightly over-whelmed, and tired. Oh and STARVING. Your vacation has started, but you can't even start relaxing because you still have to pick up your bags. I'm not sure about you, but the first hour or two in a new location is always a bit hectic for us. And there's nothing worse than having an awful first meal. We learned the hard way, so I always make sure to scope out a good or familiar spot to grab a bite to eat so we can get our bearings.
2.  Set aside at least one day of your trip for improvisation. 
As much as we all like to cram as many activities into our vacations as possible, there's nothing less relaxing than following a strict itinerary for an entire week. It's great to maximize your time–and let's be honest, there are some places you'll only get to visit once–but it never hurts to build a "free day" into your plans. Maybe you'll feel like exploring an area you weren't aware of before. Maybe you want to go back and repeat an activity from your first day. Maybe you just need a day to recoup after drinking for 2, 3, or 4 days straight…
3.  Buy luggage in the brightest color possible.
I have a bright orange luggage set. This luggage as has been one of the best travel purchases of my life, because when the sea of black and navy blue suitcases flow out of the baggage claim conveyor belt, mine clearly stands out. So, if you're in the market for a bag, pick the one with the most offensive color or design.
4.  Hire a tour guide.
Although it can be expensive, the value of joining a group tour or hiring a private tour guide can make it more than worth it. Skip the large, crowded tours you find in heavy tourist areas and look for smaller, more intimate tour guides on TripAdvisor or Yelp. We've mentioned before in our "Five (mostly food-related) Things We Miss About Puerto Rico" that the highlight was clearly a result of amazing rainforest tour guide, Rob of Sunset Tours. He made it worth the money and was even able to recommend restaurants for us to try during the remainder of our trip.
5.  Bake cookies to take on your trip.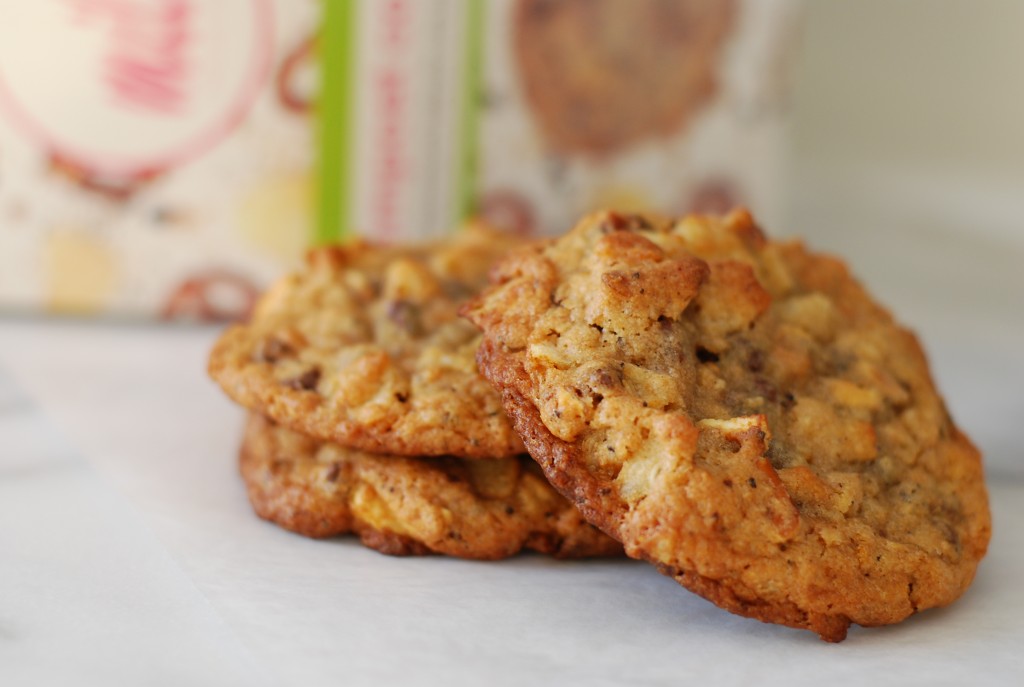 I just like eating homemade cookies on long flights. Especially these Momofuku Compost Cookies.