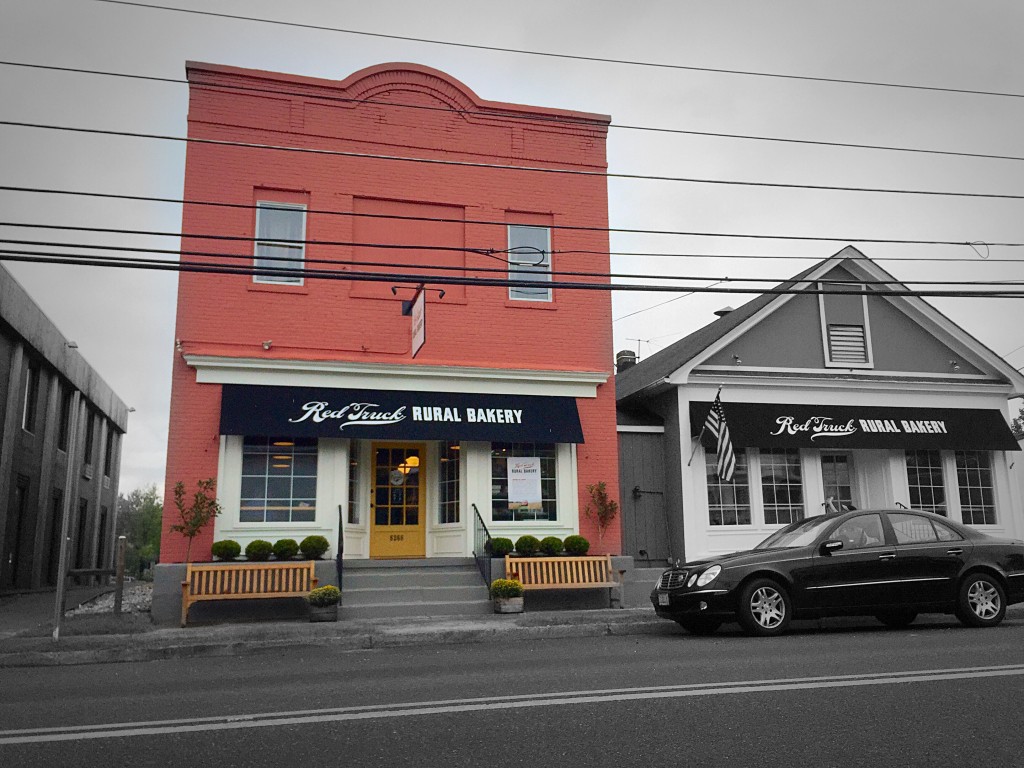 Thanks to DriveShop and Mitsubishi, we had a Rally Red 2015 Outlander for a week that begged to be driven (check out our review here). And thanks to a grey, rainy day, our original outdoor plans were nixed, so we decided to head west to add some color to our day at Red Truck Rural Bakery in Marshall, VA.
Red Truck Bakery is an iconic bakery and market that has historically only had one small location in Warrenton, VA. Luckily for us, they had their grand opening of the new, larger Marshall shop. How grand was the opening? I dunno, maybe you should ask Academy Award Winning Actor, Robert Duvall:
Ribbon (actually a cowboy rope) cutting today with Robert Duvall, then the doors open Friday morning. pic.twitter.com/3TA0to2hvj

— Red Truck Bakery (@RedTruckBakery) September 8, 2015
The trip out west on Route 66 is much different than the mess that I normally sit in every weekday. The small town of Marshall is about an hour outside of Washington, DC; once you get past the cookie-cutter residential developments of Prince William County, you start to feel the calming sensation of being surrounded by green stuff–you know, actual nature, like trees, hills, mountains. So, despite the rain, we had a comfortable ride in the Outlander along with some pleasant scenery to take in.
When we arrived at Red Truck Bakery, we were met with an exterior that was charming and blended in well with that small town vibe. Parking is easy, as they have plenty of space out back, but there was also ample street parking available. We parked on the street thanks to my stellar parking abilities (aka a backup camera).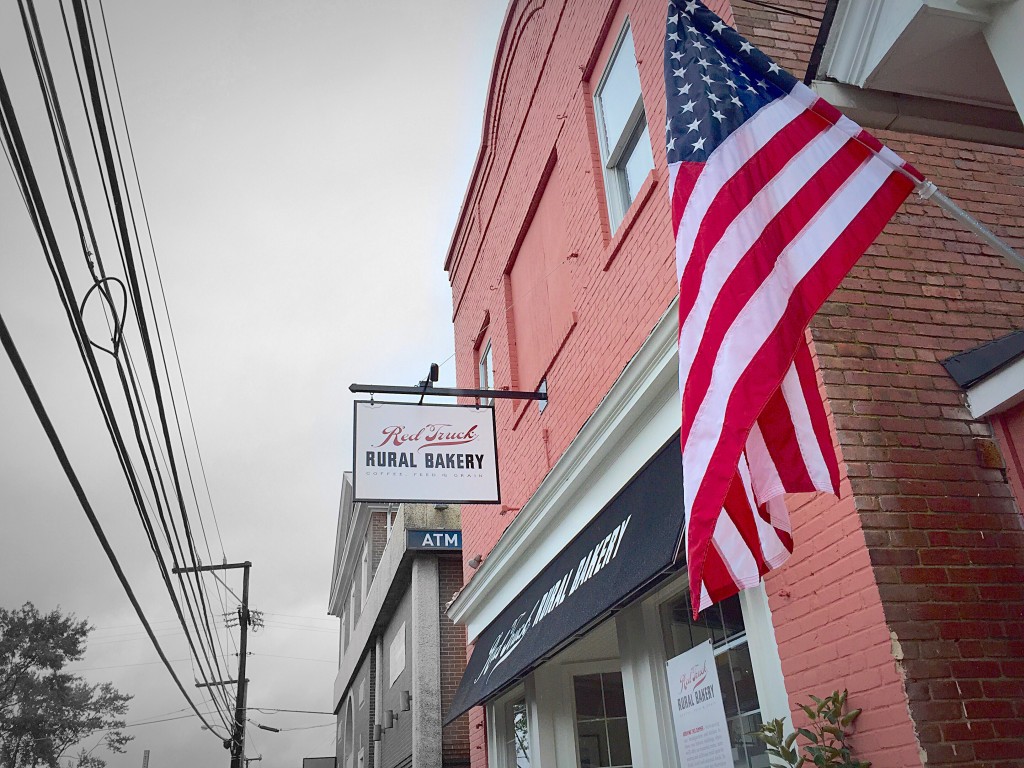 That small-town feel follows you inside, as the staff and customers were all friendly and eager to provide recommendations on what to order. It's the kind of place where you get the impression that everybody knows each other, even if they don't.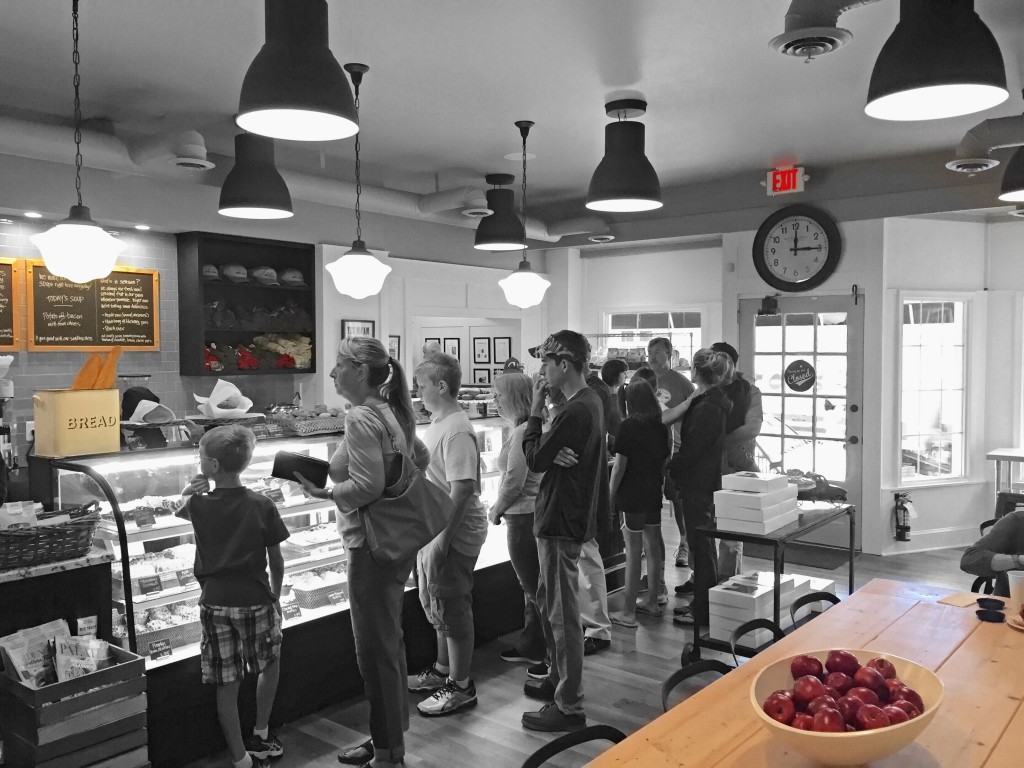 When it comes to the actual food, the choices were quite overwhelming for us first-timers. First, there's a glowing case of baked goods–all of which were fighting for our attention–as well as two refrigerated grab-n-go cases with sandwiches, drinks, and other goodies. On top of that, there is this wall of jars and bottles of packaged goods from other local and lesser-known companies. Who knew a mini food mecca could exist in a small town bakery?
Tina tried their (highly coveted) Veggie "Beetloaf" Sandwich (roasted beets, sweet potatoes and ground walnuts). She was instantly a fan and for me, as someone who doesn't really like beets all that much, I enjoyed the few bites I had. It doesn't taste as "beety" as it looks, and rather has more of an "herby" taste.
For us meat eaters, you can't go wrong with their Chicken Salad Sandwich. Or as I will forever call it, the Kitchen Sink Salad Sandwich (as they put everything but) in this jam-packed sandwich, including fresh local roasted chicken, grapes, apples, celery, raisins, walnuts and a hint of curry, with local Bibb lettuce.
Sandwich Tip:  The sandwiches are pre-made and are grab-n-go, so they can sell out fast. So, it's highly reccomended that you give them a call to reserve what you want. Luckily, we called ahead and got the very last Veggie Beetloaf Sandwich. 
Our dessert included peach pie and a cookie, but was completely overshadowed by one of the best cranberry-orange walnut muffins we've ever eaten (sorry, not pictured). I can't remember getting this excited about a muffin before… I mean, it's just a muffin, but it's not.
We didn't try them (still not sure where I discovered that willpower), but the pumpkin scones with maple glaze beckoned like an old friend, while the ham scones looked as if they could be my new future best friend. Until next time, scones…until next time.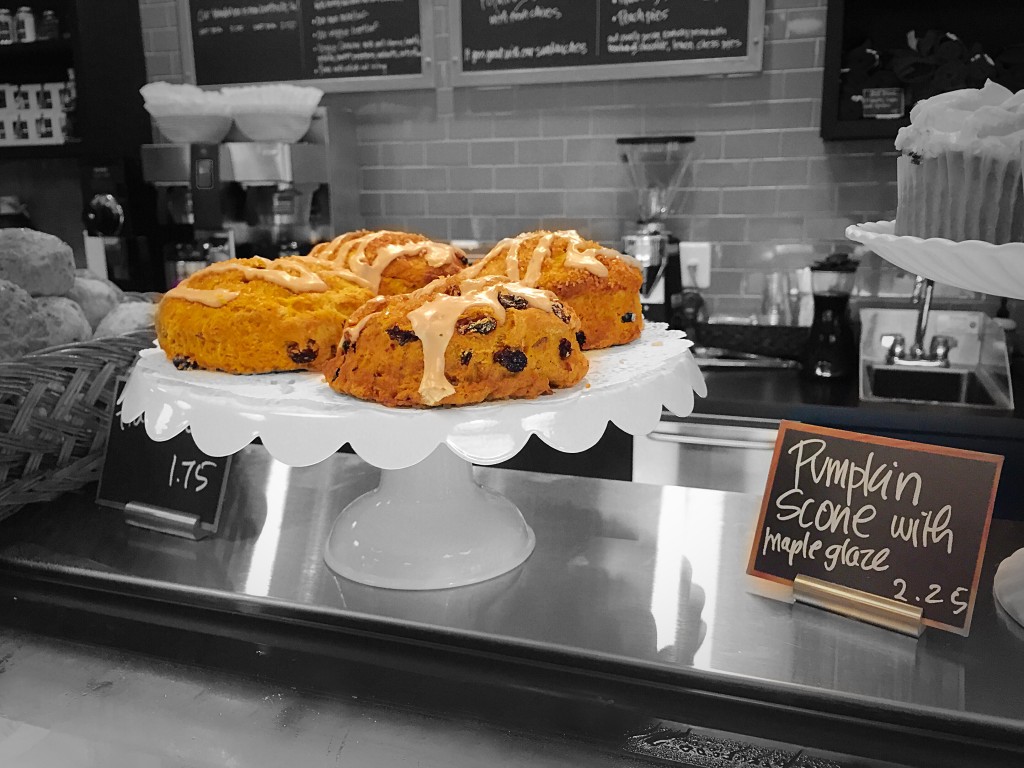 Overall, we really enjoyed this little gem of a store and highly recommend giving them a try. The Marshall shop is also in proximity to two of our favorite wineries, Barrel Oak Winery and Aspen Dale Winery, so Red Truck is a convenient place to grab a picnic lunch before heading out for a day of wine tastings. And if you do go, leave the willpower at home and take ALL the scones home with you.
Red Truck Rural Bakery
8368 W. Main Street
Marshall, VA 20115
RedTruckBakery.com
Twitter: @RedTruckBakery
Facebook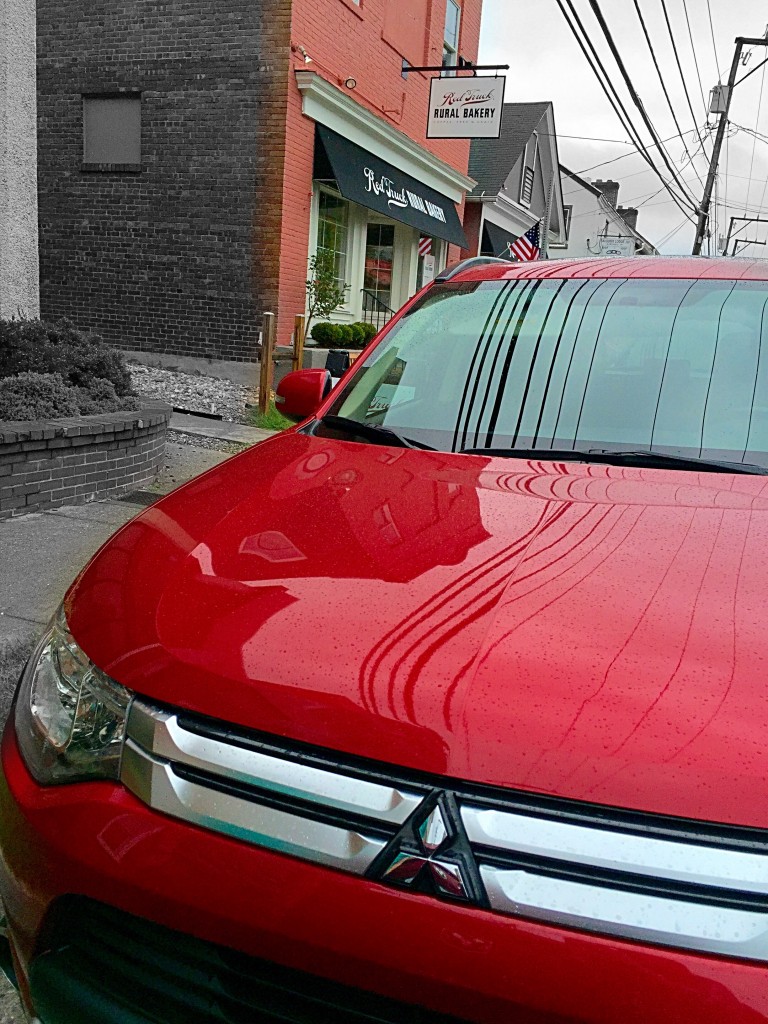 Disclaimer:  We were not compensated by Red Truck Rural Bakery in any way for this post. We really like 'em and you should too!