At some point during the early 90s in a used bookstore in Northern Virginia, I discovered a book that I believed would yield the key to all the secrets of life. It was a cookbook, but not any cookbook! No. I can't recall the title of the book, but it was filled with copy cat recipes from "America's favorite restaurants." As a young, and mostly ignorant child, I was highly curious as to how my favorite restaurant fare tasted so darn good.
I hadn't really discovered food at that point and I had no intention of making anything in the book, but I did want to know the secrets. Like KFC's 11 herbs and spices.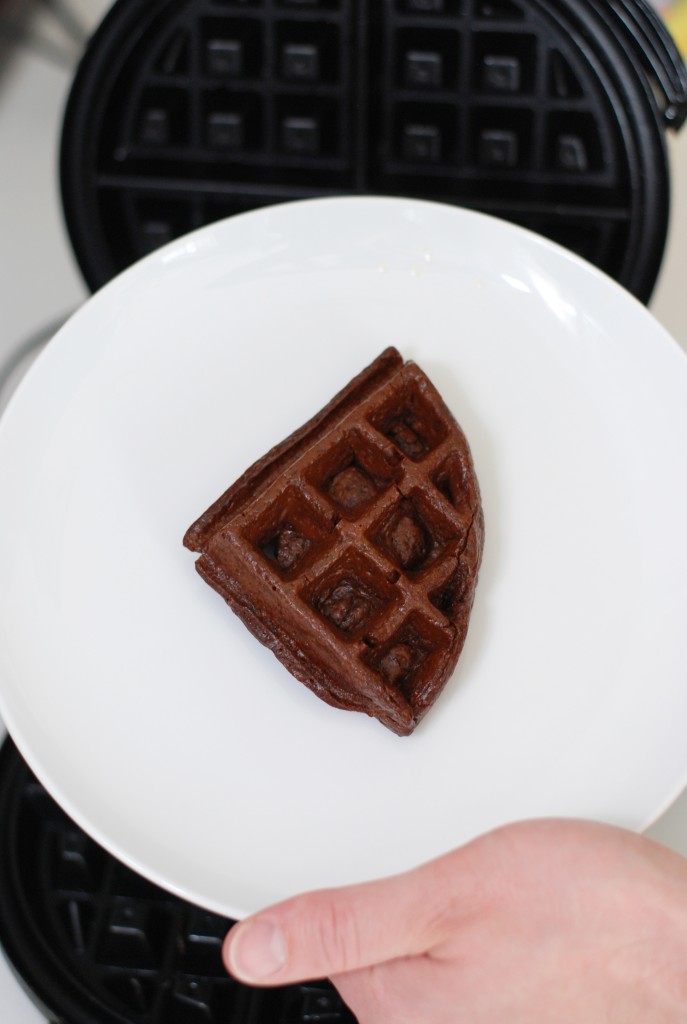 Now that I'm older and wiser slightly less ignorant, I realize a few things about restaurant food:
1.  There's no good reason to re-create chain restaurant food at home. Why spend two hours in my own kitchen making KFC fried chicken when I can drive down the street and buy it in less than five minutes? Plus, we're a Popeyes household…
2.  The secret to good restaurant food is generally fresh ingredients and a lot of butter.
So, although we'll often come back from vacation with the desire to recreate a dish, we normally aren't aiming to recreate something verbatim with the intentions of adding it to our regular rotation.
HOWEVER…
There has been one dessert that we've yearned to replicate for many moons: A flourless chocolate waffle to be found at pretty much all of the Great American Restaurants (GAR). The restaurant group runs a chain of restaurants in the Washington, DC metro area. This isn't a review for their restaurants (all of which are, as the name would suggest, great). This is an homage to a fantastic dessert that is the source of MANY cravings. And one that reportedly won a $5,000 nationwide dessert competition (for good reason).
Although we don't live that far from a few of their locations, none are super-convenient at 9:00 pm on a Tuesday night when a chocolate waffle craving strikes.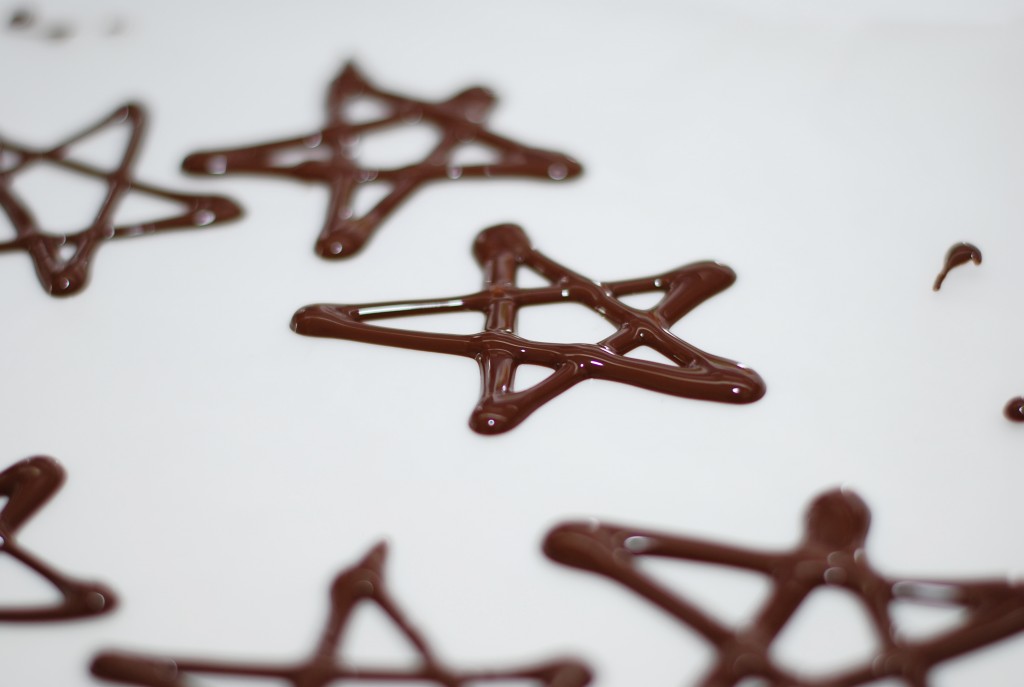 It's gluten free. It's chocolatey. It's got crunch from almonds. Fresh whipped cream? Sure. Ice cream. Chocolate fudge and a toffee syrup.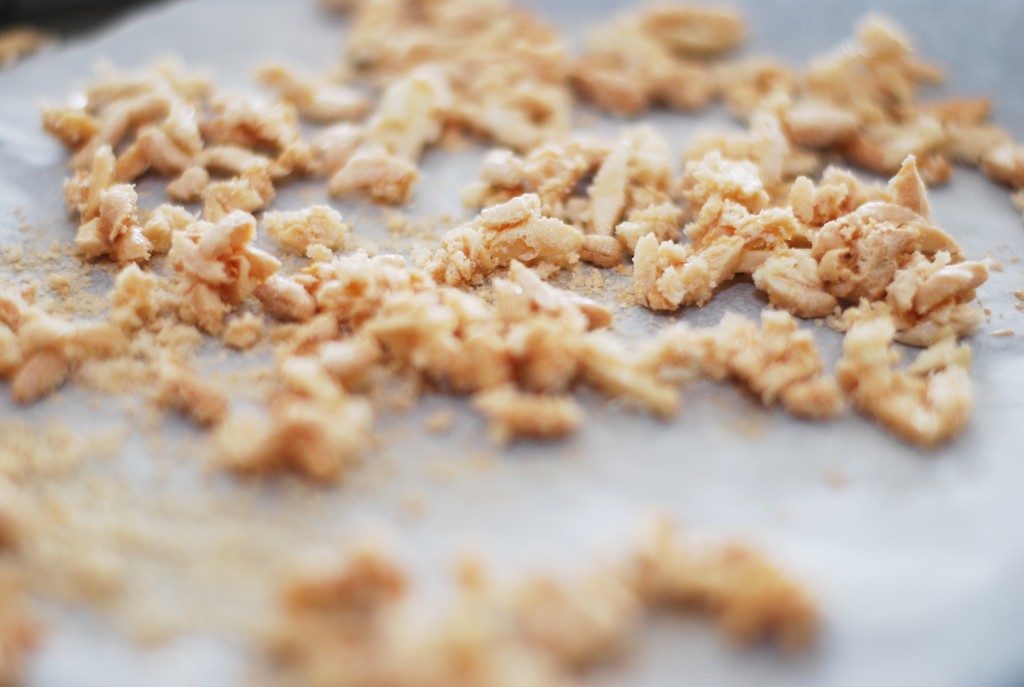 I kid you not, there have been times that we've eaten at a GAR restaurant solely so we can get THIS for dessert.
This isn't their exact recipe (which they keep sealed away in an under-ground vault guarded by fire-breathing dragons), but it's pretty darn close. Instead of toffee we used salted caramel and although their almonds are super crunchy, ours are more candied. They also use a chocolate sauce in the middle of their waffle, which we did not.
Nothing will replace the original creation and we highly recommend you visit one of their restaurants to try it (I love Ozzies!), but it's nice to have a back up plan for those late weeknight cravings.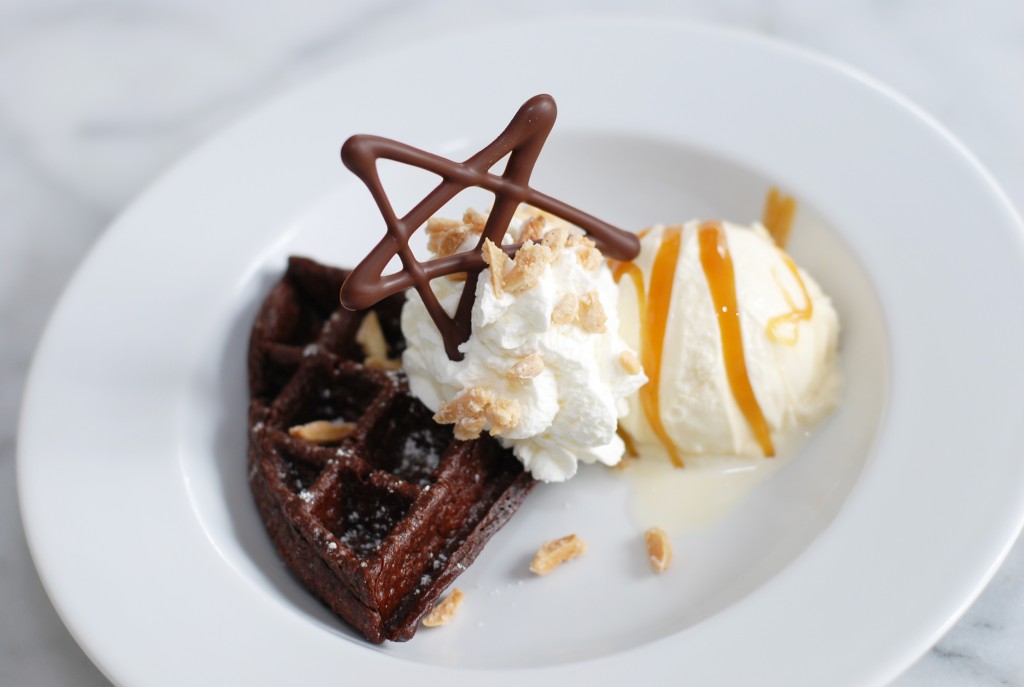 FLOURLESS CHOCOLATE WAFFLE 
Chocolate Waffle Ingredients (makes about 3-4 waffle quarters):
4.50 oz of dark chocolate chips
4 Tablespoons Unsalted Butter
2 XL Eggs
2 Tablespoons Milk
Pinch of salt
Candied Almond Ingredients:
3 Cups Sliced Almonds
1 Egg white, lightly beaten
1/2 Cup White Sugar
1/2 teaspoon Salt
Other Ingredients:
Fresh Whipped Cream (Check the whipped cream recipe in our Chipotle Pumpkin Cream Pie post).
Caramel Syrup
Vanilla Ice Cream
Confectioner's Sugar
For the Candied Almonds:
1.  Preheat oven to 300 degrees and line a baking sheet with parchment paper.
2.  Beat the egg white until peaks form, then stir in almonds until well moistened. Add the sugar and mix.
3.  Spread almonds on the baking sheet and bake for 15 minutes. Then, remove from oven, stir, and turn oven down to 250 degrees. Return to oven and bake for an additional 10 minutes.
4.  Remove from oven, stir and allow to cool to room temperature.
For the waffles:
1.  Whisk the eggs and milk together in a medium bowl and set aside.
2.  Combine the chocolate chips and butter in a small bowl and microwave for 1 minute at 40% power. Remove and stir, then microwave for another minute at 30% power. Remove and stir, then microwave for a final minute at 40% power.
3.  Add a small amount of the warm melted chocolate/butter to the egg mixture, tempering the eggs. Slowly add the rest, continuing to mix until the two are fully combined.
4.  Turn on your waffle iron (we use the Presto Flip Side Belgian Waffle Maker) and when pre-heated, spray with nonstick cooking spray. Pour about a 1/4 cup of the batter into one of the waffle quarters. We've found that given the waffles are a bit fragile, it's easier to cook each quarter at a time, rather than doing an entire waffle.
5.  Cook for approximately two minutes, then remove. Repeat for the remaining waffles.
6.  Serve with fresh whipped cream, ice cream, caramel syrup, candied almonds, and confectioners sugar.
***
You might also like…