This post is made possible through a partnership with the awesome folks at DriveShop and Mazda, who provided us with a vehicle to test drive for a few days. You can follow the conversation on social media with the hashtag #DriveMazda.
Specs
MSRP (as tested):  $44,915
MPG Estimate: 21 city – 27 highway
Engine:  Skyactiv-G 2.5 Turbo Engine
Power:  250 hp @ 5,000 rpm  | 310 lb-ft @ 2,000 rpm
Transmission:   6-Speed Automatic
Color:  Sonic Silver Metallic (exterior) / Auburn (interior)
Options:  Navigation System and Sirius XM Satellite Radio
For more info, click here to view the 2016 CX-9 Brochure.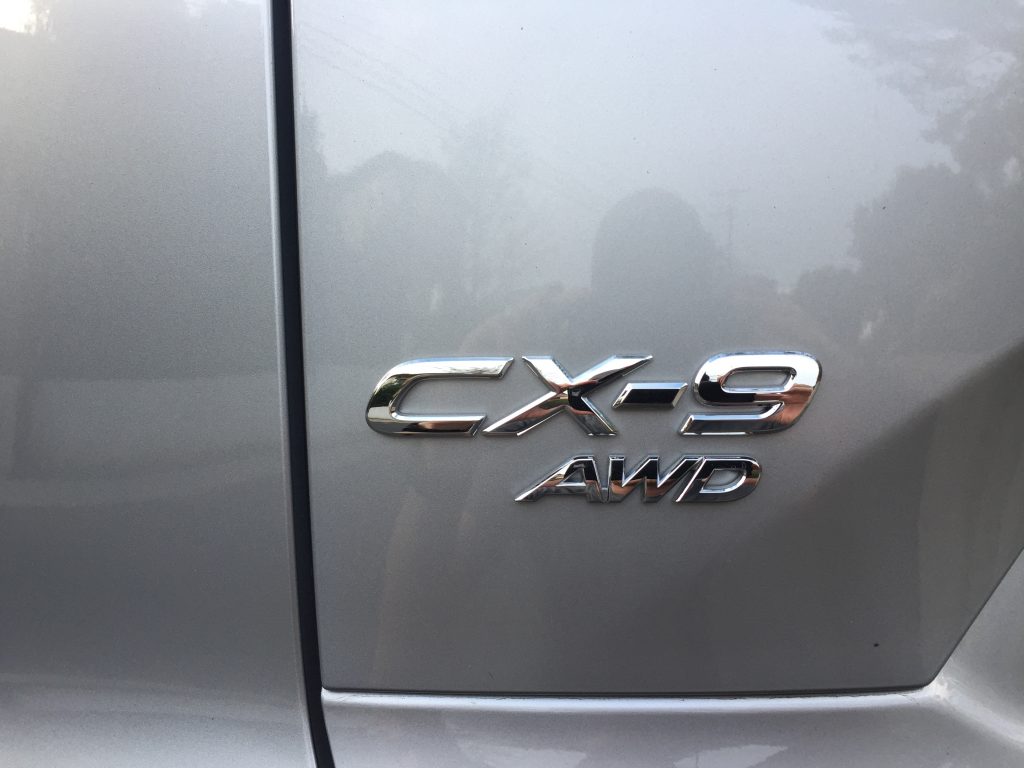 Look, you don't need me to convince you to check out the 2016 Mazda CX-9 AWD Signature. Plenty of experts have already written enough praise about this vehicle to make you want to trade in that '98 Explorer for something far more fun. Oh, you want me to list the experts? Fine. Car and Driver gave it a perfect five star review. Consumer Reports called it the "Driver's Choice". Maybe an "A" grade from Edmunds is what you're looking for. 
Rather than listen to one more person rave about this piece of four-wheeled vehicular art, we thought it would be better to go straight to the CX-9 itself on what the spotlight is like. While spending some time eating tacos and pie in LA, we sat down in the CX-9 for a quick interview:
Get in my Mouf (GIMM): You've received quite a bit of accolades over the last year. From your design, to interior craftsmanship, to performance. What are you most proud of?
CX-9:  Definitely the performance. Looking good is nice, having all the bells and whistles is great and all, but first and foremost, I'm a vehicle. My fleet's motto is "Driving Matters" for a reason. It ain't "Comfortable Seats Matters." But, without sounding too boisterous, my seats are very comfortable.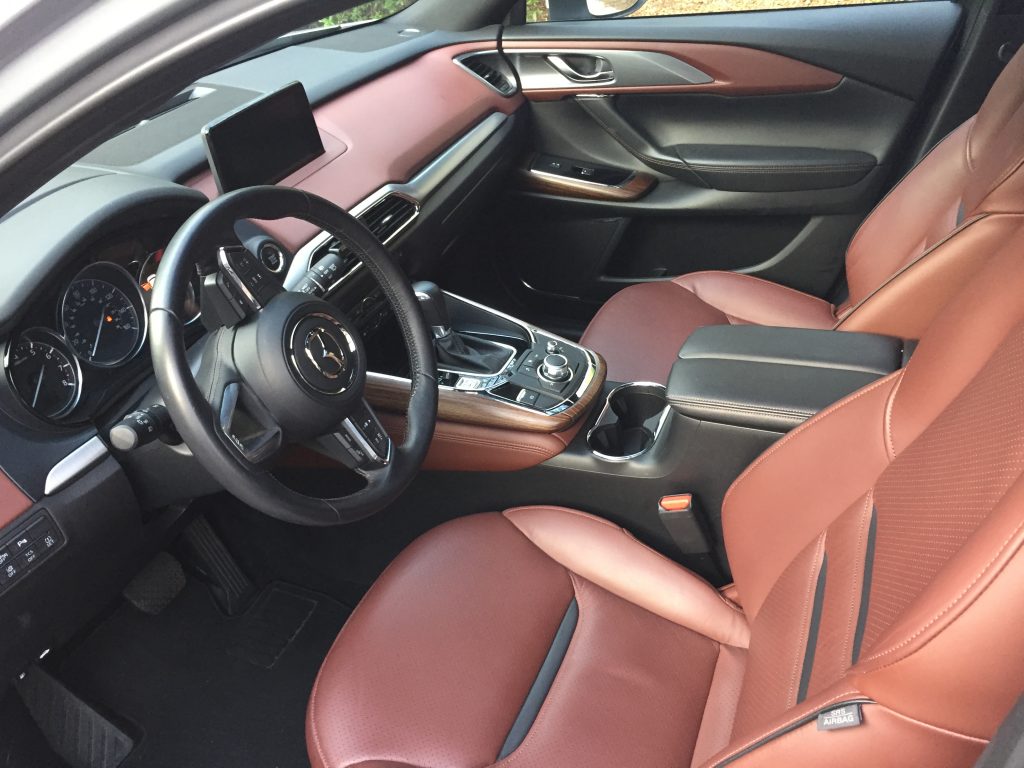 GIMM:  Yes, they are–And beautiful in that Auburn color. Seeing as how you pride yourself in performance, what are some of your favorite roads to travel on?
CX-9:  Easy one. I've spent most of my time in California, so definitely the PCH.
GIMM:  You and I actually spent a bit of time on the PCH in Malibu together.
CX-9:  And that was nothing! Next time you're out here, I'll take you up further north into Santa Barbara and up to the holy grail of driving at Big Sur.
GIMM:  You mention Big Sur–We've previously driven on that road with a Mazda CX-3 and I think most people think of sports cars or smaller vehicles to get the full experience of the road. Being an SUV, how would you like to change people's minds about the "big and bulky" SUV stereotype?
CX-9:  It's more difficult than simply telling them. To break the stereotype, they really need to meet me. Sit behind the wheel and let the performance do all the talking. Look, I enjoying doing interviews like this, but what really brings me joy is getting out there to meet people and change minds. I encourage any of your readers who may be undecided about SUVs to just take an hour or so to visit their local dealer and give the CX-9 a shot.
GIMM:  You mentioned the fact that you're based in California, home to some of the most amazing food in the country. I know you don't eat human food, but is there any genre or dish that you wish you could eat?
CX-9:  Tacos.
GIMM:  Nice choice – Any particular type?
CX-9:  No. I spend a lot of time in Los Angeles, so I see a lot of taco stands and my drivers are always tossing bags of tacos in the back seat. They smell so amazing. One time someone spilled carnitas juice on my floorboard. That was as close as I've gotten to tasting a taco, but it made me wish I was a human for a second.
GIMM: Getting back to bells and whistles, you do have quite a few. The Bose stereo system is pretty sweet – What's your favorite type of music to rock out to?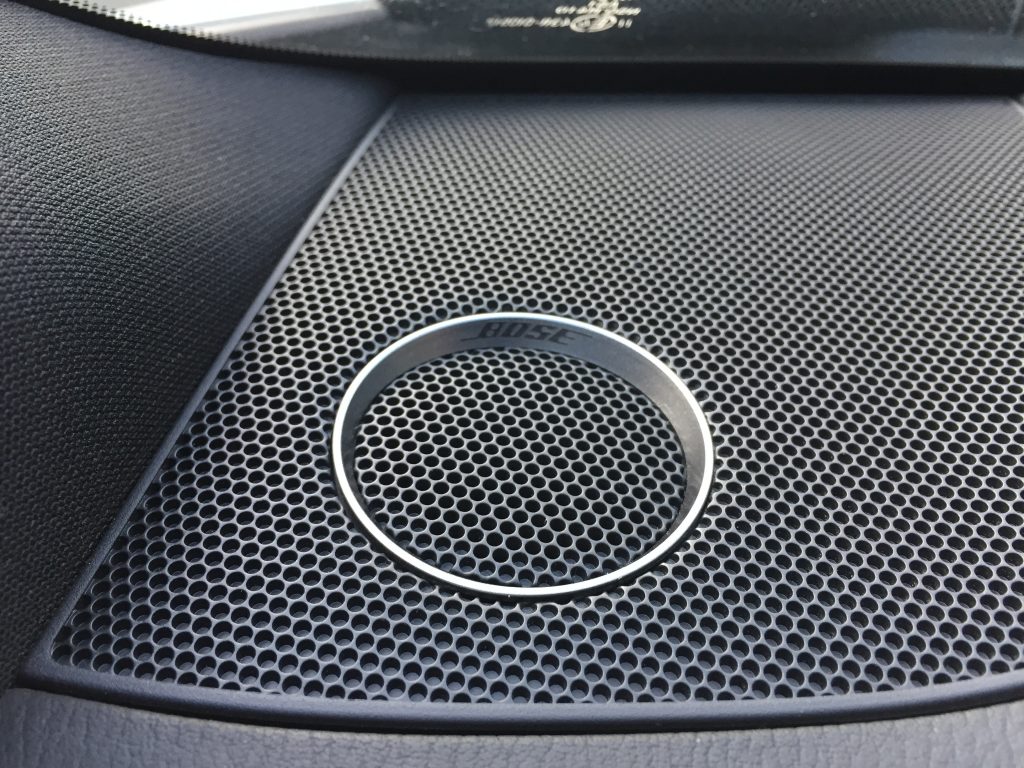 CX-9:  I'm partial to television and movie soundtracks – Stranger Things is a recent favorite and of course Drive. It makes me feel like I'm one of those famous cars in the film industry. And with my performance, the driver can easily pretend they're in an action movie.
GIMM:  While obeying all traffic laws.
CX-9:  Absolutely.
GIMM:  I want to wrap things up by talking about dogs. What are you thoughts on having a dog in the car?
CX-9:  I can tell you're trying to push me into saying something bad about dogs and how I get frustrated with their loose hair clogging up my vents and getting stuck to my carpet.
GIMM:  I wouldn't dare.
CX-9:  The truth is that when I see their heads hanging out the window, tongue flapping in the wind, and wagging tails, it's all worth it. Dogs get it…the performance, the thrill of driving (or riding in this case). The fun and exhilaration of exploring the world, one road at a time. That's why driving matters.
GIMM:  Now that's how you end an interview!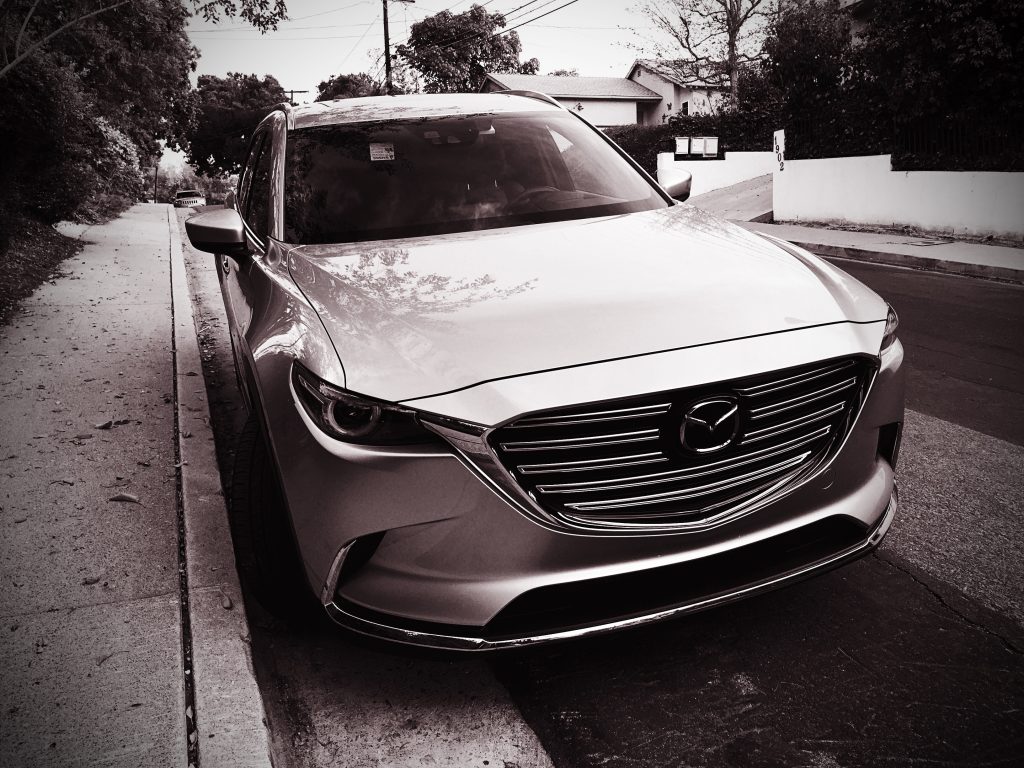 ***
Disclaimer: As noted above we were provided this vehicle courtesy of DriveShop and Mazda. Other than being allowed to test drive this vehicle, we were not provided any monetary compensation for this post. All opinions and fake interviews with inanimate objects remain our own.